A few inches
Thursday morning we woke up to a few inches of snow. Benton loved looking out the window at it and before I knew it Dallin was getting him ready to go outside. We doubled up his clothes and put on his super big boots (we bought them for next year) and he was ready.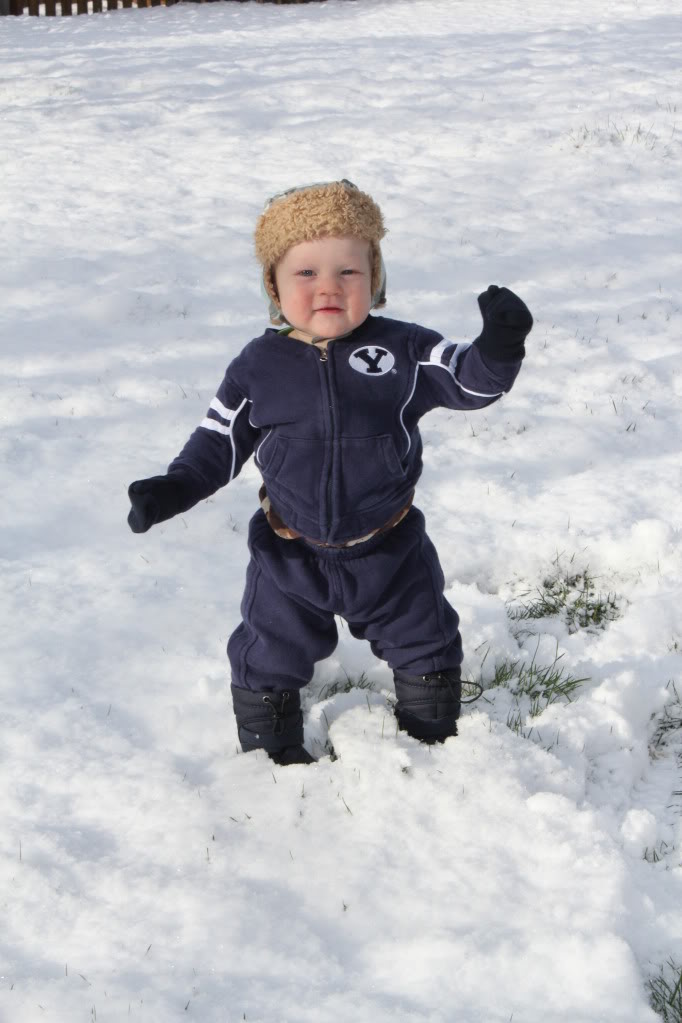 He is wearing those mittens I made for him, we finally used them :)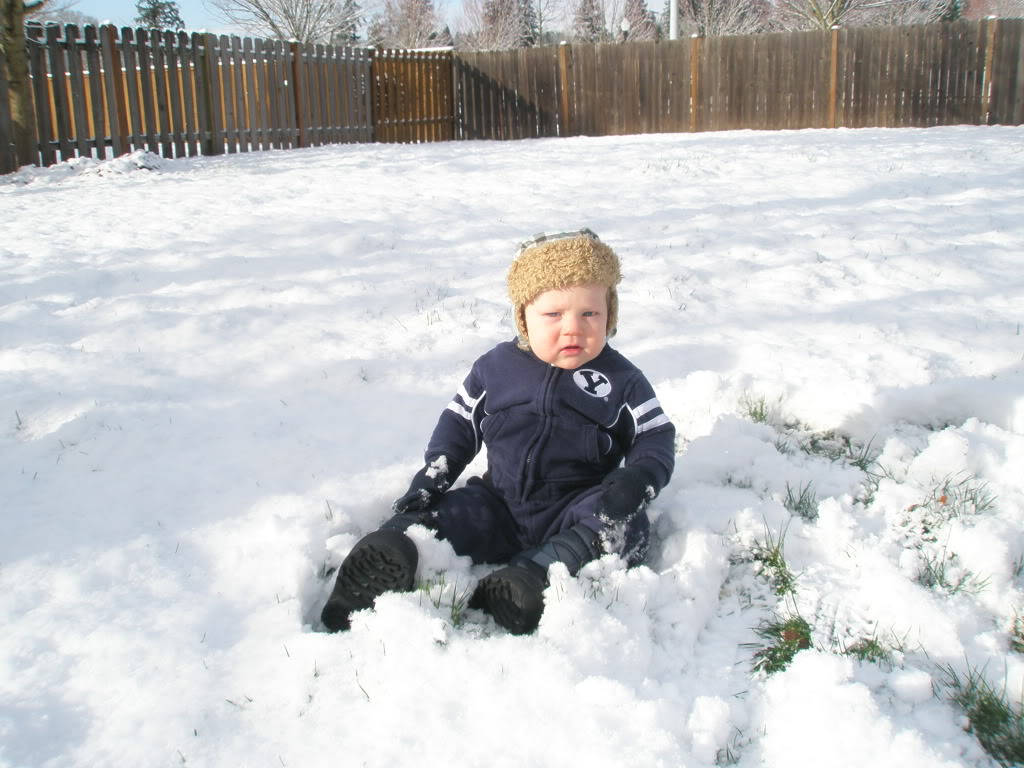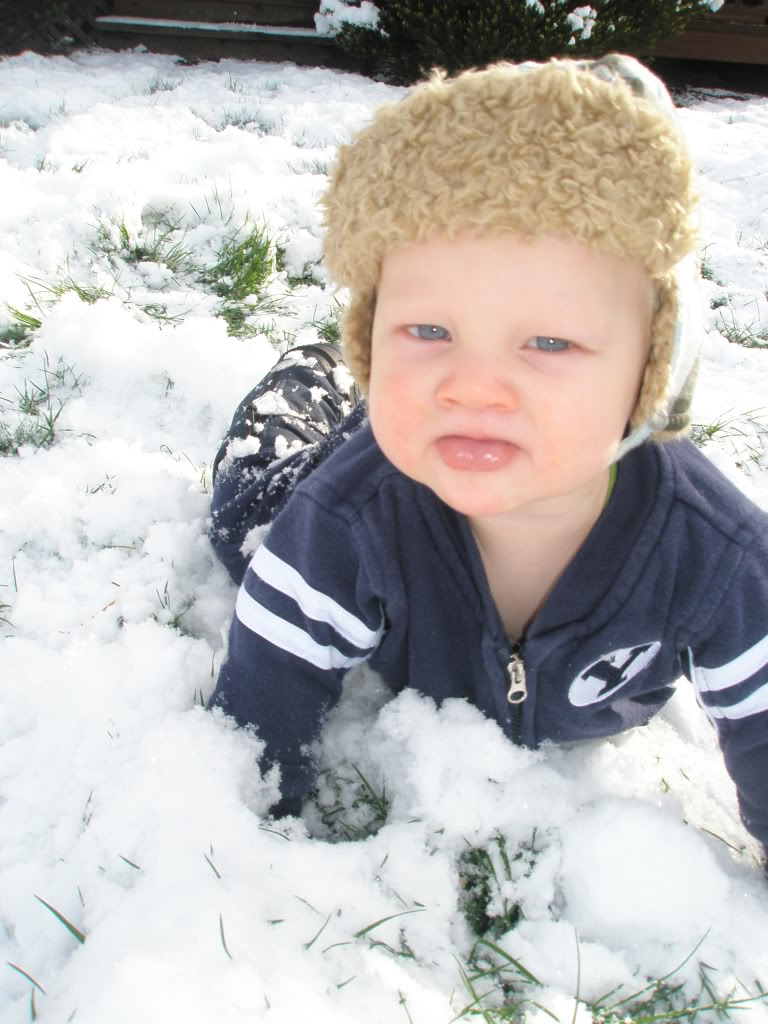 Benton puts anything that he finds into his mouth. So naturally I thought he would try the snow, but he didn't. He didn't want it within a foot of his mouth. He was fine looking at it, but not eating it. haha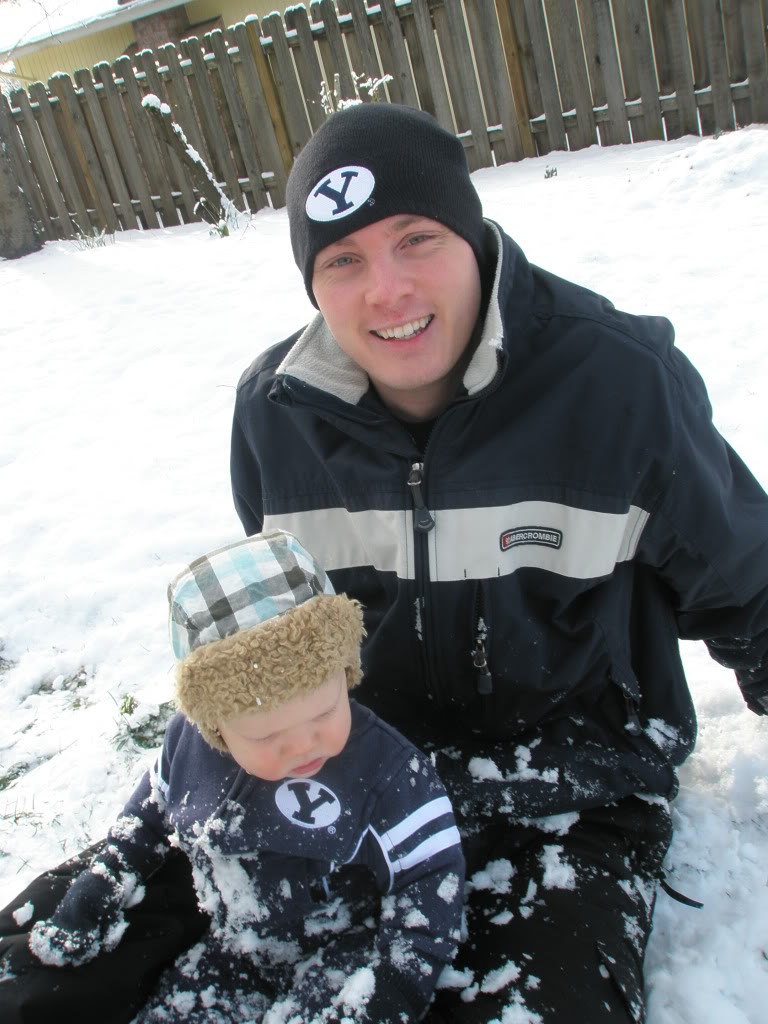 By 12 it was pretty much melted, but it was fun while it lasted!
P.S. A few people have asked what kind of camera we got so I thought I would mention it here. We bought a
Canon Rebel T2i
. It has changed my life, or at least all the photos of my life. I love it and would highly recommend it. I can see such a difference in the quality of photos. The first picture in this post was taken with my Canon, then the battery died, so the rest were taken with my other camera (Olympus Stylus, a great point and shoot). You can see the most difference in the detail of the snow and the color of Benton's face. I notice a bigger difference on indoor shots.