Motorcycle
You know it has been too long since you have blogged when your son has had two haircuts...
I just haven't taken very many pictures in the last month. That will have to change. We have some fun plans for the summer so hopefully more blogging and picture taking will happen. But for now here are some cute pics of Benton from last week.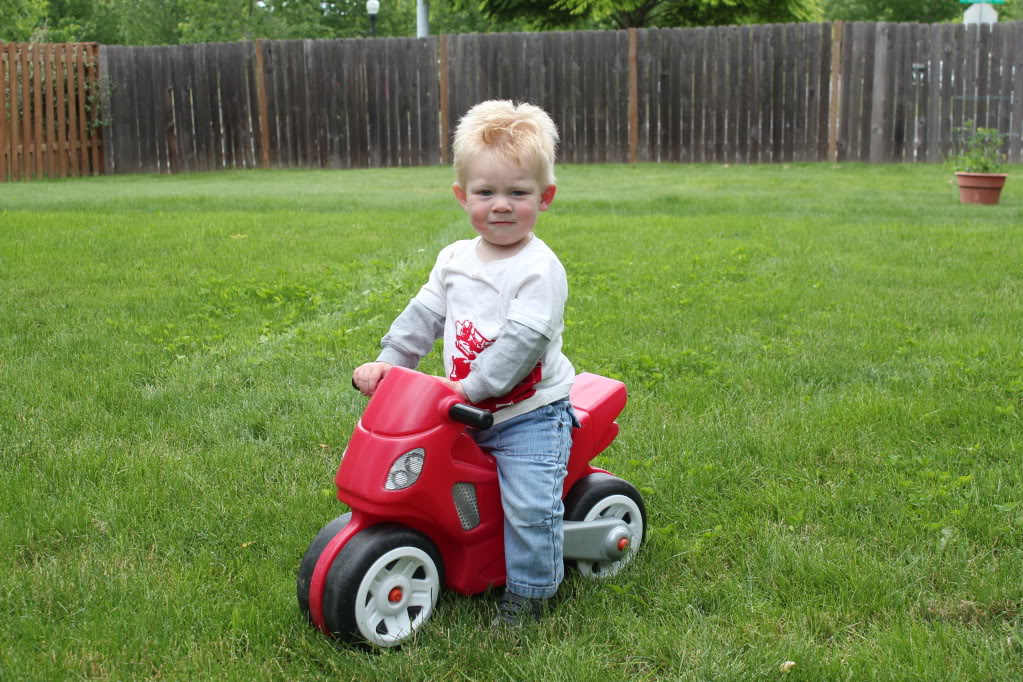 Our neighbors are moving and they gave us this motorcycle. Benton loves it! He is a little young for it and his feet barely reach the ground so we have to push him on it.