Washing Motorcycles and Things Like That
A couple weeks ago, as in last month, we had a rare, warm clear day. And since we hadn't washed our car in, um, let's just say a long time, we decided to do it that day. Benton of course loved to help Dallin any way he could. Spraying the car with the hose, washing the tires, filling up the bucket, you name it. After we finished Dallin took the car around the block to dry it off the fast way. This is how I found Benton 2 minutes later.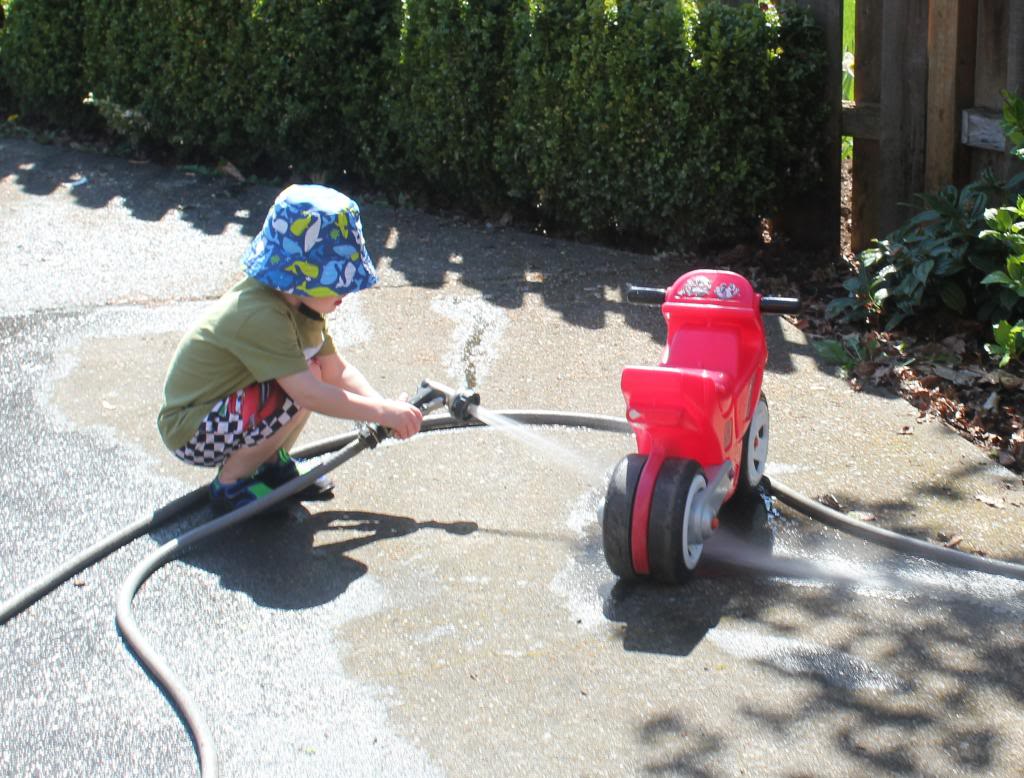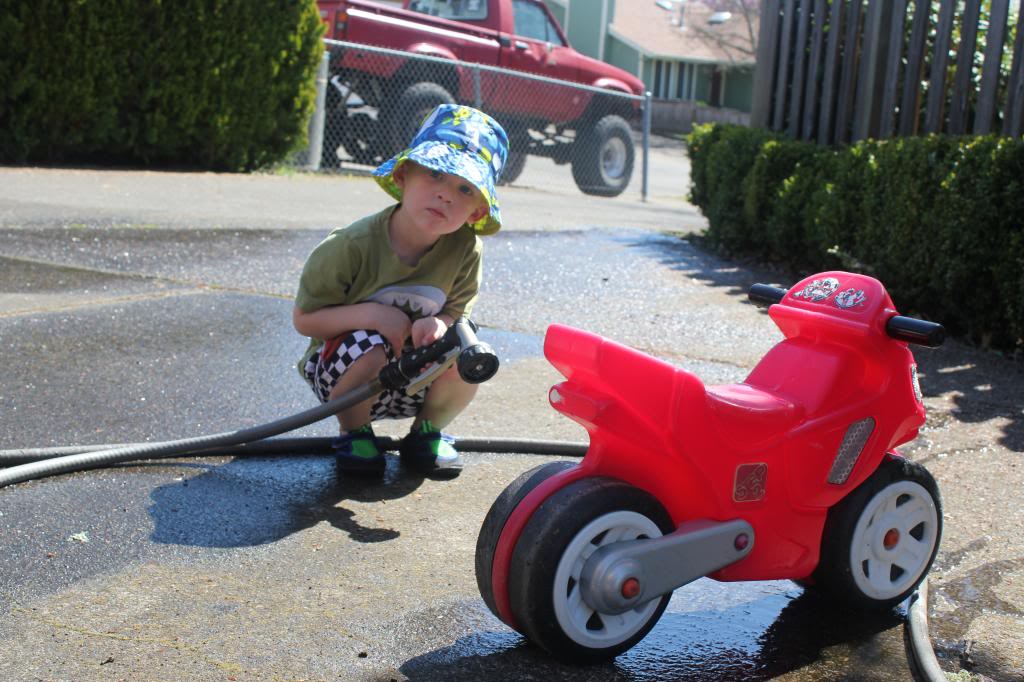 Emmett woke up and wanted to join in the water fun so we brought out the water table. They both loved playing with it, I mean who wouldn't?!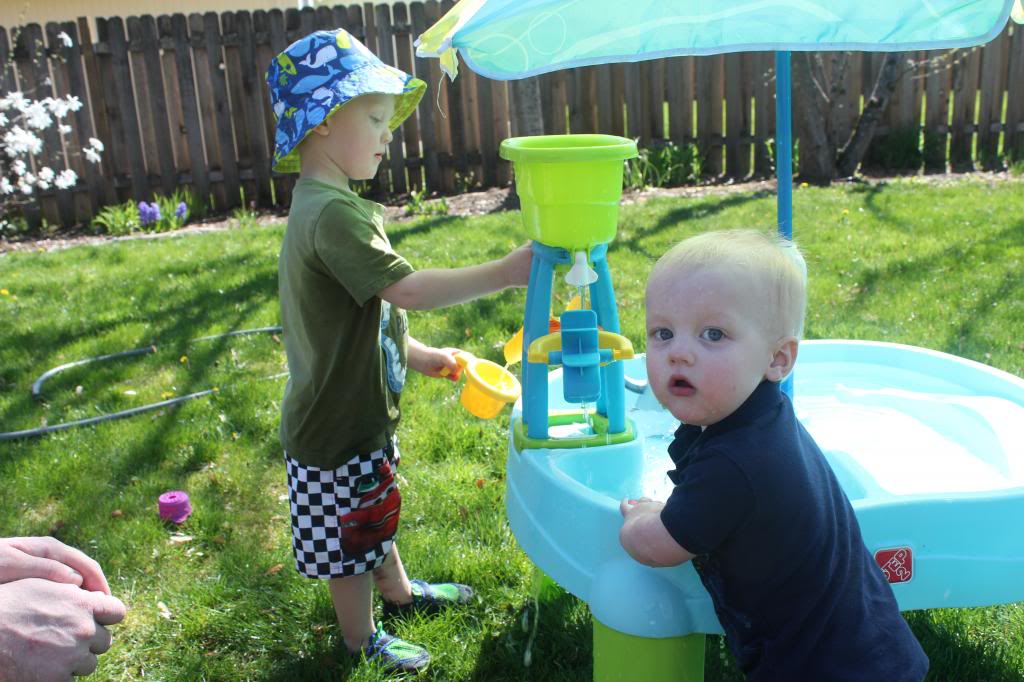 For Easter we snapped a little family photo. These boys are sure handsome!