Summer Activities Number 19
When I created this list, we had a few larger things planned for the summer. Sometimes those plans change. I'm okay with that. We had originally planned to go to Seattle before heading over to Port Orchard, Washington for a family dinner but we decided that it would be better for everyone if we instead stayed at Great Wolf Lodge. We needed a place to stay so why not there? We LOVED it! It was 100 times better than trekking the three little all around Seattle (or more likely being stuck inside since it decided to rain those two day). Anyway here are a couple photos from our stay.
19| Great Wolf Lodge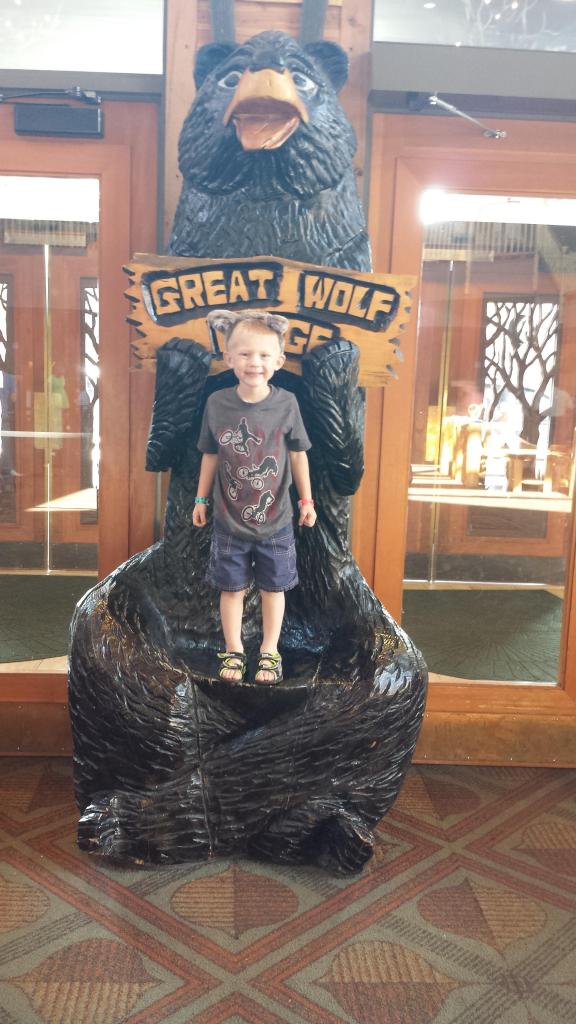 We spent the first afternoon in the water park, I didn't even attempt to get a photo in there. I didn't want to worry about a camera. But it was awesome. All three kids loved it. Benton went down one of the bigger slides and I asked him if he liked it. He said, "Yeah, but not so much." haha!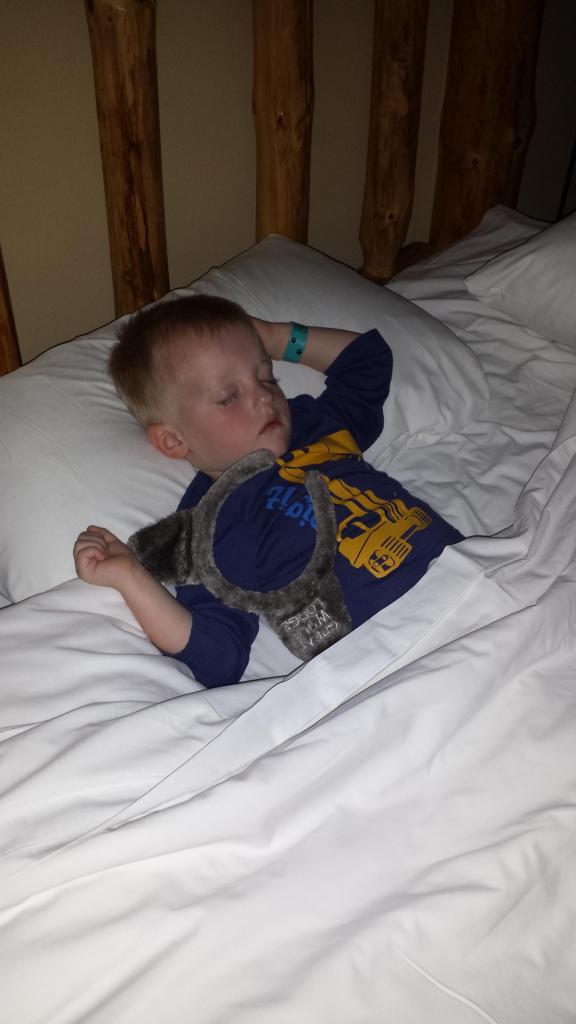 Emmett slept in a queen sized bed all by himself because Benton found a special place to sleep. I swear her came up with this himself. It wasn't some kind of cruel punishment. He called it his "bed fort". Those fools that spend $100 more a night for the bunk bed fort rooms! haha!
I think staying one night was perfect for our family. They are still little and this place has A LOT to do. We are already looking forward to another trip there, we're thinking it would be great to go every year.