9 Months
Here is our 9 month old! She is so much fun. I love how much babies change in a year. Each month brings new things.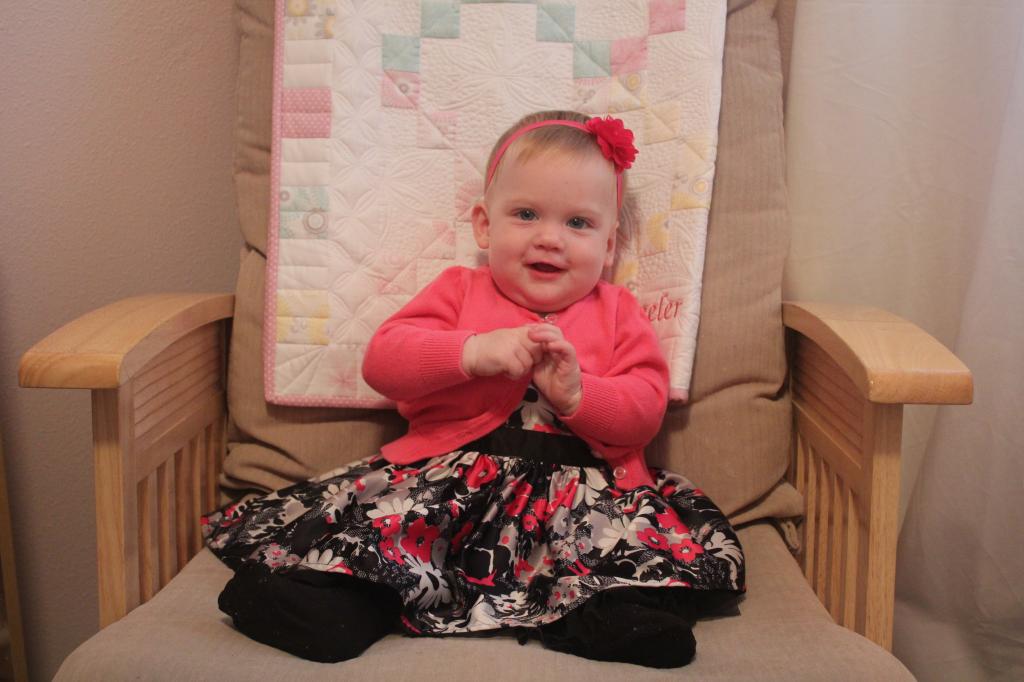 Adalyn has started eating some baby food. I can sneak about 5 bites in each sitting. It's getting better though.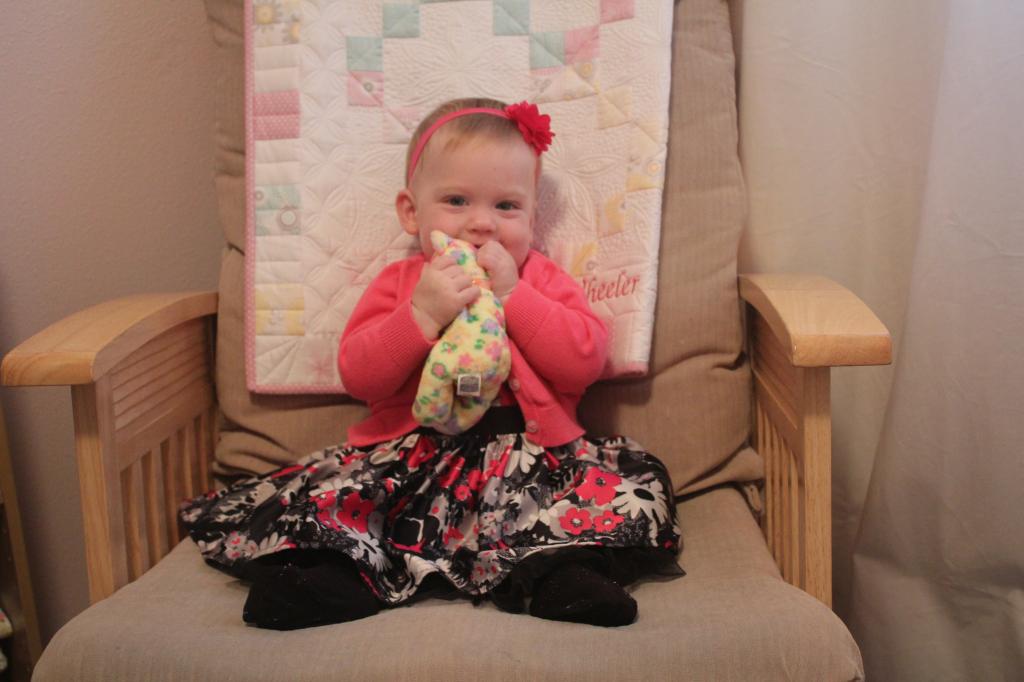 Everything looked great at her 9 month old check up and she weighs 20 pounds now. She crawls super fast all over the place and loves to play with her brothers. It is so fun to hear her laugh with them. Adalyn can walk along furniture but she hasn't attempted letting go yet.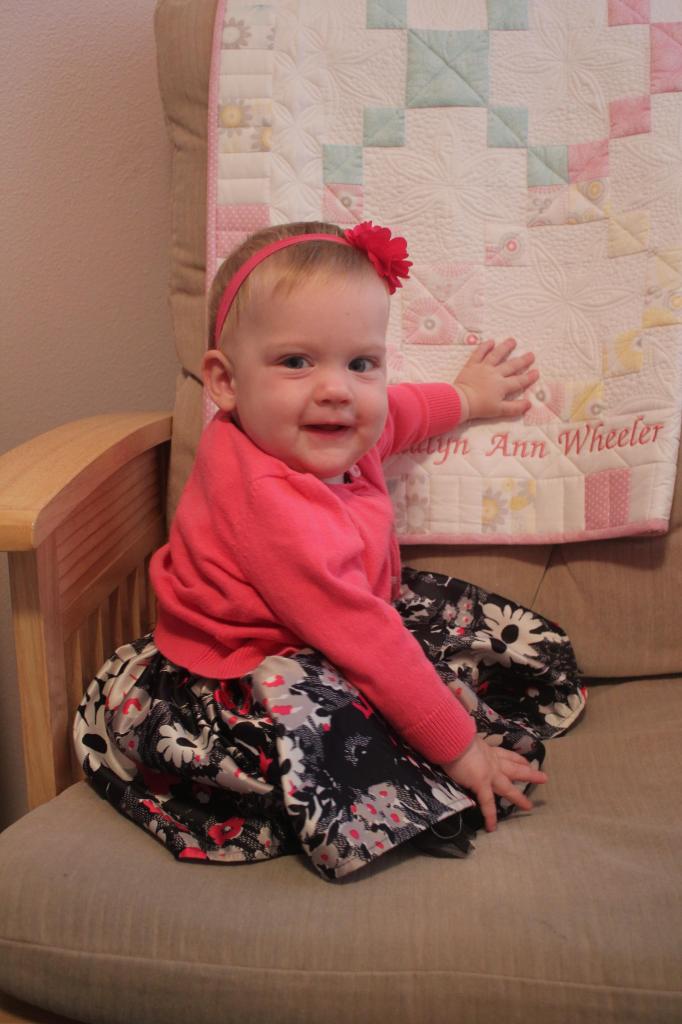 We love this little girl and love her little personality.