Get Out and Take a Hike
We had such a great time hiking last Saturday that we decided to go again. The kids were up for it, and the weather was amazing! We headed out to the gorge for another hike to see beautiful waterfalls. Dallin picked Latourell falls. But on our way out there we passed by the Vista house. I have seen this countless times driving through the gorge and have never been there. So it was a great surprise with lovely views.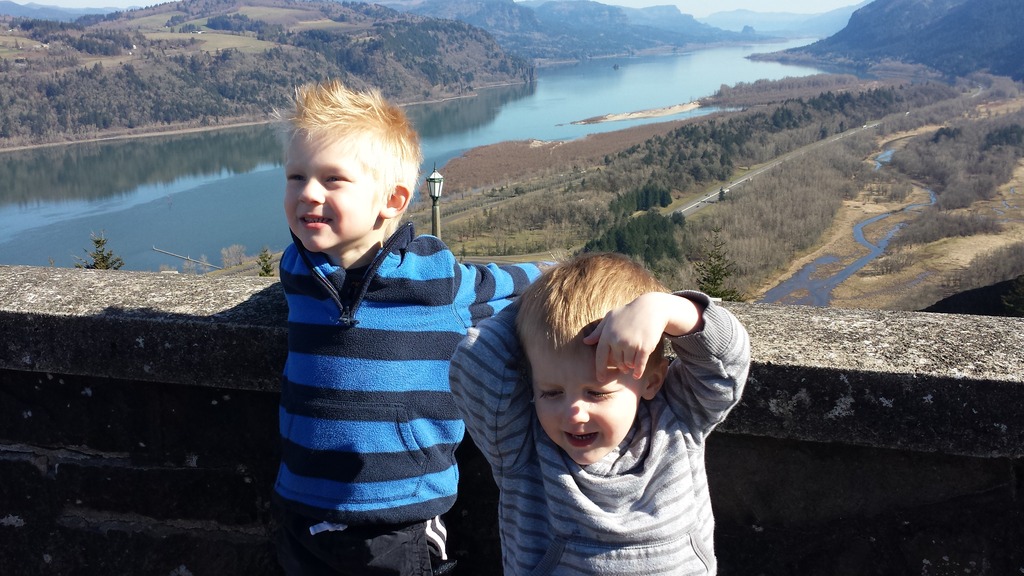 We started out with our picnic lunch at the first falls. Then we started the uphill climb. This one started out with quite the incline! It was amazing how well the kids did. Adalyn would have loved to walk the whole way, but since that would have taken hours so I carried her in my ergo baby. After about 15 minutes of uphill it leveled out a bit. We continued hiking and enjoying the beautiful views.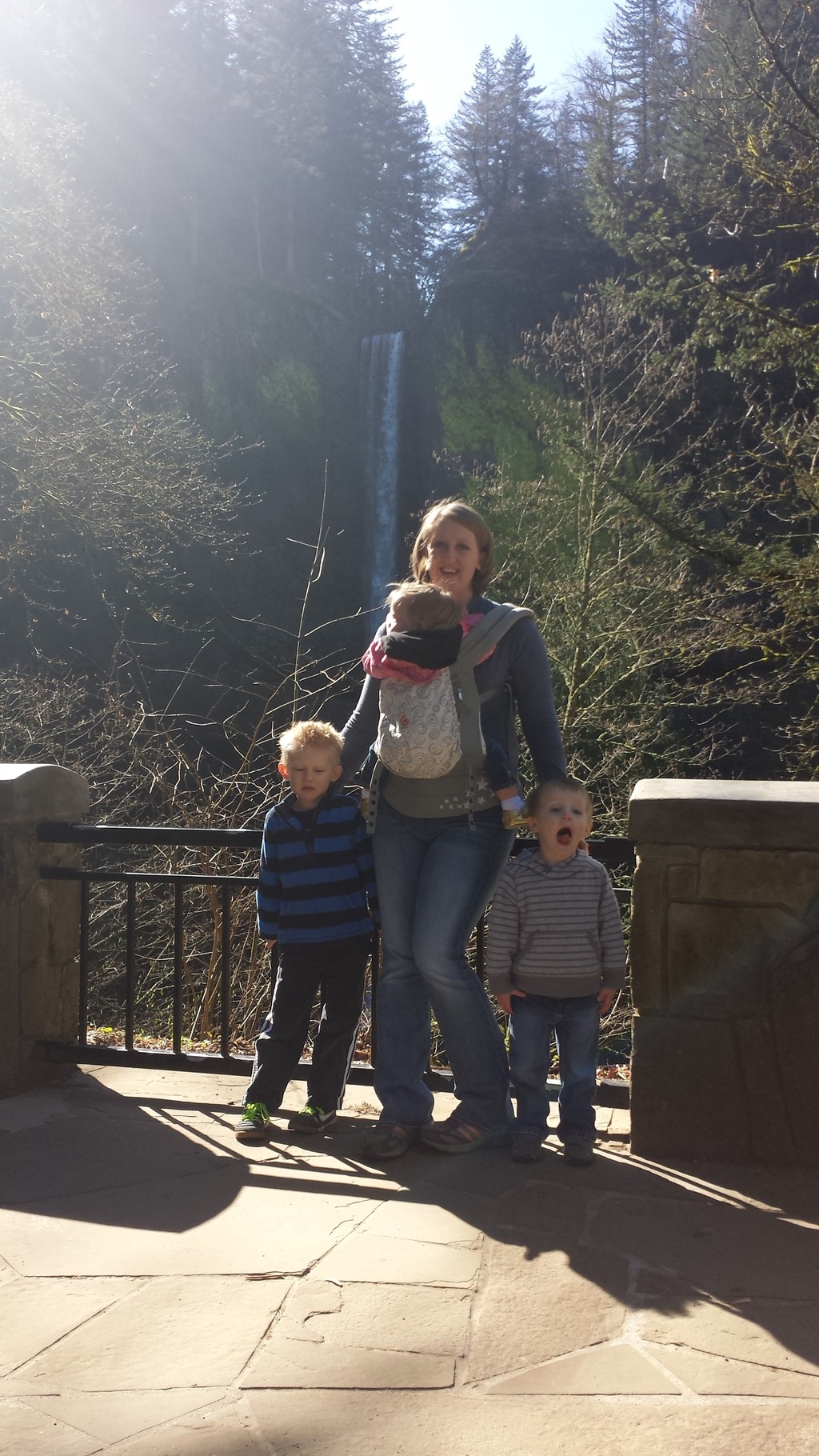 We found some awesome trees, lots of great sticks, and Benton loved seeing all the clovers. It was amazing to see how much Emmett's confidence increased since the last hike. He was so proud to be hiking, jumping, and running the trail all by himself. It is such a great way for them to realize what they can really do.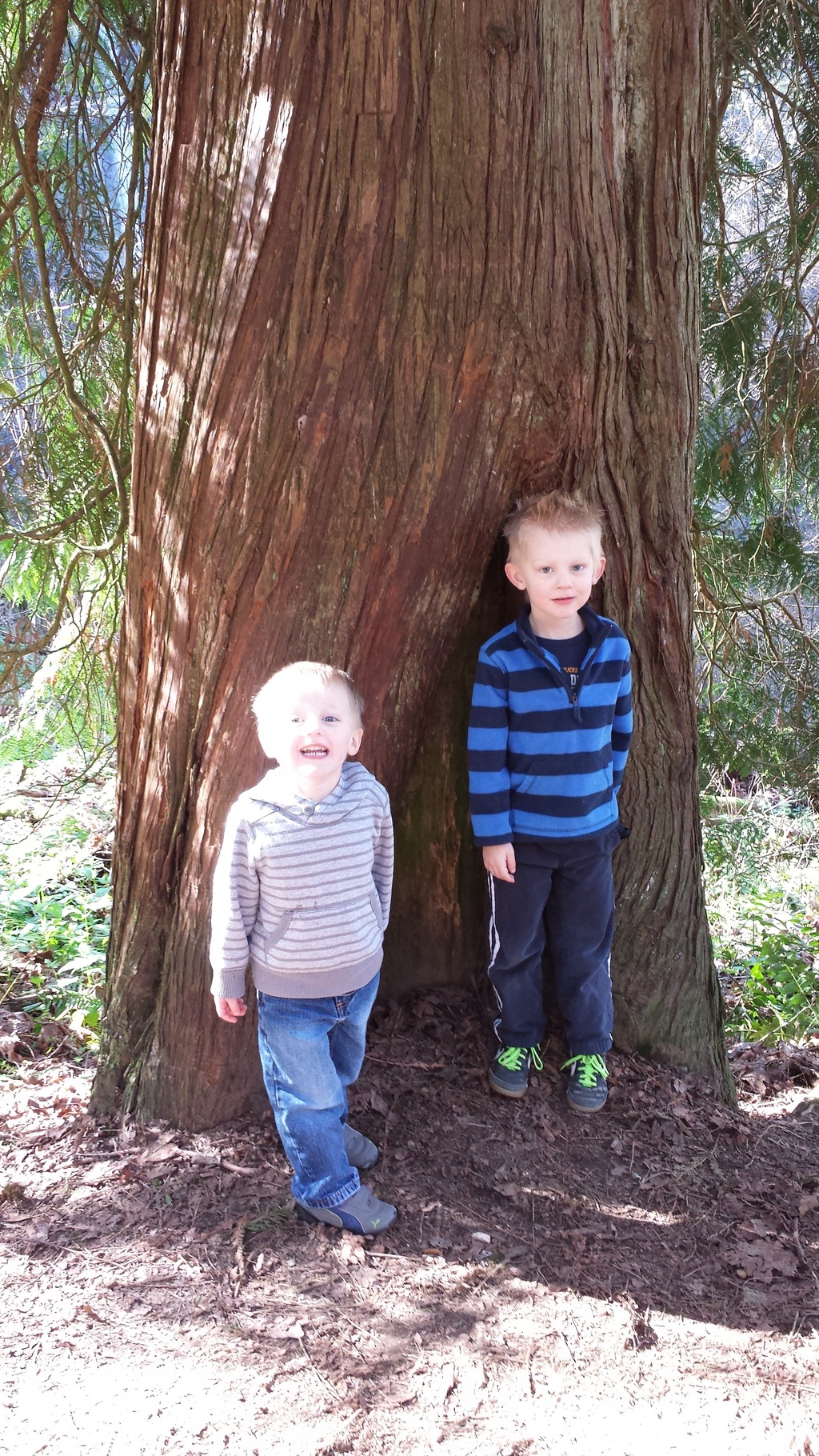 Once we made it to the upper falls we snapped this picture as quick as we could and moved on. Emmett didn't like how loud it was! Benton and Dallin headed back for another look while we had a snack 100 feet away.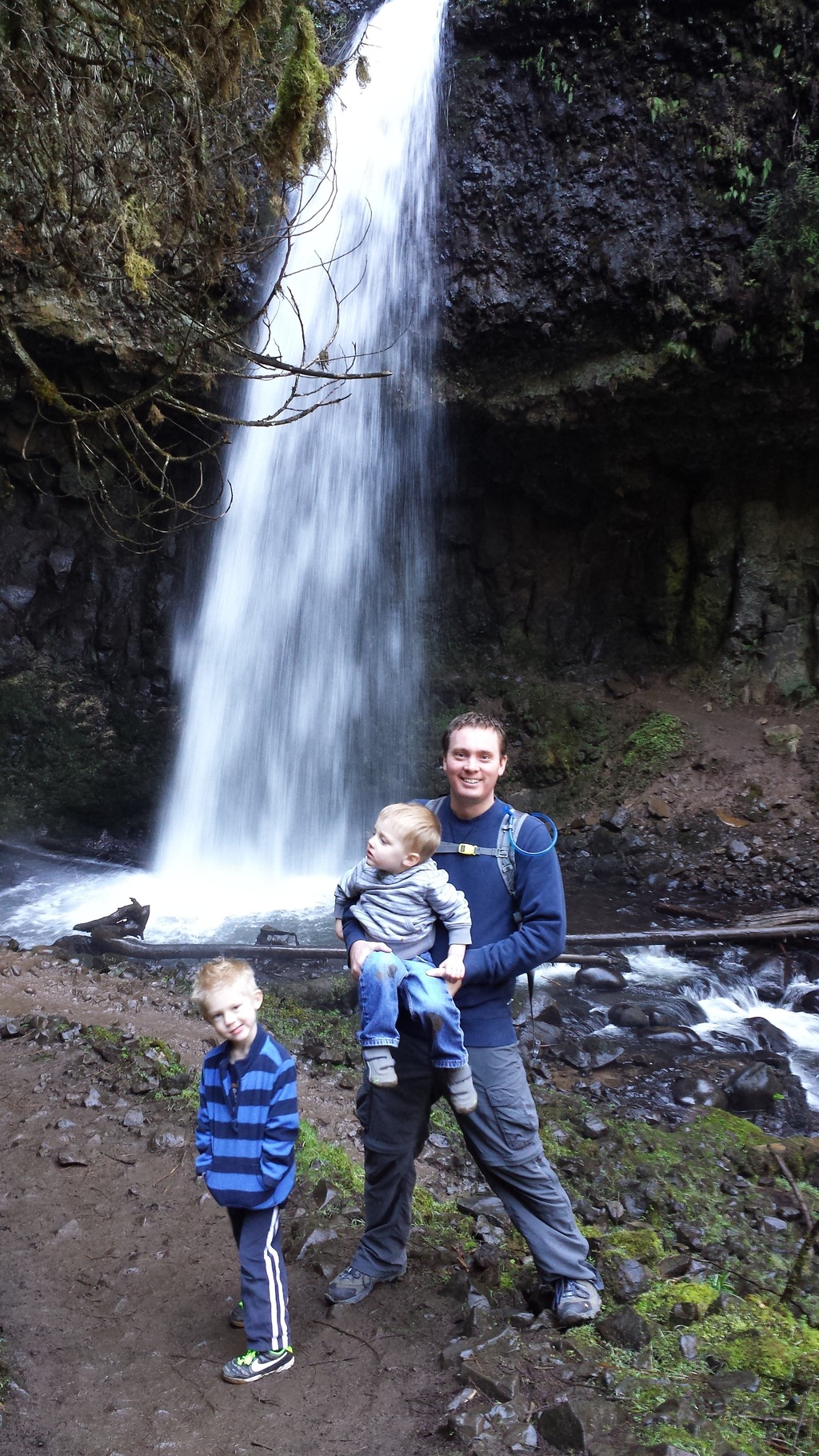 This hike was lovely. It was just under 2 and a half miles and took about 2 hours, and the kids did great. Though it was probably the longest hike we would want to take the kids on for the time being. The incline made it take a little longer. But I was really impressed. Benton walked the whole way and Emmett walked 95 percent. They were troopers!