Morning Airplane Ride
One morning while Benton was gone at Preschool Emmett pulled out the Crazy Fort set. Benton got this set for Christmas and the kids love it! The poles are bendable so you can make all kinds of shapes. You can build a regular fort, or an airplane, a rocket ship, a boat, the list goes on and on. This morning Emmett wanted to be a pilot so we got started. Luckily it came with instructions for an airplane, I just don't think I'm talented enough to think of this on my own!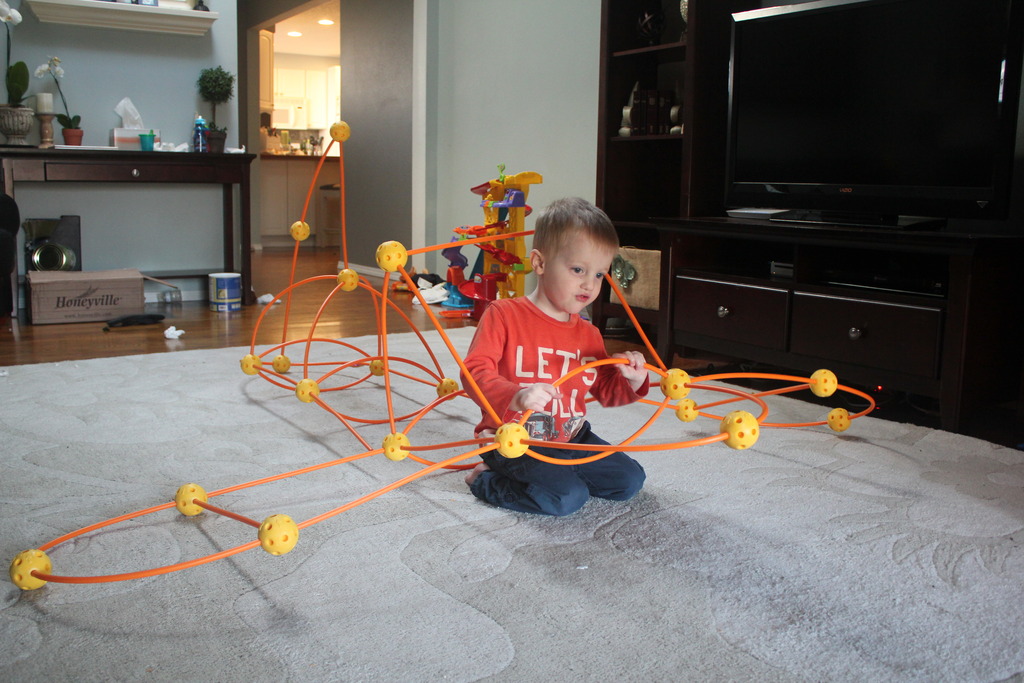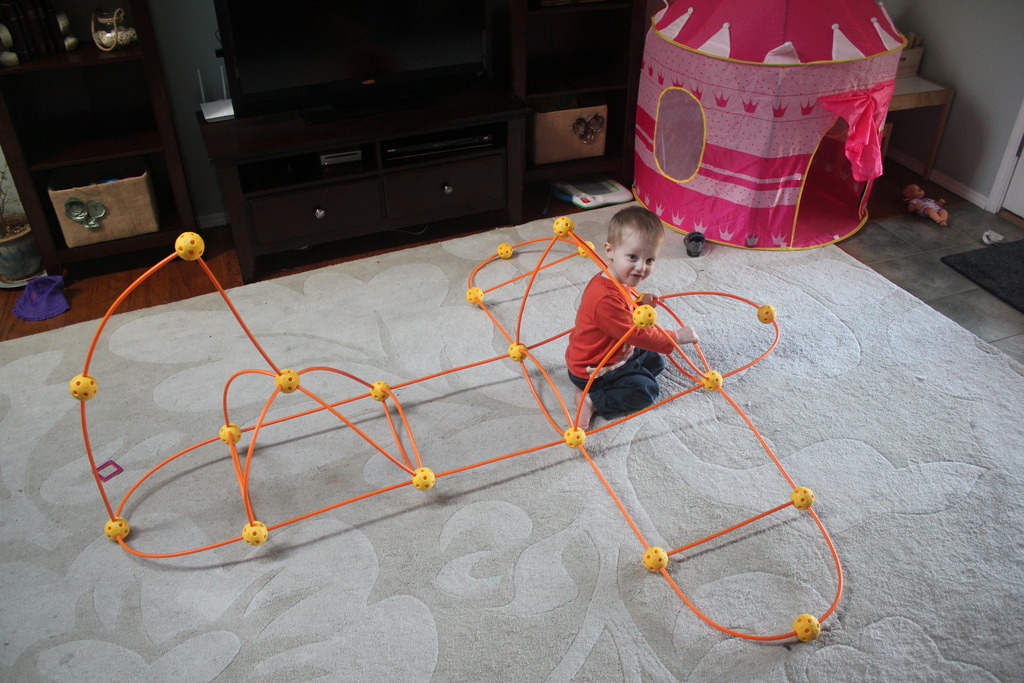 Another morning we spent some time at the library feeding the ducks. I love that Emmett tried putting his arm around Adalyn, unfortunately it always ends up around her neck instead.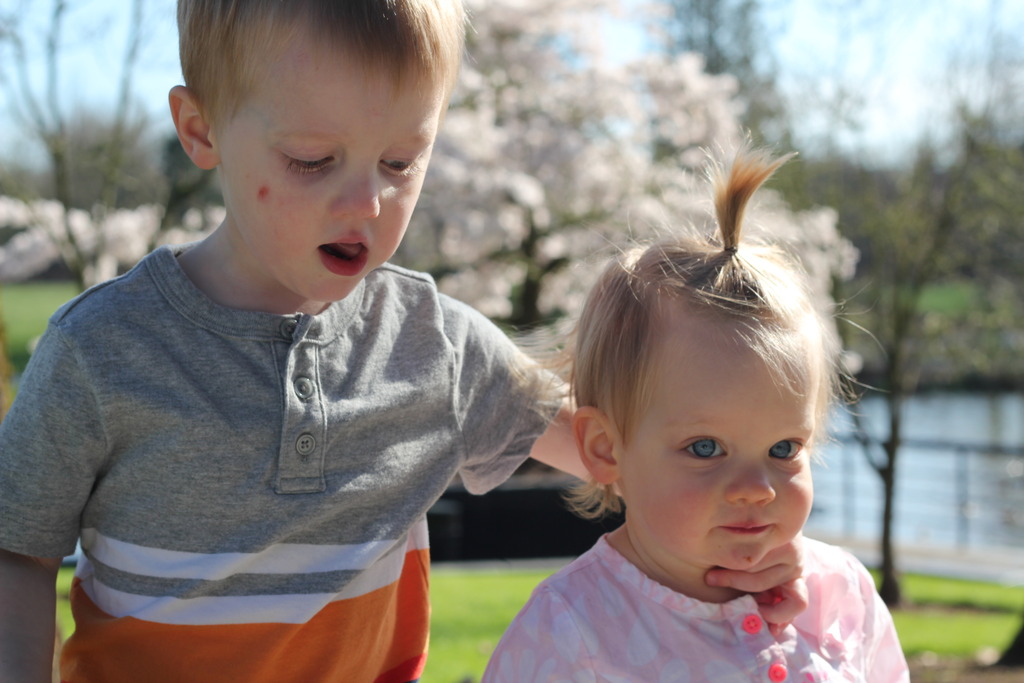 My bestie Jenny got Adalyn two adorbale headbands for her birthday. She won't keep them on, at least not yet. But they last long enough to take a picture or two. I love them on her, she looks so cute!