Easter
It's Easter morning! Our kids love to wake up to candy outside their door, wouldn't you? They followed the candy out to the family room for an Easter egg hunt. It is always fun to see a child's first time discovering that there is candy inside the egg. Adalyn figured it out really quick!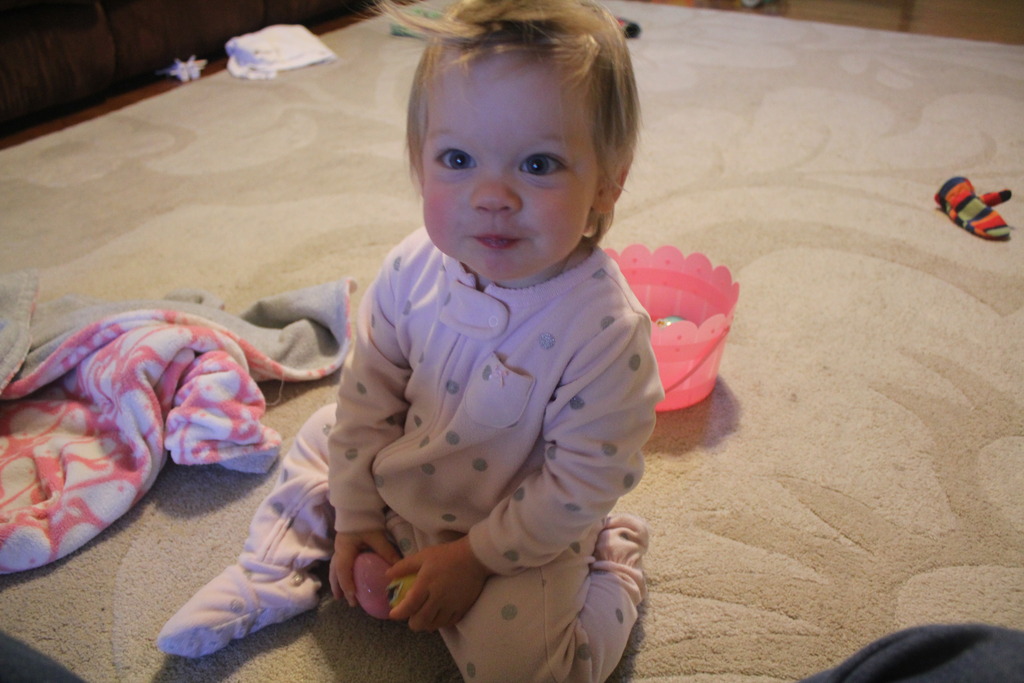 Emmett had a great time finding eggs too!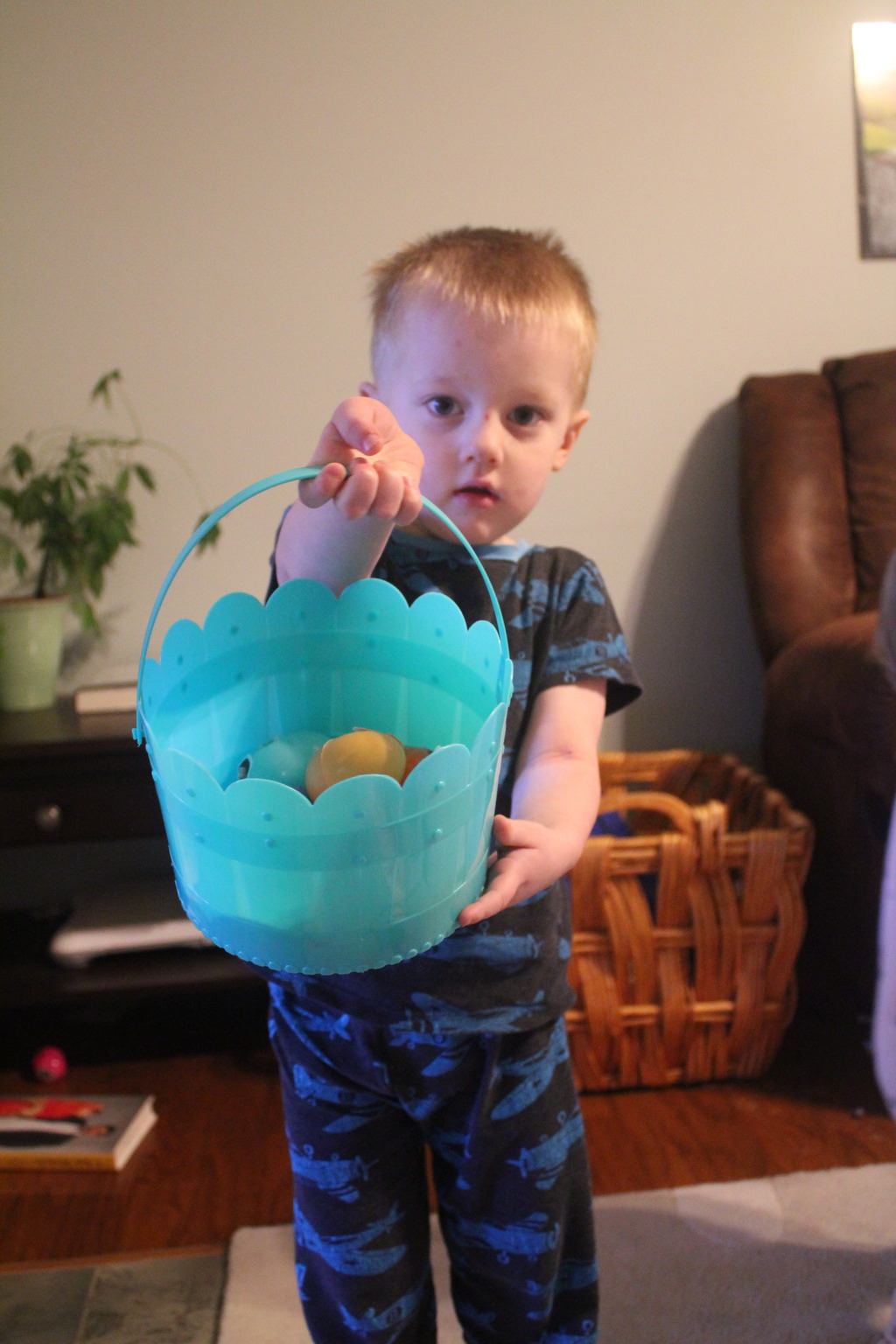 Benton was a great big brother sharing some eggs with Adalyn when she was too focused on the one or two she found to go find any additional ones. He was very helpful with both his brother and sister.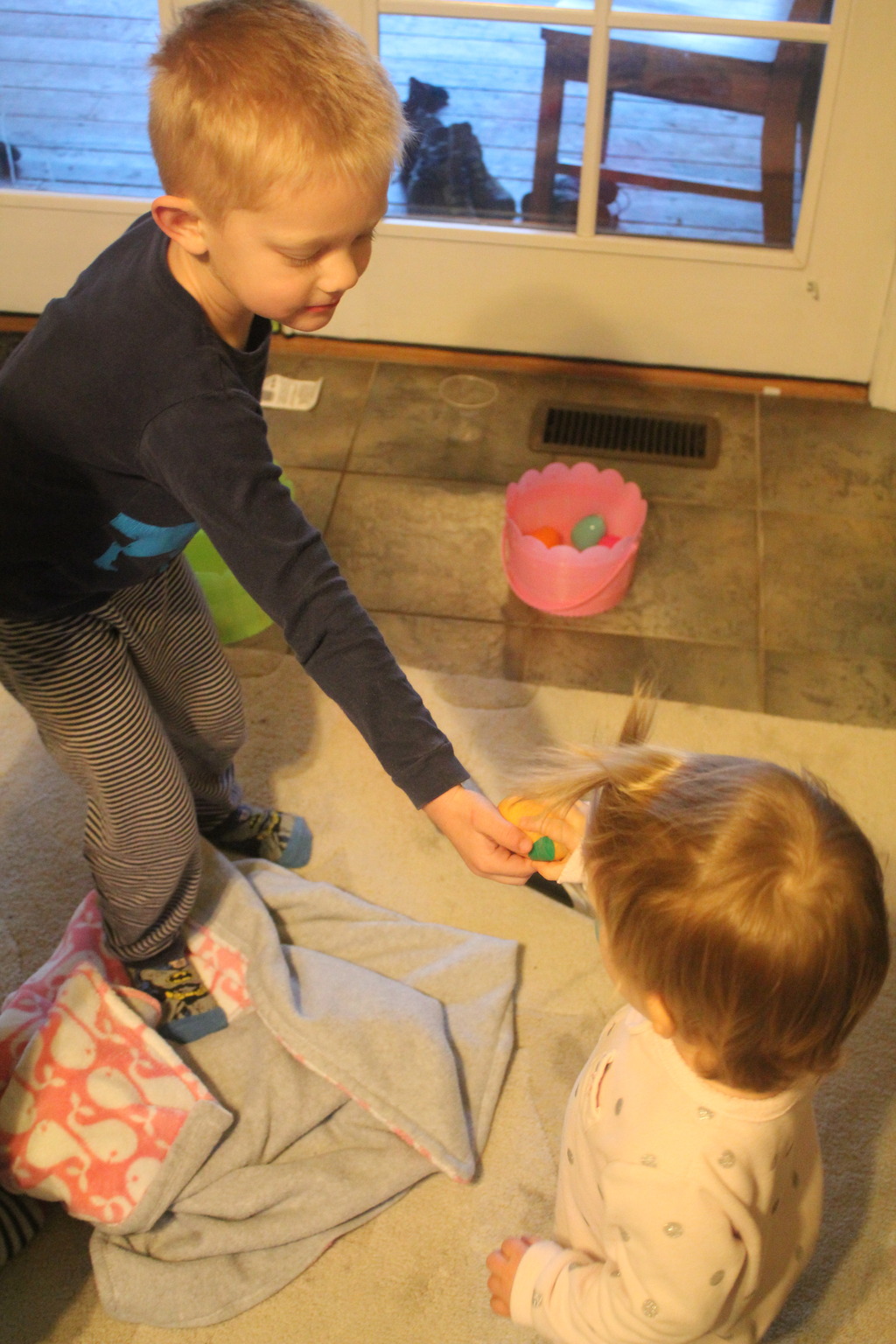 We spent the rest of the day listening to General Conference and thinking about Jesus, the real reason we celebrate this beautiful day. The kids all sat down at the kids table while we listened and colored some pictures. It was a wonderful day.