Hornings Hideout
We went on our ward camp out over the weekend to Hornings Hideout. What a great place! It is only 30 minutes away and I have never heard of it before. It is privately owned and well taken care of. They have over 50 disc golf baskets throughout the campground, a well (and I mean well) stocked lake for fishing, and tons of room for camping. You can also go for just the day and fish or play disc golf. I can see us returning there soon.
The first night there we played some disc golf, Benton came with us and loved getting the discs into the basket. I would throw it once and he would run and find it Then he would carry it to the end. I got a birdie every time! haha. That was when we noticed that our camera battery was almost dead so we decided to wait until the next day to take the few pictures we could.
The night went alright. I wasn't quite sure what to expect now that Benton falls asleep on his own. I knew he wouldn't just fall asleep here. And I am sure that it didn't help that we completely forgot to borrow a pack and play. We tried putting him down on a little mattress on the ground. ha! It took about an hour to get him to sleep and within 2 minutes of falling asleep he rolled over and off the mattress... He stayed asleep for about an hour and then the only way to calm him down was to sleep in between us. That was fine with me. That way I knew he was warm enough, it was cold! Benton slept well but Dallin and I can't say the same. In the end he did pretty good. We are going camping again soon so hopefully that will go well too.
The next morning the ward came together and had a huge breakfast. It was so nice to wake up to warm food! It has been so warm here lately but Saturday just wasn't warm. I don't think it hit 70 until the afternoon. And of course I only packed short sleeved shirts for Benton. So he stayed in his pj's all day. And boy did he get dirty! Here are the few pictures that I took to prove it.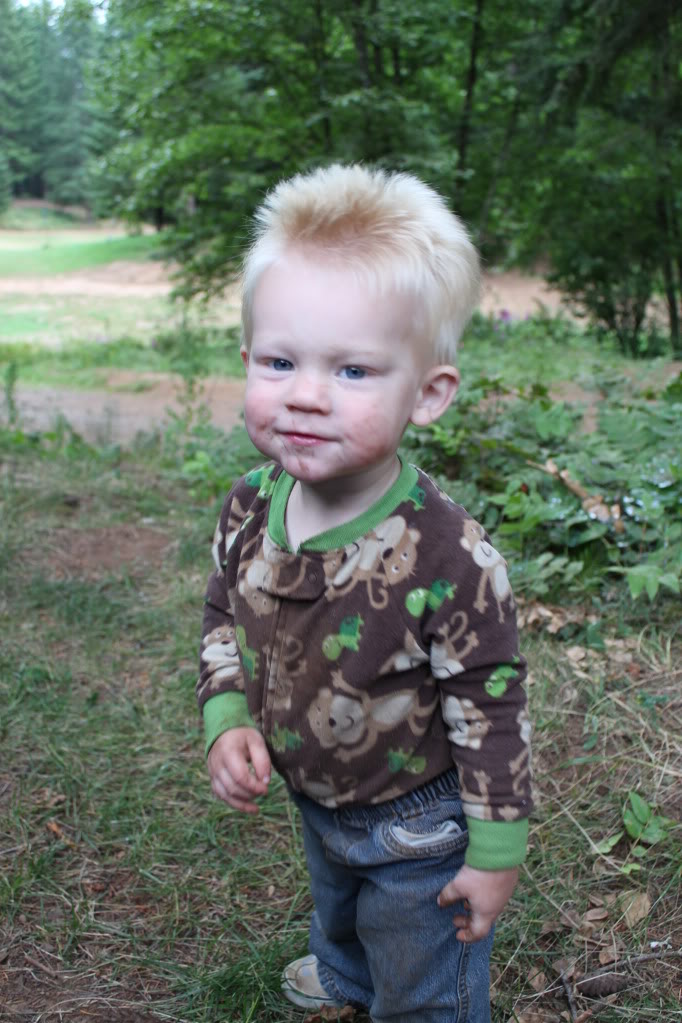 The ground was uneven so he fell a lot. Luckily it wasn't muddy.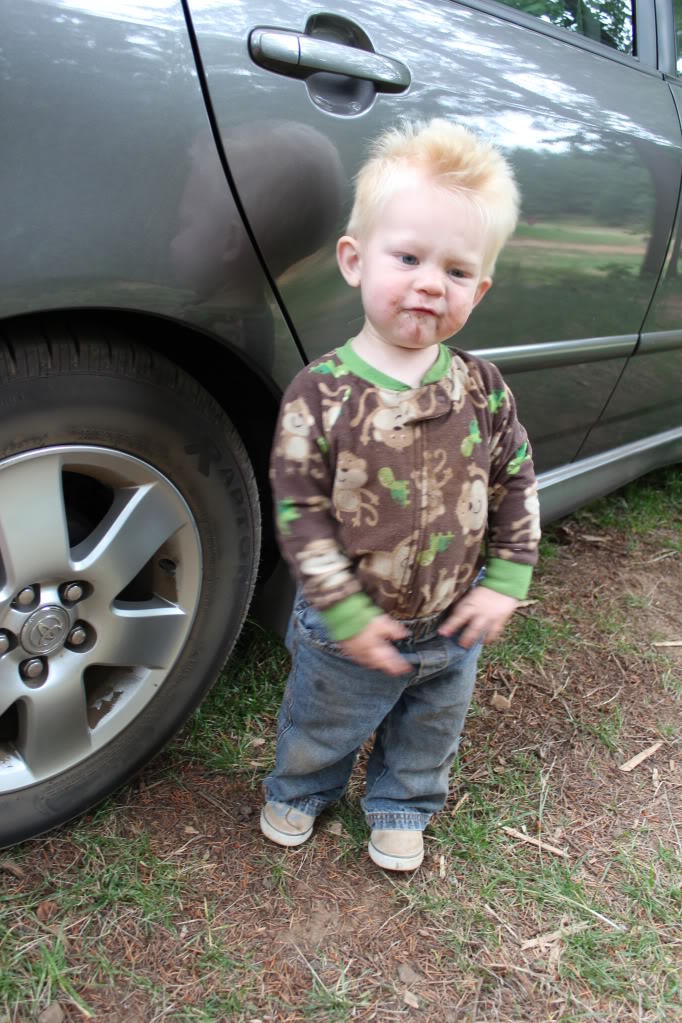 He loved being outside all the time.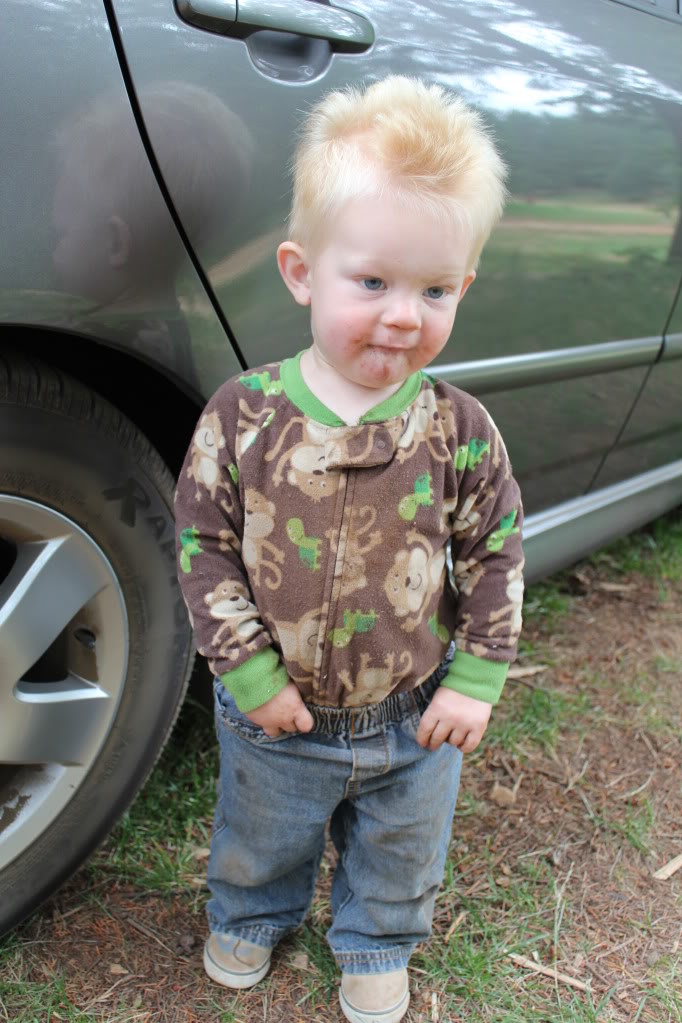 The field where the disc golf starts
Where we camped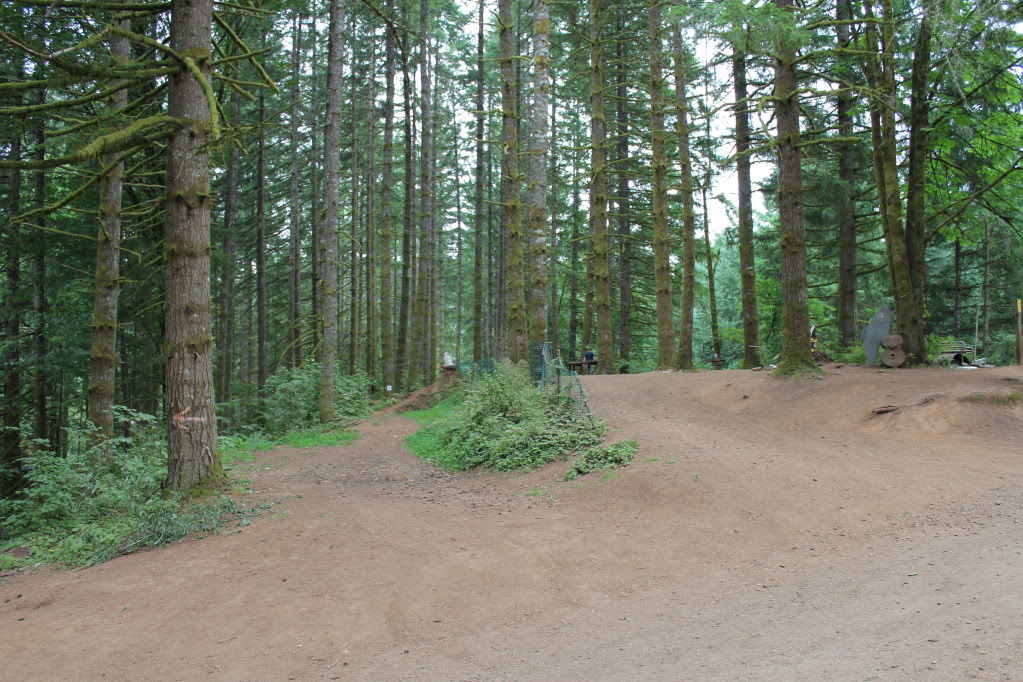 And finally, here is Benton catching his first fish.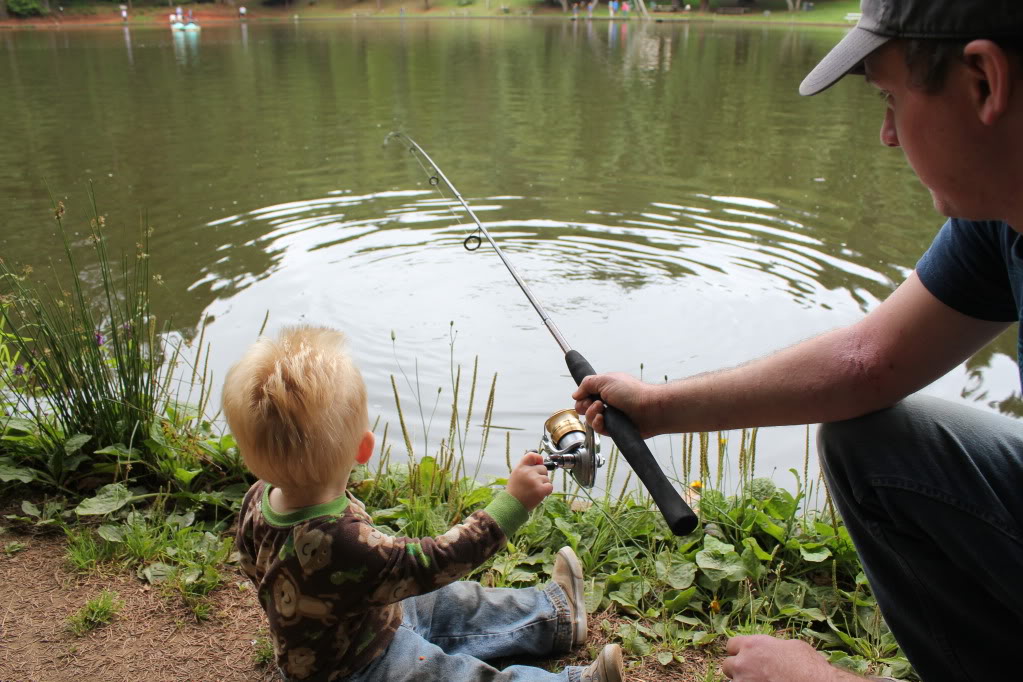 He liked holding the rod, but did not like the fish!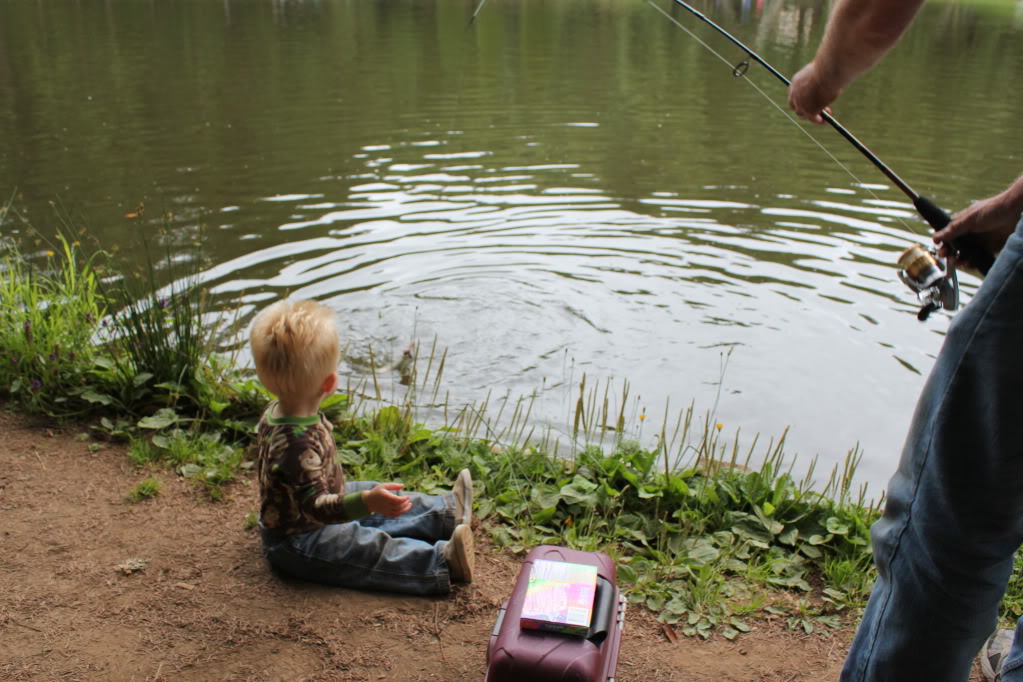 Ready for some more!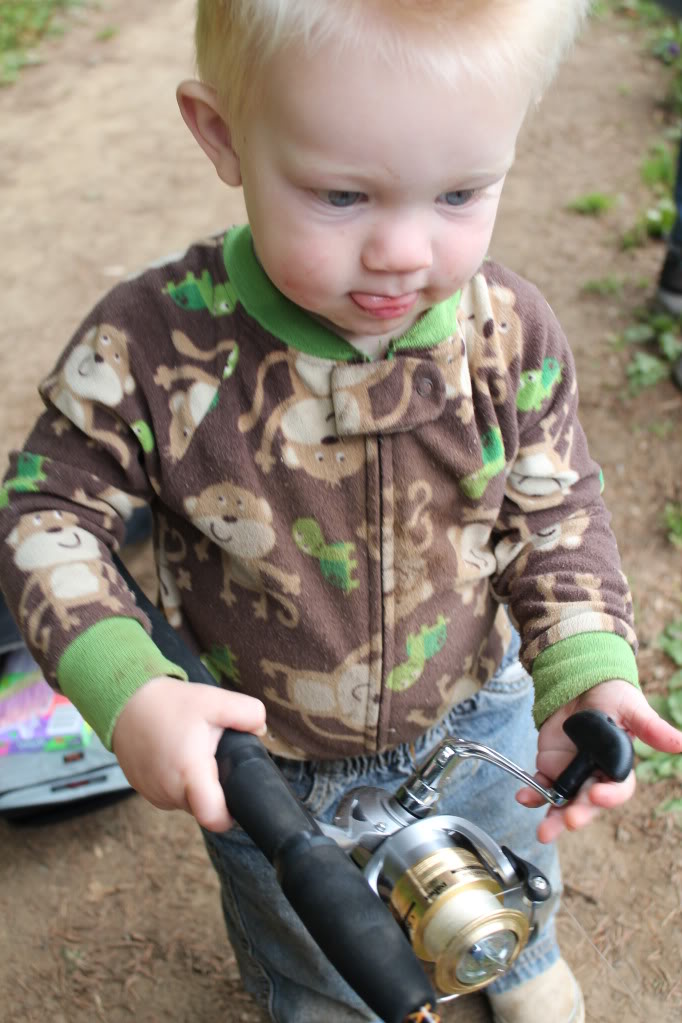 Camping was so fun, I am surprised that it took us all the way until August to do it this year! Next year we will start much earlier.