5 Months
Another month has passed in this sweet little boy's life and it is time to document all the wonderful things he has been up to. Emmett has been pretty consistent with his night time sleep making it about 8 hours every night. Only having to wake up once a night is so nice.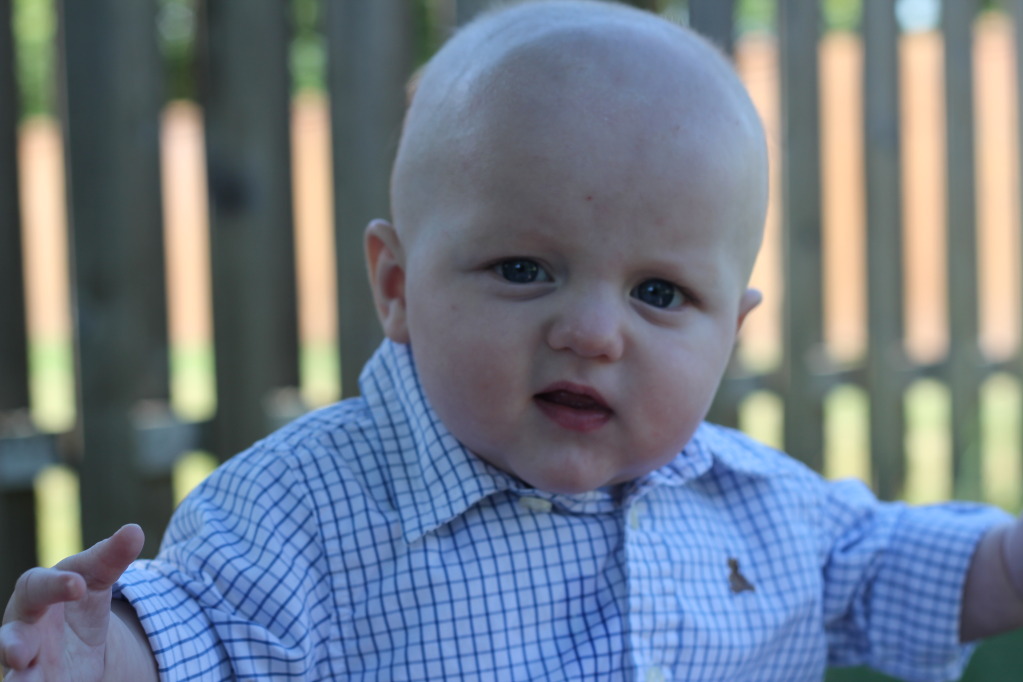 On the eve of his 5th month birthday he rolled over. I missed it though, I left him on his tummy and when I checked on him he was on his back. I knew it was going to happen anytime, I was just hoping to see his cute little reaction when he realized what he did!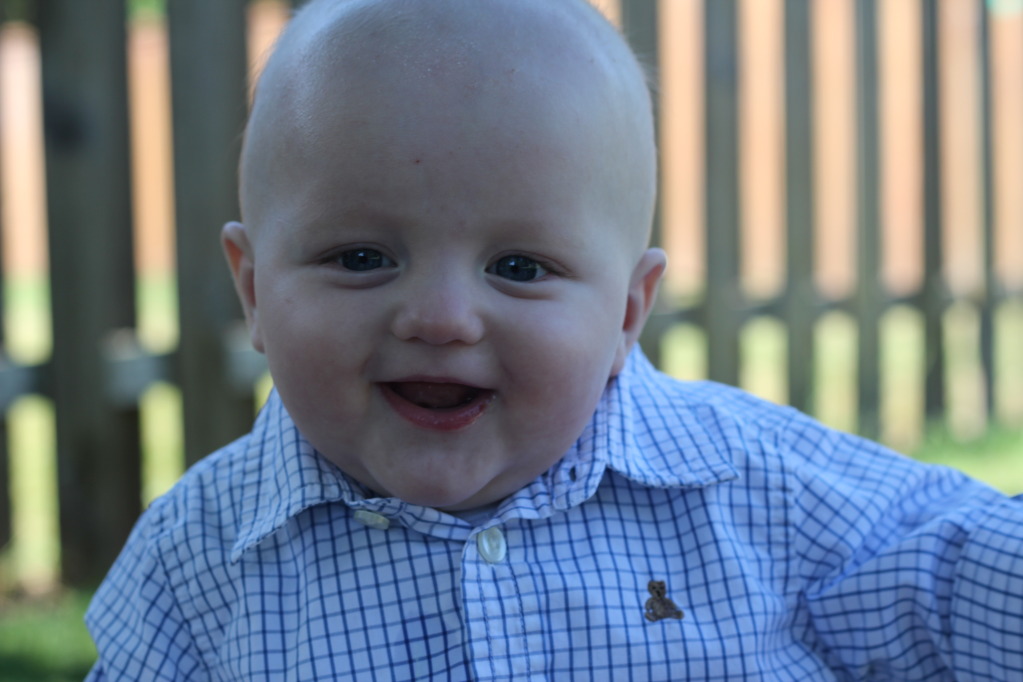 Emmett is close to sitting up by himself, but not quite there. As he attempts it he rocks back and forth almost falling over each time. It is really cute to watch.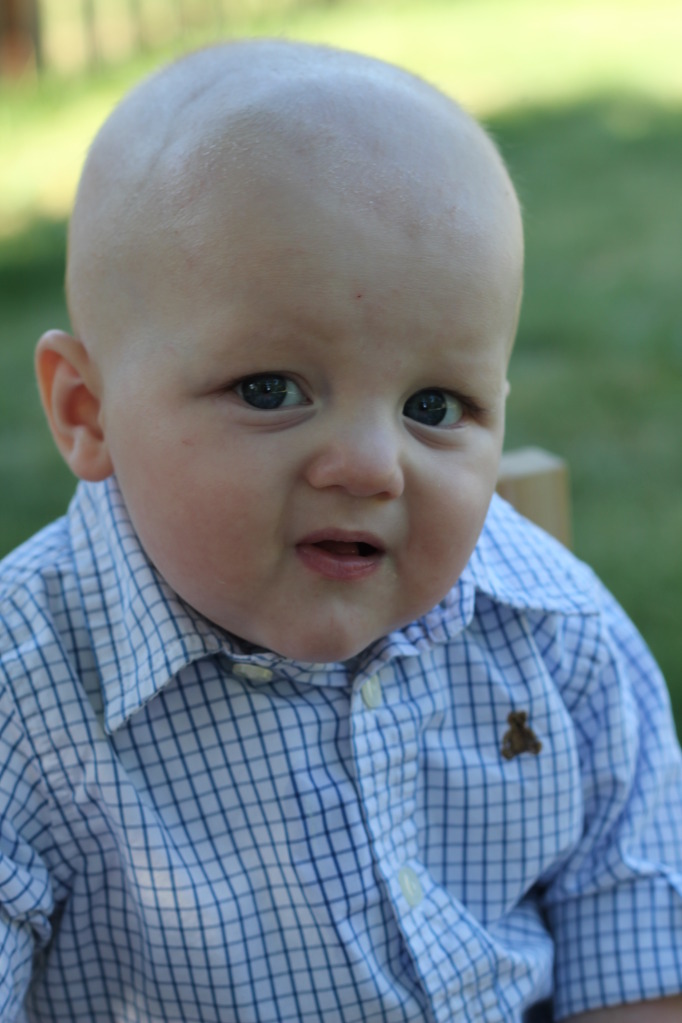 We gave Emmett food for the first time and I think he liked it. He hasn't figured out how it works yet but he will.
Emmett loves to snuggle, and I love it when he does! I also love it when I hear Emmett laughing at what Benton is doing. Nothing makes me smile so big as seeing my two cute boys laughing at each other.