Run Off
Here are a few more pictures from our trip to Utah. We honestly didn't take that many pictures. Benton always find a way to play in the water run off, even when he wasn't supposed to...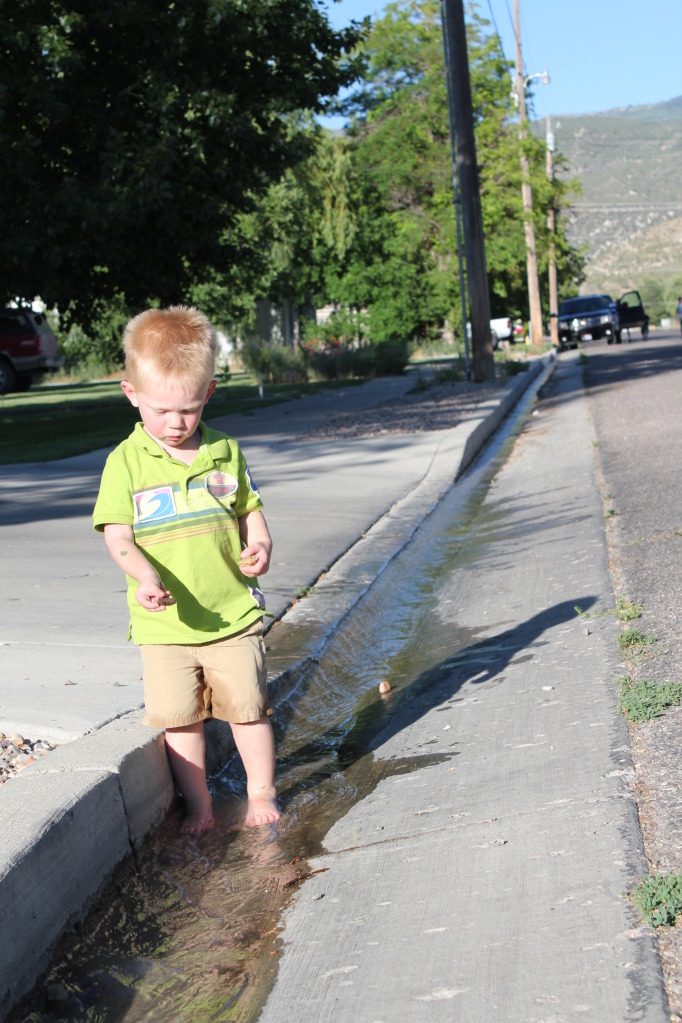 Okay, this time Dallin was letting him play. But he definitely sneaked in a few times. He loves to throw rocks and leaves in the water when he can't play in it.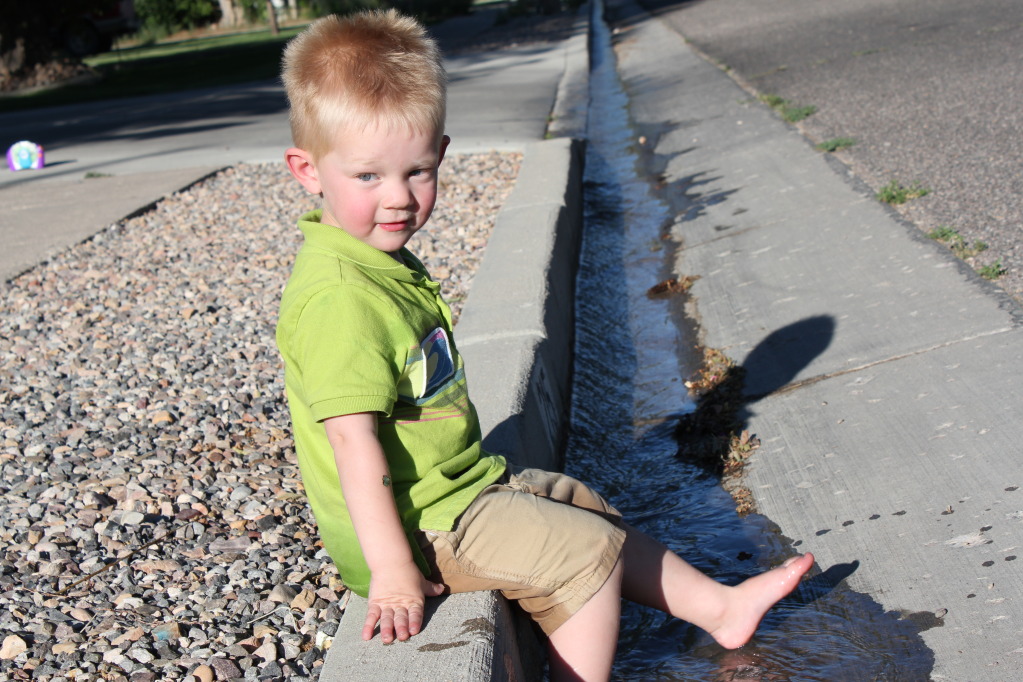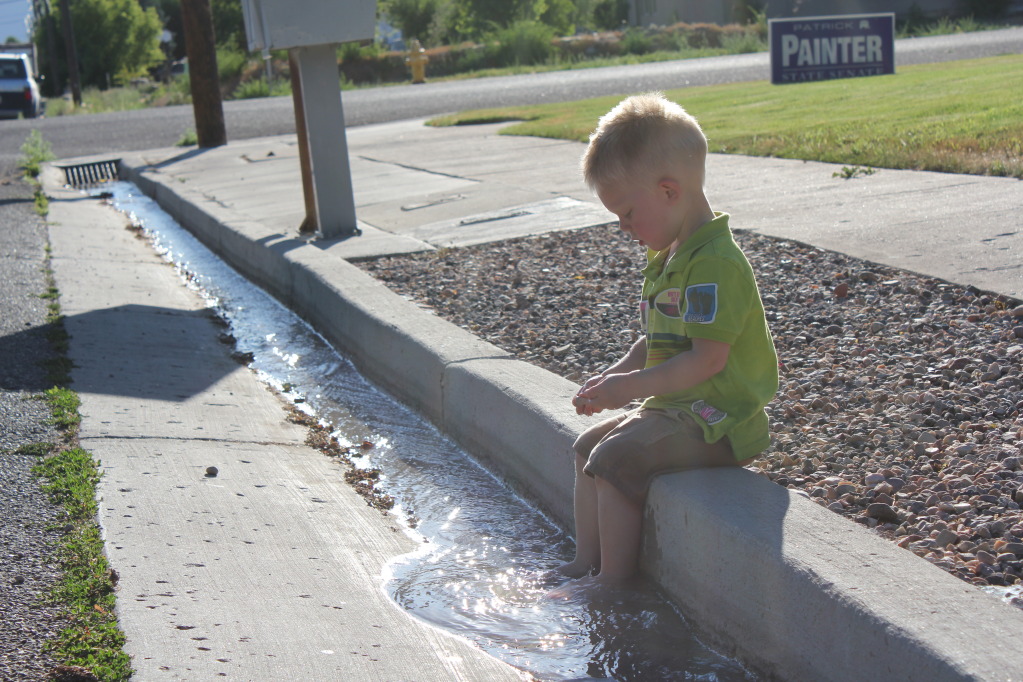 Here is Aunt Analee with all the kids. She knows how to keep them all happy, Elmo on the iPad!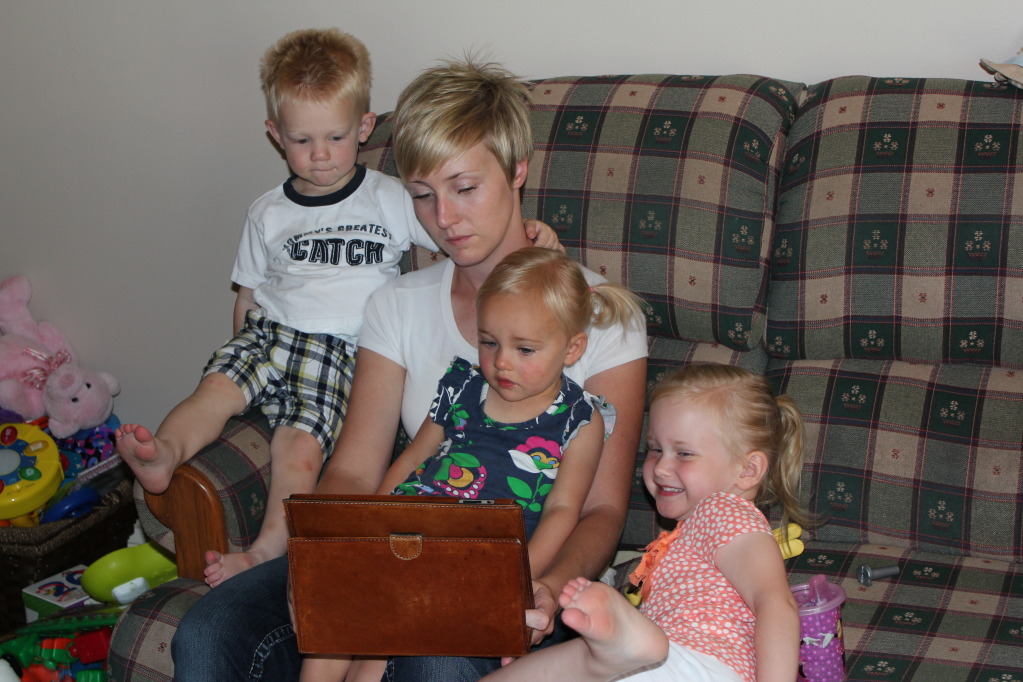 We had such a great time and loved seeing everyone. Hopefully we can make it back again soon!