Something Blue
A great friend of mine that I went to school with found the man of her dreams and they are getting married at the end of the month. I couldn't be happier for her. She met him while working in Idaho and has since moved to Colorado to be there with him when his job transfers him out there. Since all of his family is in Idaho they have decided to get married there and they aren't going to have a reception here. As soon as I heard she was coming home for a visit I knew there needed to be a Bridal Shower for everyone to celebrate for her. I was lucky enough to give her that shower, and here are some pictures from it.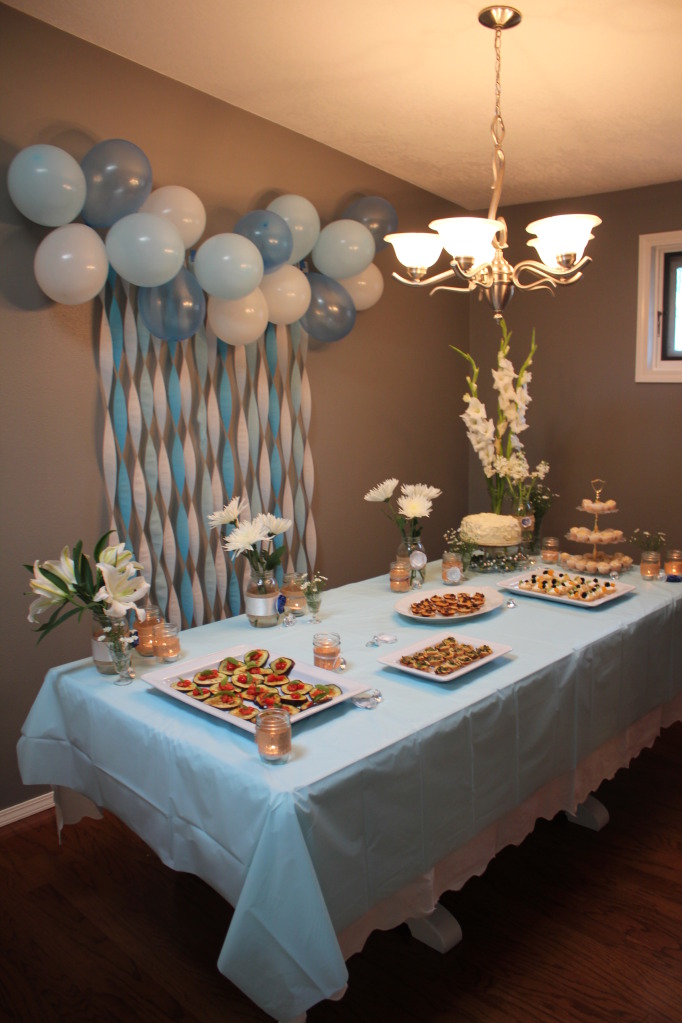 We served Eggplant with tomatoes and basil, mini quiches per her request, orange cream muffins, mini fruit tarts, and key lime cake. They were all so tasty!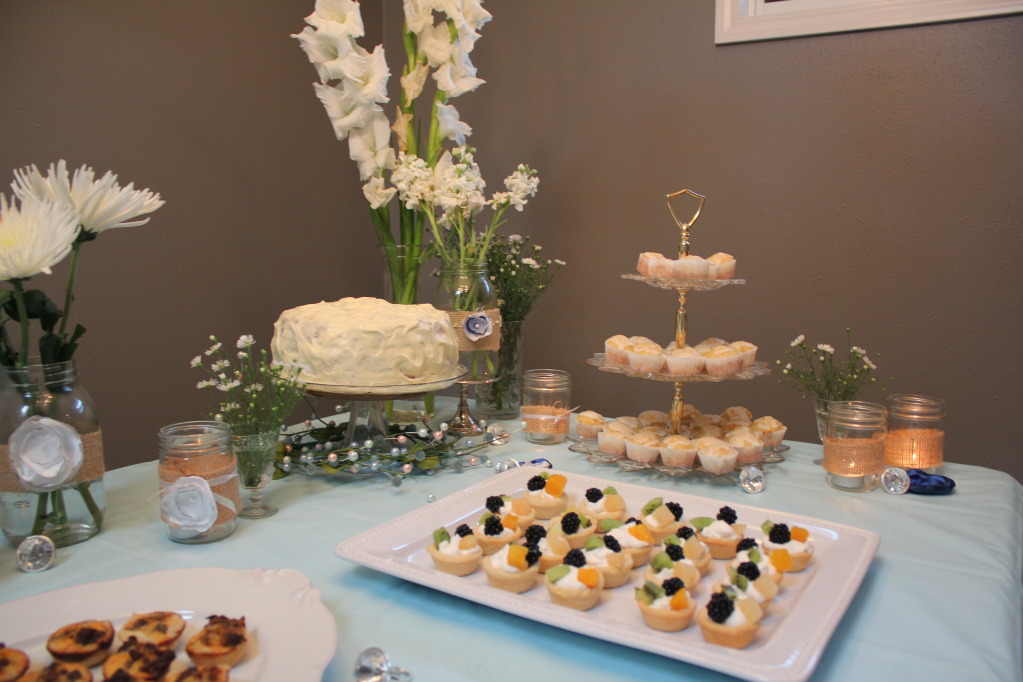 Here is the bride to be with her friend Laura.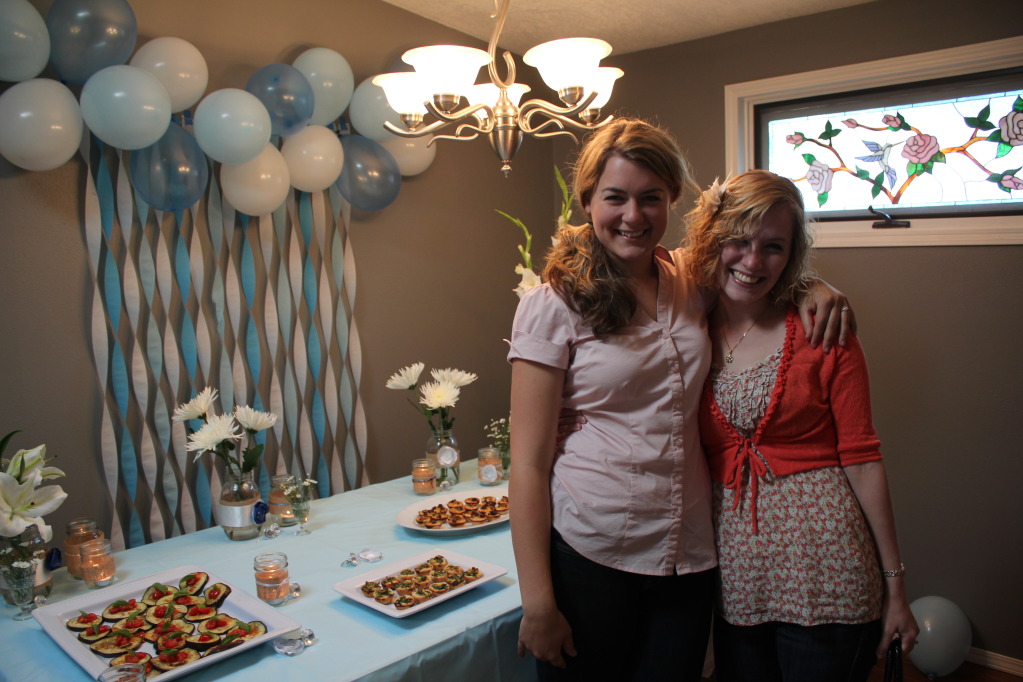 The pile of presents.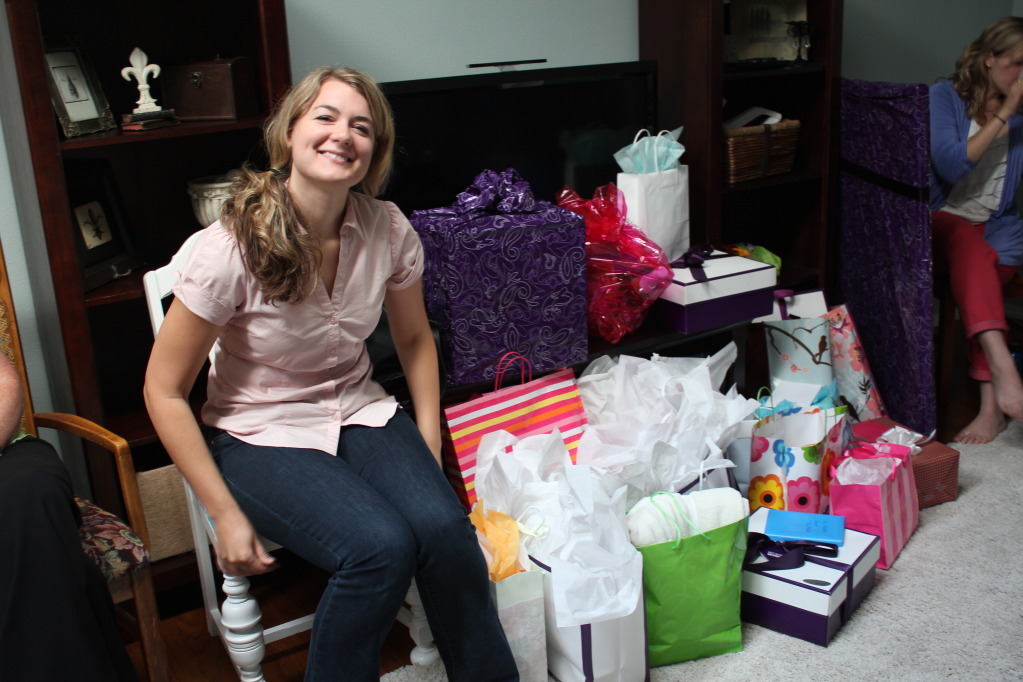 Over 30 people came to the shower, because so many people love Rachel! It was really great to celebrate this wonderful event with her. The future hubby even stopped by so we could all meet him. After the party while people were mingling and leaving he sat and played with Benton and Emmett for 15 minutes while I was busy. I definitely approve!