Pictures of everyone
Yesterday we met up with Dallin at his work to snap a few pictures in hopes of getting one for a Christmas card. We headed to a little park area and our friend Jeremy came along and was nice enough to take some so we could actually ALL be in a shot together. And since we were all dressed nice and our faces clean (clearly I mean Dallin and I) we snapped a few more for fun. Here they are.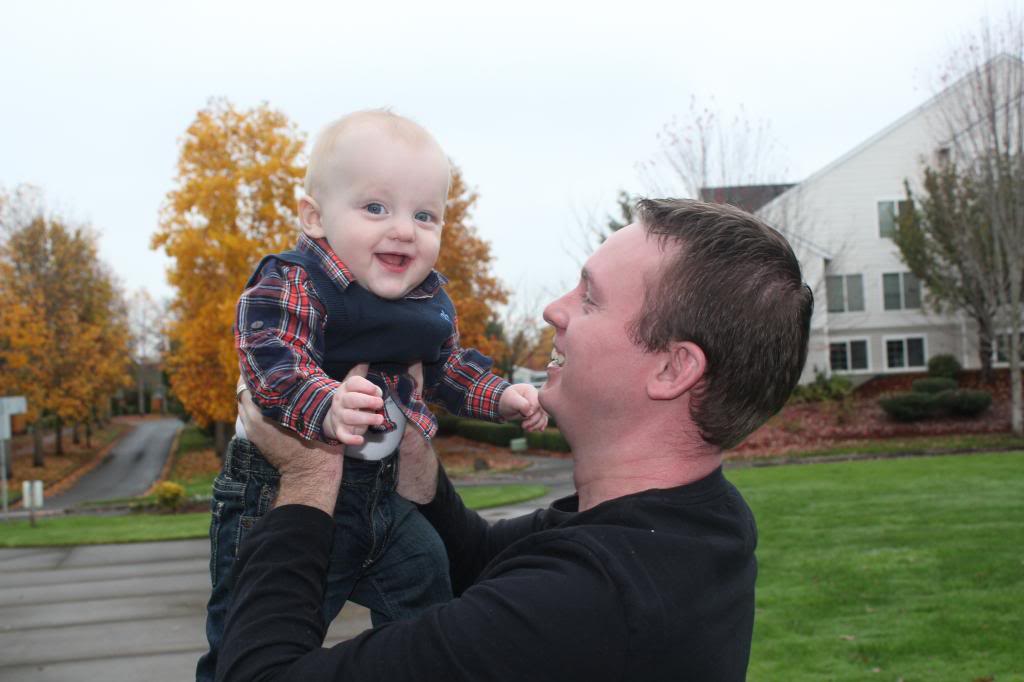 This picture if proof that Emmett does smile. More on that later...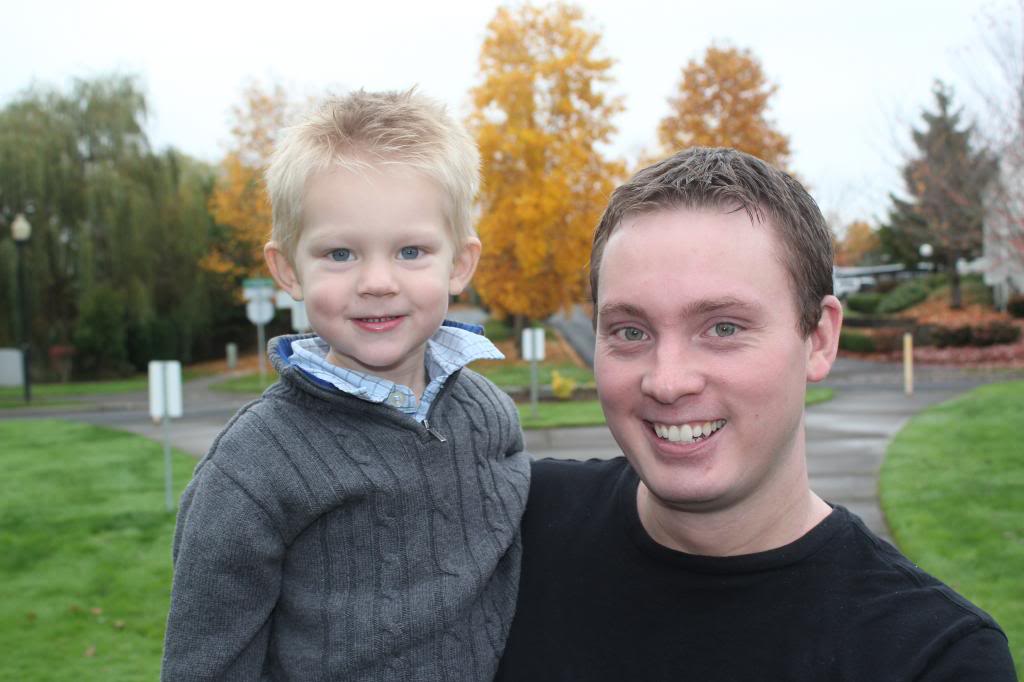 I love my three boys!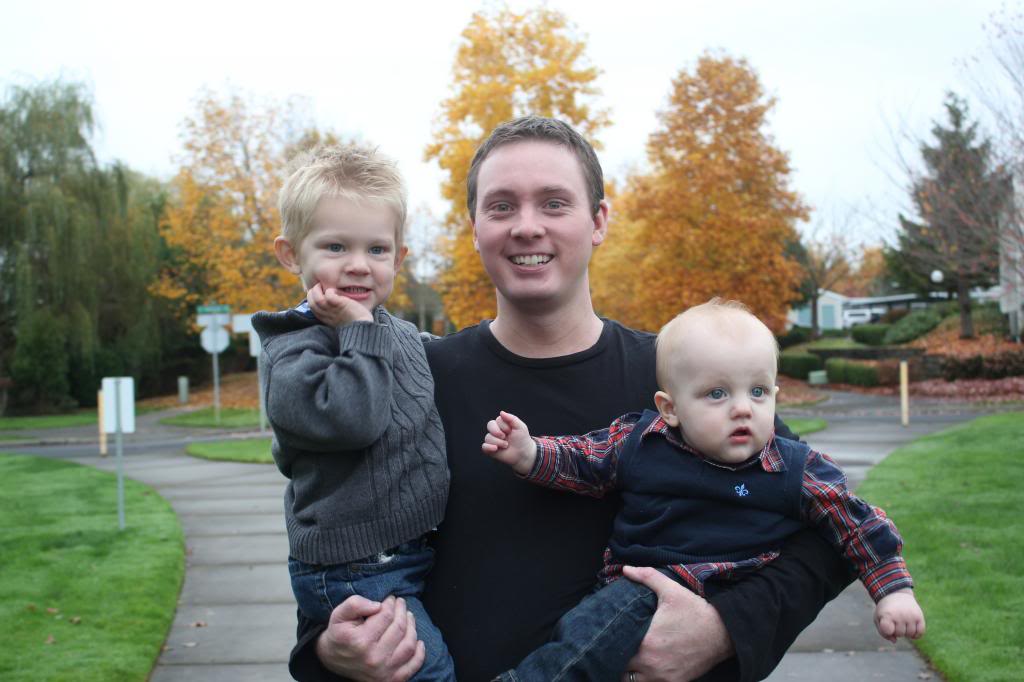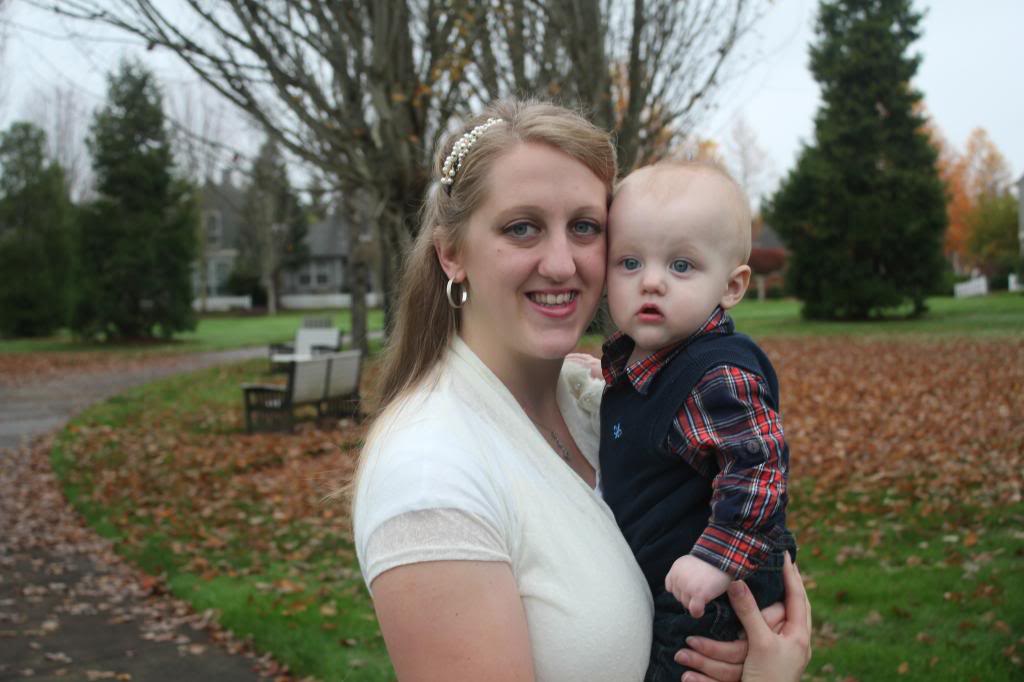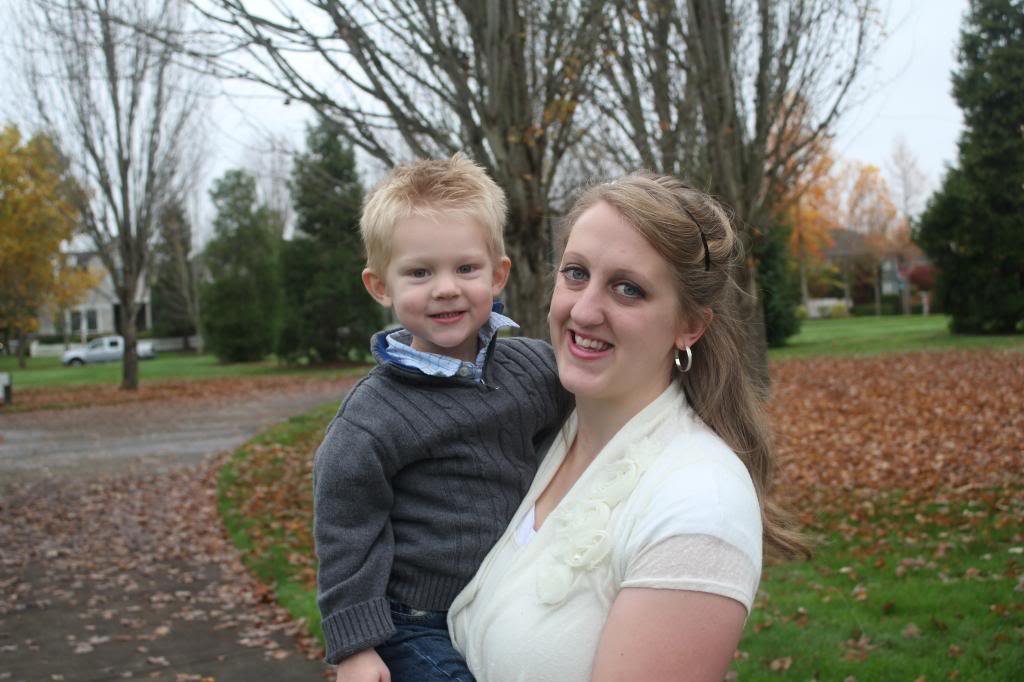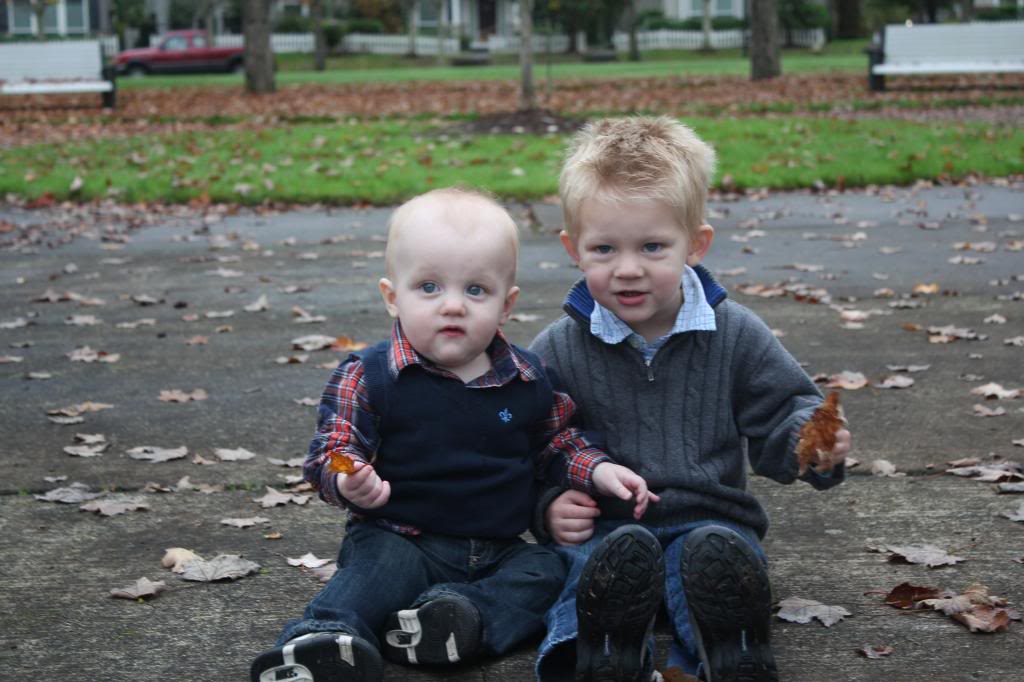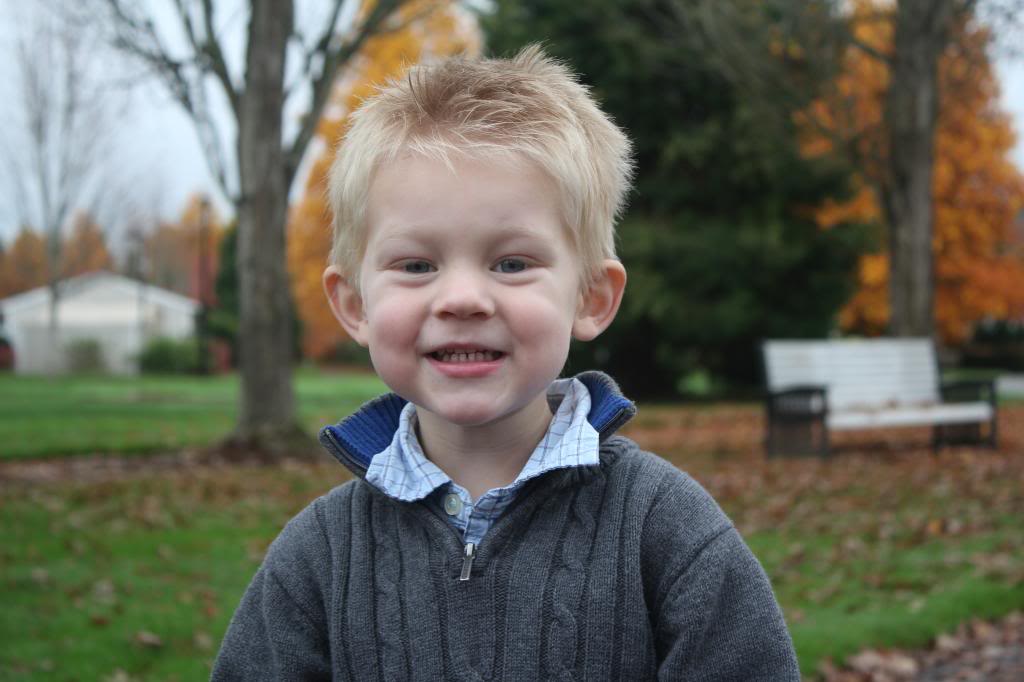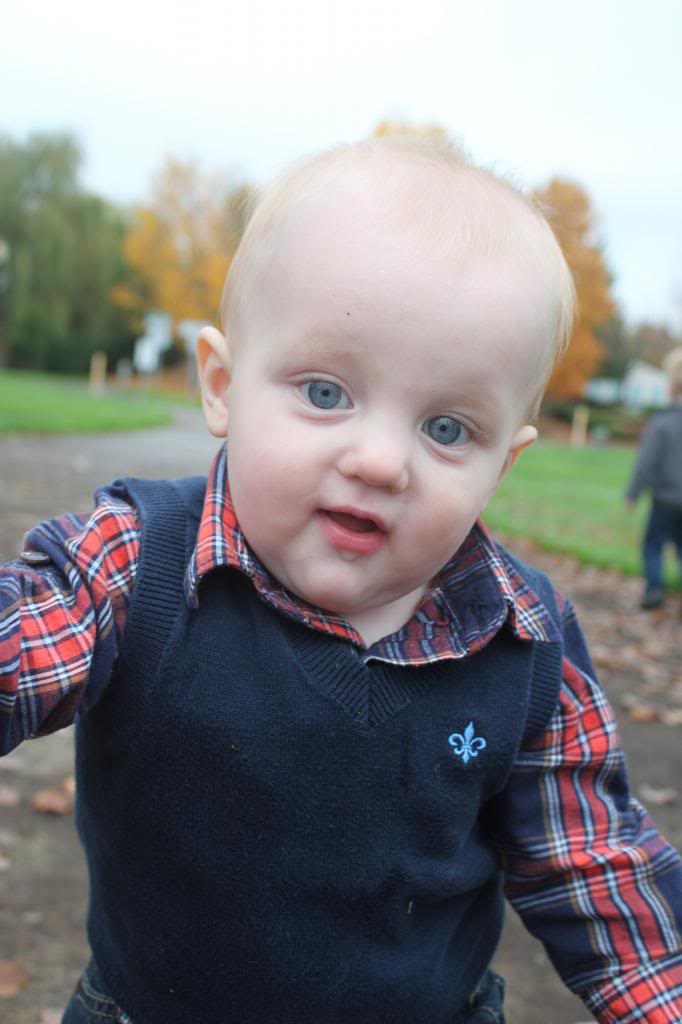 Emmett... I could not have asked for a sweeter little baby. He is so even tempered and content. It really makes life nice. However I noticed while looking at a picture of my friend's 6 month old baby who was smiling ear to ear, that Emmett just does not smile for the camera. I mean DOES. NOT. SMILE. Which is why I posted that first picture, to prove that he does smile. He actually smiles a lot. But it is on his time, which never happens to be while I have the camera anywhere close. Emmett can not be bothered with smiling at the camera while there are leaves around. In fact why stay seated? This is what happens most of the time..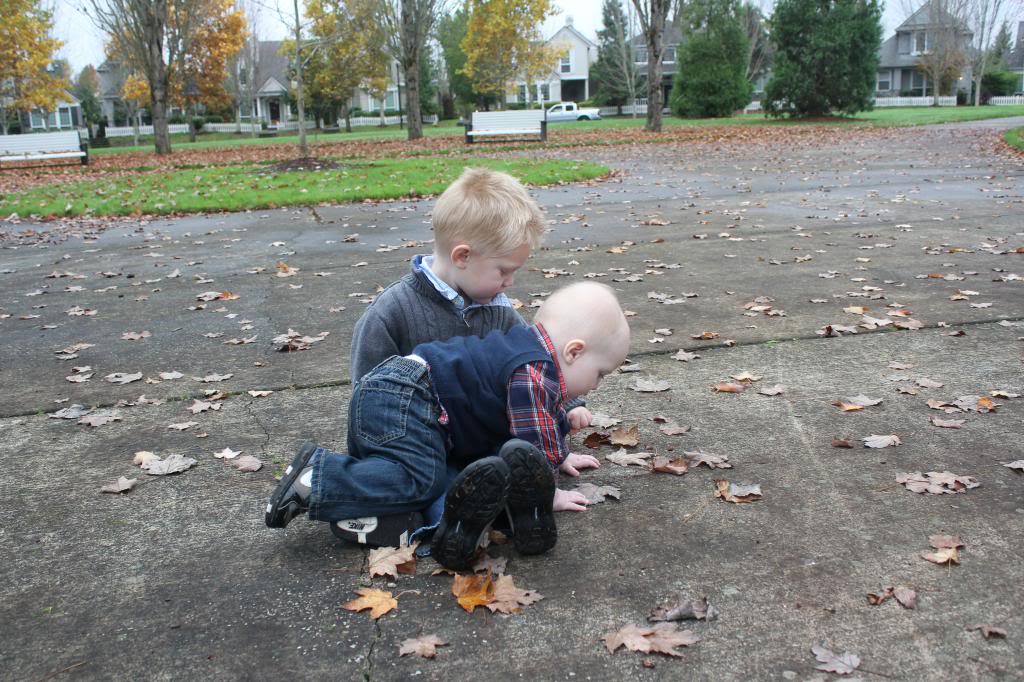 That's my Emmett. They sure are great little boys. I am so grateful for my family.