Candy? In the Morning?
As is tradition in our family, Christmas morning comes with candy outside your door leading to the tree and stockings. We call it reindeer droppings. Benton was in awe when he came out his door to find it.
Emmett loved it too.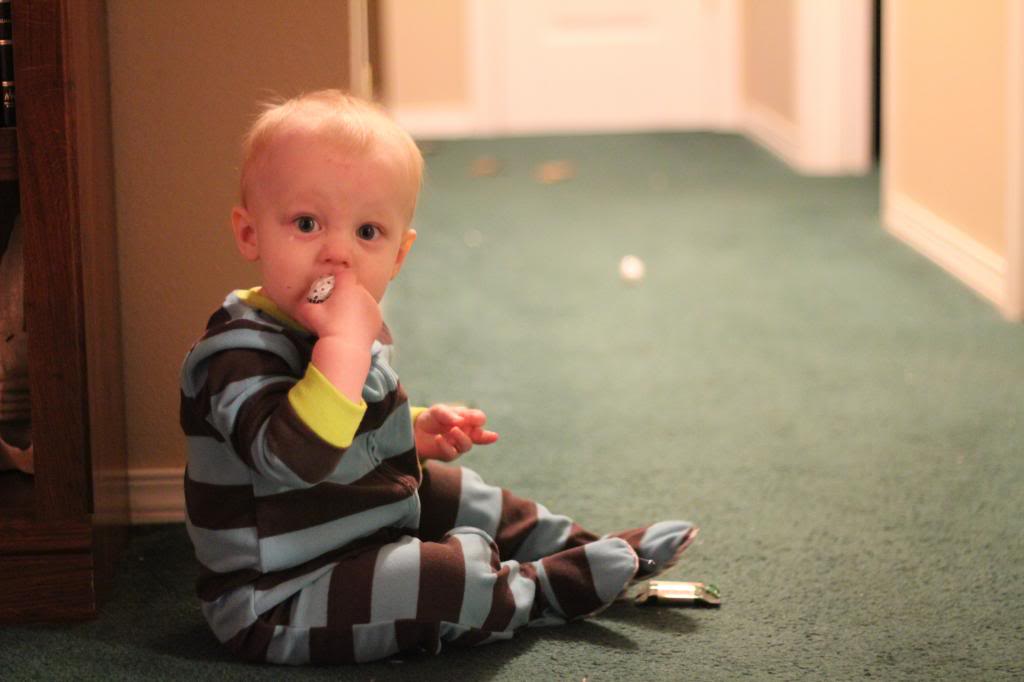 We noticed that morning that our camera battery was almost dead. As a result we only took a few photos of the things that we really wanted to. It was nice to not hold the camera and try to get so many shots. We did get this one of Benton with one of his new favorite toys, a chain saw. Last year he got his hammer, which is ended up using on all of his presents. This year he used his chain saw on everything. When I say everything, that is exactly what I mean. We are talking about his presents, his toys, his goldfish snacks, the Christmas tree... the list goes on.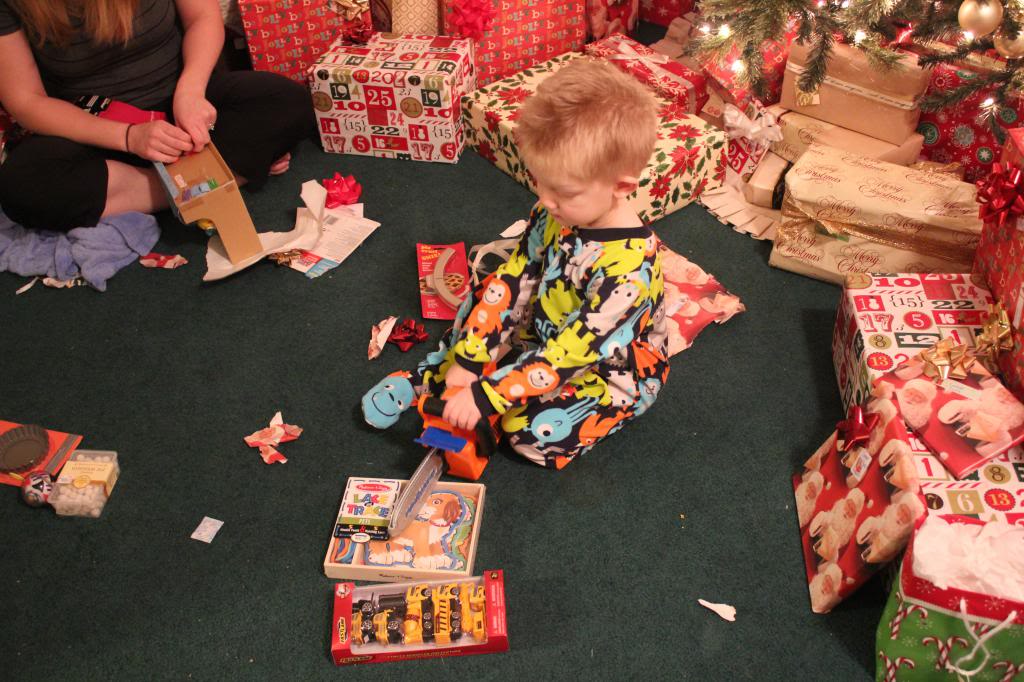 A skateboard is Benton's other favorite present. It was the one thing that he asked Santa for. A few months ago he got it in his head to have one and never forgot about it, much to our chagrin. We finally gave in and let Santa bring it to him. He couldn't be happier. He literally sleeps with his skateboard and chain saw every night. The first night he tried to use the skateboard as a pillow, he quickly learned that having it next to him in bed was enough.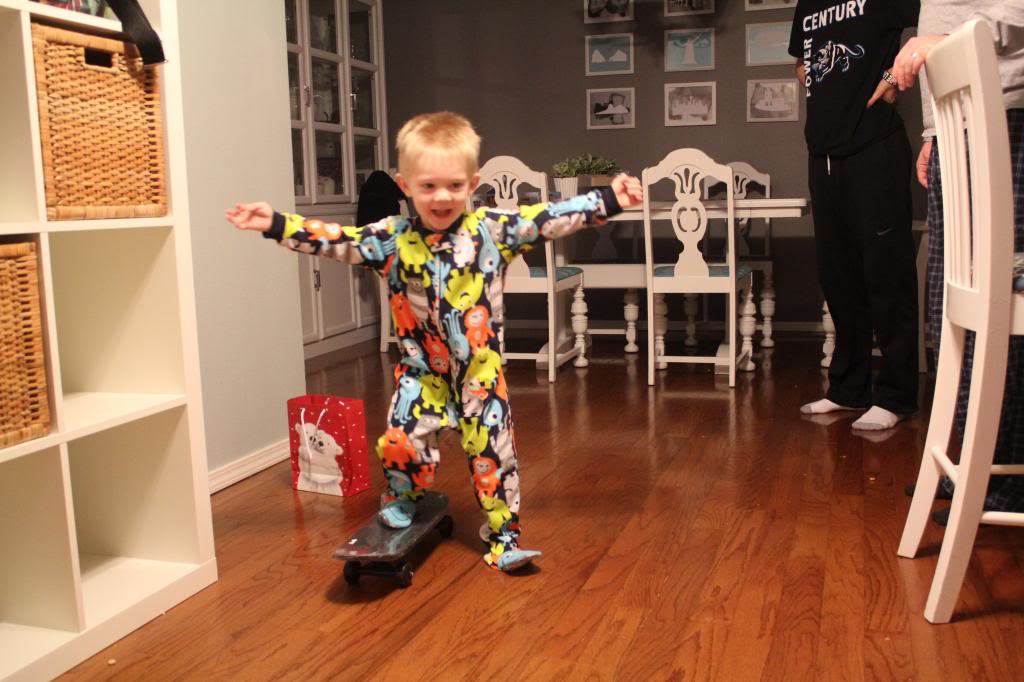 Emmett loved all of his presents too. He wasn't so interested in opening the gifts, I tried to help him by ripping a little piece off, but he would just try and reach in to the small open part and play with the toy. I bet by his birthday he will get the hang of it. His favorite toy this year is his new walker toy, all the pictures of it turned out blurry though. He is already walking around the house with it! Yesterday he could only push it for two or three steps, but today he went eight or so. This little guy will start walking soon!
Before the children found the presents,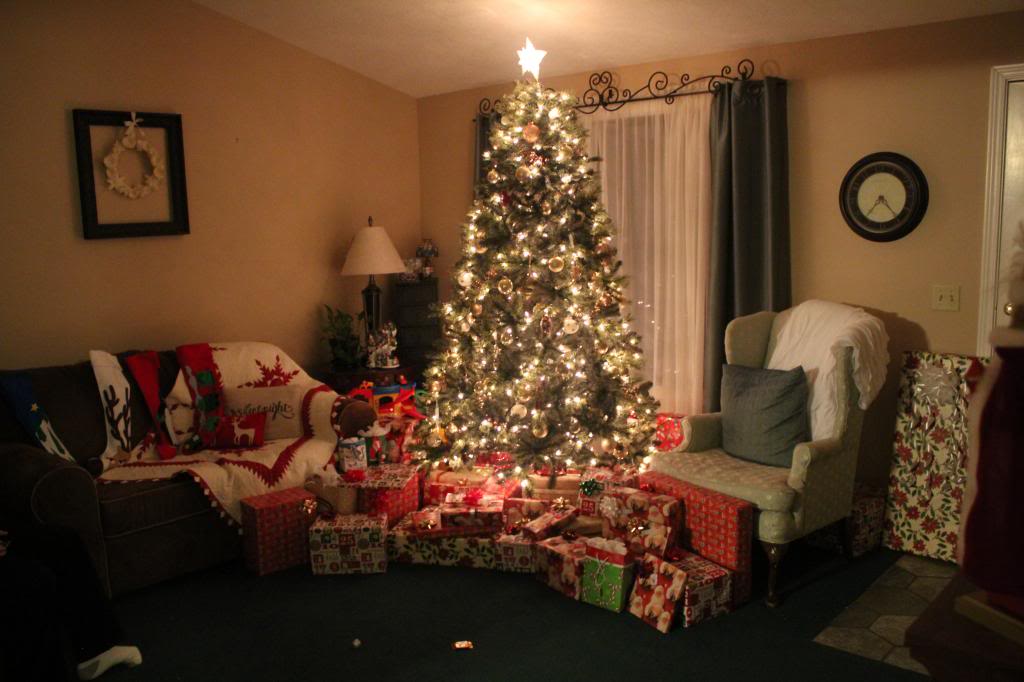 After... yikes!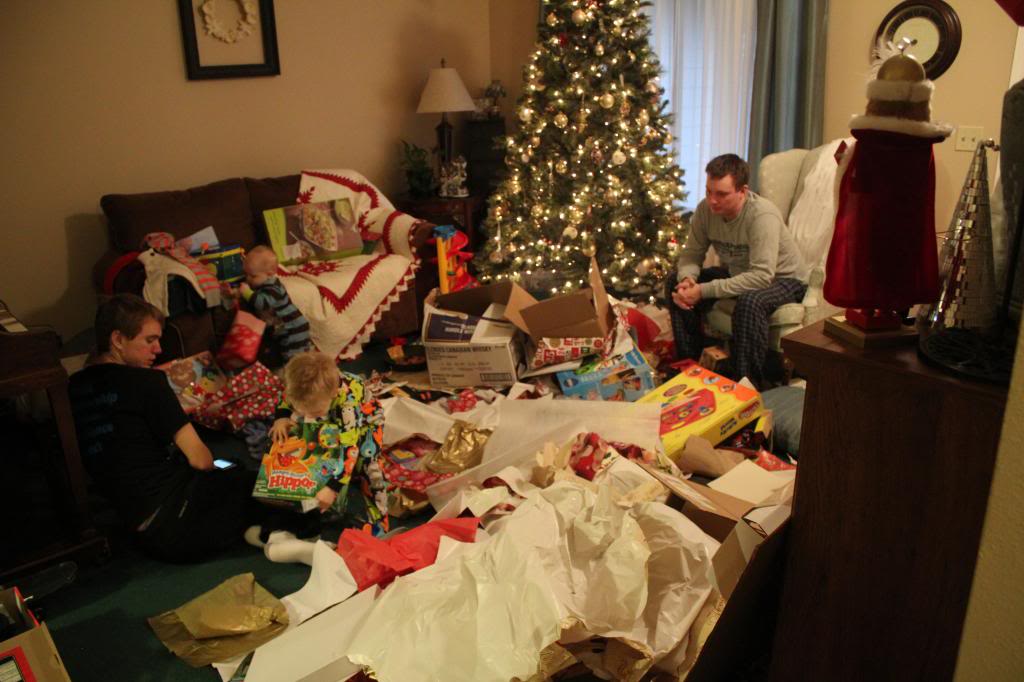 It was a wonderful morning and everyone enjoyed opening gifts. But on a more important note, this was truly a wonderful Christmas season. Dallin and I have said on multiple occasions that this is the best Christmas ever. We really tried to focus on what is important and remember the true meaning of Christmas in our home and in our actions. I hope that we remember this feeling and try to keep it around all year. I hope you enjoyed this beautiful Christmas season too.