Camping with the Kallis Family
In June we went camping for one night with our good friends the Kallis family. They have a 3 year old son that is a good buddy with Benton. It is always nice to have friends with kids the same age. We camped at Silver Falls and we had a good time. I'm not sure if I would have said that at 2 in the morning, but now a month later I can say it was fun.
We arrived in the later afternoon and set everything up. Dinner was great that night, and I only forgot a short list of things including utensils (cooking and eating), dish soap, foil (for our tin foil dinners), and a few other little things. Luckily we were camping with friends who didn't mind sharing :). The boys had a great time playing outside that night. Emmett went to sleep great around 8 and Benton was out around 9. We thought we were good for the night. But then Emmett woke up around midnight and was NOT happy. He just wanted to go back to sleep but he was mad. So everything we did to try and calm him down made him more upset. He threw his binkie and blanket (his most prized possessions) and kept hitting our face. After entirely too much crying and moving from the car to the tent back to the car I ended up taking him for a drive. It took 30 minutes for him to fall asleep so we just slept in the car for 3 hours. After the sun came up we were ready to go!
After a nice breakfast and packing everything up we headed out on a couple of hikes. The kids did great and the waterfalls were lovely. It was a great place to camp.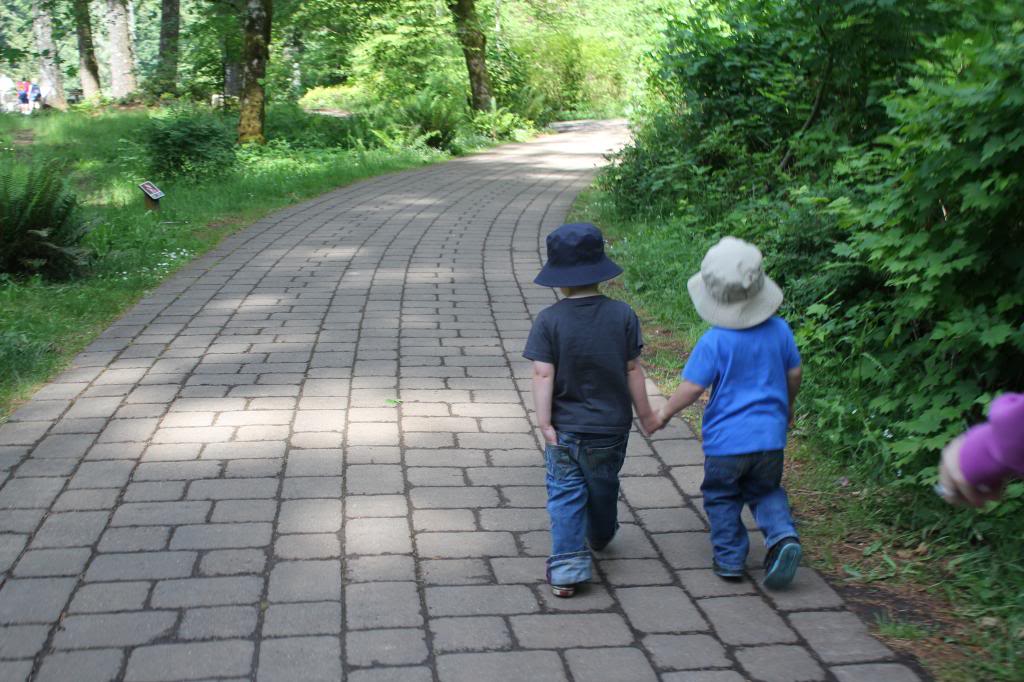 Benton and Skyler walked hand in hand for a bit. Notice Benton's hand in his back pocket? He insisted.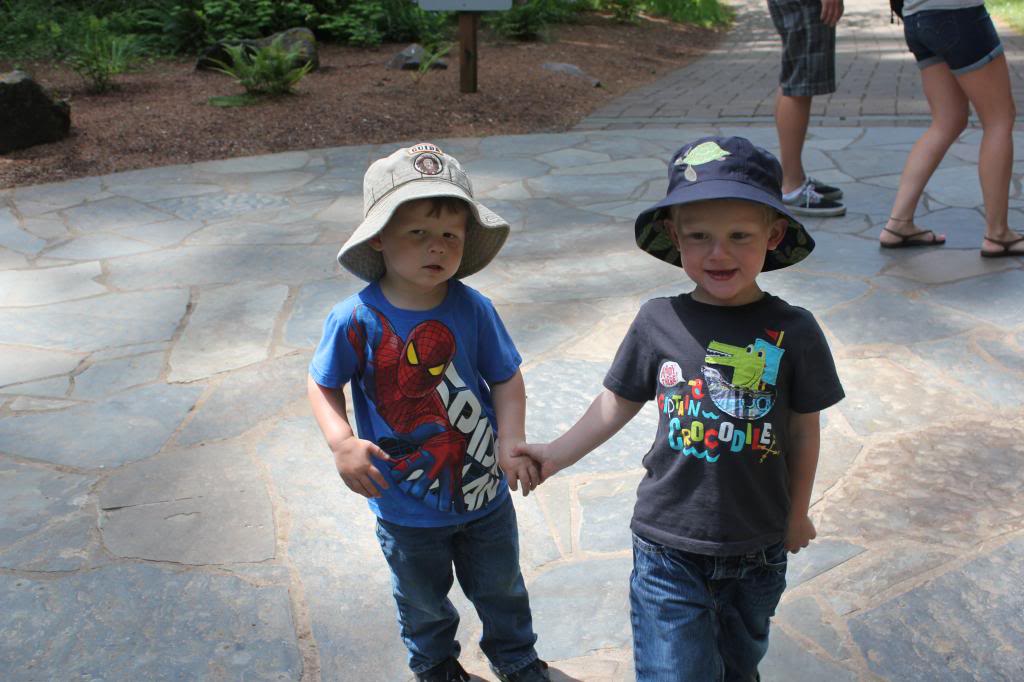 Emmett had it easy. He walked on the last part of the 2nd hike/walk and loved it.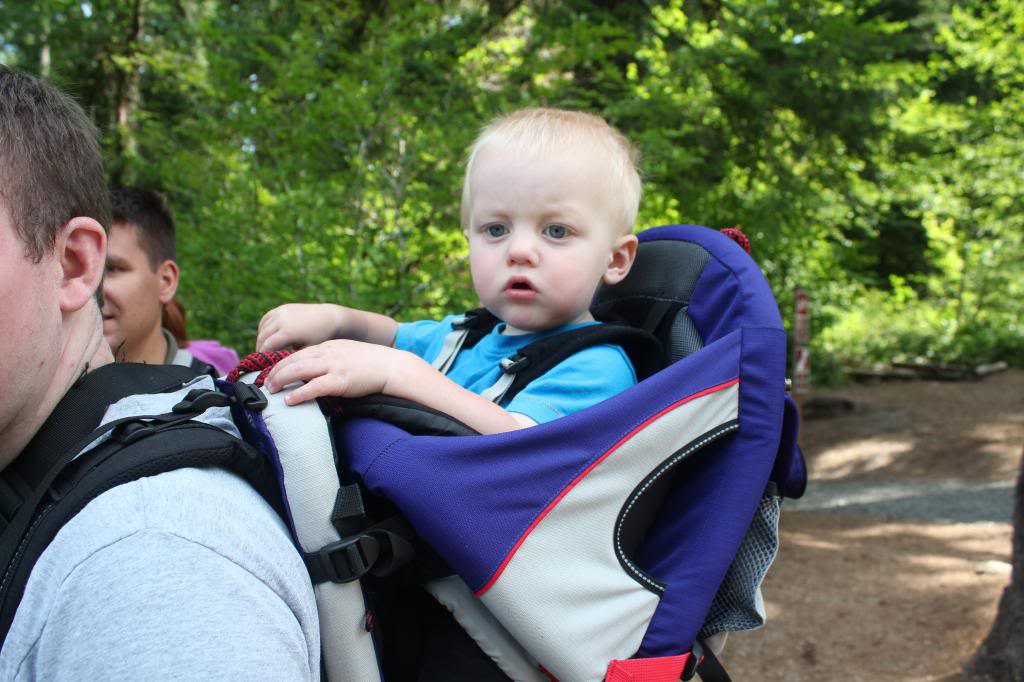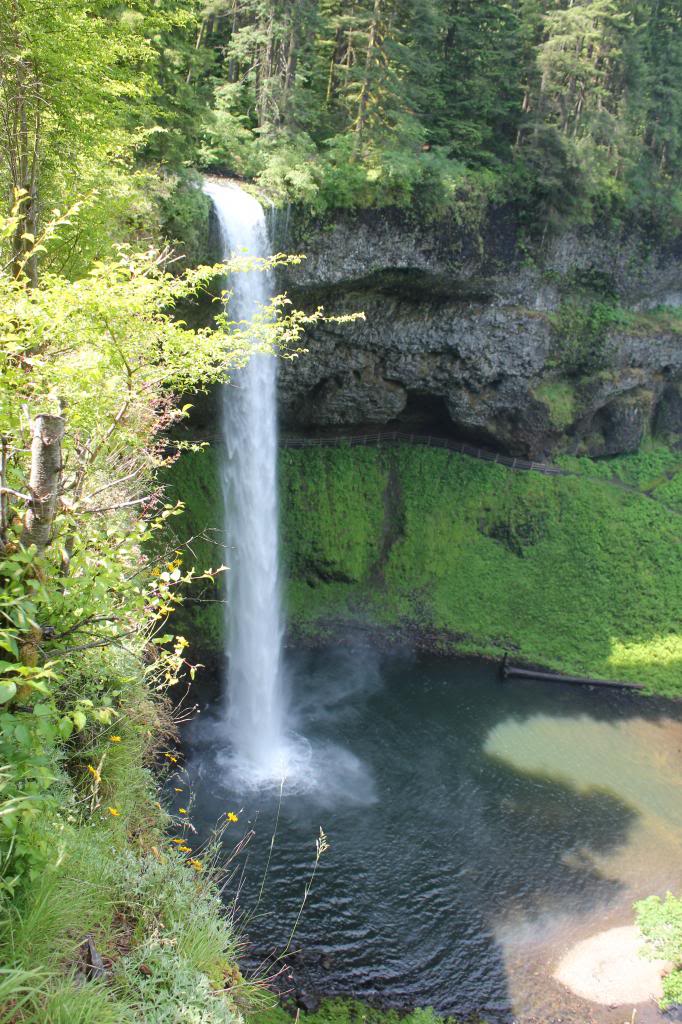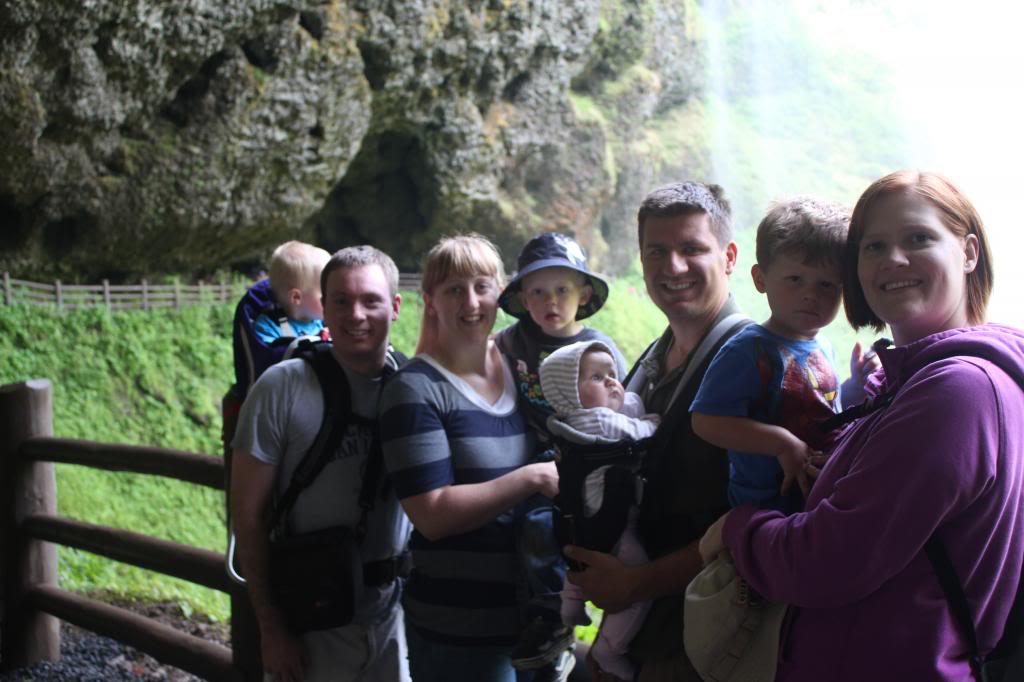 Cute little boys!