Half size
My sister Tonya had her baby boy last week and they named him Atticus Oliver Paulo Pereyra.
He was born at 7 lbs 5oz and 20 inches long. As do most babies, he lost a few ounces after being born so in this picture he is literally half the weight of Benton. They are 6 weeks apart but look at how different in size they look!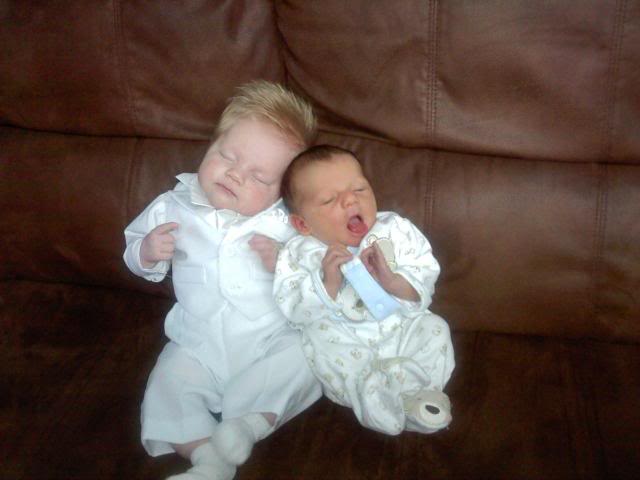 They make me smile :)
They came over yesterday and this is what Atticus looked like in his car seat... ummm where are his legs?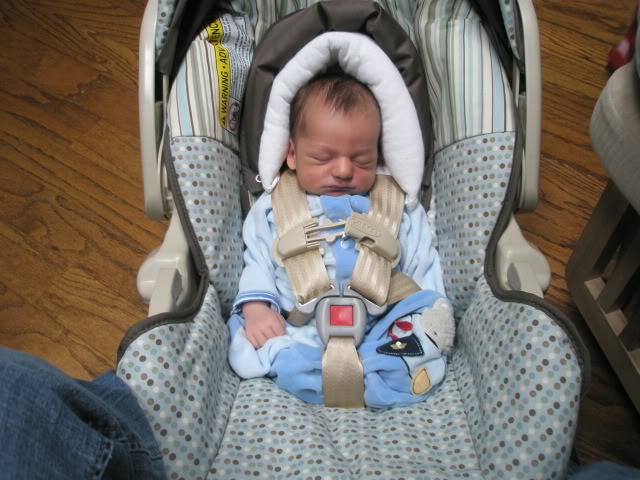 buddies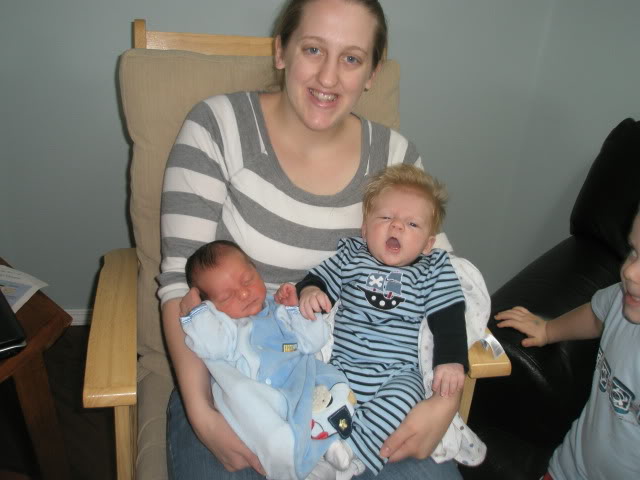 And here are a few pictures I took of Benton chillin on the floor. Because I apparently must post tons of pictures every time...
This one looks like a cheesy hoorah!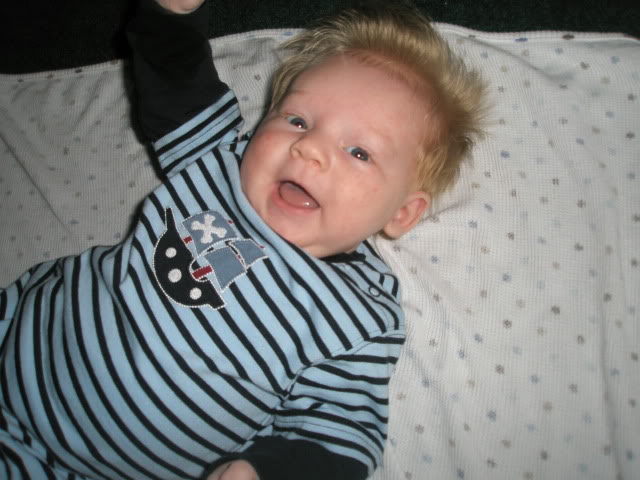 Tummy time!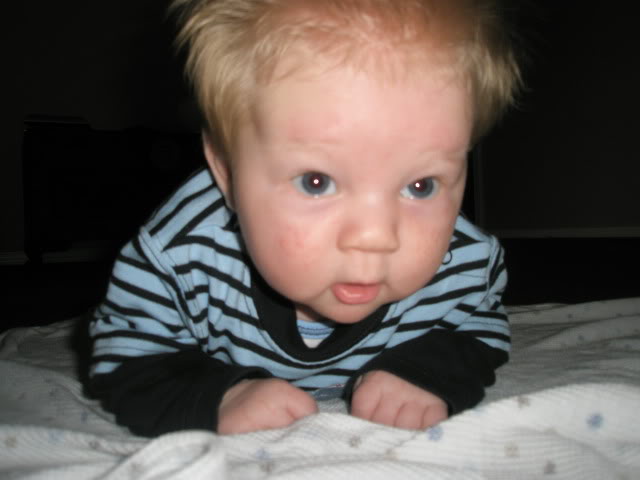 Did I mention that he has now outgrown some of his 3 month size clothes? Yup. 3-6 month size it is.