Mr. Cubby Cheeks
Benton was blessed at church this last Sunday
It was wonderful and he looked SUPER cute in his little white outfit
It was so great to be surrounded by so much family, Benton really liked having the Wheeler's in town. He misses them for sure!
Jenny, Dallin's sister, is a great photographer and took many pictures of him... which is a great thing especially since I kind of forgot to take them too! We did get a couple so here is the cute little guy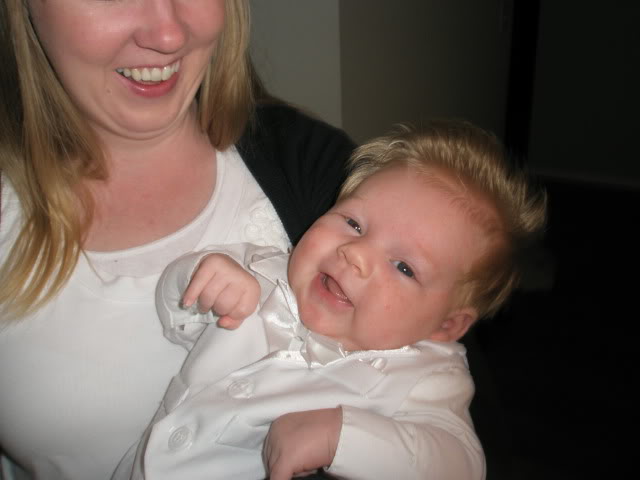 smiles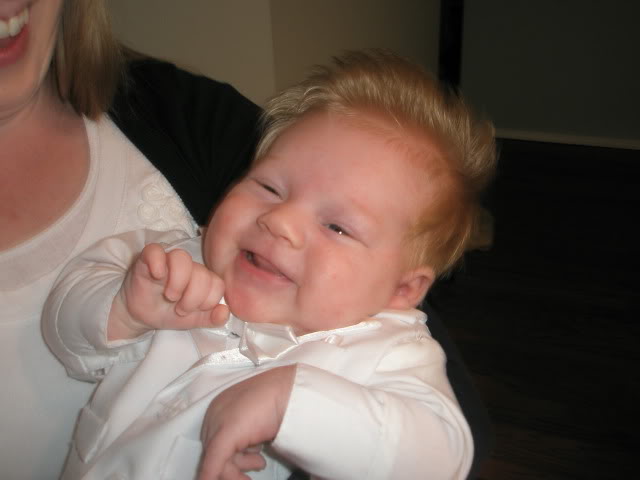 This is one of my all time favorite photos of him! Cute Cheeks!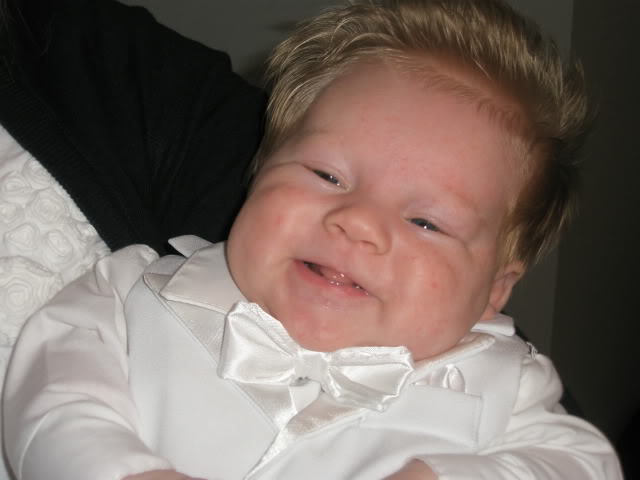 He looks a little different with his hair gelled down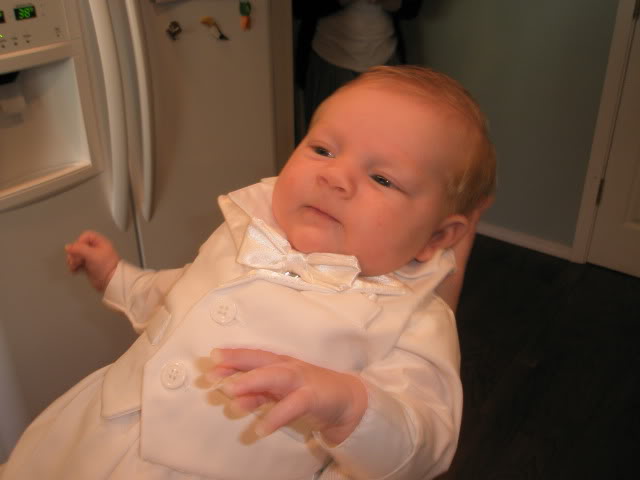 Cute little guy
Lets take a little vote here. I put Dallin's hair gel in his hair and as you can see it was quite stuck to his head. Guess how long it stayed that way... really guess