Bathroom redo
As I mentioned before we have started updating our bathroom. It definitely needed some help. It is the bathroom off our bedroom and it had a full sized shower. It all began when we both decided that we would prefer a tub and the tiling desperately needed to be redone. You could literally pick up a few of the tiles on the floor. Here are a few pictures of it before.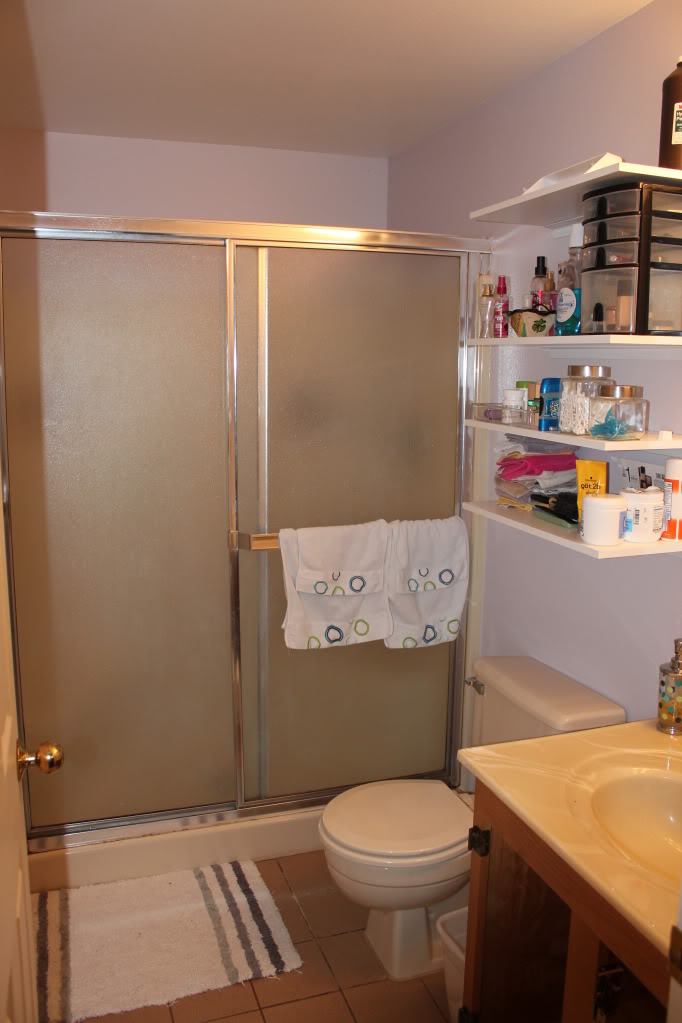 Don't you love the shelves! ugh, I have hated them ever since we first saw the house. Even when you organize it they still look terrible, plus they were obviously off center, (like 6 inches) that drove me nuts too.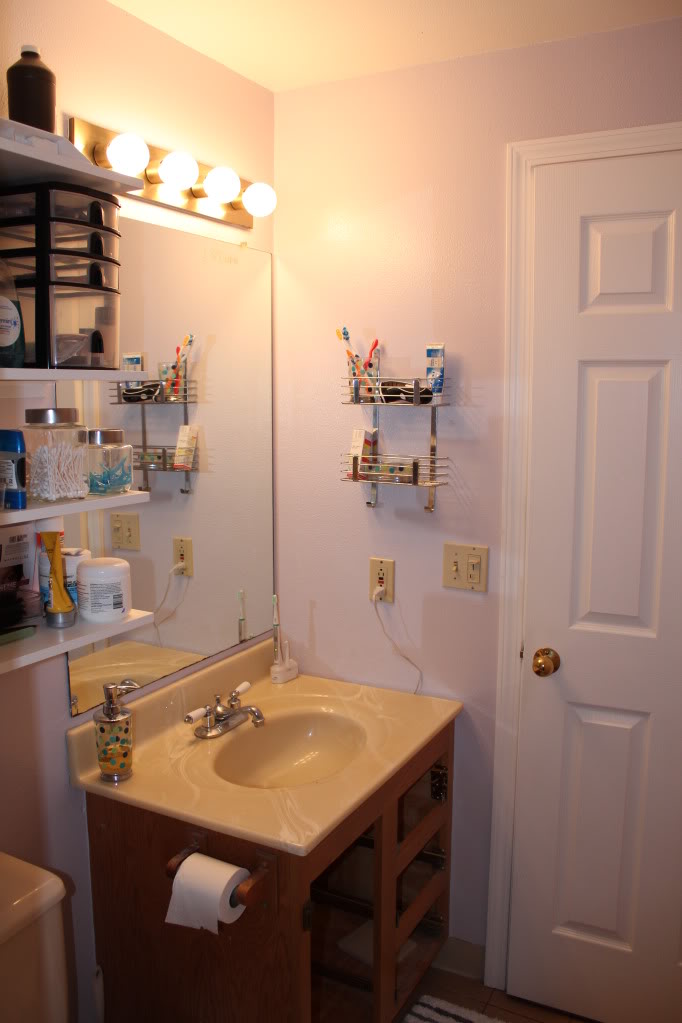 The almond color of everything was bad too, I think a bathroom should be white. It just feels more clean to me I guess.
Here is Dallin getting started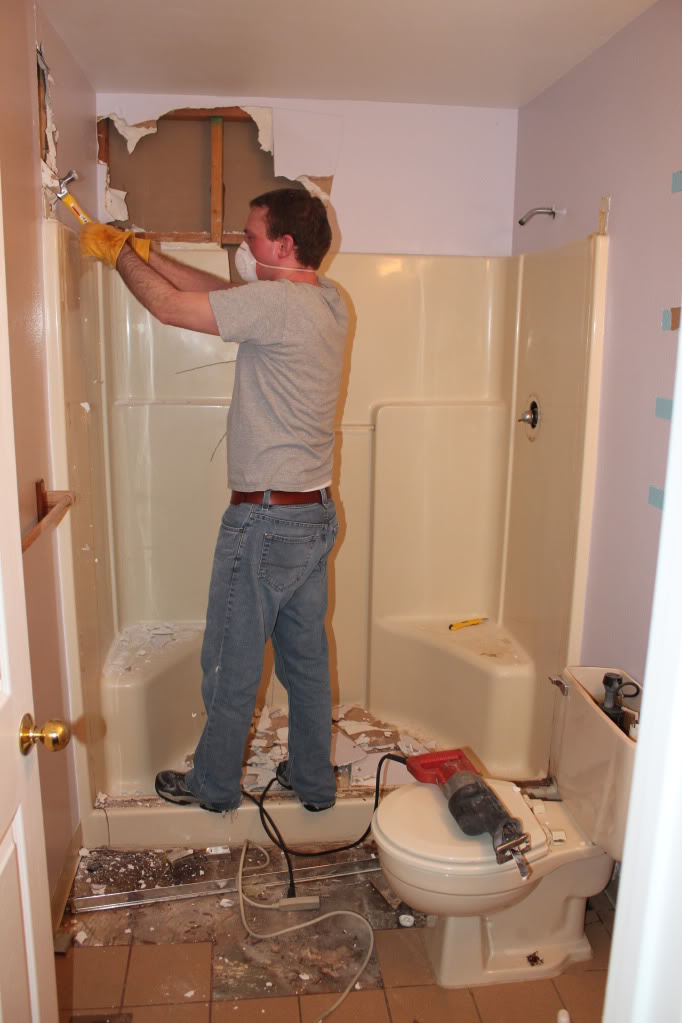 We are making progress and it should be finished in a couple weeks. We are in the middle of tiling the surround, and about to tile the floor. I bet you can't wait to see what it will look like huh, yeah I can't too.