Shorts
Last week it finally got warm enough to put shorts on Benton. He looked so cute!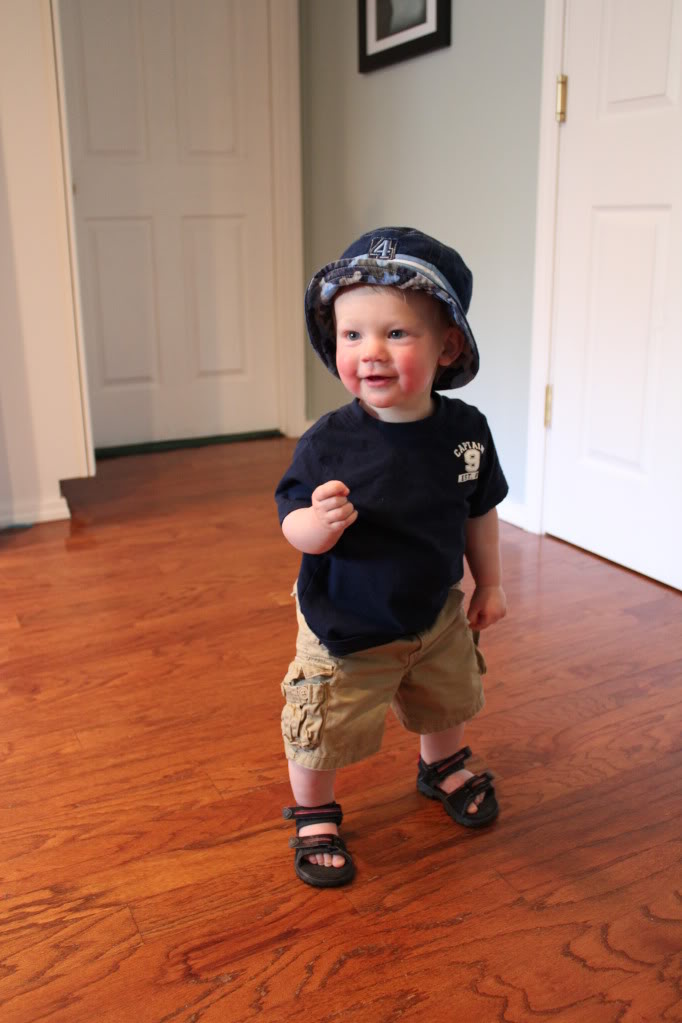 He likes hats lately, mostly so he can take them off and play with them.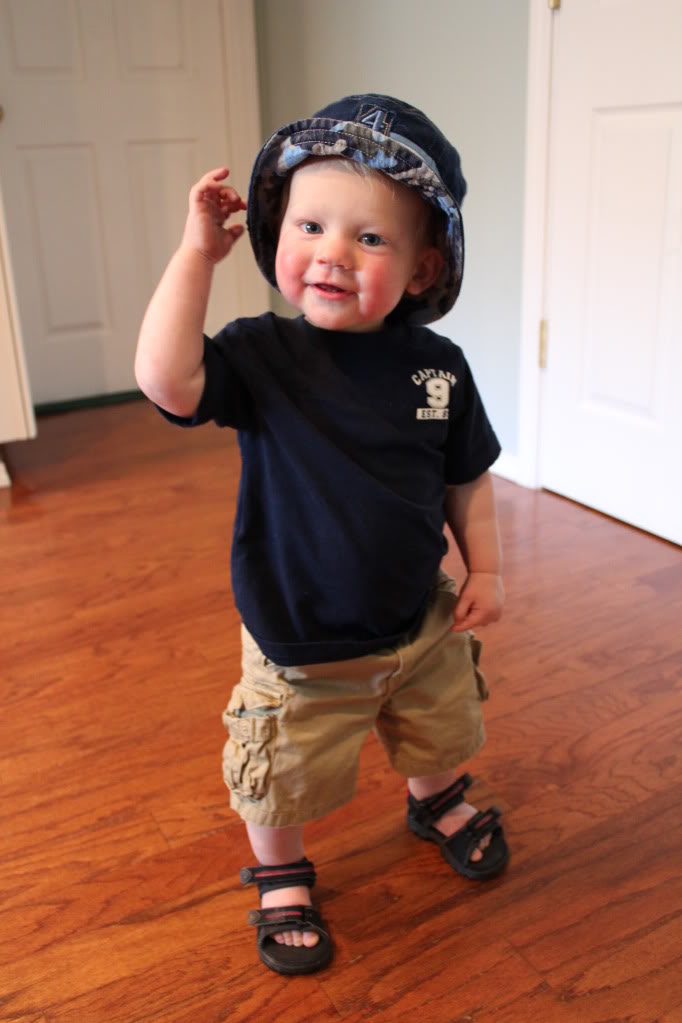 See what I mean?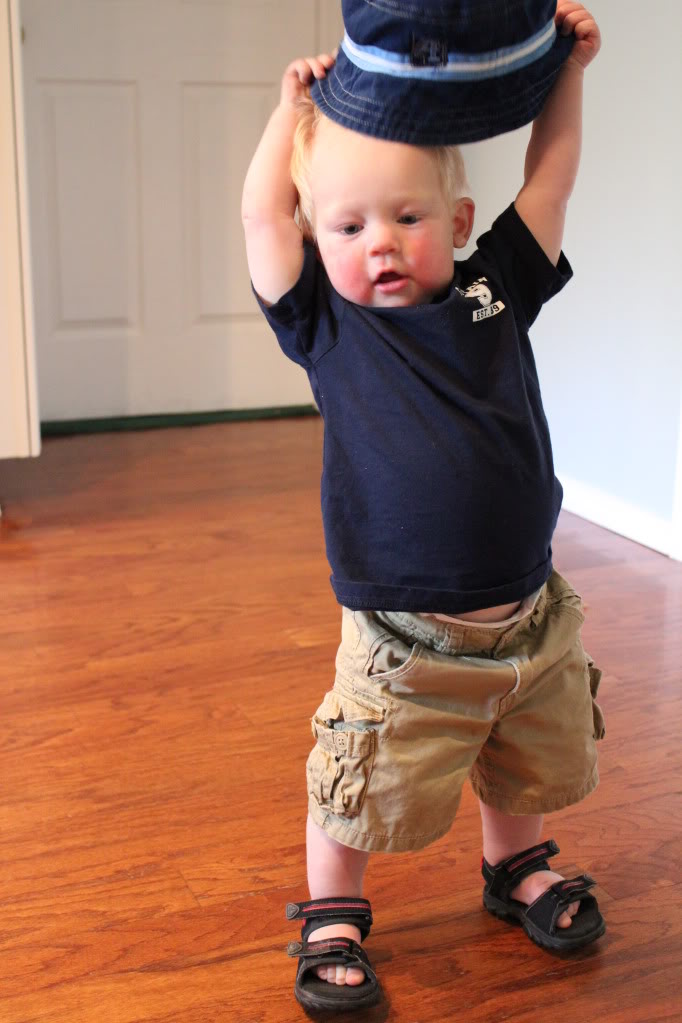 Here he is wearing the first pair of shorts this summer. And within two minutes of going outside he already had his first two scraped up knees of the summer. Poor guy.