3 Months
This sweet little guy is 3 months old already. Sometimes it still is strange to me to say that I have kids, or that the word children applies to us but I also feel like I have forgotten what it was like to just have one. Life is really busy with these two little ones, and great too.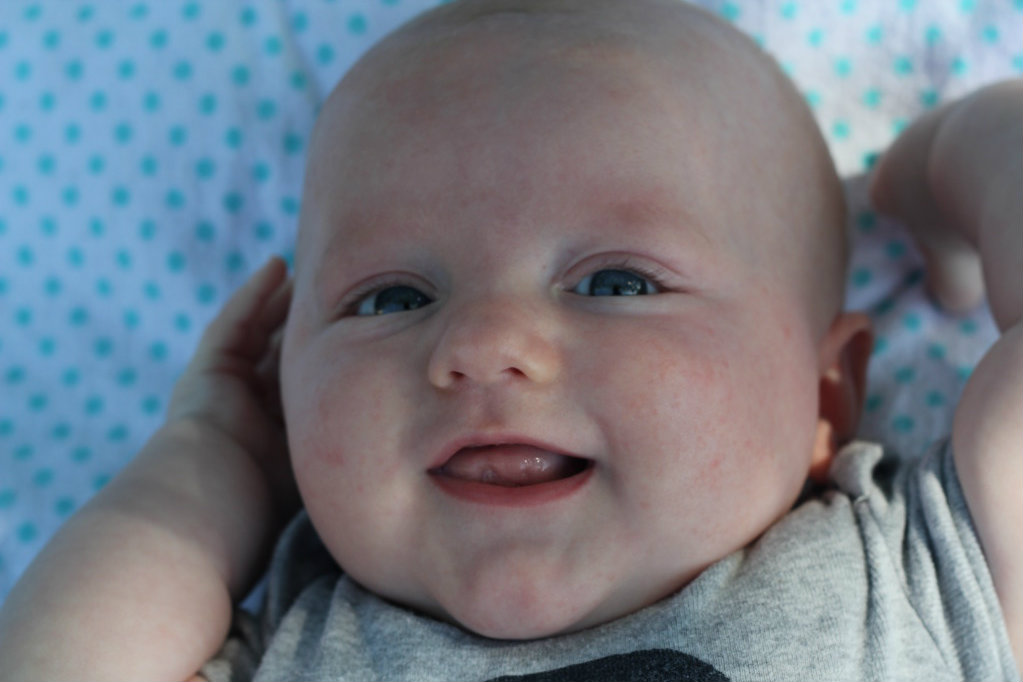 Right now Emmett is developing his daytime nap schedule, I think he almost has it down. He takes a 45 minute nap about an hour after he wakes up, then another nap around 11 or 12 for about 4 hours. His last nap is usually around 5 and he goes down for the night around 8. I wish it was the same everyday, like it was with Benton, but with running errands and other things that come up we do the best we can. He sleeps great at night, most nights I only have get up once or twice. He seems to be ready to sleep longer but he often has a burp or something that wakes him up. We are working on fixing that.
I know it might seem funny to some of you for me to blog about this type of stuff. It really might not be that interesting to you, but I really like it. I look back at what Benton was doing at this same age and it helps me know what to expect for Emmett. Also I print my blog into a book so it becomes out little family journal. So if you don't really want to know how much Emmett is sleeping you can just skip this and look at his cute pictures instead.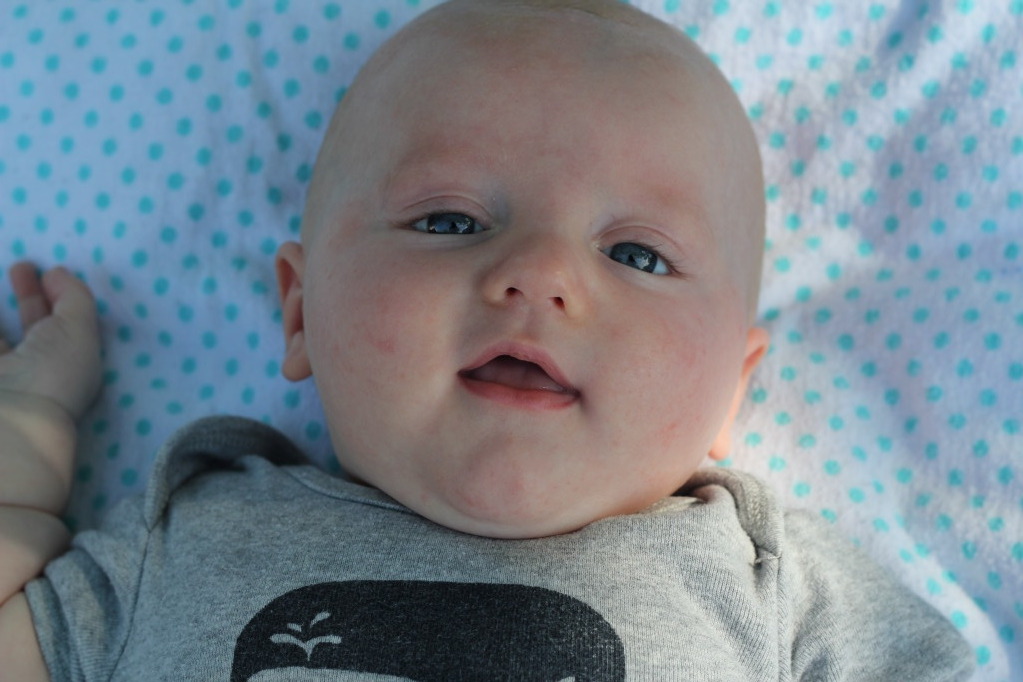 Emmett wakes up very happy in the morning. I often find him just talking to himself and he usually greets me with a nice big smile. That is a great way to start off the day! (Even though it is bright and early at 6:30)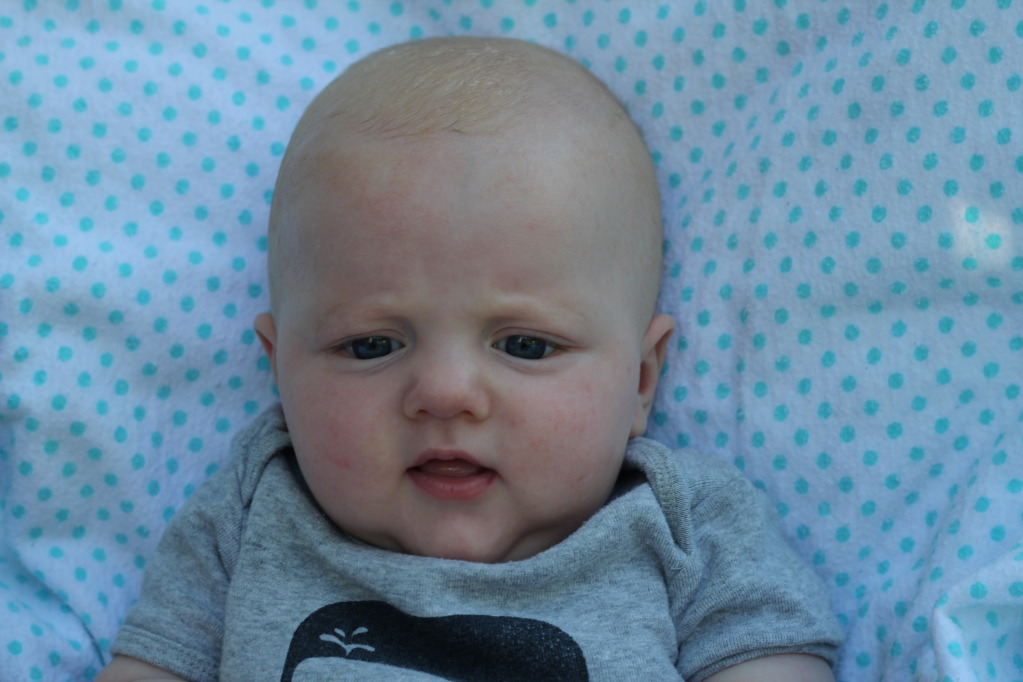 He loves to snuggle with a blanket. When he has one on his lap he grabs it with both hands and pulls it up near his face. He likes just playing with it. The other night we were out of the house when he wanted to fall asleep. I set him in his car seat and rocked it for a minute. He almost fell asleep but it seemed like he needed something. So I put a little blanket on him (it was warm so he didn't need one) and he was right out! This kid likes his blankets.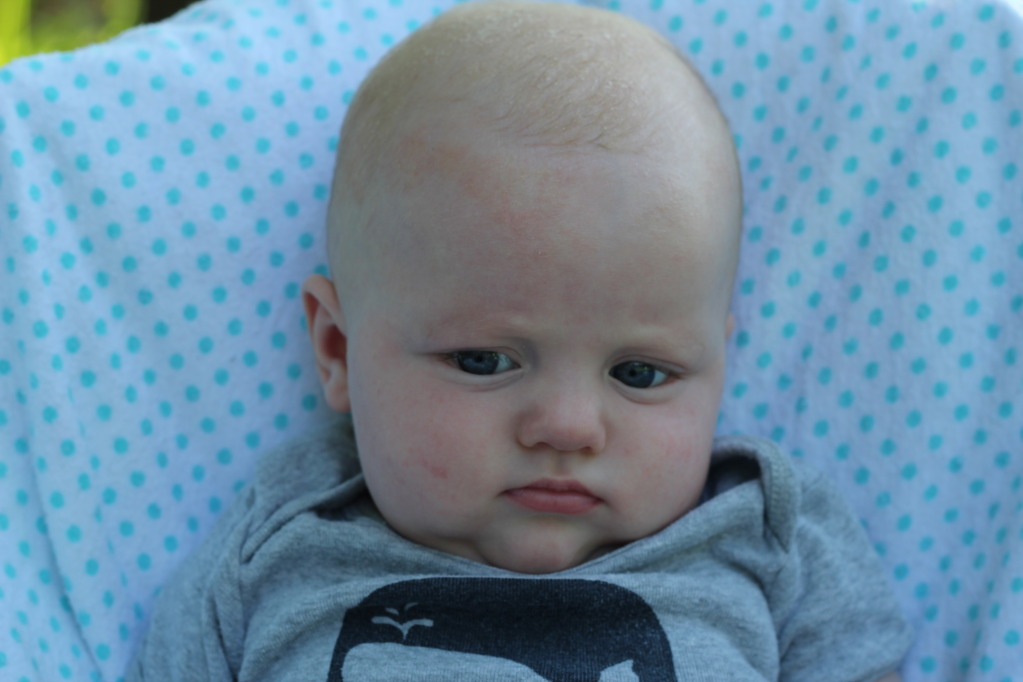 Emmett is a pretty relaxed baby. He will lay on the floor and play by himself for 30 minutes or more while I am making dinner. He also loves the swing and is starting out in the exersaucer.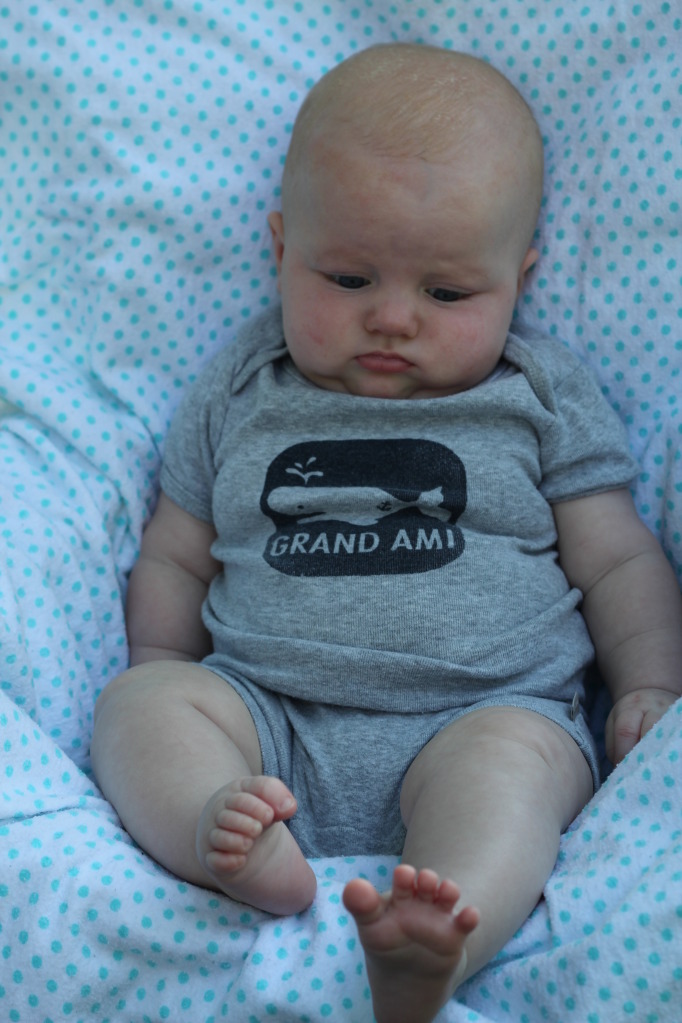 Check out those cute pudgy legs! I love them. You can also see him playing with/eating his hands. He does that a lot.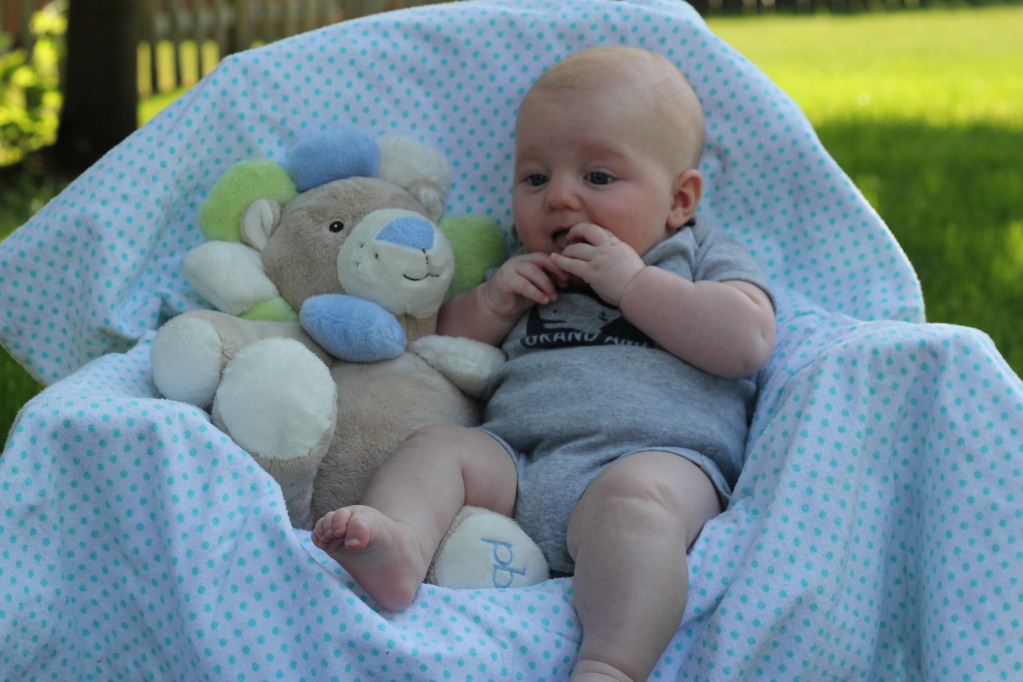 I really tried hard to narrow down how many pictures I was going to post, but they all ended up being so cute that this was as far as I got. We love our little Emmett boy.