First day at the Beach
Yesterday we headed down to the beach with some friends for an awesome day of playing. It was pretty nice considering it is still early May, a bit windy but just warm enough to play for a while. There were 7 kids there, all boys, and they sure loved the sand! We all brought shovels, buckets, and trucks. The spent a few hours hauling that sand around.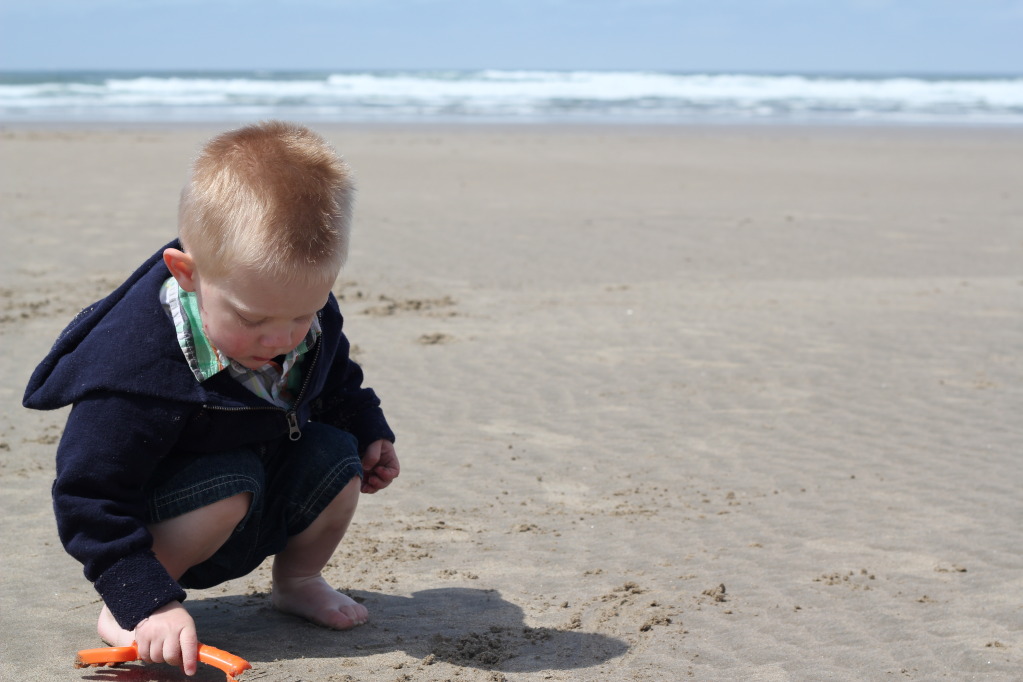 Emmett spent most of the time in this shade tent. Another one of the moms brought it and kindly let us use it. It was so windy that Emmett had a hard time being outside. So his first trip to the beach was spent in a tent. Hopefully next time it will be a little calmer weather.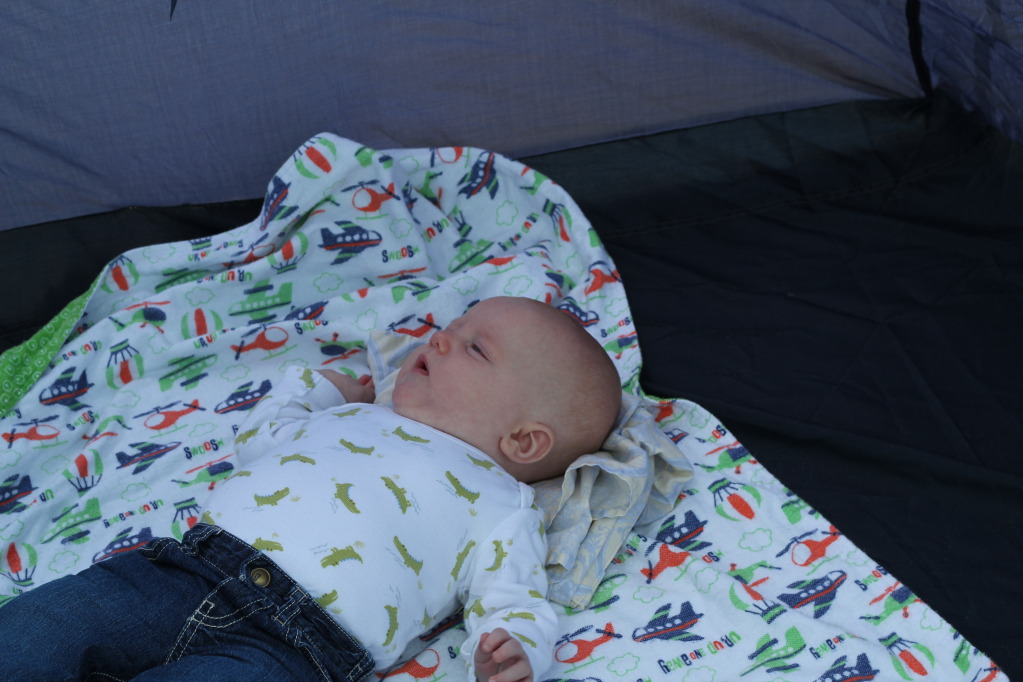 After an hour or two of playing in the sand Benton discovered the birds...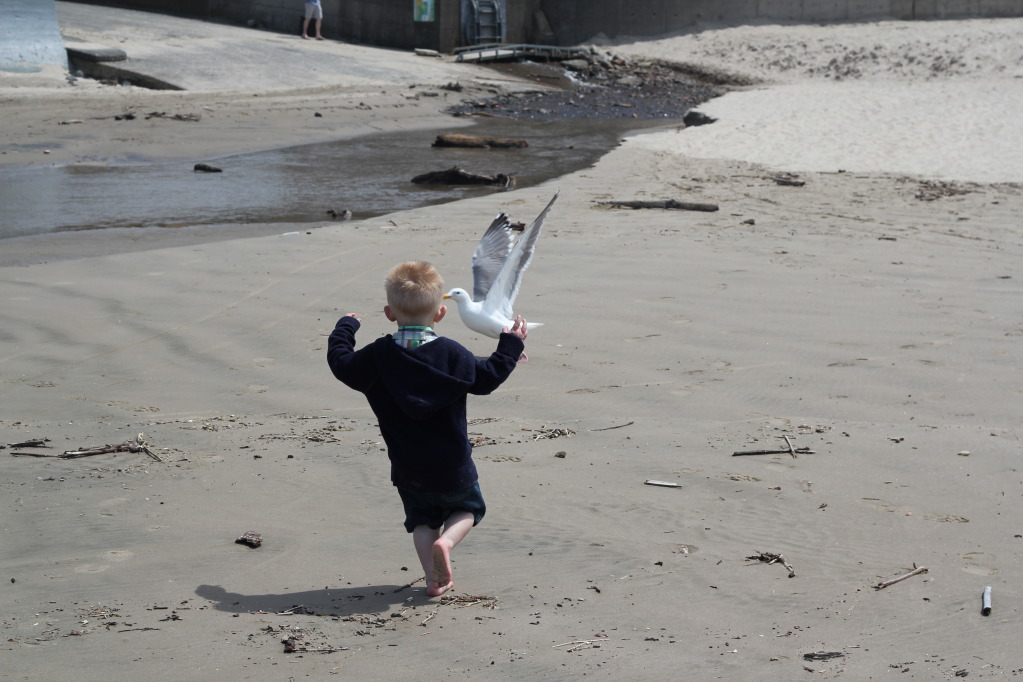 And chased them all over! I swear he spent 10 minutes running after them in every direction. That was until they lead him down to the ocean. Then he discovered the massive amount of water. He darted towards it and would not stop! I finally caught up to him and showed him the little stream of water that lead out to the ocean that he could play in. The other kids were there too and had fun getting soaked.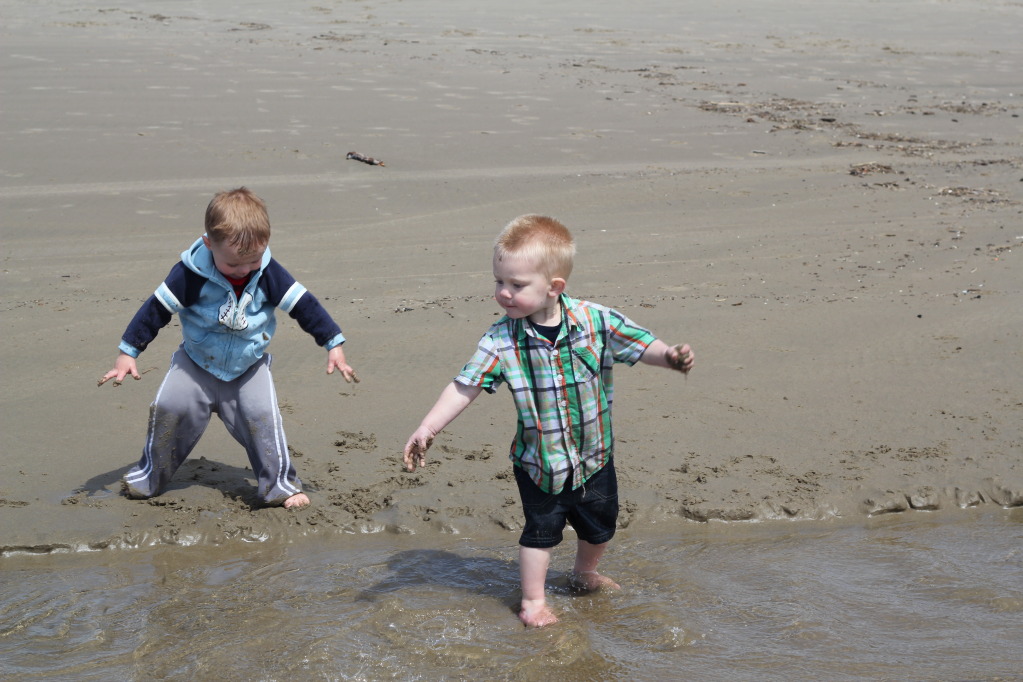 He had so much fun playing with the other kids, I wish I took more pictures of all of them playing. I like how both he and Colt are doing the same thing in this picture, that is throwing sand of course. They are pretty cute little buddies! Thanks for the fun day at the beach! Let's do it again soon.