Grand Floral Parade
This morning we packed up the kids and headed downtown for the Grand Floral Parade. We thought that Benton was old enough to enjoy it this year, and boy were we right! He loved it, and honestly so did we. The parade was lead by a police car which got Benton instantly interested. He loves police cars. The floats were amazing. For those not familiar with the parade, the floats are completely covered in flowers (in fact everything on the float must be natural-seeds, greenery, ect). The website says that there are enough flowers used in the parade to send a dozen roses to someone everyday for 30 years, now that's a lot of roses!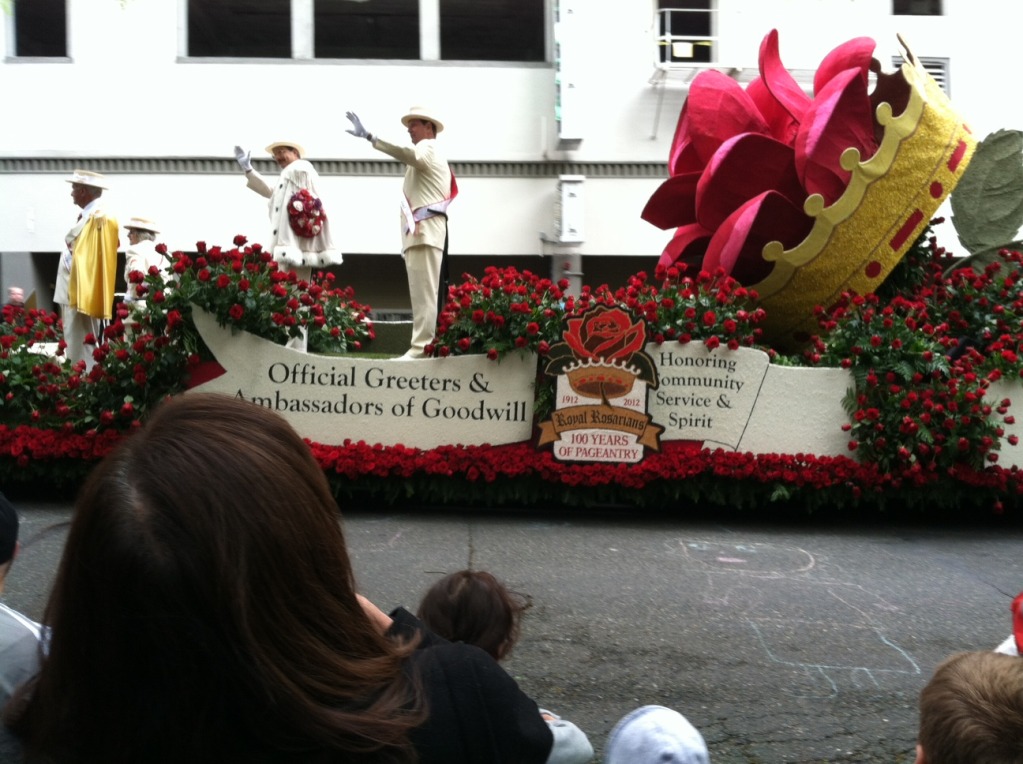 Benton had this expression on his face the whole time. He was mesmerized.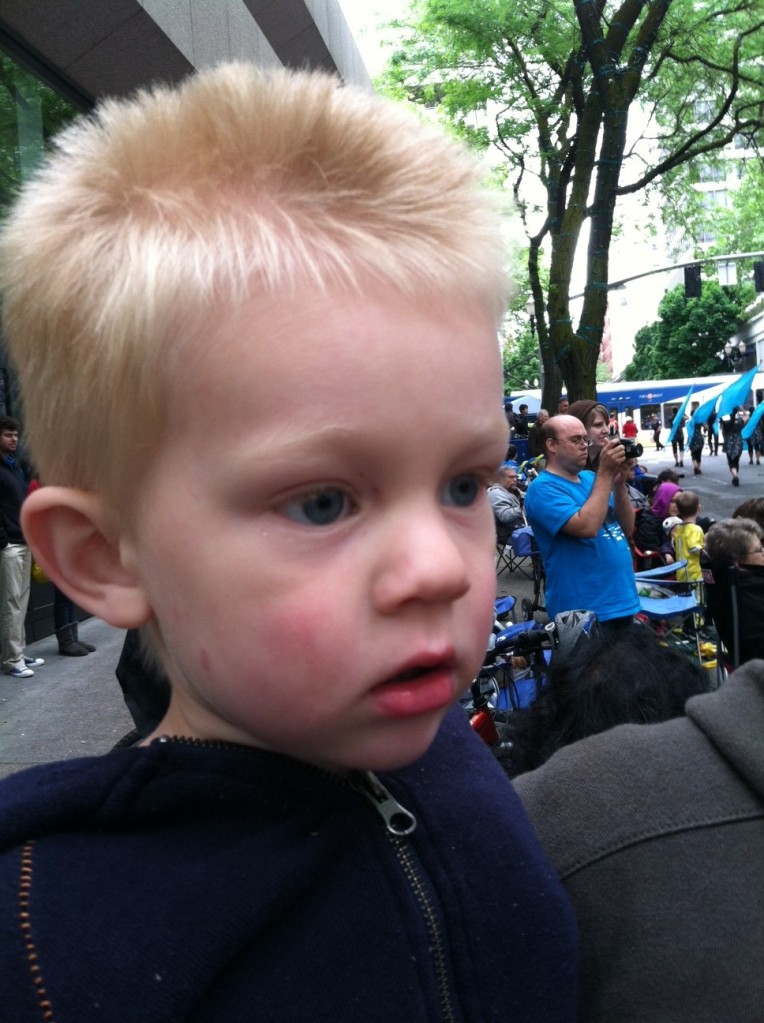 Benton's favorite parts of the parade were the police car at the beginning, the drums in the marching bands, and most importantly the max train that went past every 10 minutes down the street. Emmett did so great! He was happy as can be in the stroller and even fell asleep! It takes one really good baby to fall asleep by himself as a marching band is going by.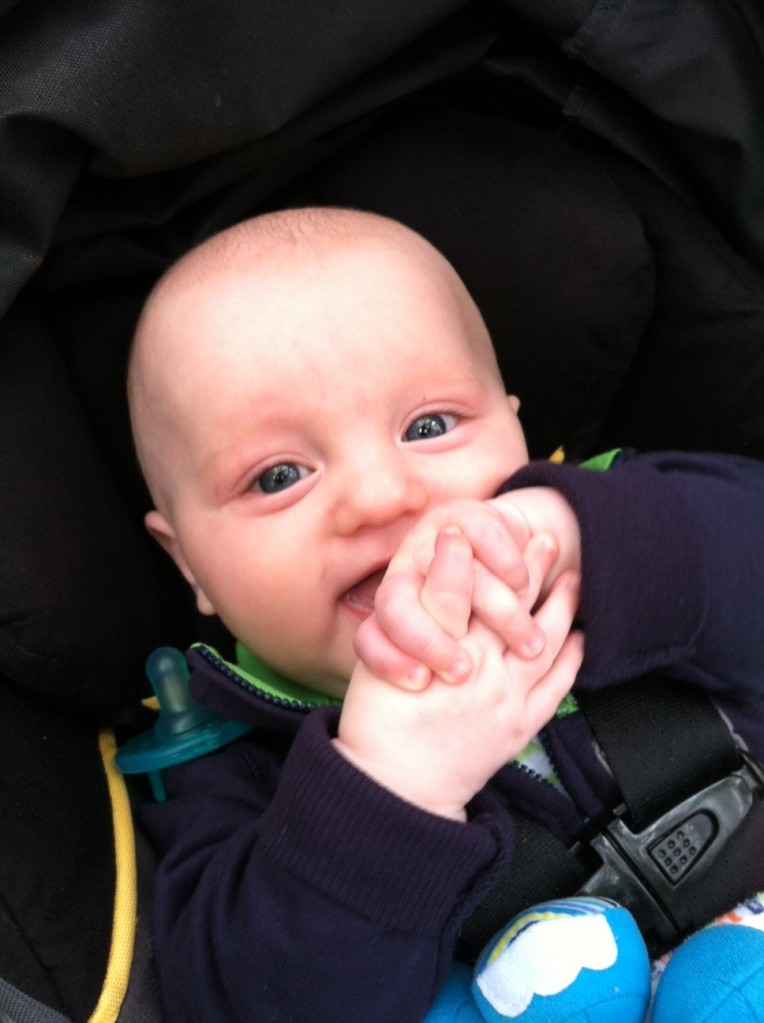 Earlier this week we drove down to OMSI to watch the transit of Venus. Members of the Rose City Astronomers Club brought their telescopes down and stood proudly by them as they shared them with the crowd. We also bought sun viewing glasses to check it out without a telescope. It was pretty cool to see. That little dot is Venus crossing over the sun.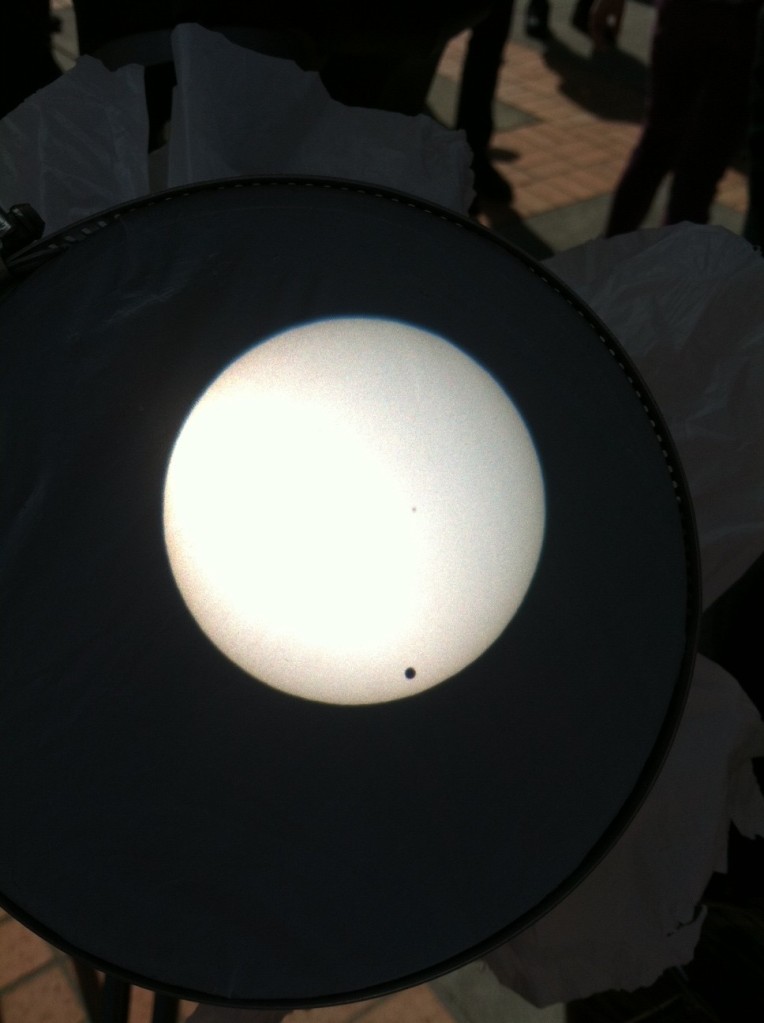 Lastly I wanted to share this photo of Benton. He loves to read books any time of day but especially at night before bed. Tonight about 20 minutes after we put Benton to bed I heard him start to cry. I went in and found that he had piled up all his library books on his bed and couldn't lay down anymore. I helped him stack them up on the edge of the bed so he could lay down. As he did he grabbed them and hugged them. After he feel asleep I sneaked in and took this picture of him sleeping with his books by his side. There are about 10 books there though you can only see one. Cute little guy.