Leaves are falling all around
It is has been so beautiful outside lately. Well the colors have been beautiful, not necessarily the weather. So when we got a break from the rain today, and even a little bit of sunshine, we took full advantage of being outside. And since we might not have another chance to get pictures with the lovely leaves, we got some today.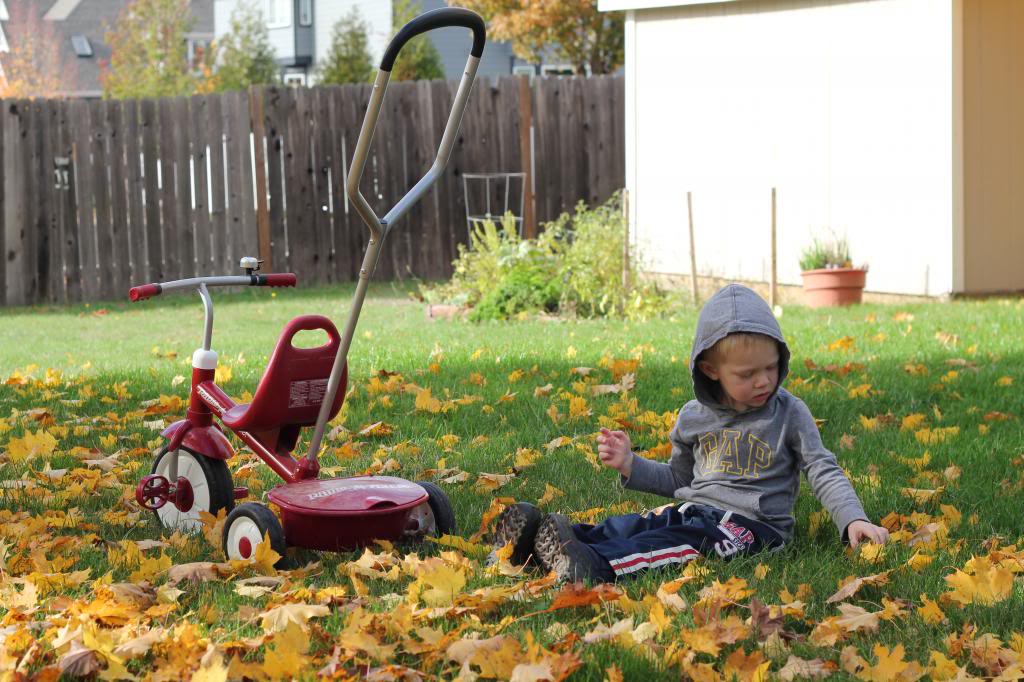 Benton loved playing in the leaves and throwing them up into the air.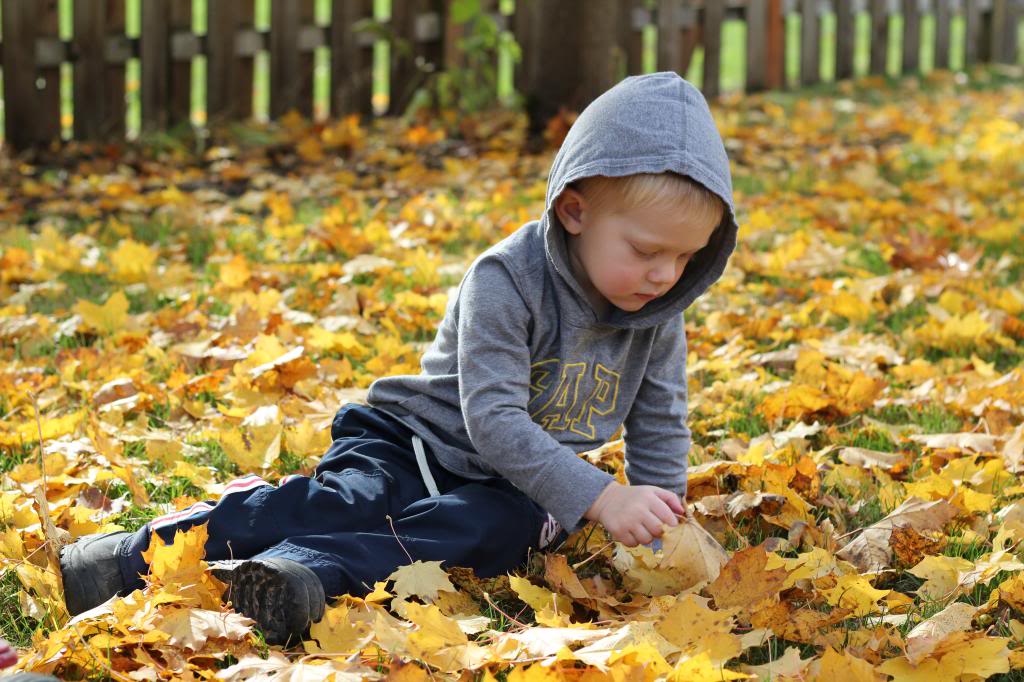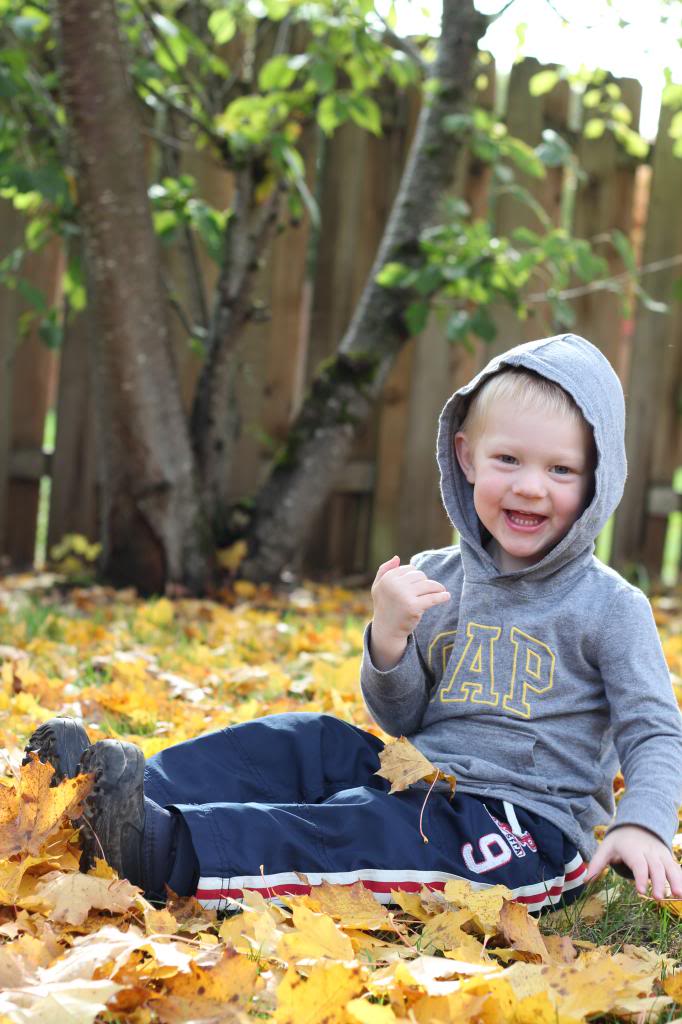 You don't get this kind of smile by telling him to say cheese.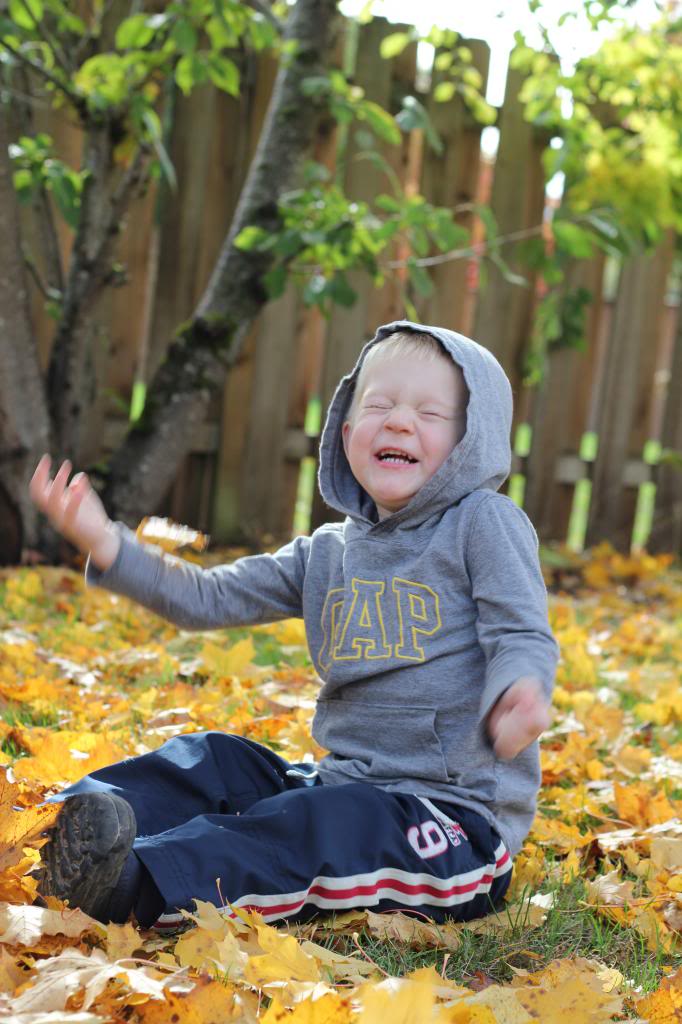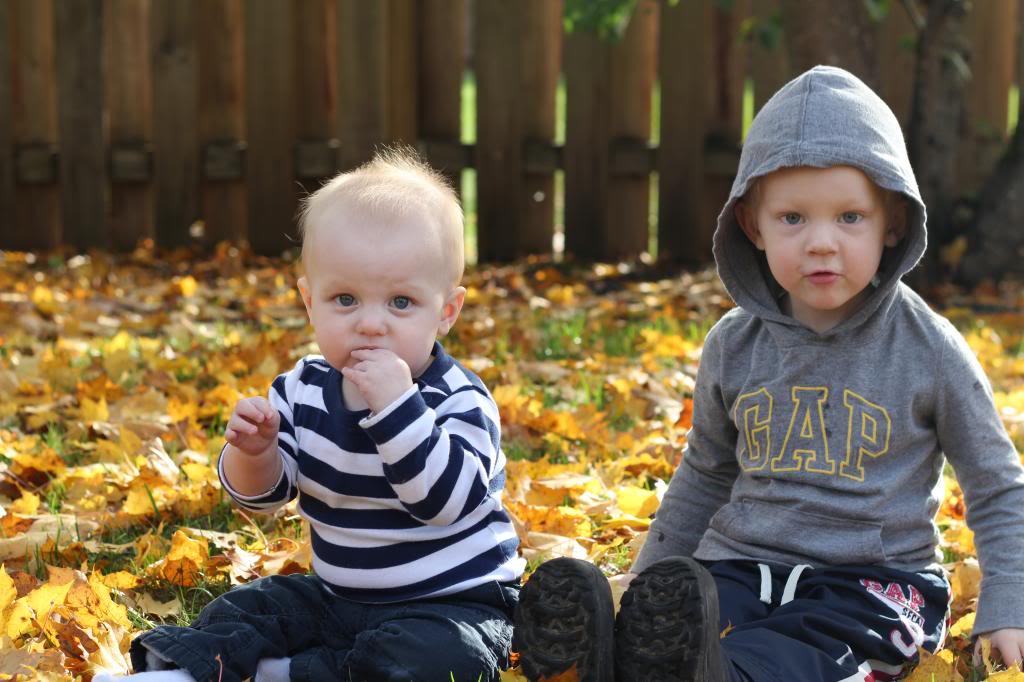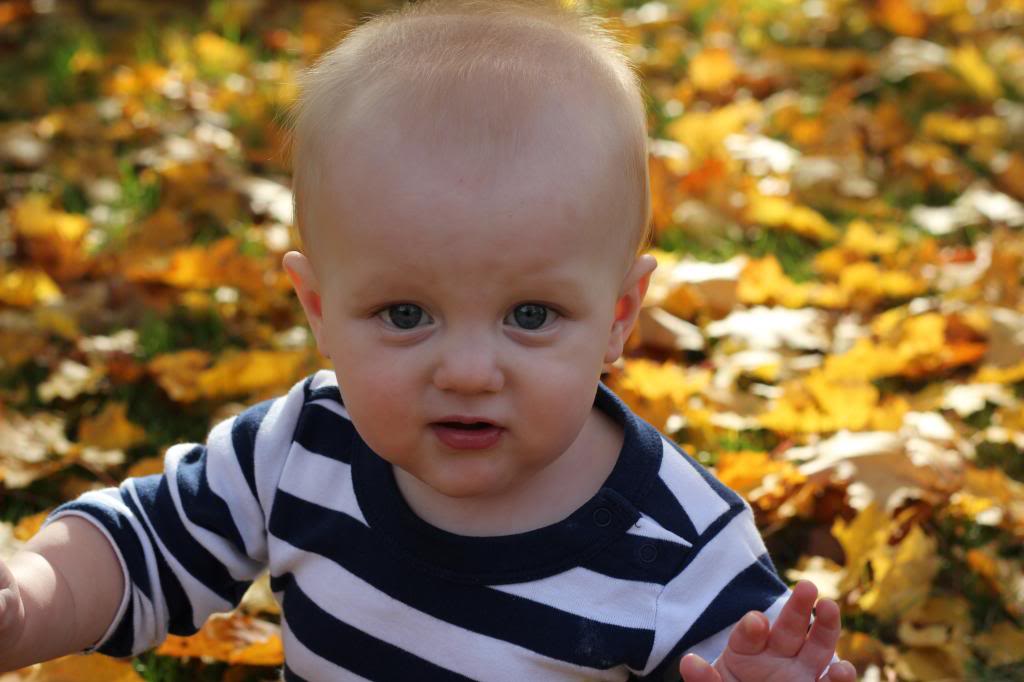 One of Emmett's favorite things are leaves. He. Loves. Them. He stares at trees when we are outside watching them sway in the wind. He grabs for the leaves if we put him up close. He was in heaven being surrounded by them within arms reach. He carefully examined some of them and of course taste tested them too.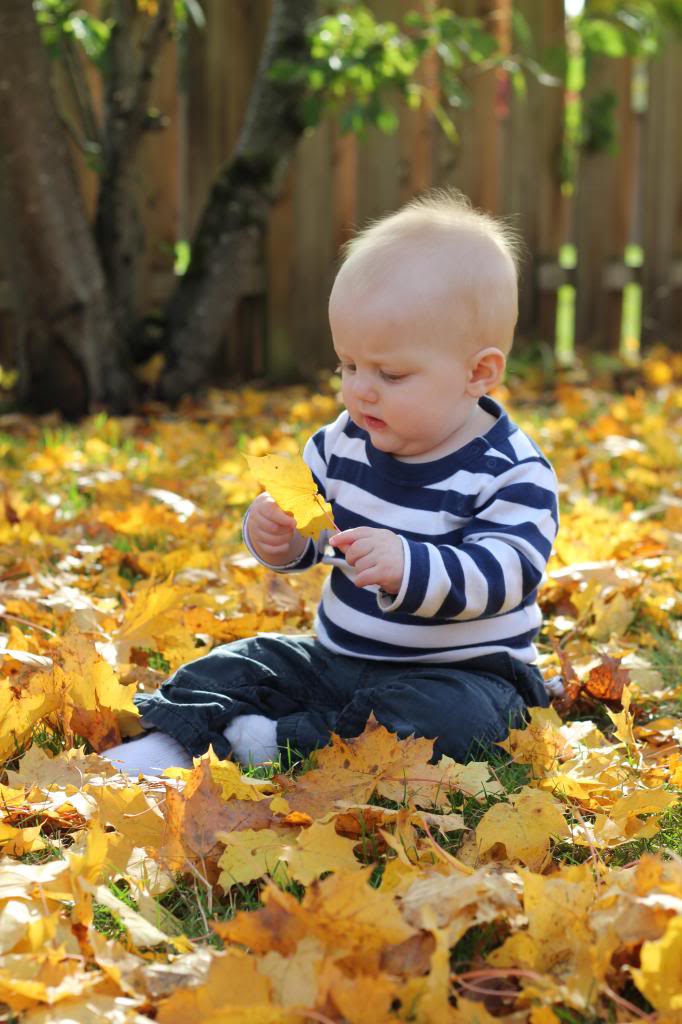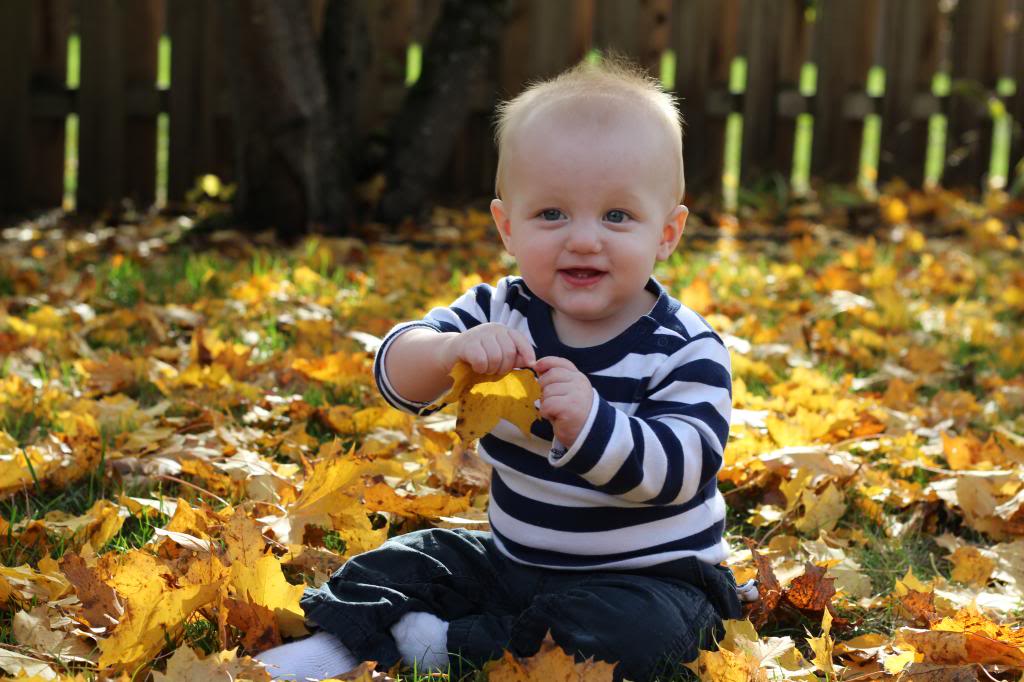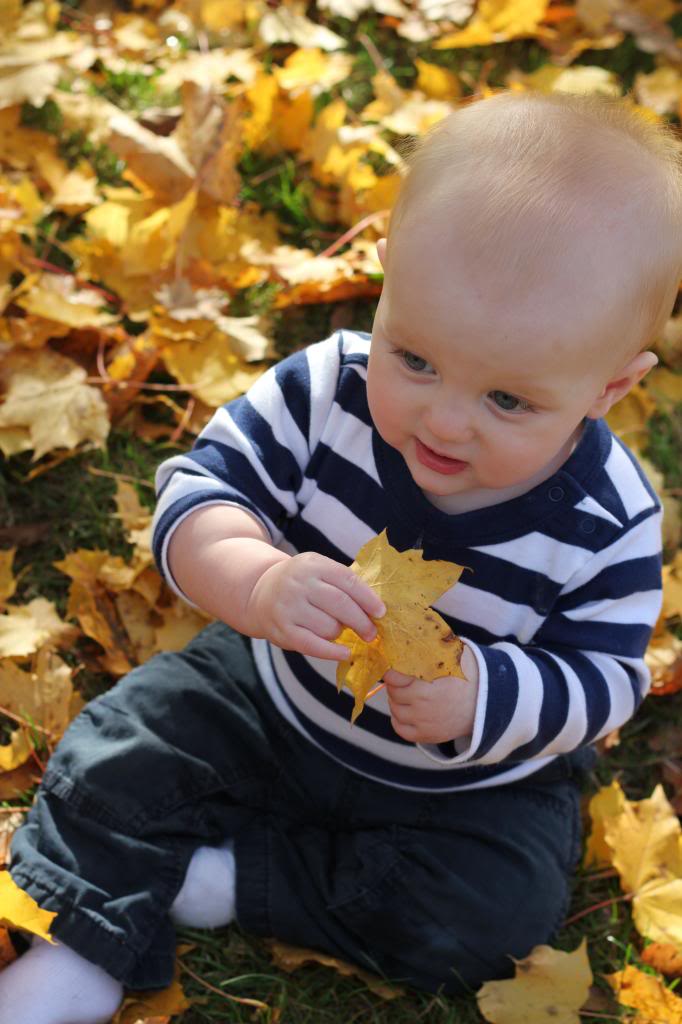 Happy Fall!