The Farm
Every October we head out to Kruger's Farm to pick out some pumpkins. This year it has been a little wetter so it was harder to get out there. Finally we had a clear afternoon and we took the opportunity to go. Knowing that it had rained for days I brought Benton's boots, and its a good thing I did because this is the first thing he did when we got there.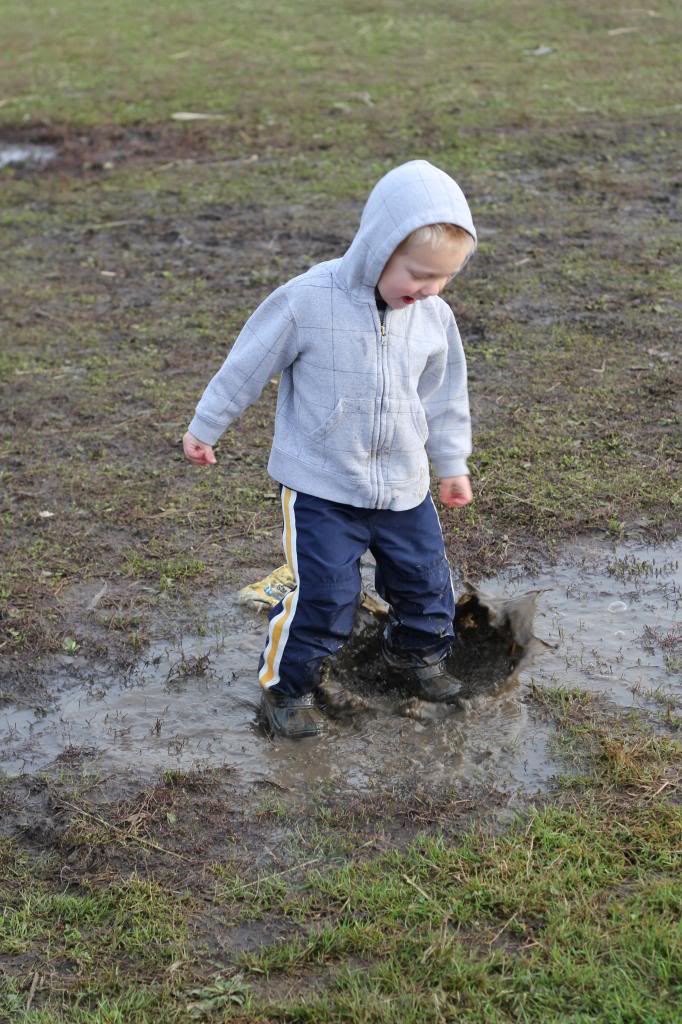 Can you tell he is loving it? He is all boy if you didn't notice.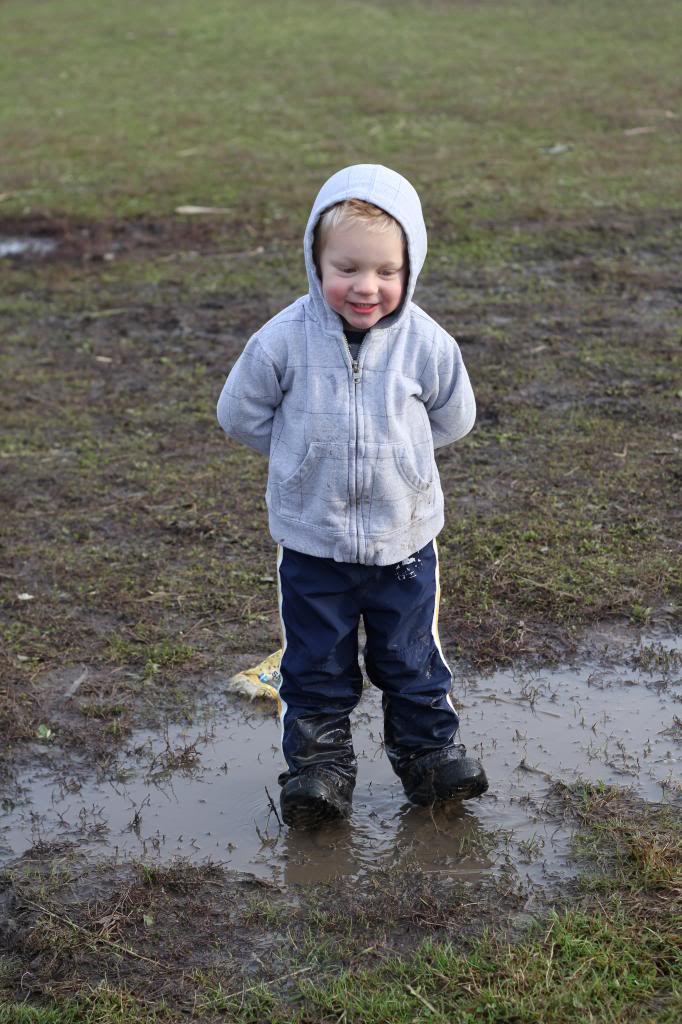 He can play in puddles for hours! If only it were a little warmer...
After the puddle fun we went on a tractor ride to get pumpkins. This is what Benton had been looking forward to since we mentioned it a few days ago. He was so excited I guess he forgot to smile.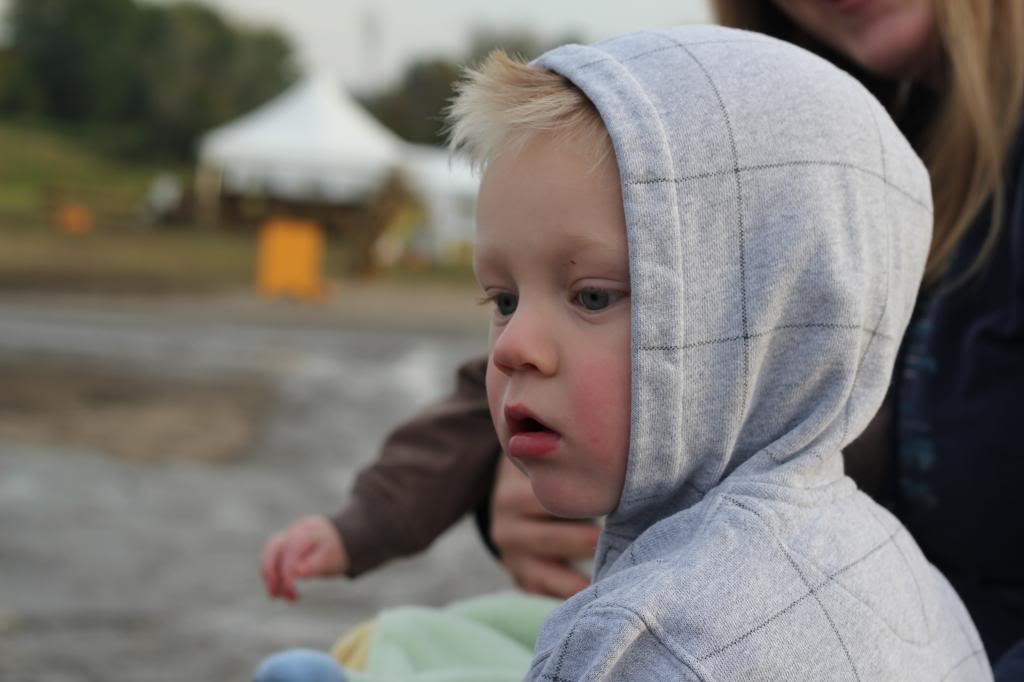 Emmett enjoys whatever we are doing. He is a great sport and tags along quietly and contently.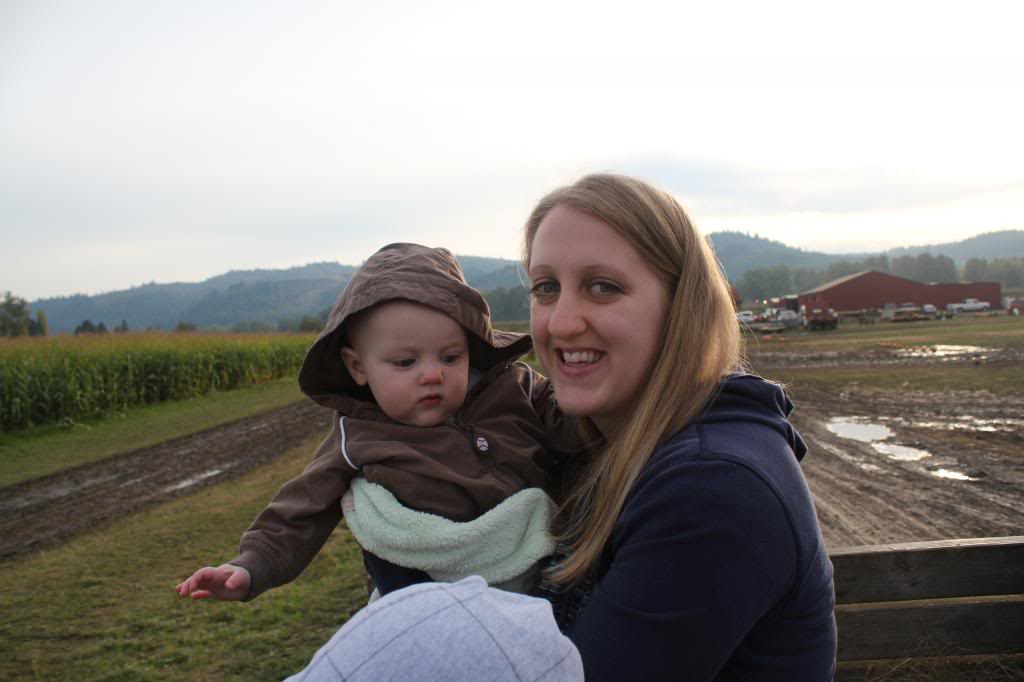 After pumpkin hunting the kiddos decided they needed a rest, or they really thought that pumpkins would make nice seats.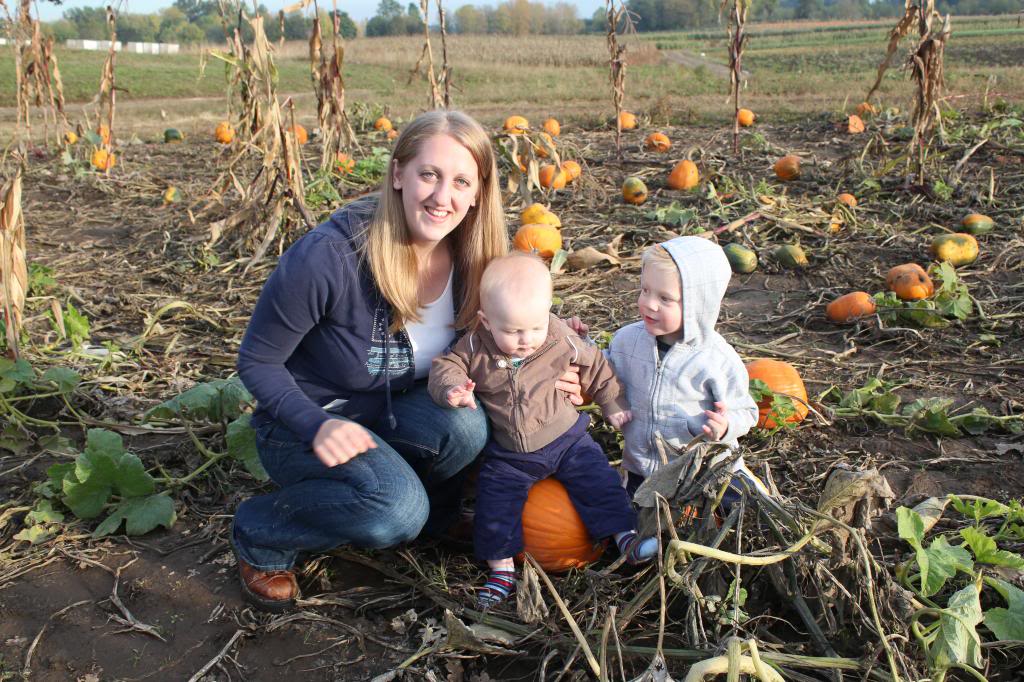 Two of my handsome guys.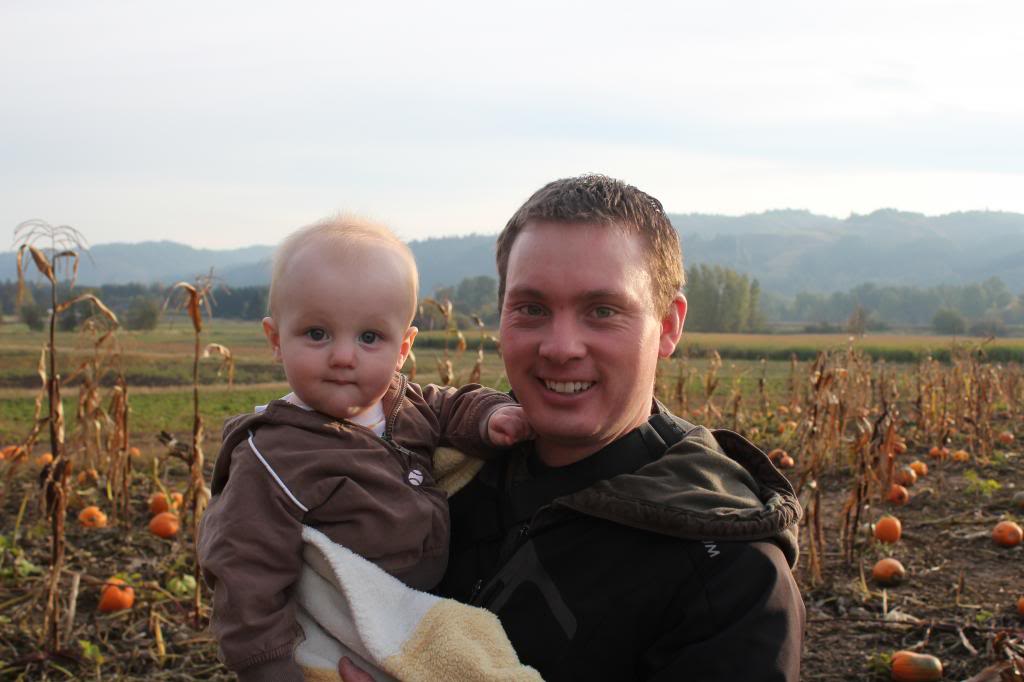 On the tractor ride back we could not keep Emmett away from the hay. He wanted to eat it, it was so funny! He wiggled and fought his way to the hay when we tried to hold him back.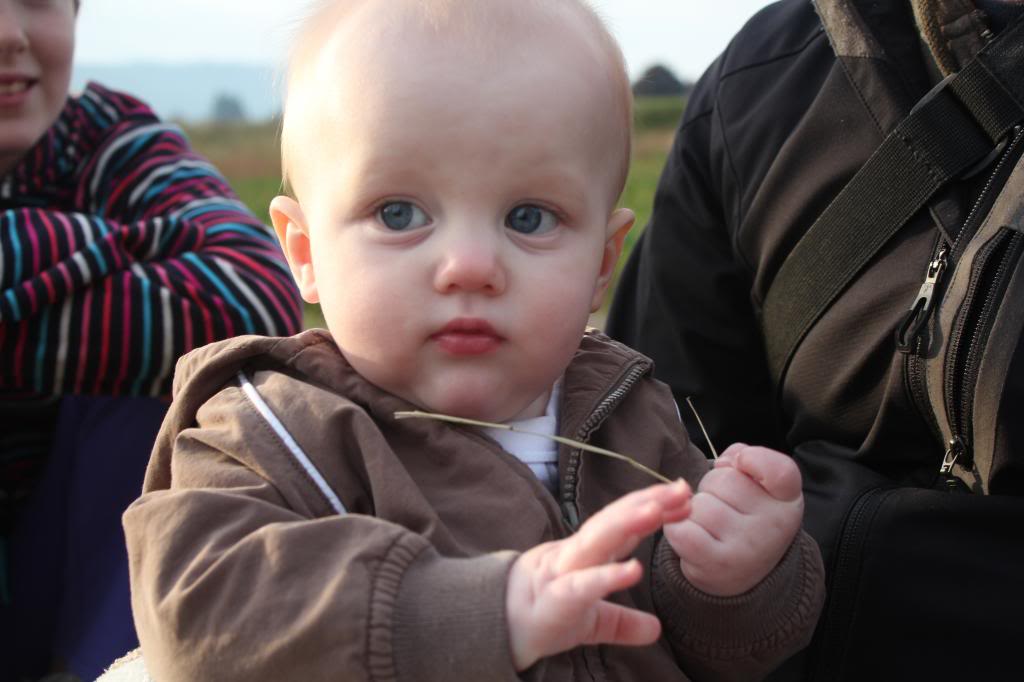 It was nice to get out and go to the farm, it was a little (or a lot) wetter than ever before but hey we live in Oregon so that happens. But it sure looks like this guy still had fun!