Pics at the Park
Last week a young woman from our ward was looking for child models for her photography class. Benton was happy to do it. We dressed him up and headed over to the park. It was a chilly morning, so he wasn't quite his happy super smiley self but he still did great. Wait, this reminds me of something... the last time someone else took pictures of him it was cold and he was emotionless. Well you take what you get. Sierra did a great job and made him laugh and smile. She is great with kids and Benton really likes her. Since I haven't been great at taking pictures of the kiddos I figured I should bring my camera and snap a few while she was. I mean he was dressed AND I actually did his hair. Why waste the opportunity? So here are a few of the better ones.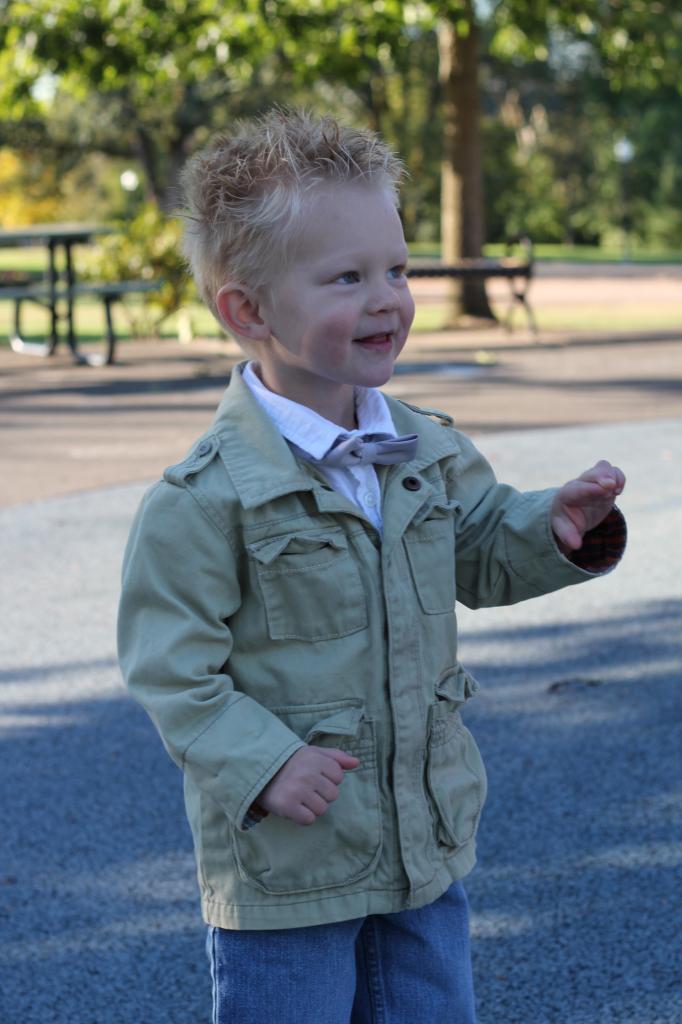 While Sierra was entertaining Benton I got a few of Emmett.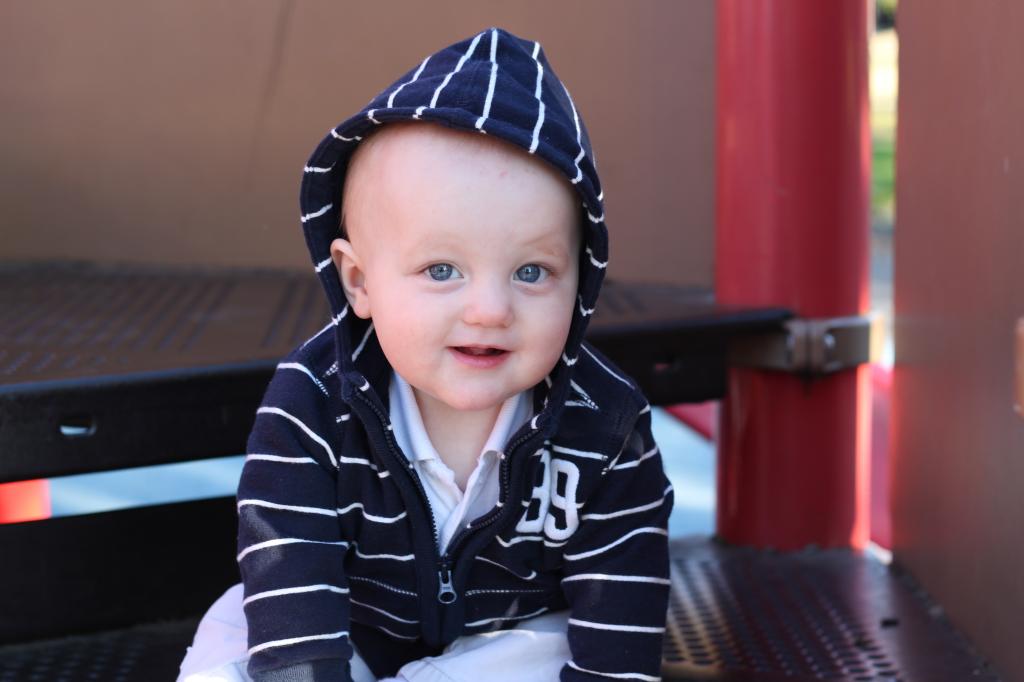 What a cutie!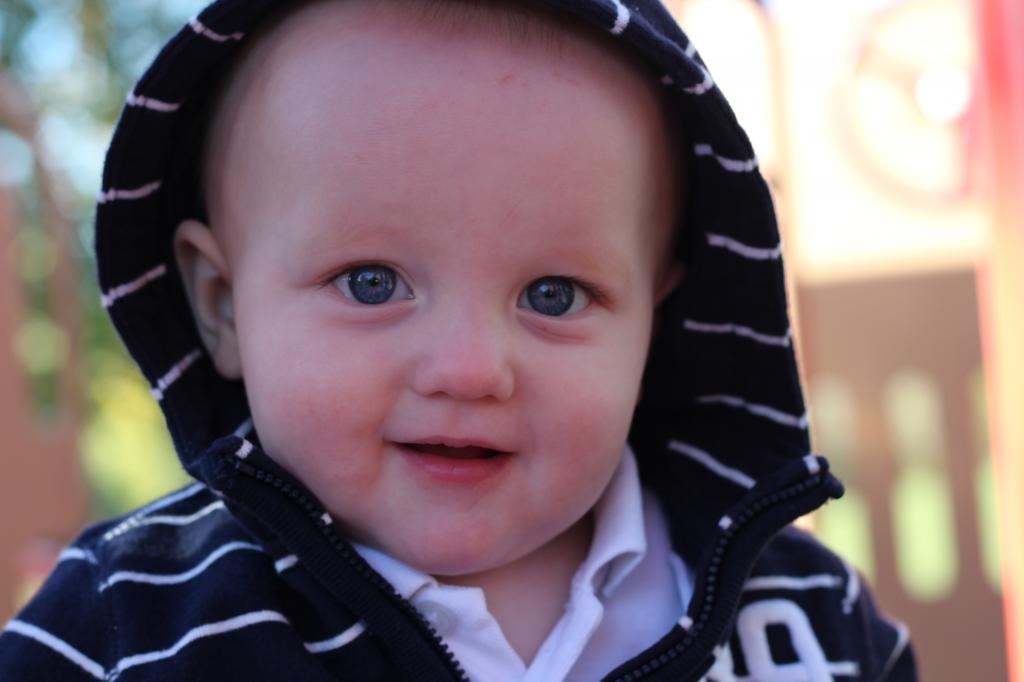 Benton did a great job cheesing it up. He had a lot of fun for sure!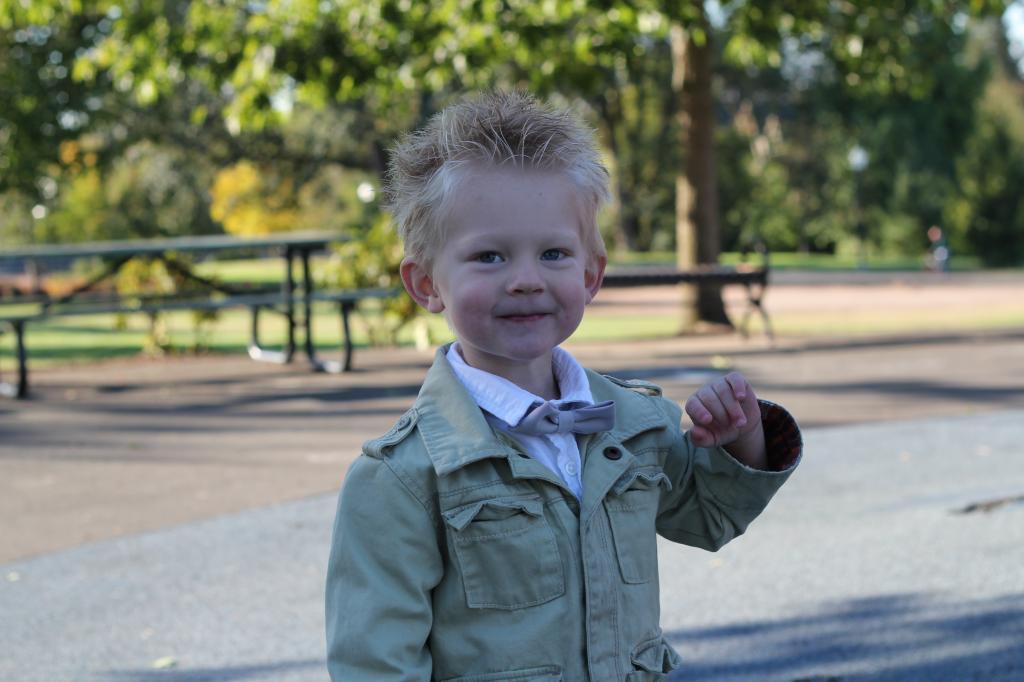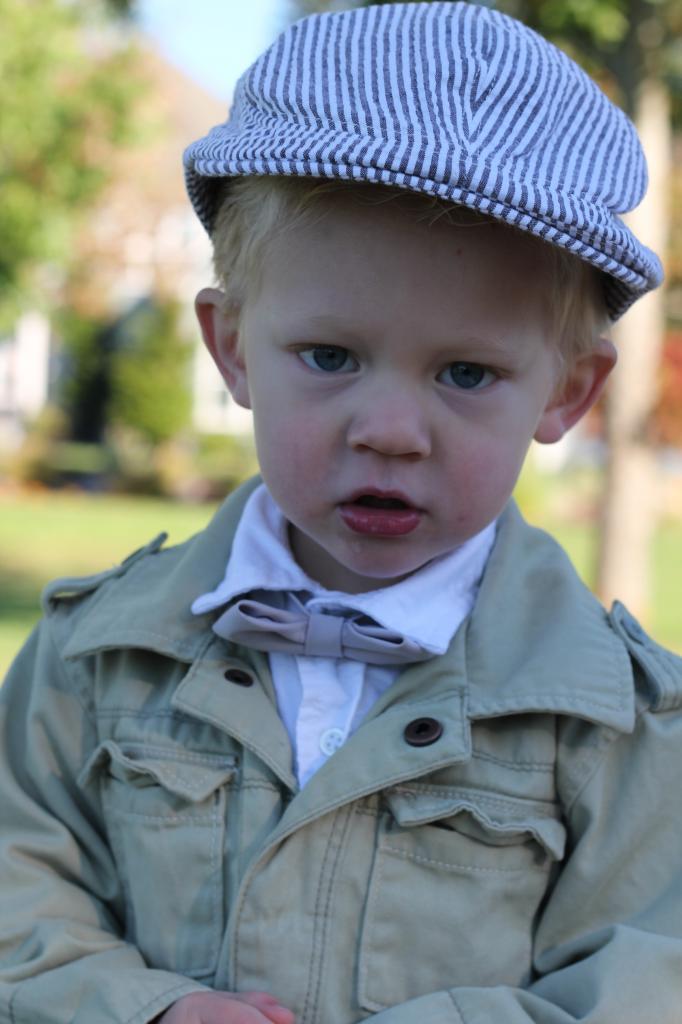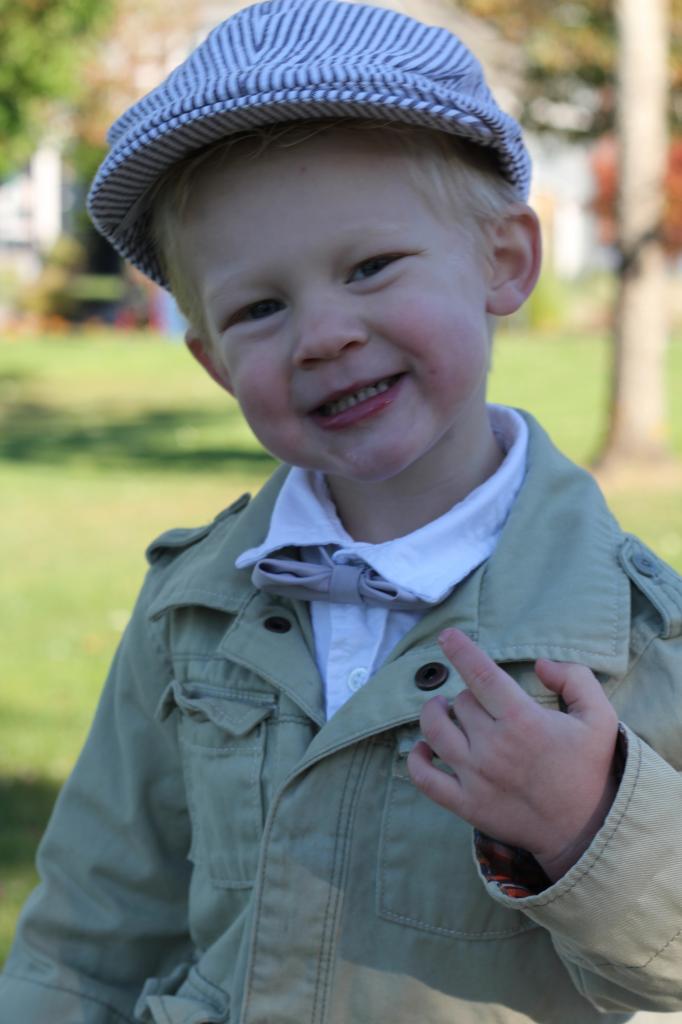 We tried for a minute to get both kids in a shot, but it just wasn't meant to be. Emmett, the one who is usually calm and collected, completely lost it. He was ready for his nap.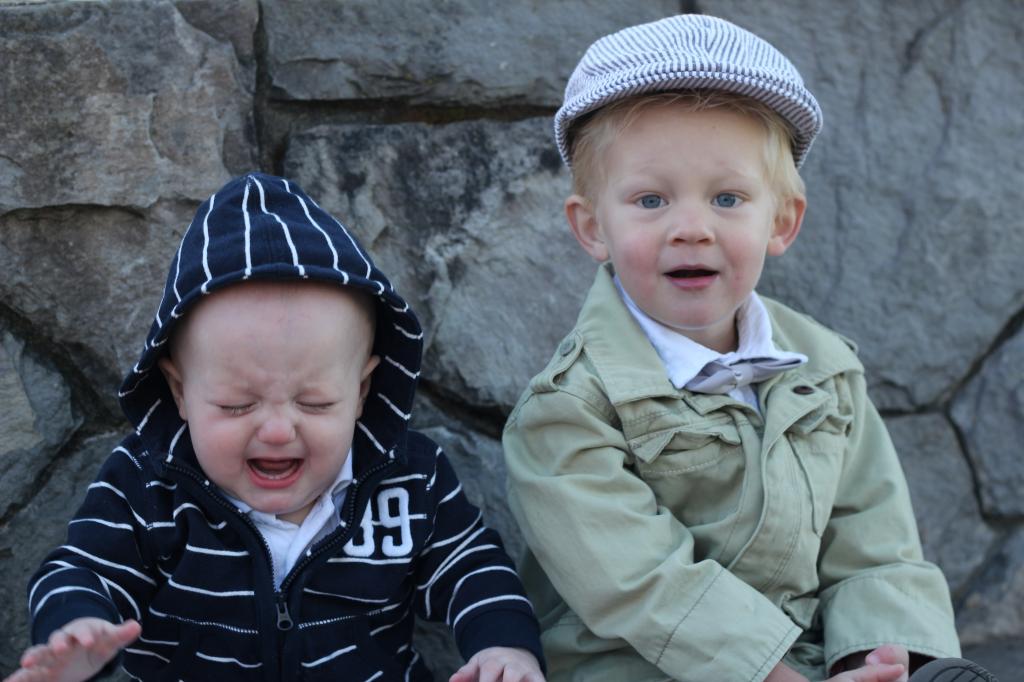 Benton was really cute, he tried to make him happy. He even took off his hood and gave him a kiss on his head but he just wasn't having it.

Sierra talked a lot with Benton. Asking him if he could do this or that. While they walked around this little dirt area Sierra told him to be careful because there were alligators in there. He looked confused at the dirt for a minute and then said, "No, there isn't any alligators in there." She continued on playing insisting that they were there and we better be careful. After he denied it again she said, "It's a pool". He said it wasn't a pool. So she asked him what it was, he said "It's just dirt."

A minute later she bent down and showed Benton the "alligator" pointing at the weed. He bent down and got close and looked in the weed, totally expecting to see an alligator underneath I guess. This is the expression he gave Sierra as he once again said, "There isn't an alligator in there."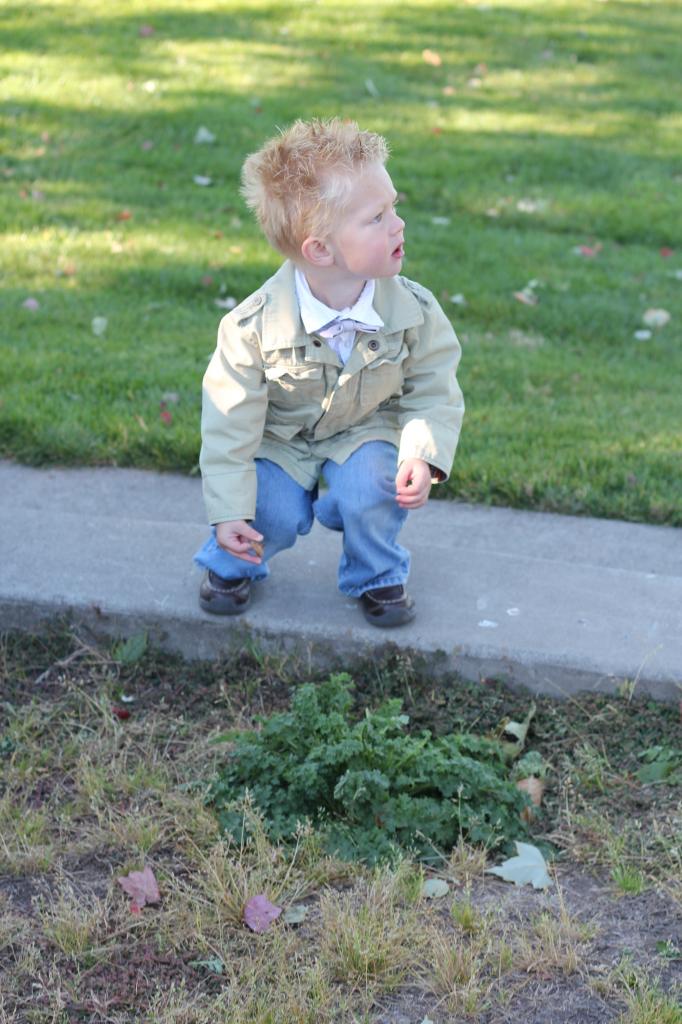 I could not stop laughing! I guess it is clear that Benton isn't very imaginative. A few minutes later he caught on starting playing along. Maybe I need to play imaginative games with him more often...