The Big One
That's right, Emmett has hit his first year mark and is a whole year old. Someone asked me how old he was and it was nice to say one! That was when it really hit me, he's just not a baby anymore! Soon he will be walking and talking a lot more. This is going to be a great spring and summer.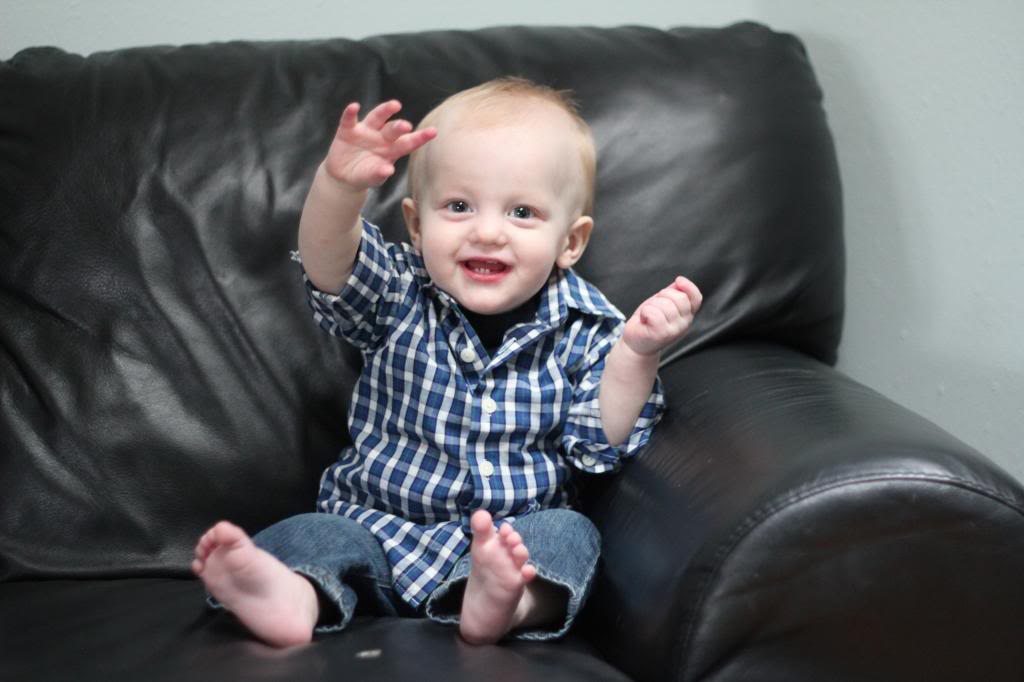 We've been a little under the weather at our house. Everyone had their turn with it which made it last almost 3 weeks. It was basically terrible. Since at least one of us was sick, for that whole time we couldn't go do anything fun. At the end of the three weeks it seemed like Emmett came alive with more personality than ever. It has been fun getting to know this little guy again.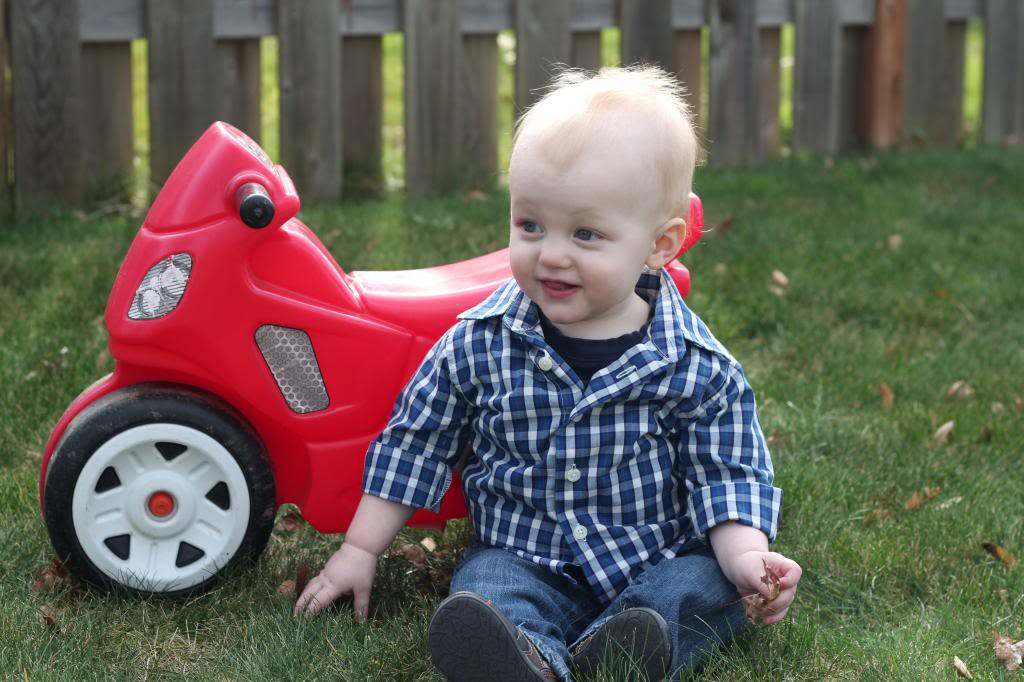 He absolutely loves cell phones. He loves to hold them, push buttons on them, pretend to talk on them, and occasionally eat them.
Emmett also enjoys putting things into boxes and taking them out again. That is when he has two minutes alone to do it. He seems to always have a big brother a little close. One morning Benton slept in so Emmett was able to play by himself for almost two hours. He loved it. He had free reign of all toys!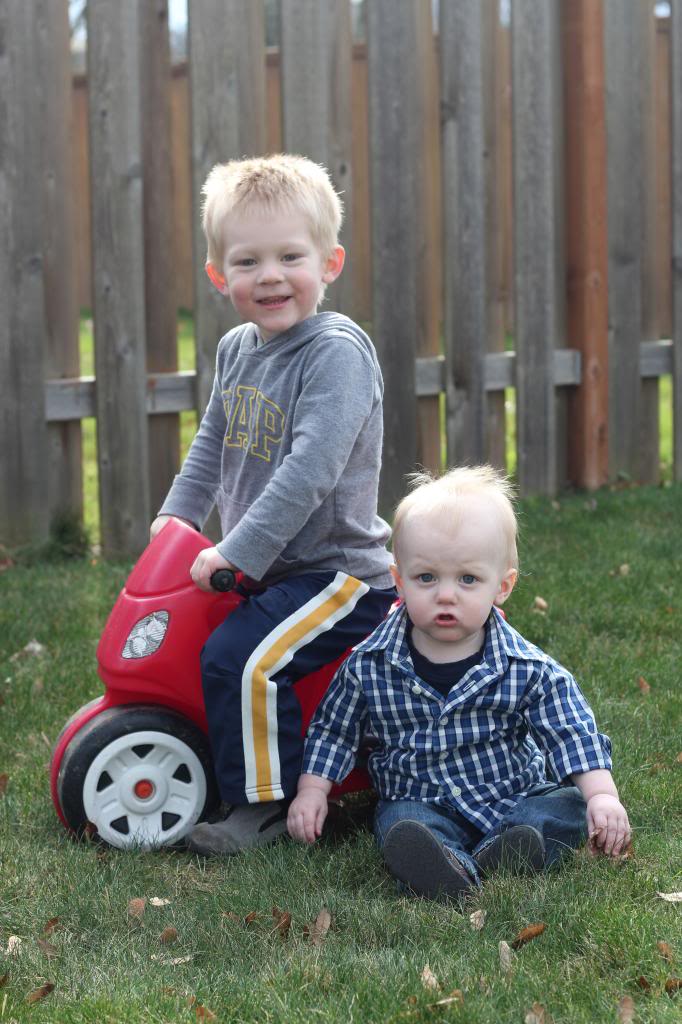 Even though Benton can be a little rough with Emmett, they both still love each other. They are learning how to work and play together. Emmett is finally learning that he can stand up to Benton when he tries, and usually succeeds, in taking his toy away. I hope that Benton is learning that Emmett has feelings too. They will probably play great together when they are a little older.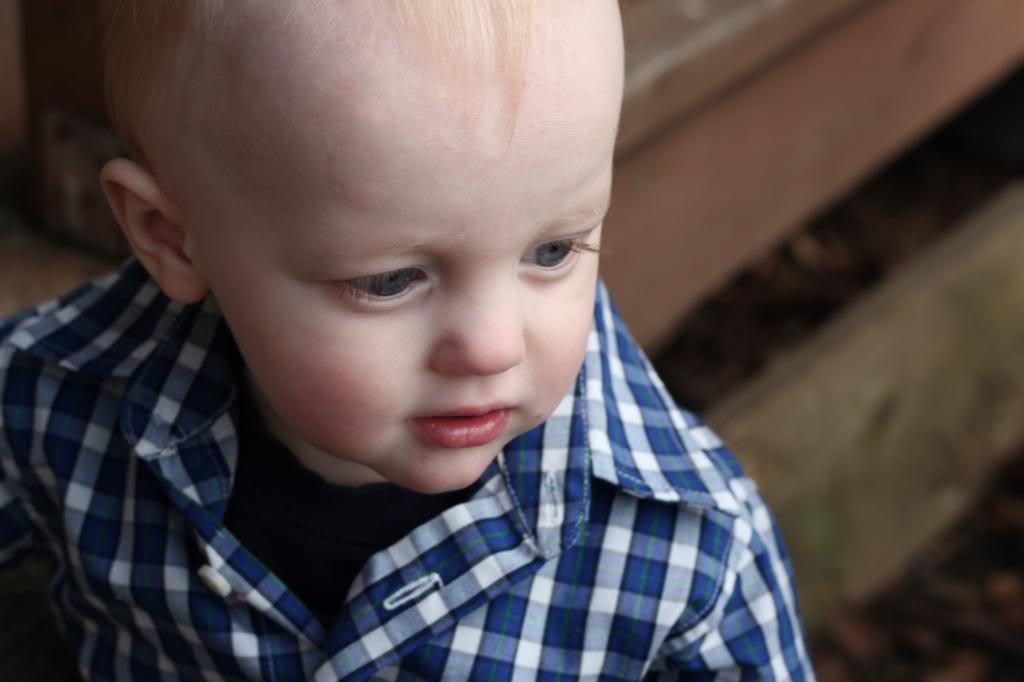 While he does say "dada" and "mama" he doesn't ever call us that yet. He also babbles a lot, especially while looking out a window, but he doesn't say any other words yet. They will come.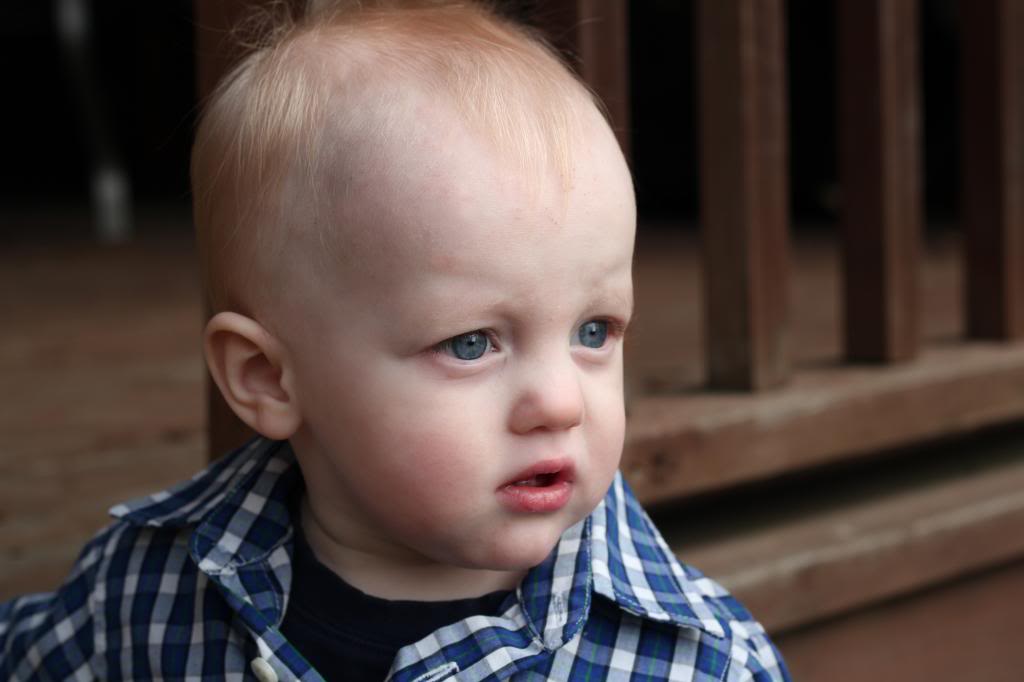 He is not afraid of voicing his opinion, through screams. Most babies cry more when they are little and it decreases as they get older. It is the opposite with Emmett. He very rarely ever cried when he was little and now he cries more. It isn't too often, but since he can't communicate any other way yet he has figured out that crying or screaming works for now.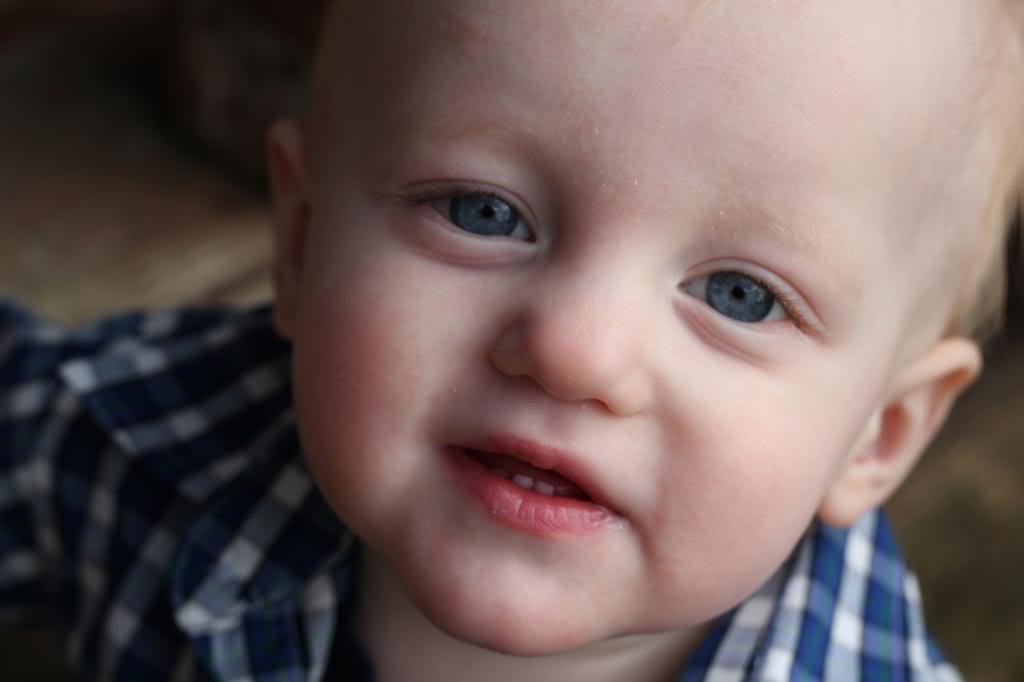 He now has 7 teeth, 4 on top and 3 on the bottom. It looks a little silly.
Emmett is still a very easy baby. He is flexible with his schedule, super cuddly with soft blankets, and just as sweet as can be.