Beach Trip Take 2
Monday evening Dallin's family arrived to spend the rest of the week with us. But before they arrived we had an exciting morning at the beach house. Dallin and I were sitting on the couch when we heard Benton behind us ask for help. We turned around to find this.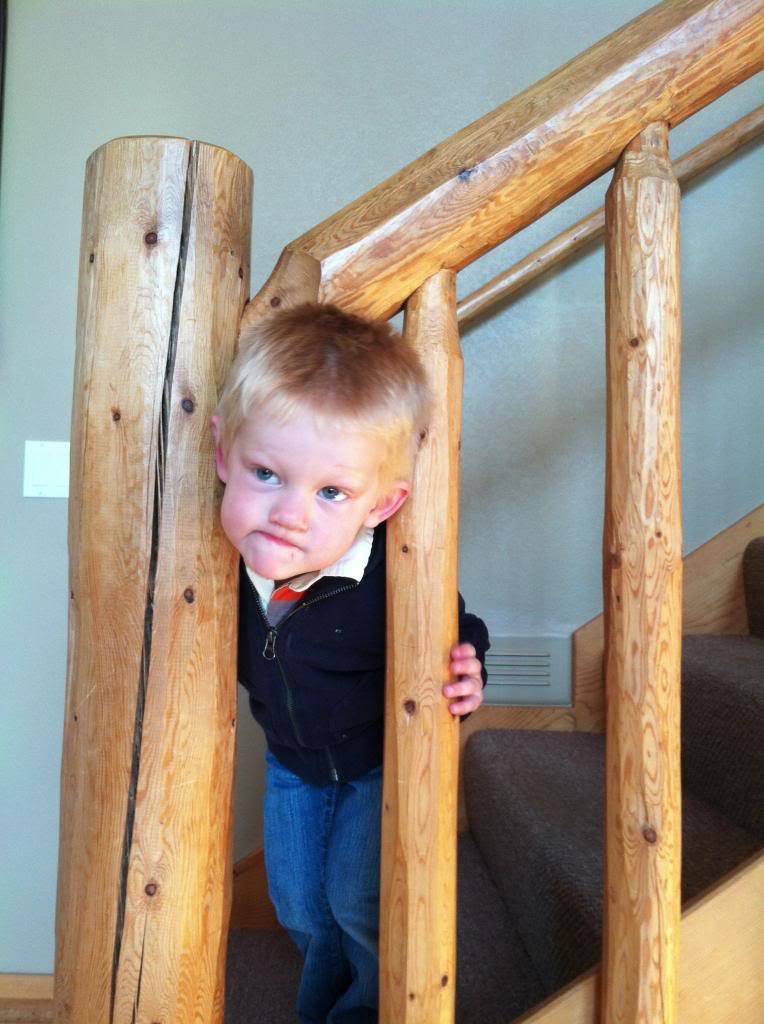 Hummmm. I don't really know how kids can do this, but they always seem to be able to squeeze their noggins into a space that is too tight to get back out. At first Dallin and I shared a little laugh. We weren't too worried as we snapped a picture. Then the fun began. As we tried to get his head out it seemed to be 3 inches smaller than his head. I mean how did he get that thing in there in the first place! We tried to butter up the sides to make it more slippery but there was nothing that was going to make his head come back through that thing.
It was at that moment that Dallin and I seriously though we were going to have to call the fire department and have them cut the banister. Dallin went to get his phone and I picked Benton up with the intention of rotating him around to have his head come back though front first. But when I picked him up I realized that his little body would easily fit through! She we just pushed him the rest of the way through, fire department avoided. Yay! Poor Benton, two days in a row was in tears scared about something. But he enjoyed the trip and had tons of fun despite his little adventures.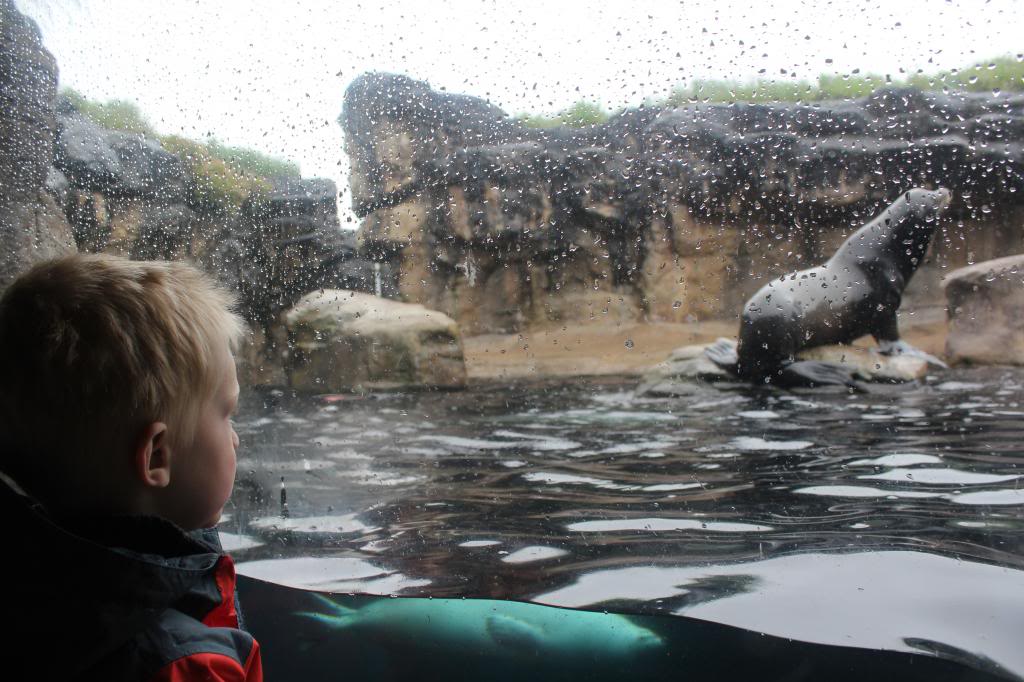 Tuesday morning the rain came, and boy did it pour! We went to the Newport Aquarium and loved seeing all the fish, seals, sharks, and everything.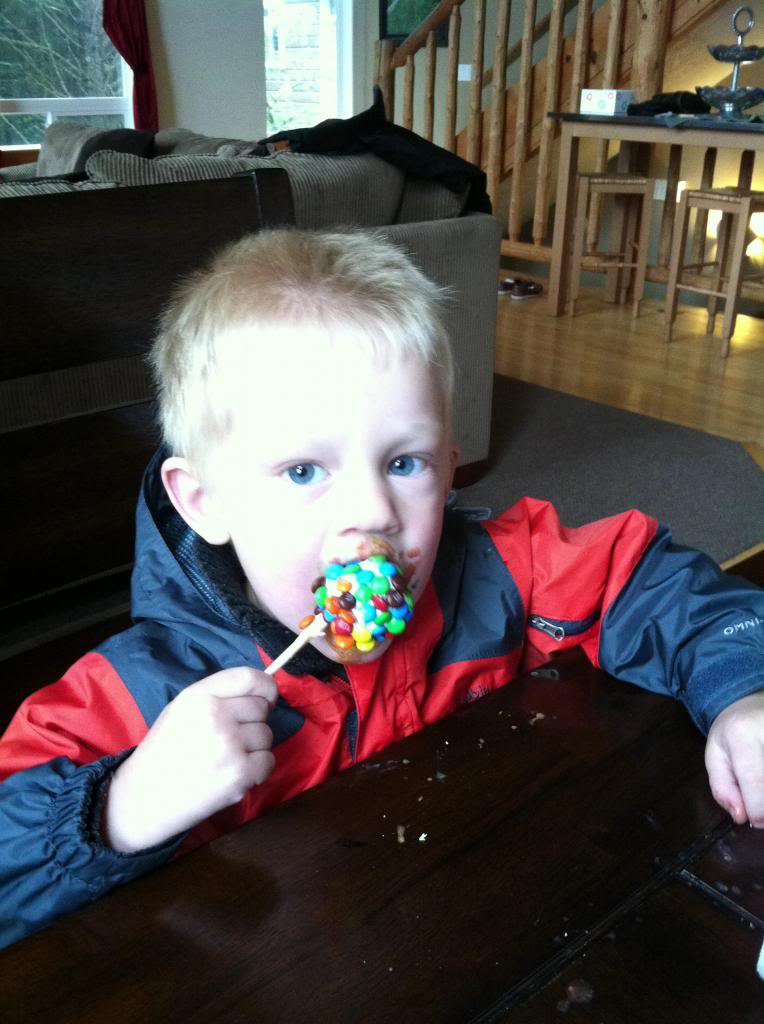 Benton got a special treat of a mini M&M covered marshmallow.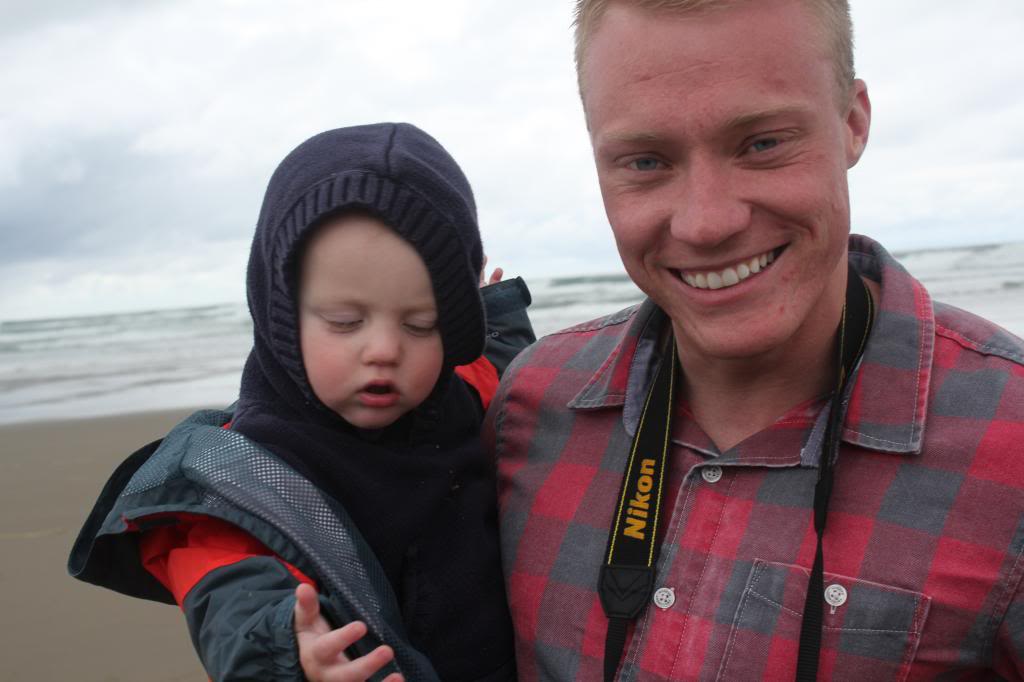 We spent the whole week having fun shopping, playing with the kids, and playing games after they went to bed. Friday was somewhat clear so we spent time heading up the coast and stopping at several stops along the way. We went to the Tillamook Cheese Factory and Cannon Beach.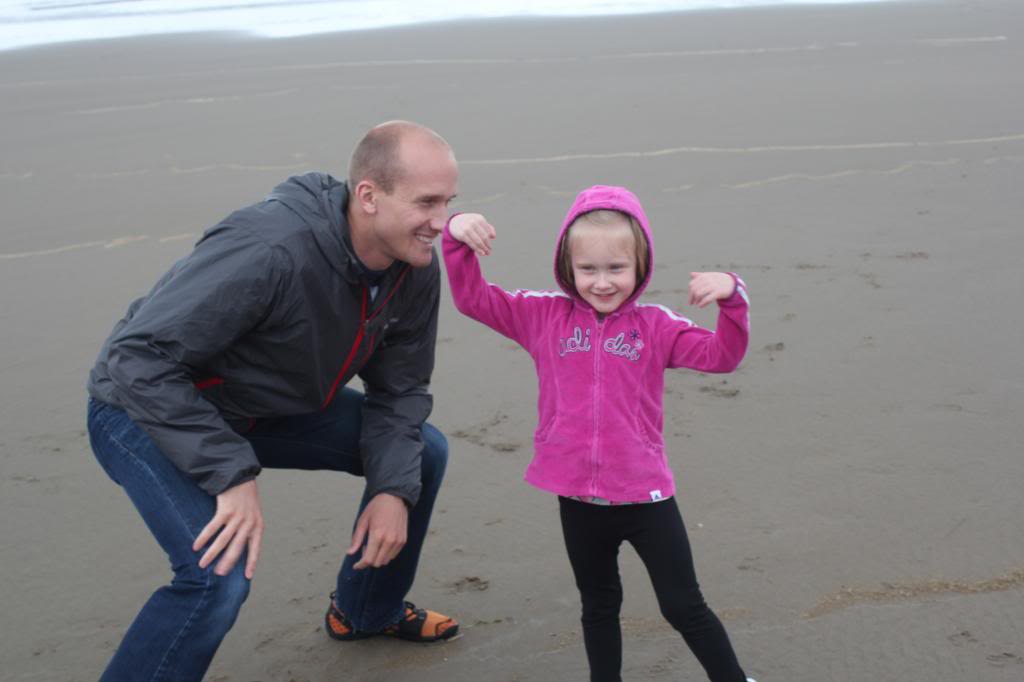 Kadence was showing off her dance moves.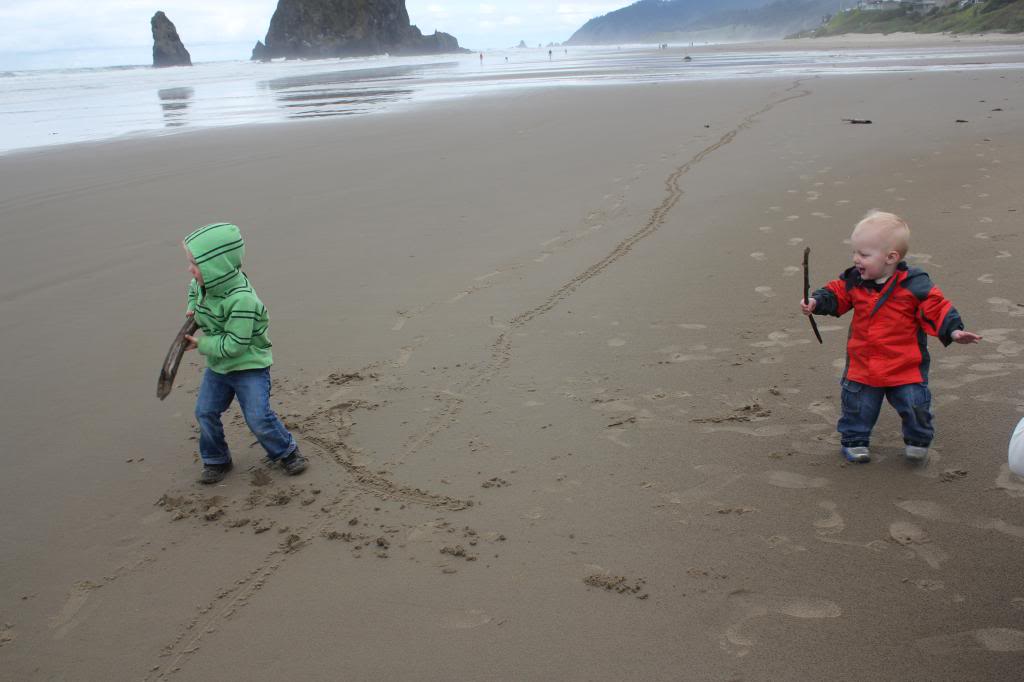 Benton and Emmett found sticks. They played with them for a long time! They would walk for a few feet and then stop and dig.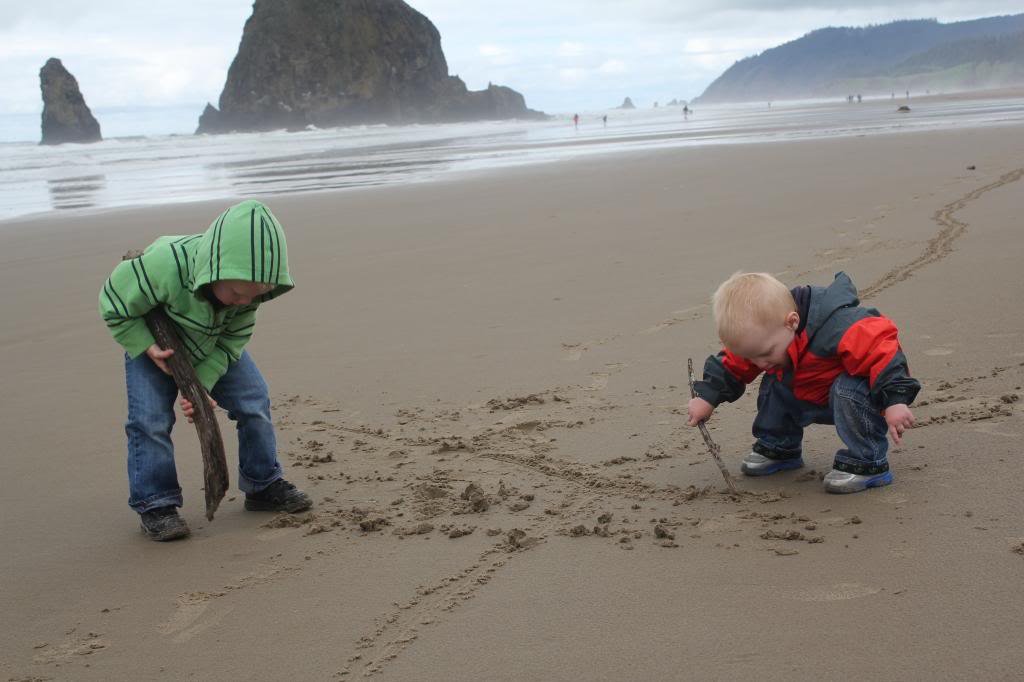 Then walk a few feet, and dig. Over and over. Emmett usually had this expression on his face.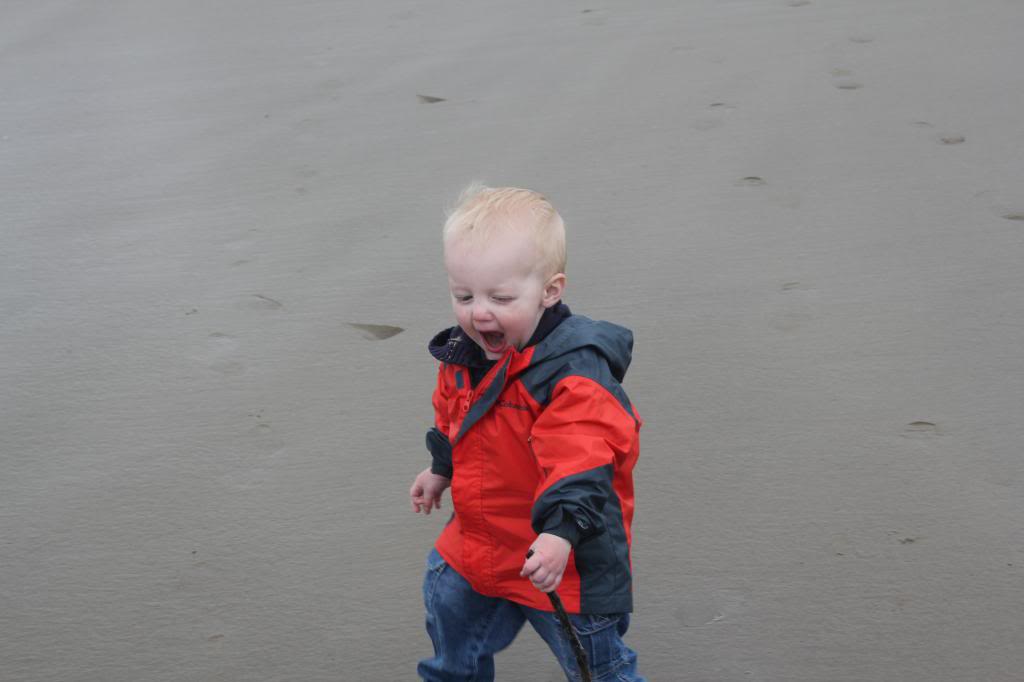 After spending an awesome week at the beach we all came back to our house for a few days before everyone headed back home. We did manage to get one picture of Benton and Kadence together. This was before church, and couldn't be any cuter.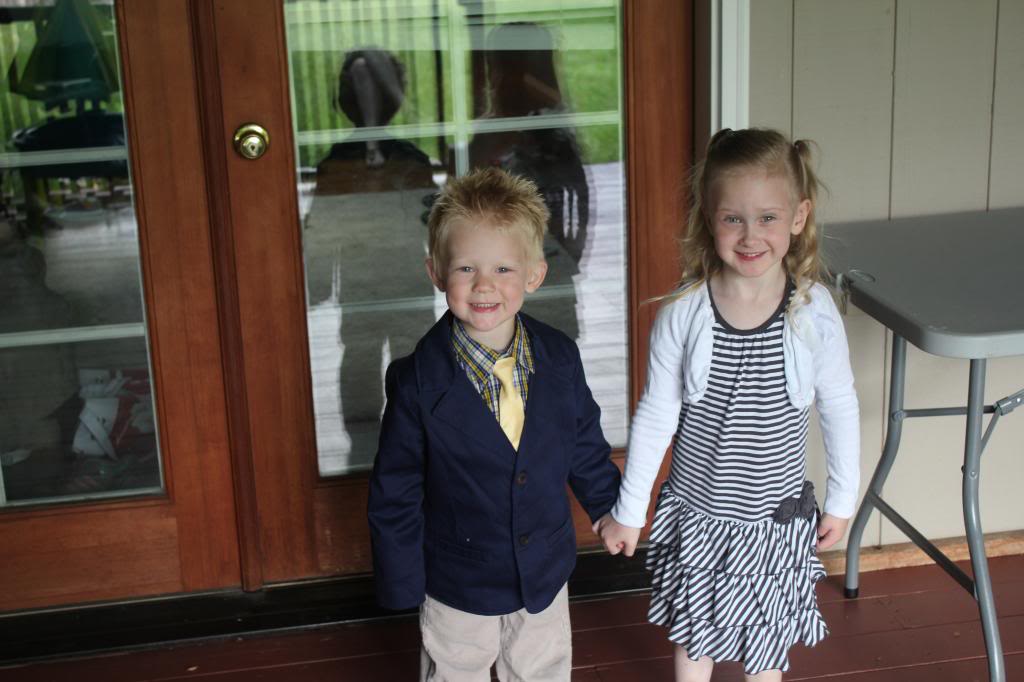 This was one of the funnest vacations we have ever had. We loved having family come and stay with us and enjoy time together. I think it is something we will definitely do again!