Lincoln City Beach House
5 bedrooms, 11 beds, 3 bathrooms, 3 floors, a great room, and 1 hot tub later we have a beach house. It was all ours for 6 fun filled days and you are about to hear all about it. In May our family along with some of Dallin's family visiting from Utah spent about a week at a beach house in Lincoln City. It was so much fun to spend time together, and what better place to do that than near a beach?
Our trip started off on Sunday afternoon. We headed out after church and arrived around dinner time. It was sunny, clear and beautiful that day. It was supposed to rain for most of the week so we took full advantage of every sunny moment we had. Benton and Emmett were so excited to see the water!
Emmett was a little leery of sand at first but Benton didn't hesitate. He ran and played and ran again. Then one moment while Dallin and I were talking we glanced over at Benton, who had been poking at the sand about 10 feet away from the waves, who was then rolling in 6 inches water with a terrified expression on his face. He was fine, a little worried, but fine. I ran out and picked him up and got soaked during the process. We laughed a little, but Benton wasn't amused. So we took the kids back to the house and got them in a warm bath.
When we returned the next morning to the beach, Benton was as excited as ever to play in the sand. He stayed away from the waves for a while though. Those sneaker waves can really sneak up on you!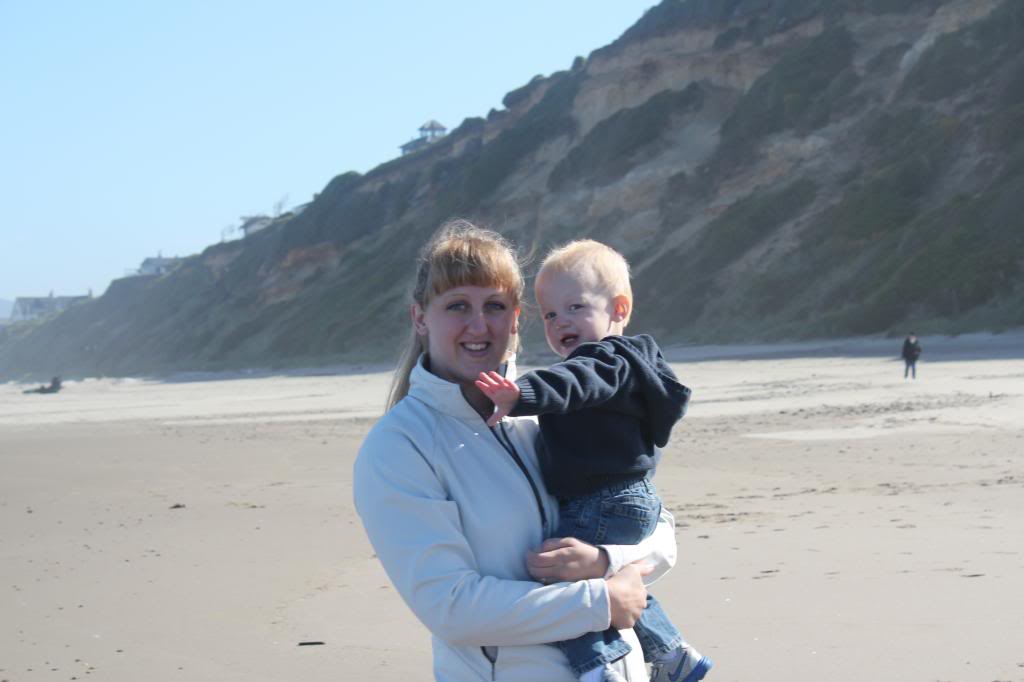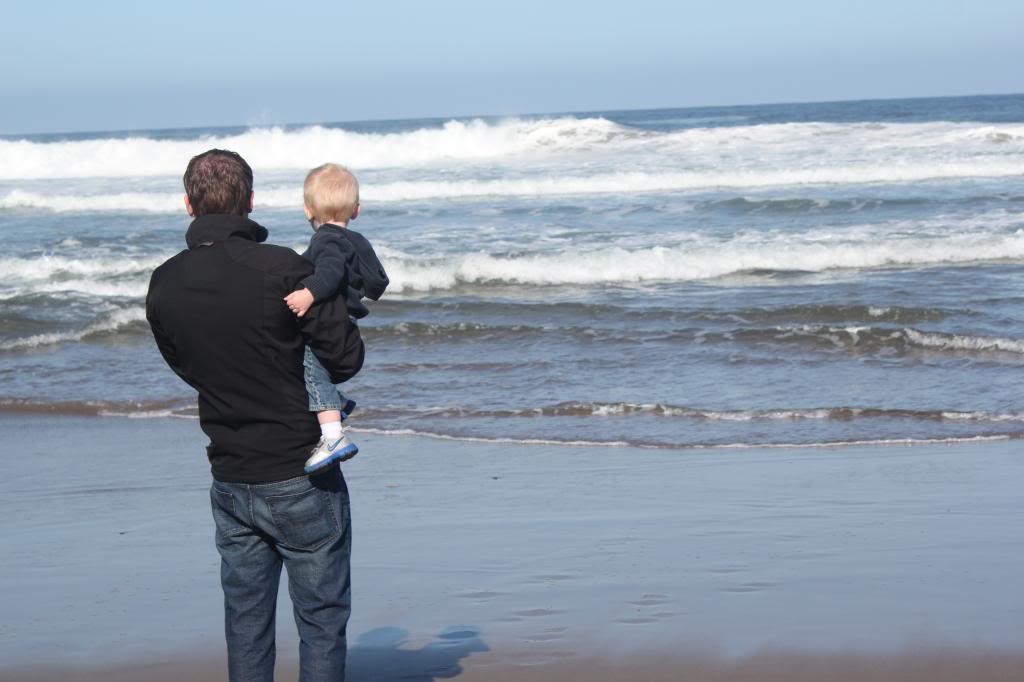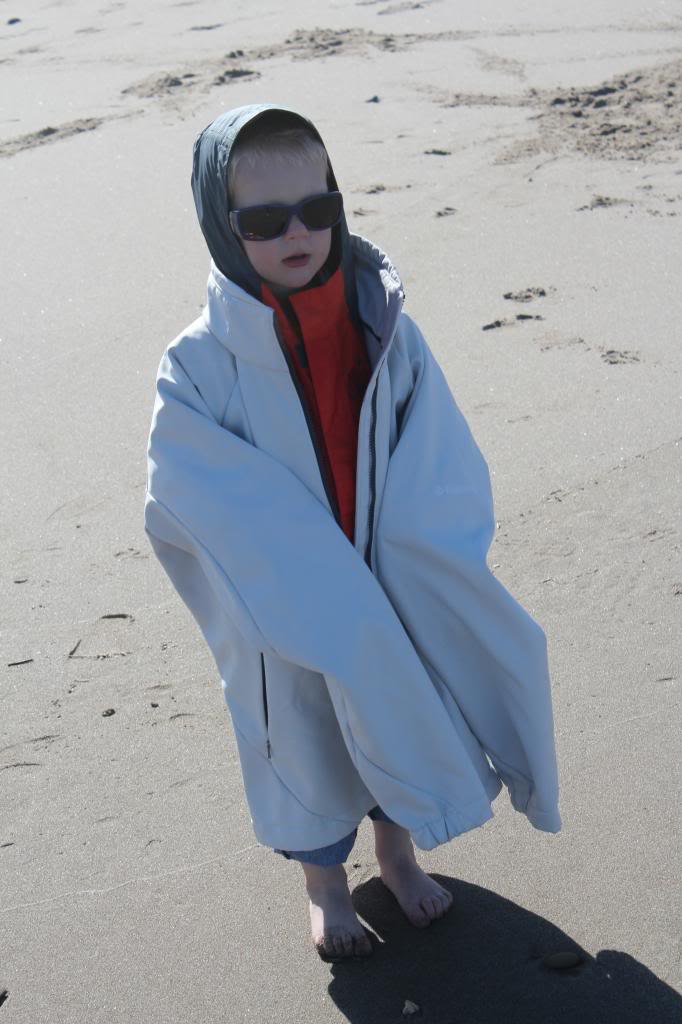 We brought out the sand toys and the kids went to town. We spent a good long time building castles. I don't know who had more fun with the castles, the kids or us! I think it is easy to say that the kids enjoyed knocking down the castles though.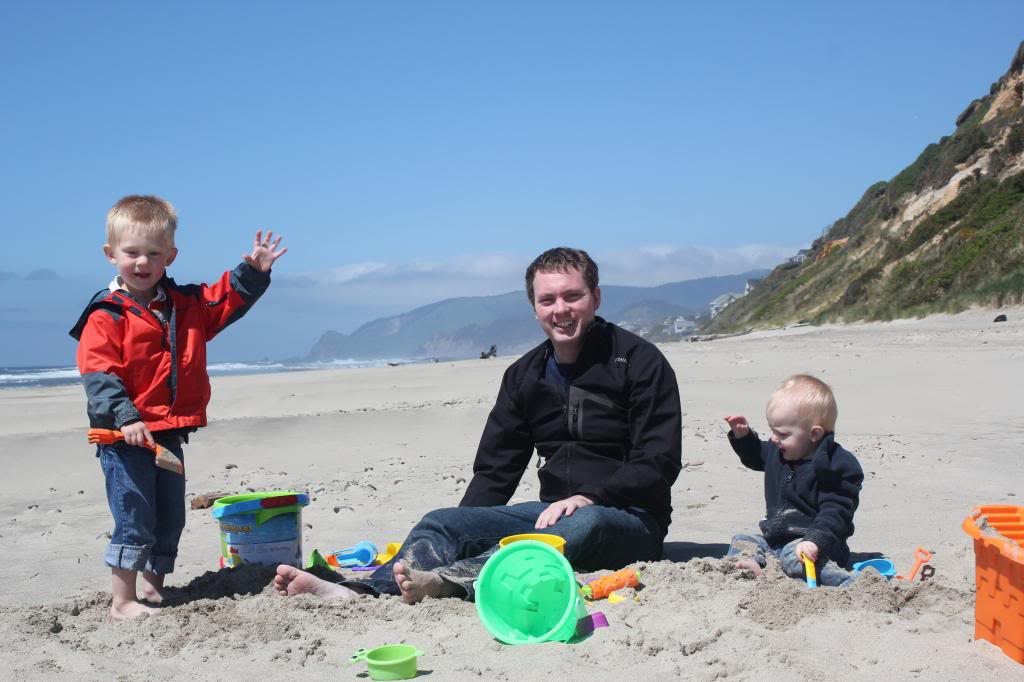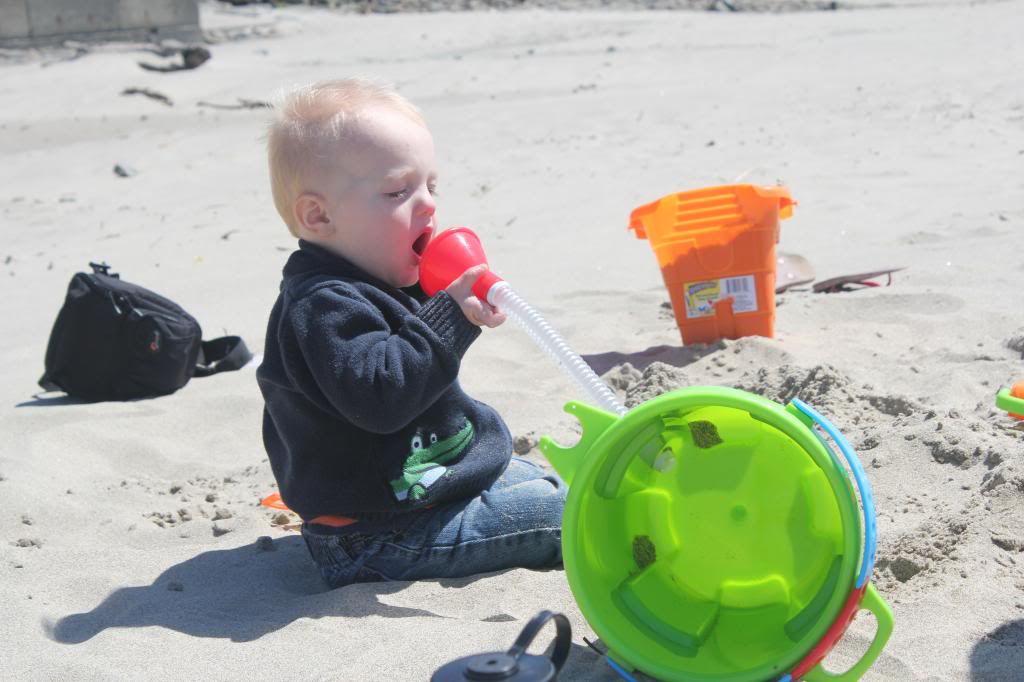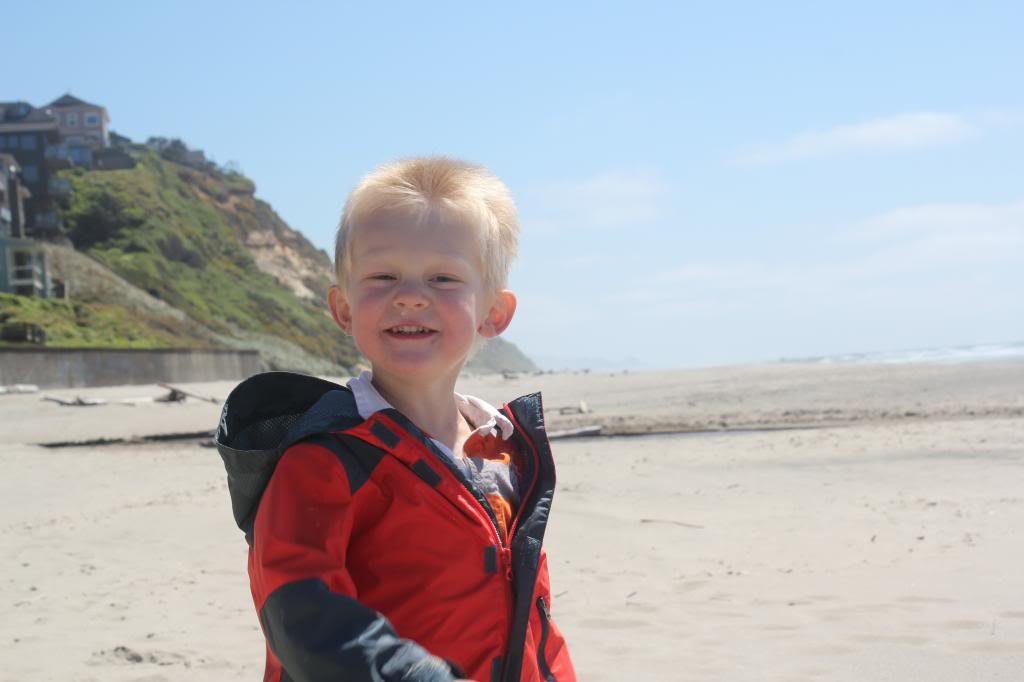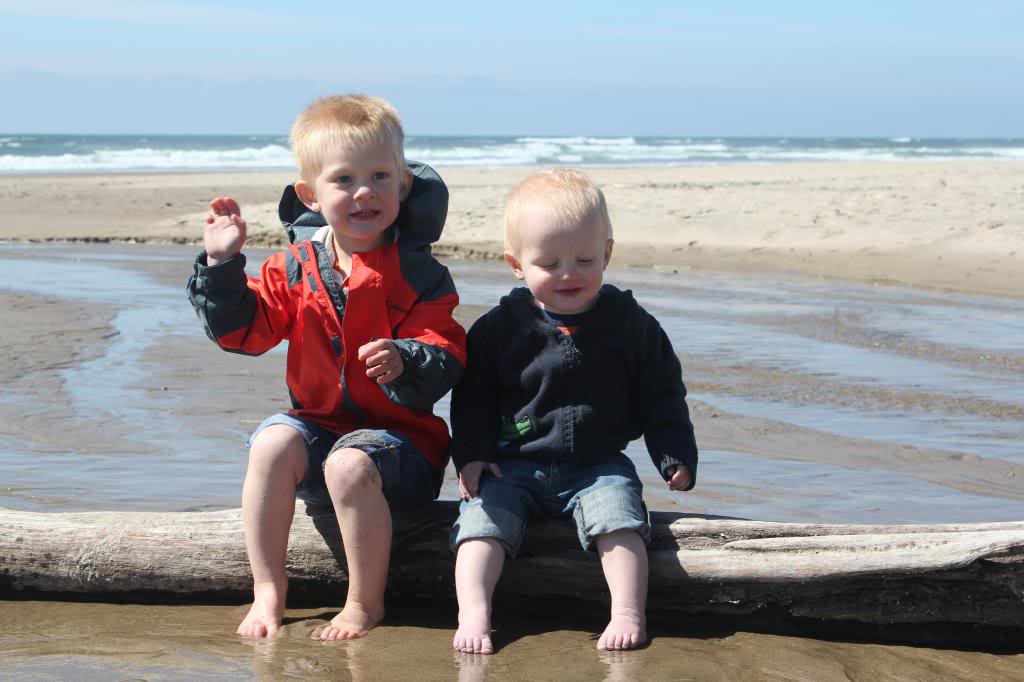 To be continued...