2013 Wrap Up
A year in review.
In January we started using the phrase potty trained for Benton. He started making it through his naps and night time!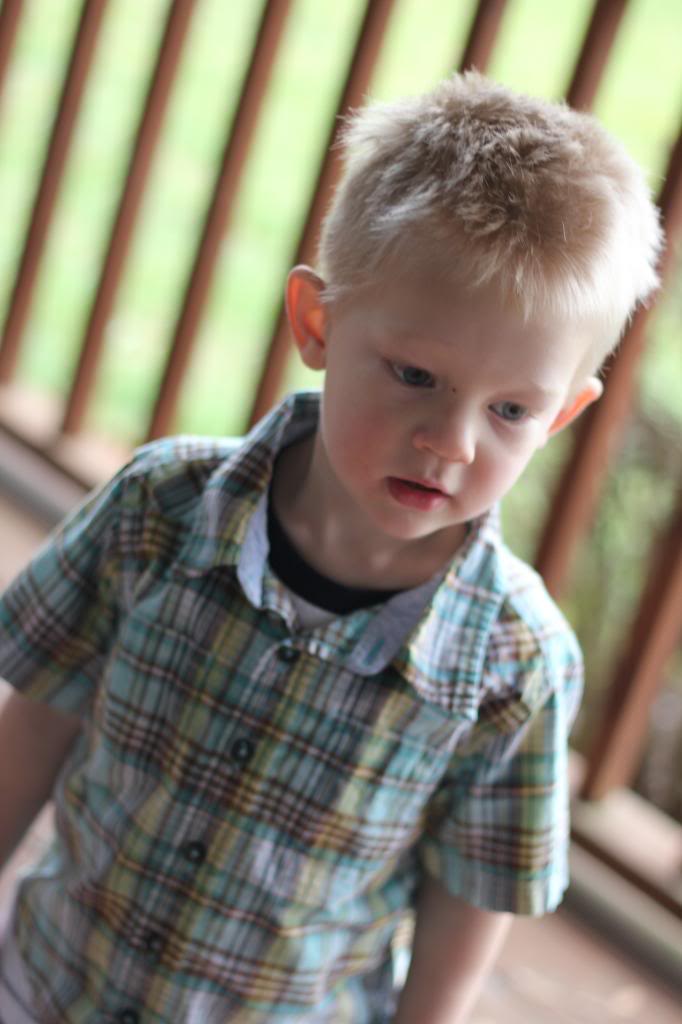 Emmett turned One in February. We celebrated by going swimming and meeting up with Dallin for lunch. We also had a hot air balloon birthday party where Emmett devoured his very first cupcake.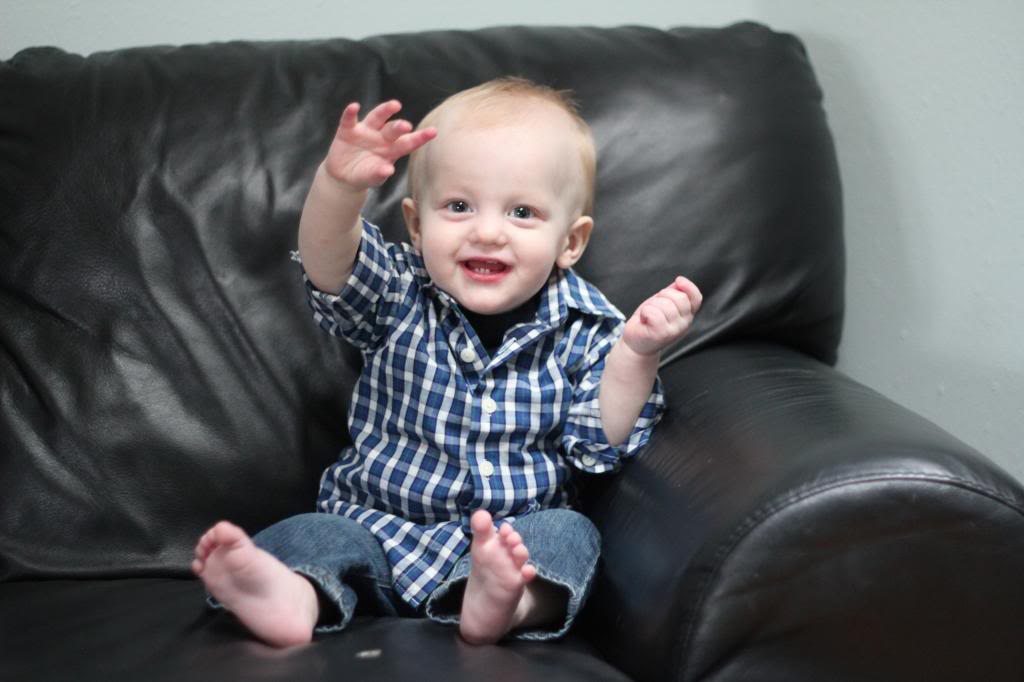 March was an eventful month for us. Benton turned 3 and we jumped and played at pump it up all morning. We love to take our kids out and do something fun on their birthday. He chose to have to have a scooter and skateboard party and loved it! Dallin was able to travel to Germany for a week for work and we did everything we could to stay busy here at home without him. The kids and I headed over to the Tri-Cities for a few days to visit my brother and his family. We loved visiting them and now that I think about it, we should really go back soon! I also did the flowers for a huge wedding in March, which made me start to think about going into business.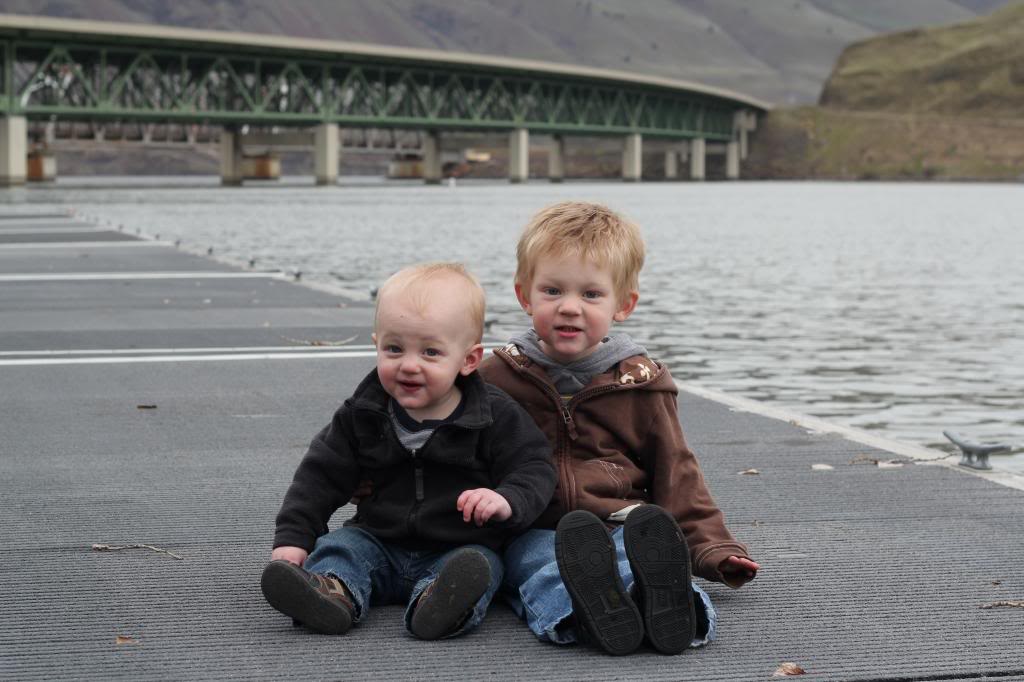 In April were started playing in water again. The boys love being outside, which sounds nice right about now since it is so cold out in December!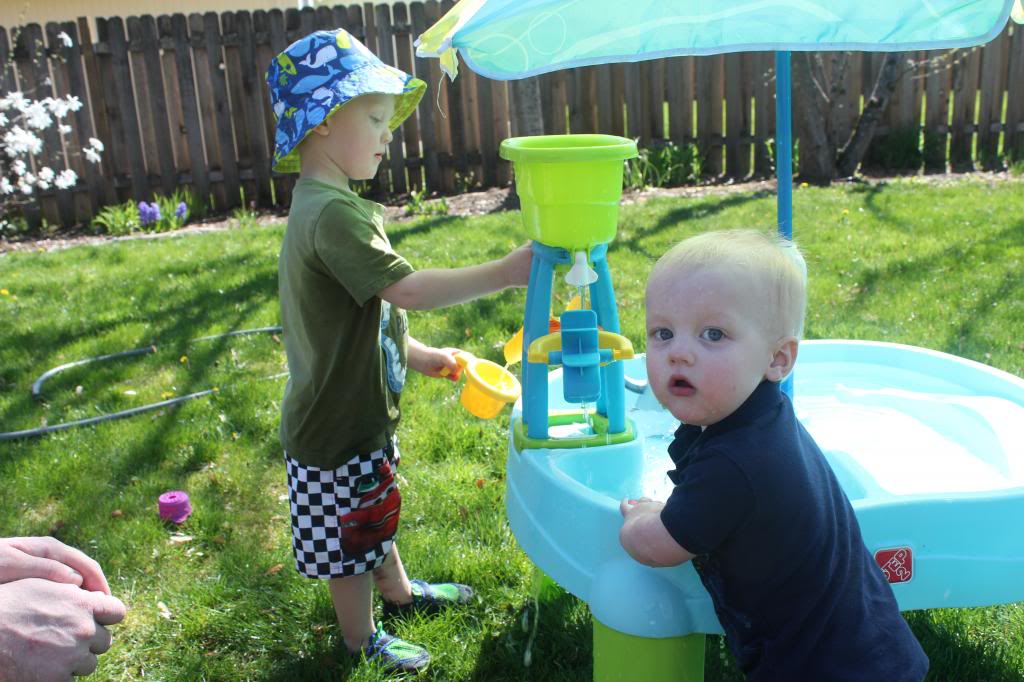 May was such a fun month. We rented a beach house in Lincoln City for a week and some of Dallin's family came up and stayed with us. We all had such a great time together playing on the beach, going to the Aquarium, and of course doing a little shopping. Benton started of the trip nicely by getting his head stuck within minutes of arriving at the house. After some laughter, butter, and a sudden realization that we were probably going to have to call for help, we twisted his body to the side and slid it the rest of the way though. Thanks Benton for keeping us on our toes. May was also the month that I officially went into business doing flowers for weddings and events and am loving it.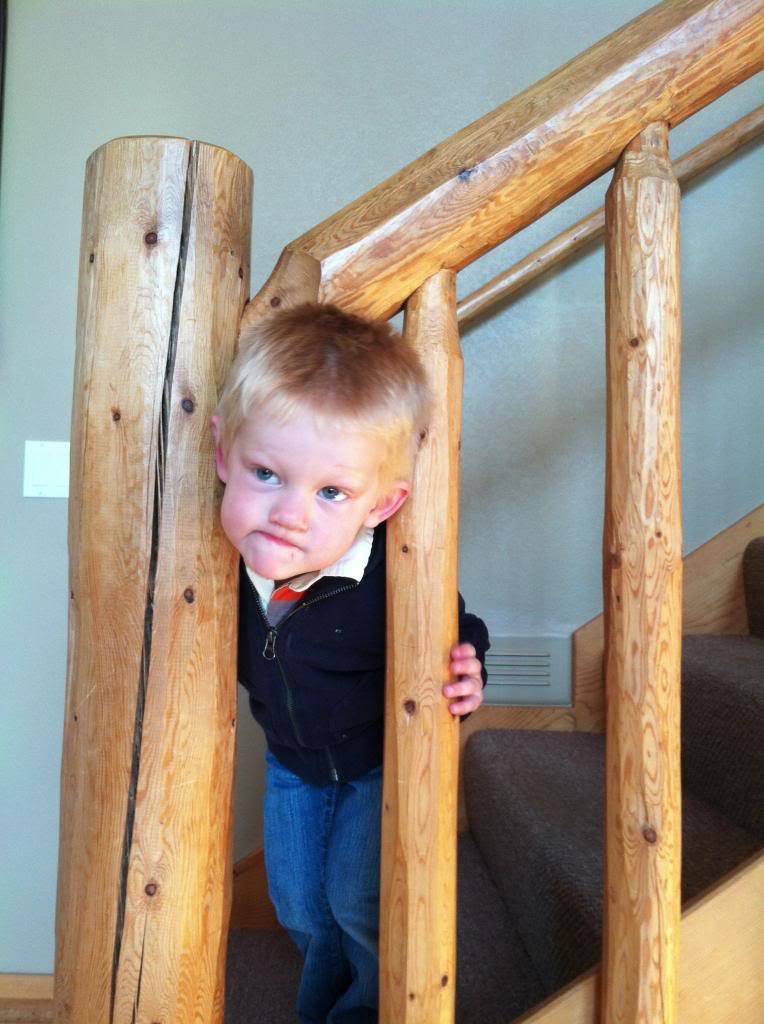 In June we went camping with the Kallis family and realized that while camping with Emmett during the daytime it great, camping with Emmett at night time is terrible. And thus ended our camping for the season. But we did have a great time and enjoyed some beautiful hikes.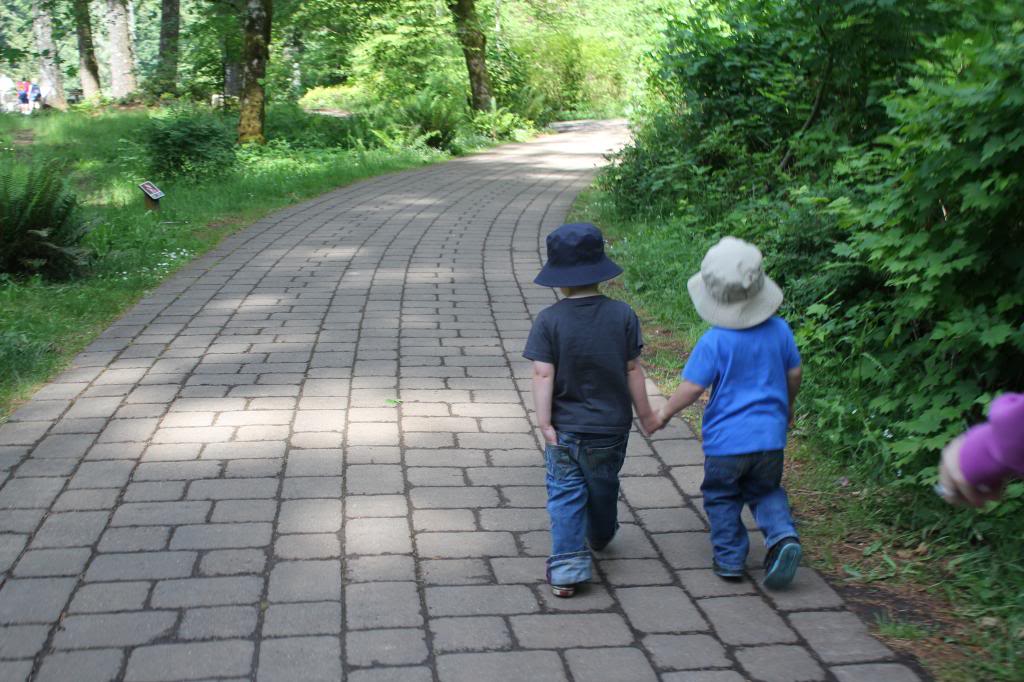 I totaled the car in July which resulted in us upgrading to a minivan... which was also our way of announcing that we are expecting a baby! Yep, those two boys are going to be great big brothers.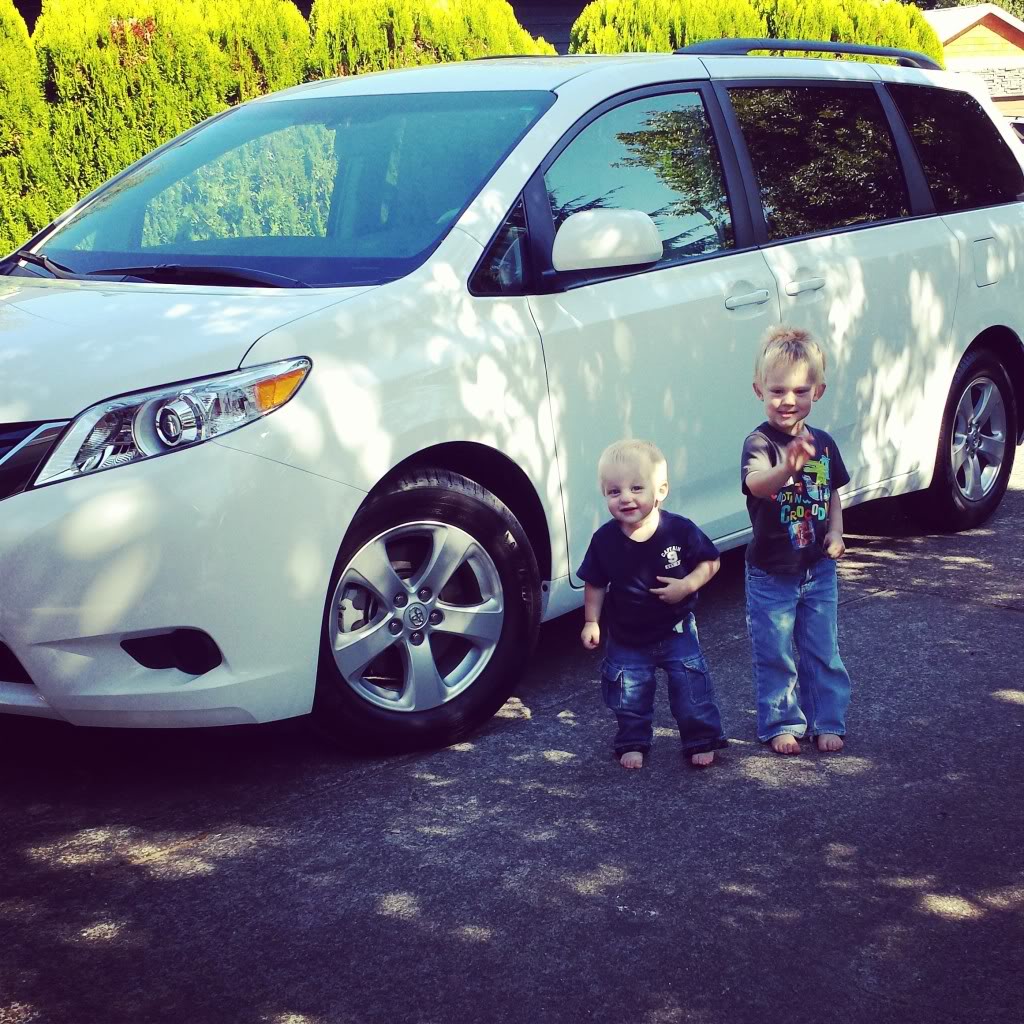 In August and over the course of the summer Benton had a great time taking soccer, baseball, and swimming lessons. He loved them all. Emmett and I had a great time together watching Benton and playing on the sidelines. I think he will be excited to take some of his own lessons next summer.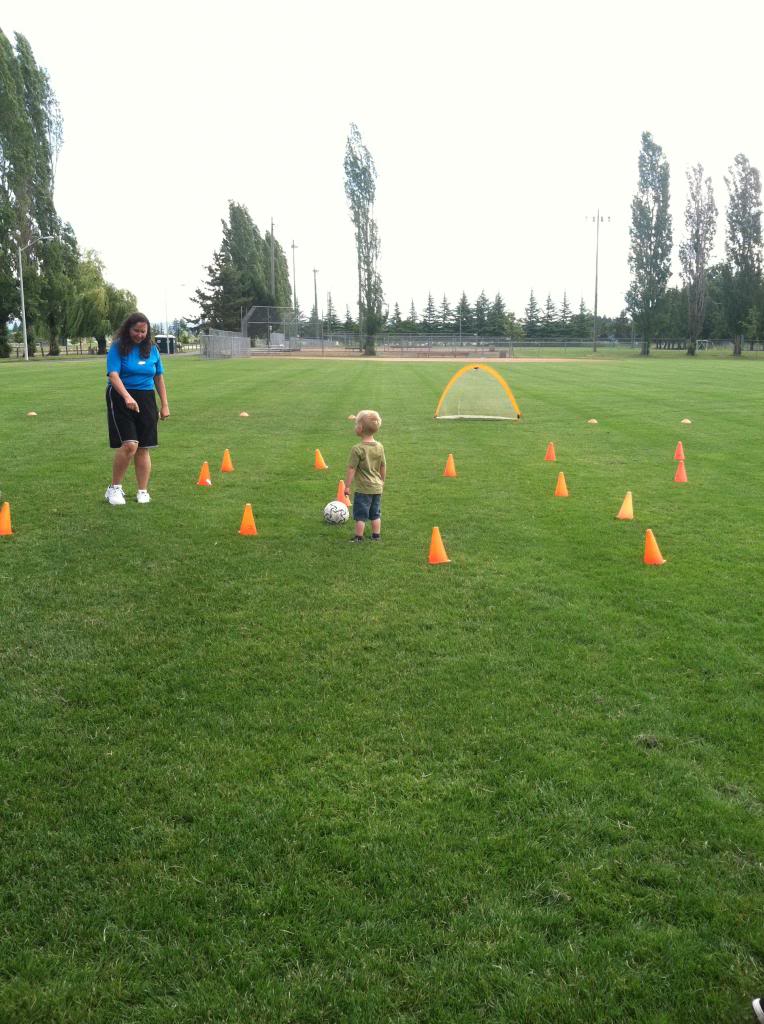 We have a Preschooler! In September Benton started preschool and loves going every week. We also found out that our baby is a girl, let the pink begin! We also went to Utah for our nephew's baby blessing. Griff is such a sweet baby.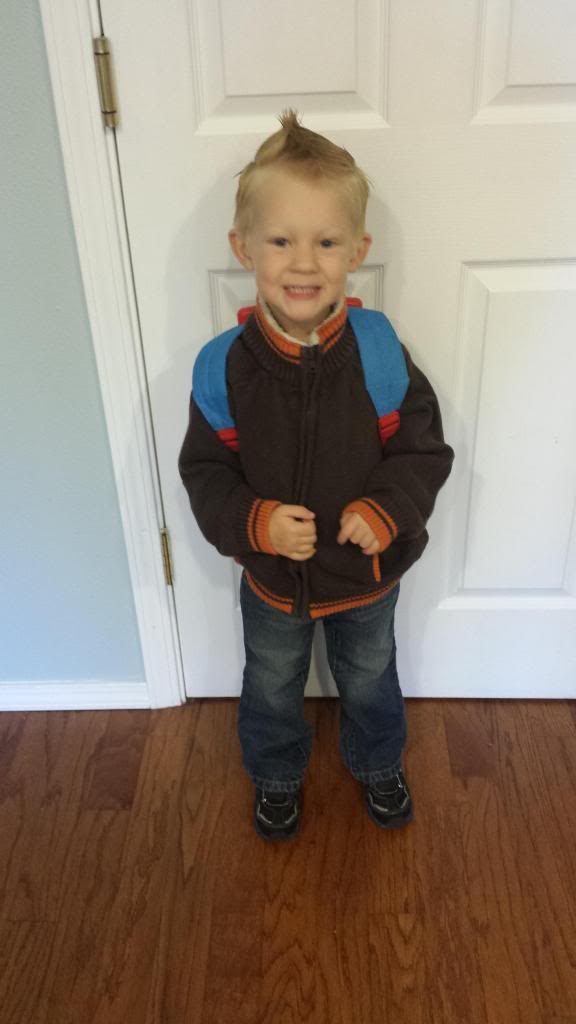 October was a nice month in Oregon, we were able to go outside and enjoy some cold sun without the rain. We went on morning walks, did fall crafts, and even headed to the beach for the Lincoln City Kite festival. We wondered if it would rain but it didn't, in fact the weather was awesome! The only problem was that there was no wind. No kites were flying but we had a great time playing in the waves (and didn't even get too cold!).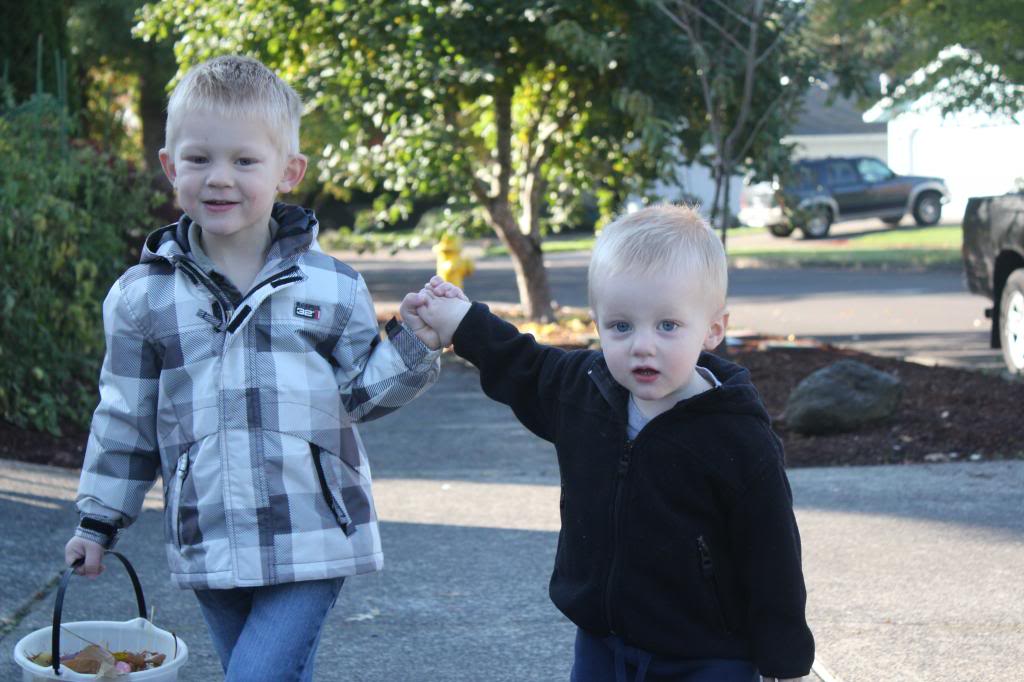 Enjoying the fall season continued in November and the boys started playing together a little more. Emmett is getting bigger and they are starting to become playmates. We also enjoyed a couple preschool field trips and Thanksgiving in Utah with all of Dallin's family. It was great to have all the siblings and their kids together, we love it when that happens.
December was filled with Christmas celebrations. The kids loved decorating their tree, and doing a new Christmas activity everyday (but mostly getting candy everyday out of the advent calendar). On our way home from Utah we stopped by Temple square to see the Christmas lights. The kids and I have never been before and we absolutely loved it!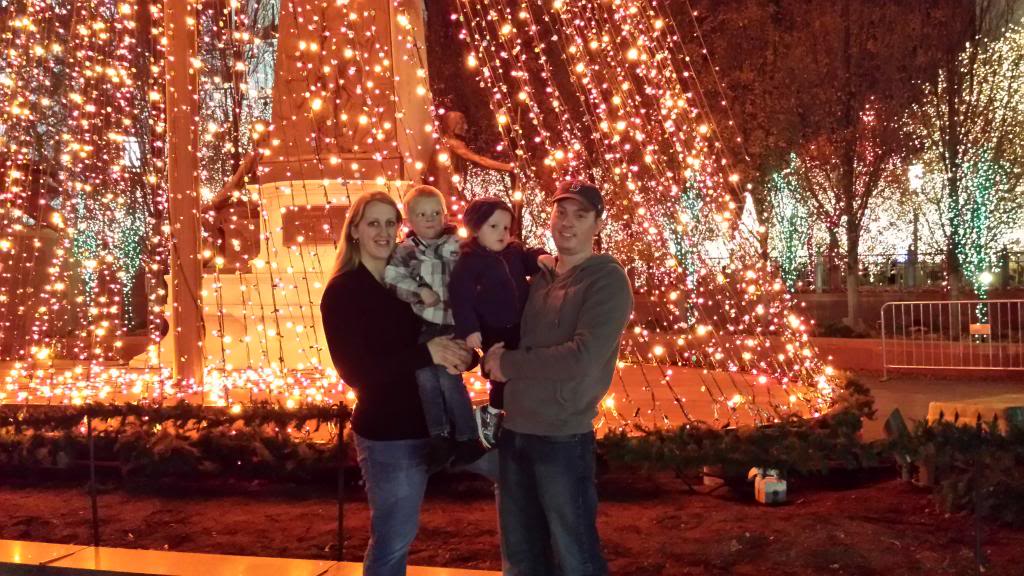 2013 was a wonderful year and we are looking forward to the many adventures that will begin in 2014!