Little Big Guy
I had to snap a few photos of this guy before church today because he was looking so good! He looks so grown up here I think. I'm loving it. He is becoming quite the little character and we love seeing him come alive.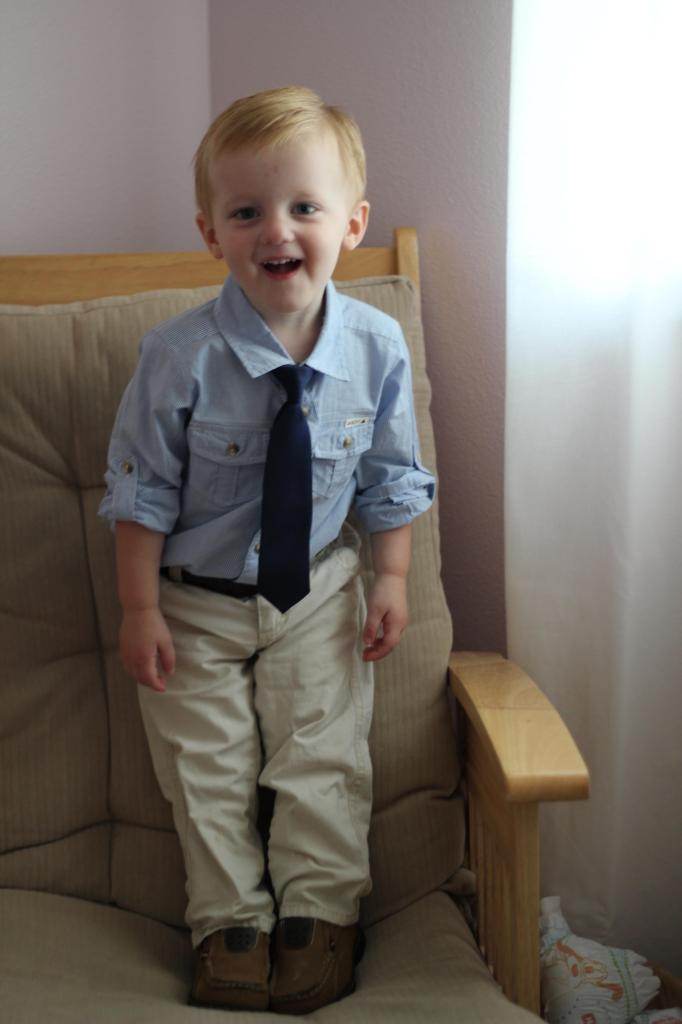 Emmett has become a little comedian. He will do the same thing 100 times if he thinks it will make you laugh. He pretended to sneeze once and I laughed. I had no idea what I was getting into. He then did it for someone else who really played it up, pretending to fall over when he sneezed and for days that was all he did. He LOVES making people laugh.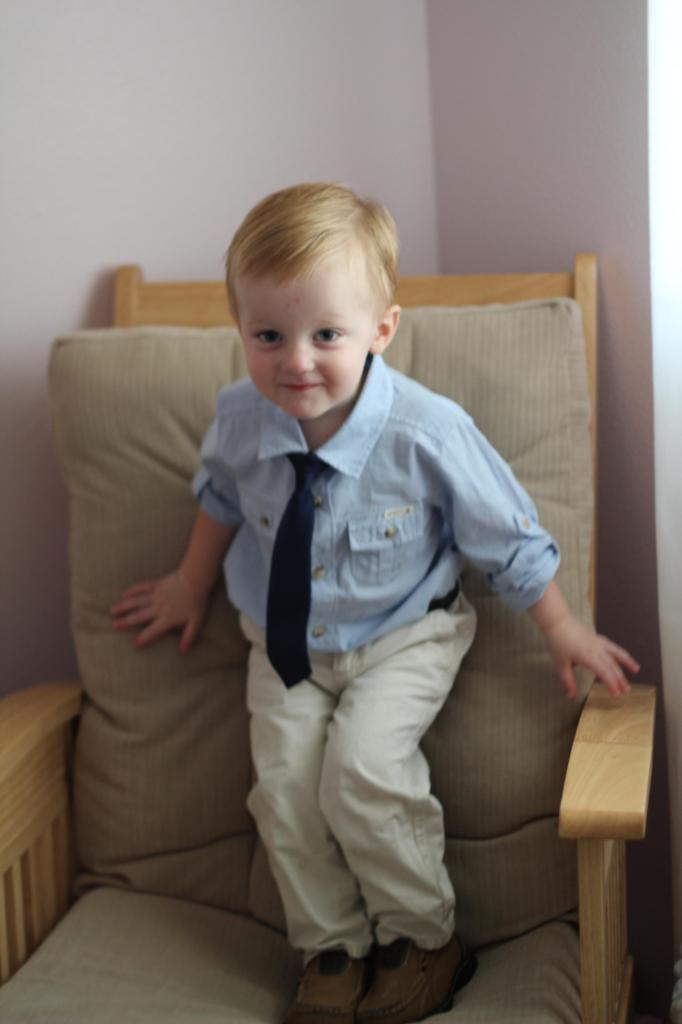 There are few things in this world that Emmett loves more than the water hose. No matter the mood he is in it will make him happy.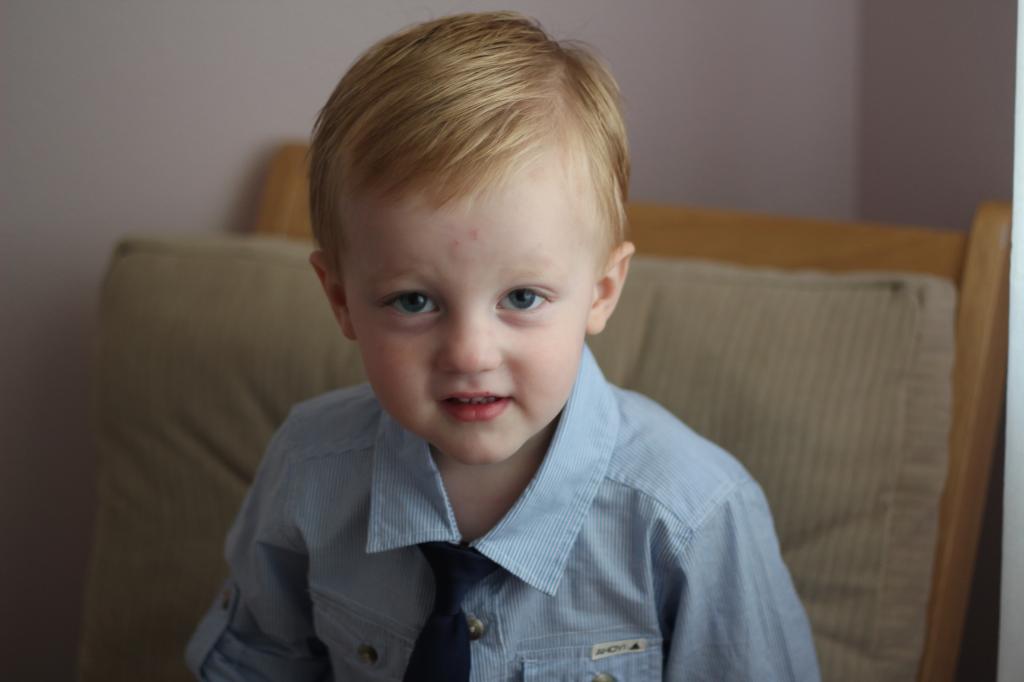 Emmett has decided that he is done with naps. I don't know that I am done with naps, but he is! He is going to sleep better at night and sleeping in past 6 now so I guess I am happy with it.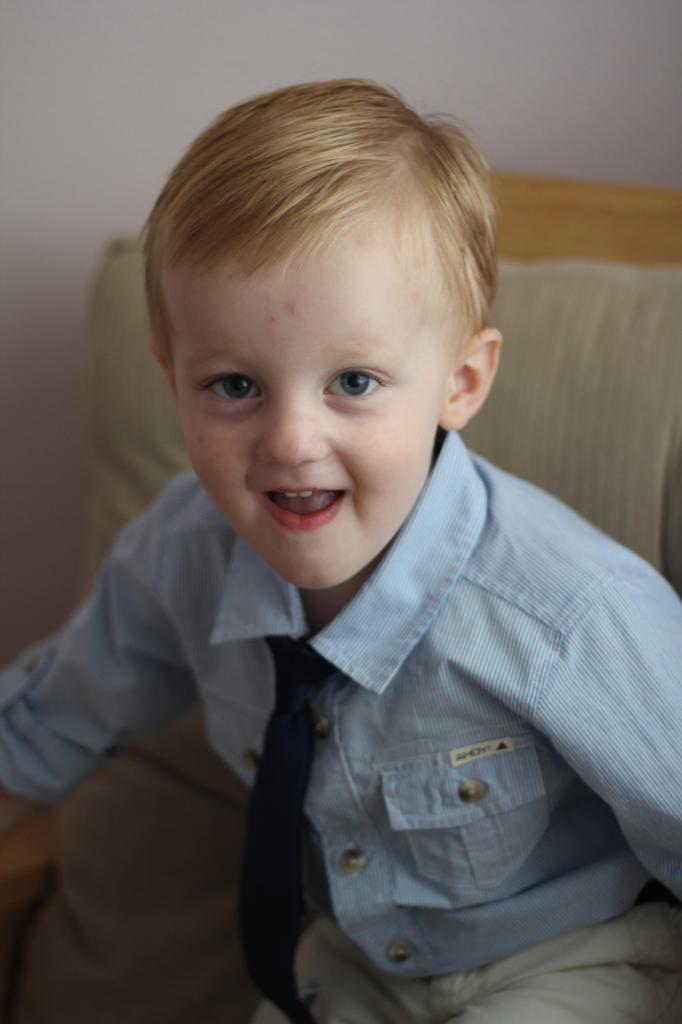 He also loves look and find books, books in general, goldfish crackers, fruit snacks, and of course his blankie.