The do
Today Benton went to the Salon. With that much hair he had to!
Ok, we didn't really go anywhere. But I sure had fun playing with all that hair of his. And he was so content the whole time! Which do fits him best?
Old Man Poof
(doesn't he look so old in this picture?? I promise he is only 9 days old)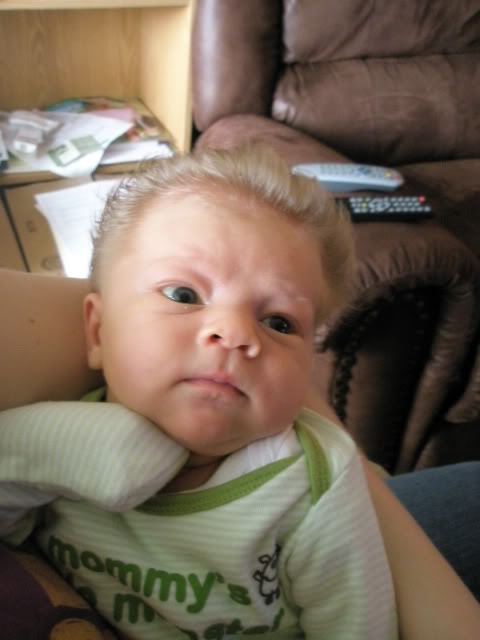 Slick Side Hawk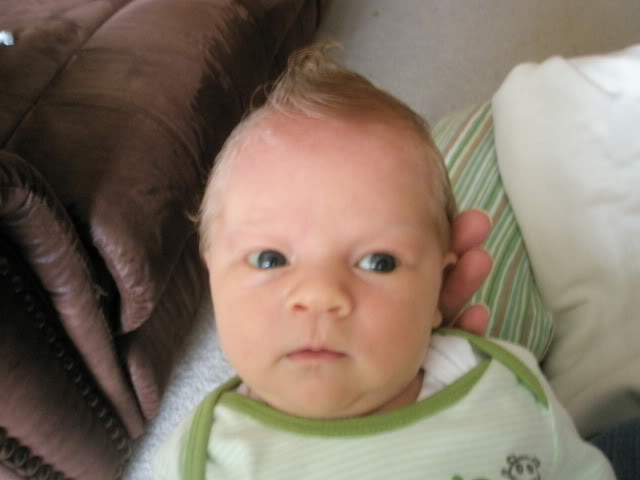 Messy Curliness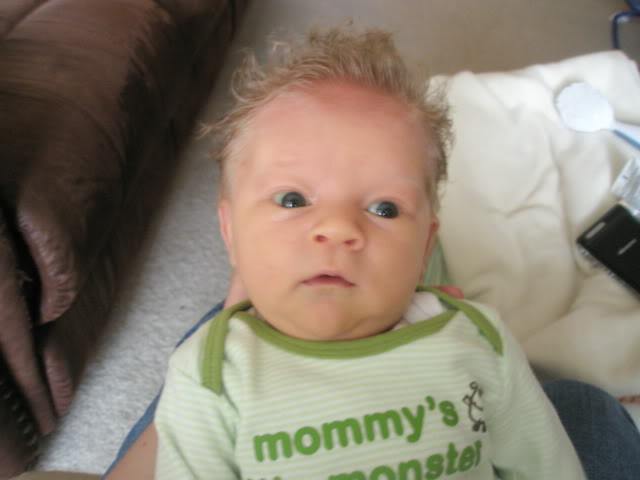 Combed Forward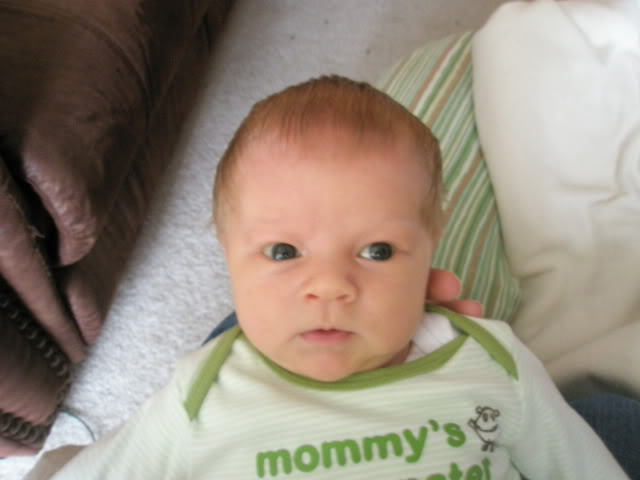 Faux Hawk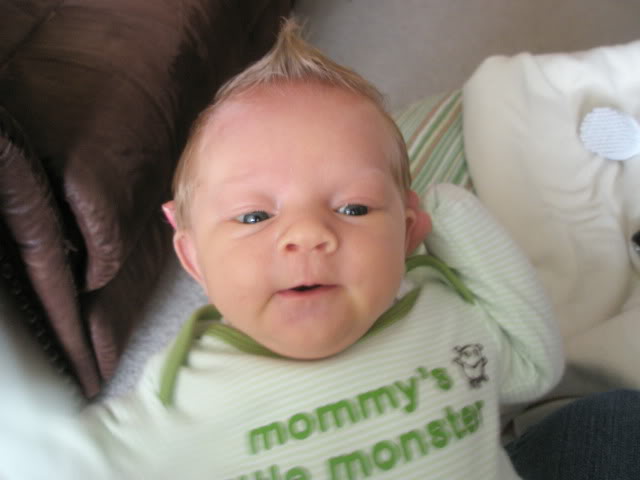 Make sure you leave your vote! Let's see which one wins!