Thanks Grandma!
On Monday Dallin's mom flew in to see her newest grandson and to help us as we get used to having our new little Benton in our lives.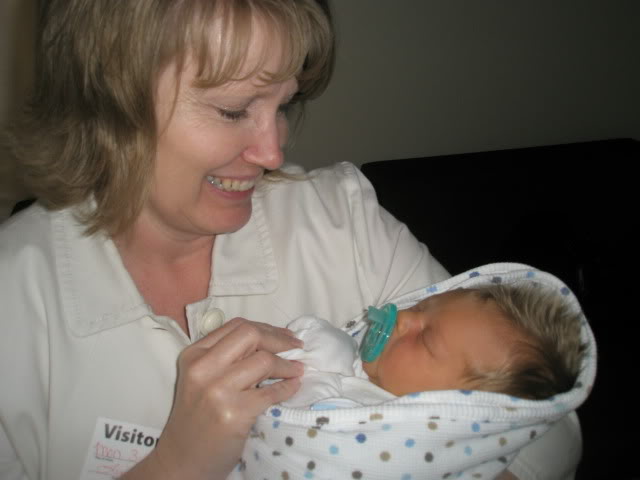 It was so nice having her around for a few days. We are so grateful for everything she did when she was here. She would help him (and us) sleep at night, change diapers, and even do our dishes! I really appreciated not having to worry about making dinner every night and doing the laundry. I could just concentrate on taking care of the baby.
And take a look at this quilt she made for Benton! He loves it.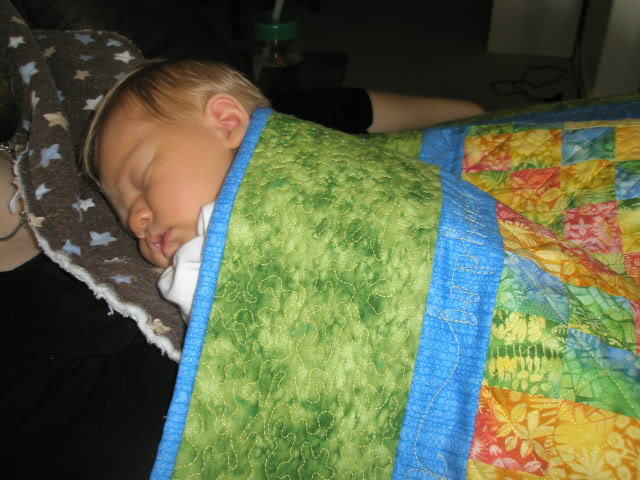 Thank you so much for coming to visit! We loved having you here! Come back anytime :)