11 weeks with the frog
I thought it was about time to take some more pictures of Benton next to his frog.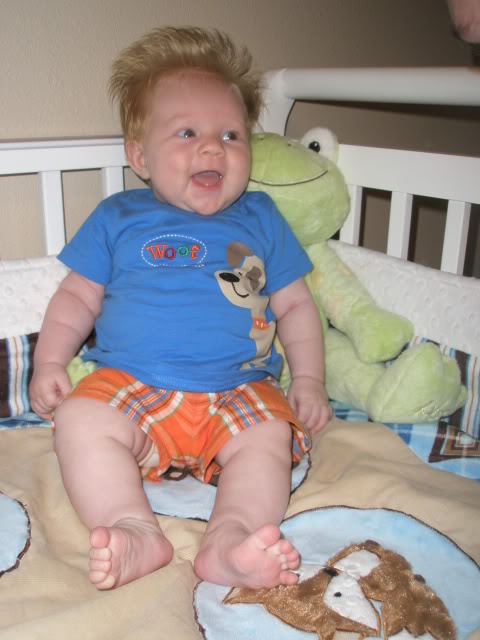 Dallin stood next to me trying to make him smile and boy did it work!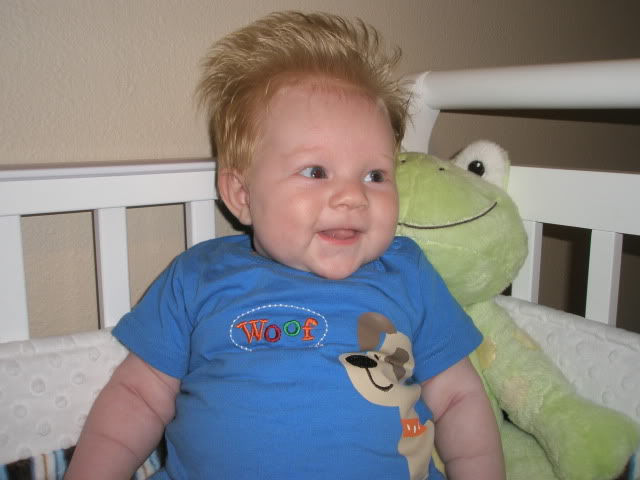 I opened up the size 6 month box and it is a good thing I did because this outfit already fits him perfectly! About half the box fits him! There is a cute kid in our new ward that is 10 months old and wearing 2T pants and 3T shirts! (He is really tall) I think Benton is trying to catch up!