And so it begins
Last week I turned on my sewing machine for the first time since Benton was born.
I forgot how much I love using it! I love to sew. Especially on my new sewing table that Dallin got me for my birthday. It makes it so much easier.
At first I just wanted to finish that bag for bags but once I got started I just kept going!
Now I can't go at the same pace as before, baby only sleeps so long. But I have made a few other little things and have many projects planned
I saw one of these on a blog and thought I would try one, it was super easy!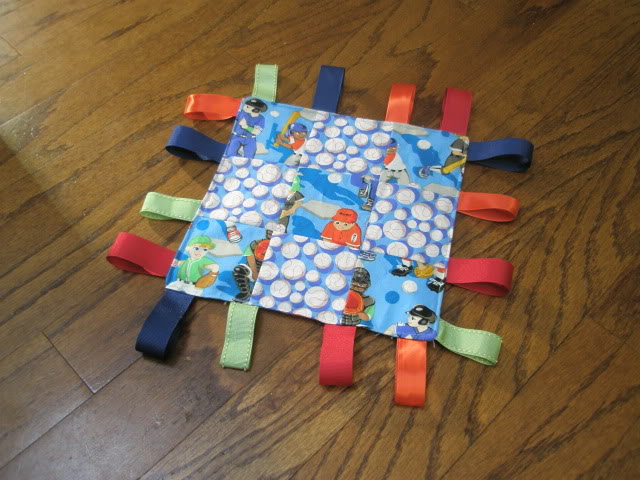 Does Benton like it?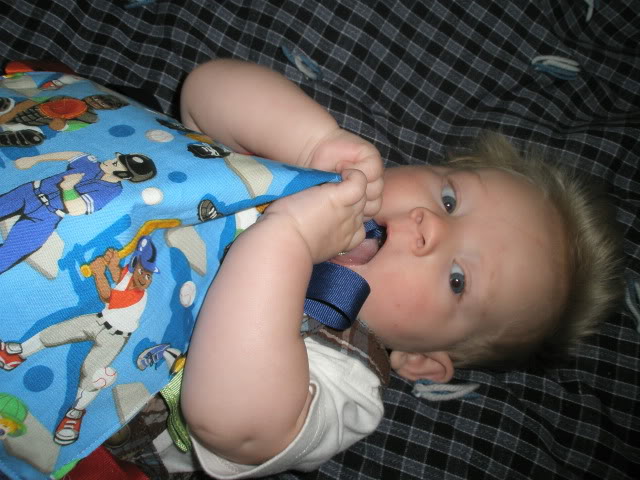 Success!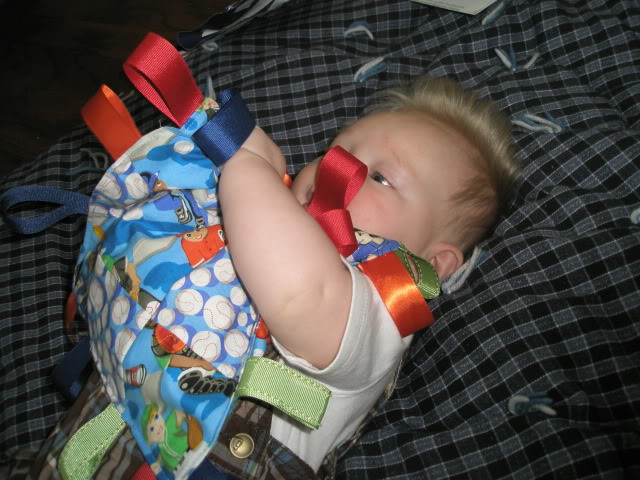 He loves to grab all the tags and there is crinkle paper inside so it makes noise too.
I have been meaning to make these burp clothes ever since I got home from Utah (can I just say that the little quilt shop in little Ephraim, Utah has a way better selection of fabric than our super store JoAnns) So I finally whipped them up and am looking forward to getting some barf on them (and not on my clothes)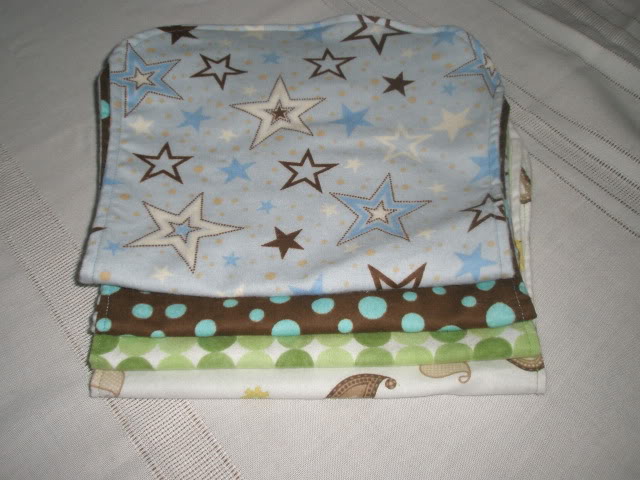 Next I want to finish a baby quilt I started at Christmas and make a hide and seek bag. Do you have any fun sewing projects you want to start/finish?