Yikes
Wow I haven't posted anything in a while... I will just catch up all in one post
At the end of June my brother Jason came up to work with my Dad and sister so we decided to get everyone together and have a bbq. It was really fun.
Pa and Oma came on the bike (of course). I am sure they are waiting until Benton is big enough to ride with them!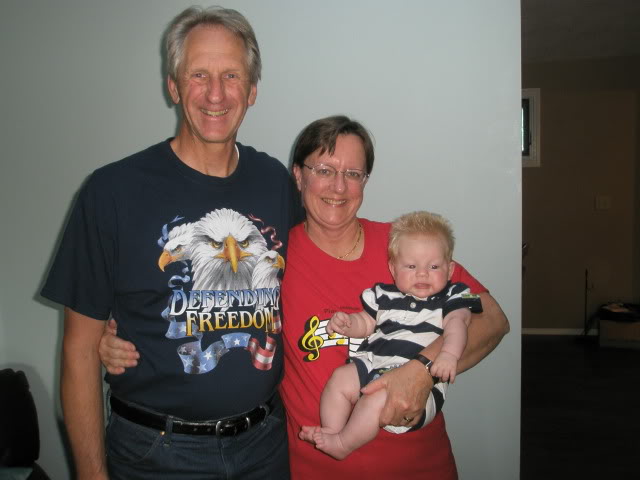 Yeah, it was hot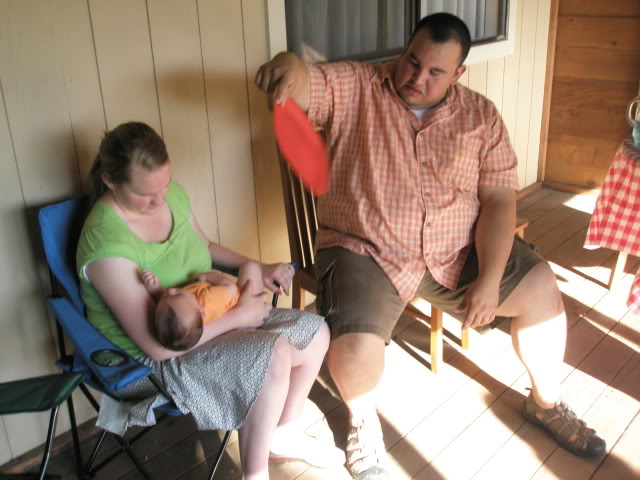 Here is one with Tabiatha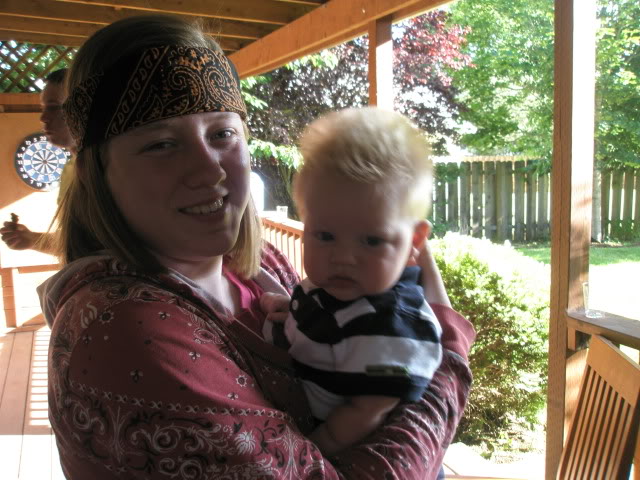 The rest of the photos didn't really turn out :( But we sure had a great time together. The kids and I played the game of life and everyone got to play outside.
We must really like bbq's because we had another one for the 4th of July. On Saturday we invited some of our friends over for some sanpete turkey and a great time. It was really nice to be able to invite people over and have room for them! I didn't get a single picture though!
Here is one of Benton on the 4th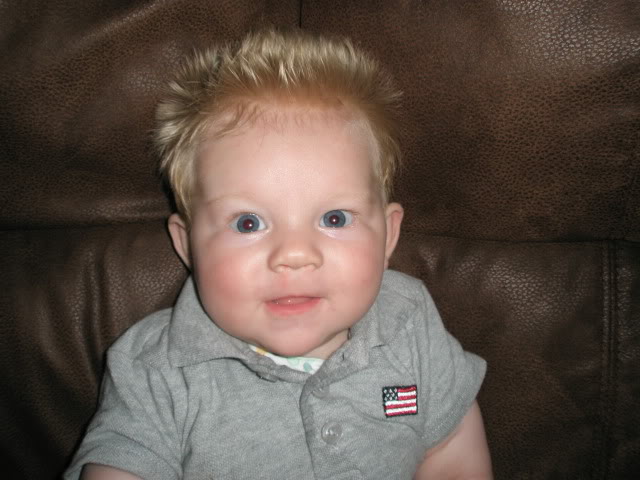 He liked most of the fireworks... there was one that he REALLY didn't like, but other than that he just stared at them.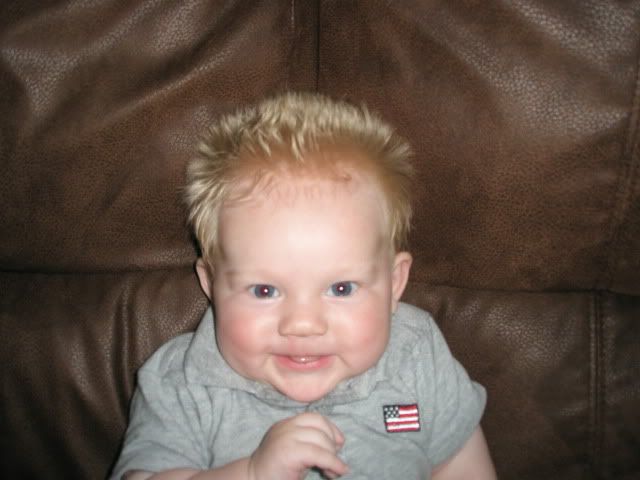 Monday the 5th we wanted to get out of the house so we headed to Multnomah Falls. Everyone else had the same idea! Not only was the parking lot full the exit was backed up to the highway. We just went to the next exit and found some different falls there. They were beautiful!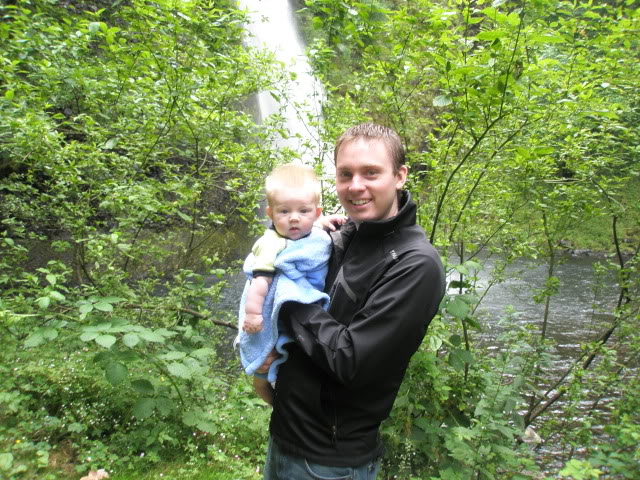 We had a little picnic and went on a little hike to see a few more waterfalls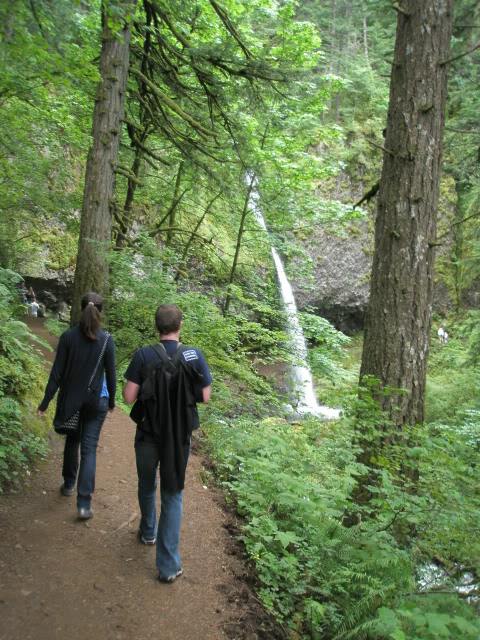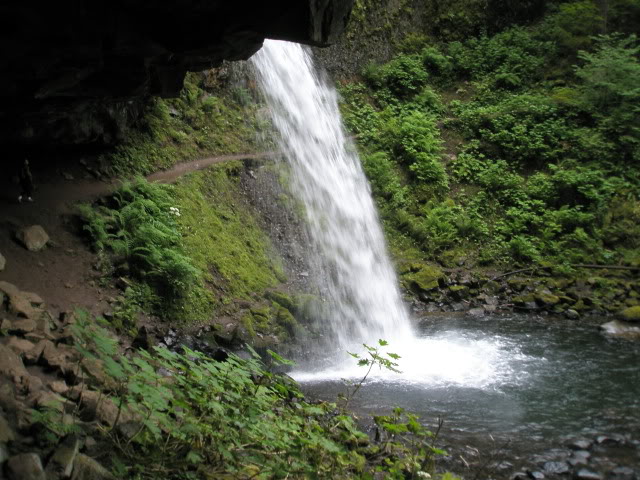 Benton did really well! I was impressed. He was happy the whole hike in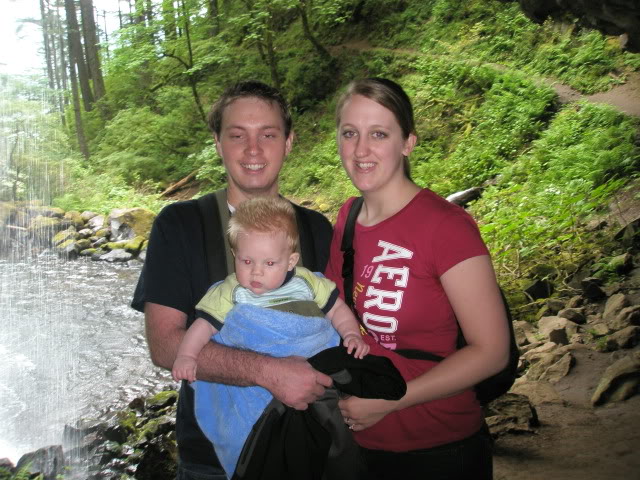 And slept the whole way out!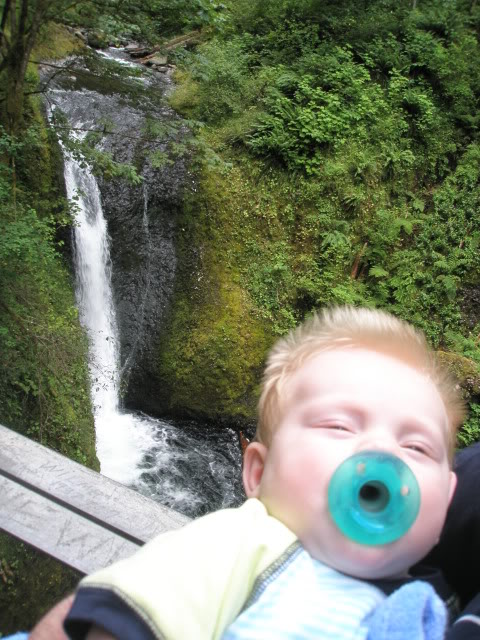 Yesterday I laid Benton on the couch to take a few pictures of him and look what happened

Yep! He rolled over! I was just taking pictures then all of a sudden I realized that he was on his back! So those pictures are really of the first time he did it! I was so proud. He did it one more time and then hasn't since. But we will keep practicing!
Well I guess that is a long enough post for now. But expect more soon. Have a great weekend everyone!