15 months
Benton is 15 months now and I can't believe how much has changed in the last few months. He is growing up all the time and learning new things everyday.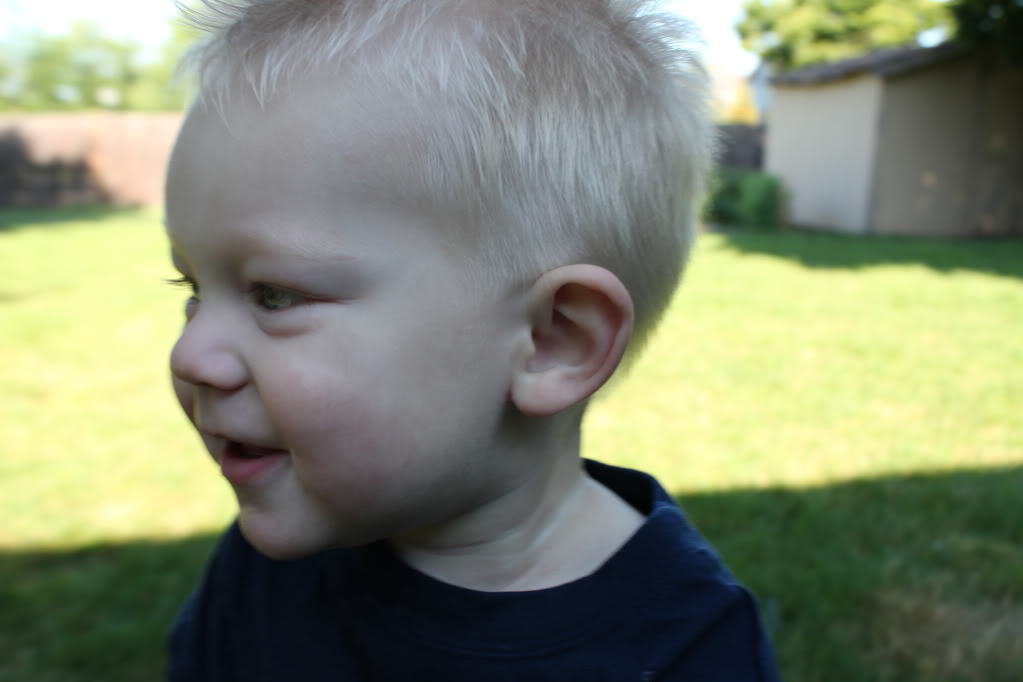 He weighs 24 3/4 pounds and is 32 inches tall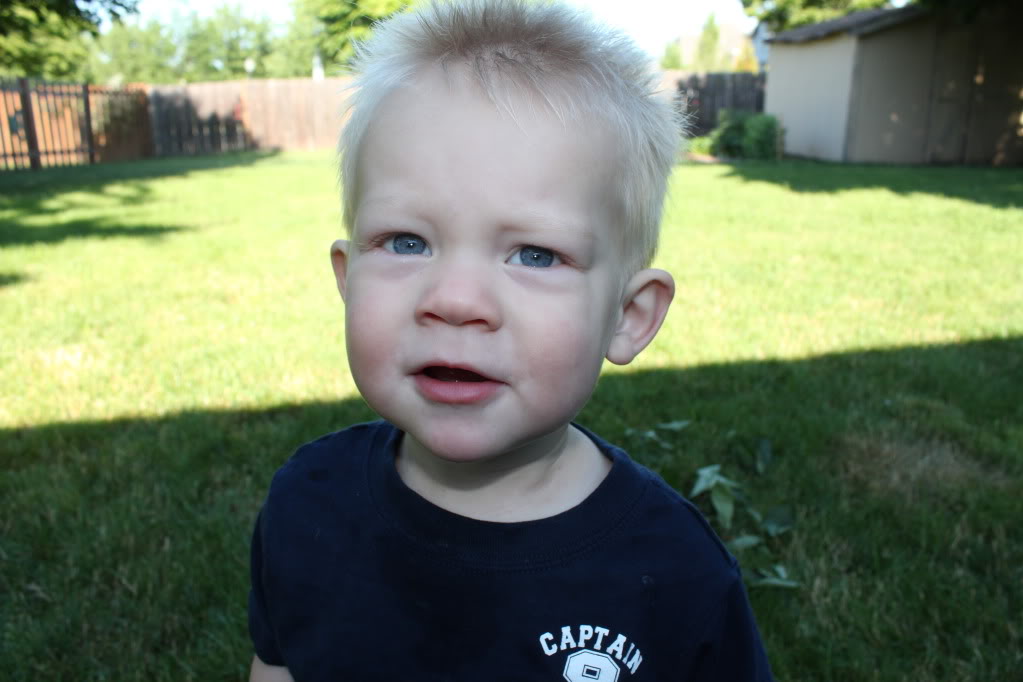 Everyday he can communicate a little bit more. It is so nice! I can now ask him questions and ask him to do things and he does them. If I ask him if he wants to go outside he goes and finds his shoes and brings them to me to put on. Once his shoes are on he goes and finds mine and tries to put them on me.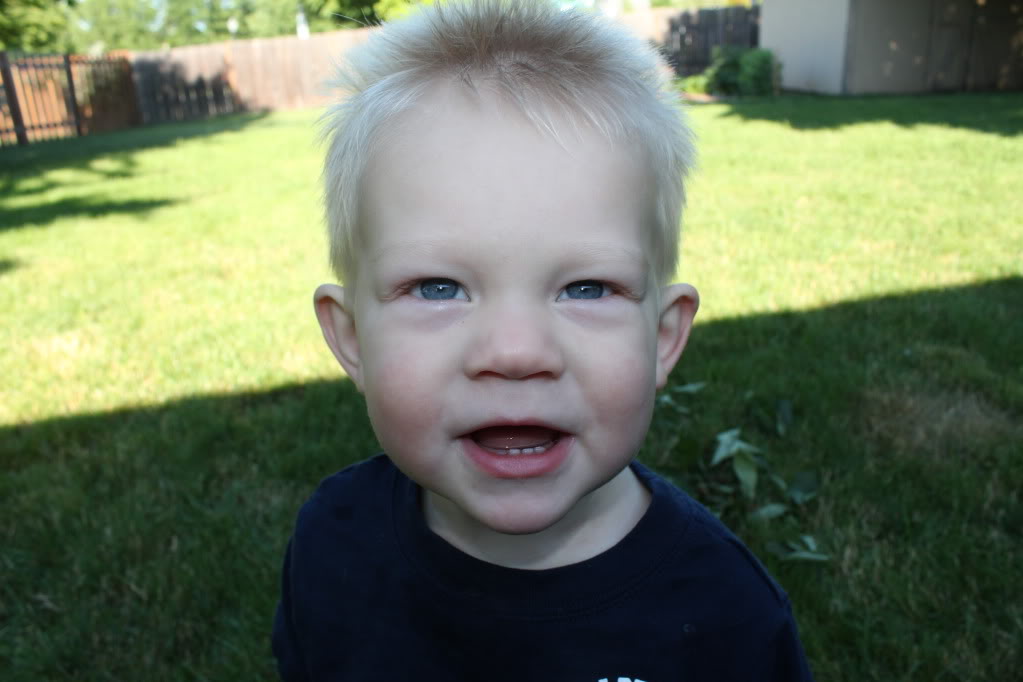 Of course he still loves being outside anytime of the day. He is ready to go outside from the moment he wakes up until when he goes to sleep. I can't wait to see what he thinks of camping.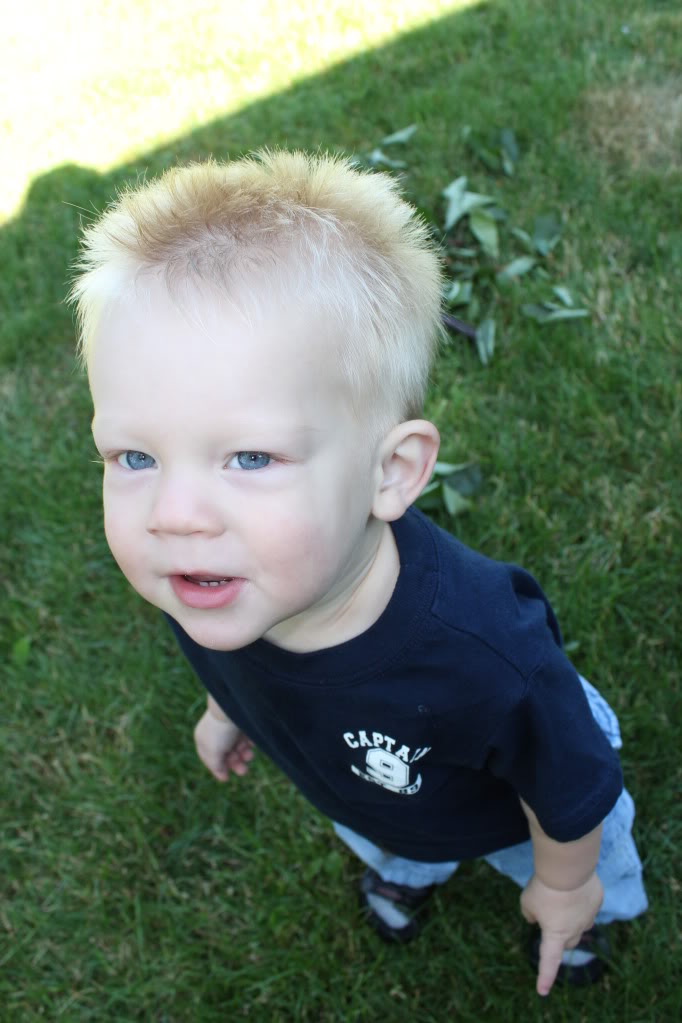 He loves to say 1 2 3 Go! You can't really make out the 1 2 3 but he has the word go down pretty well. It is really cute.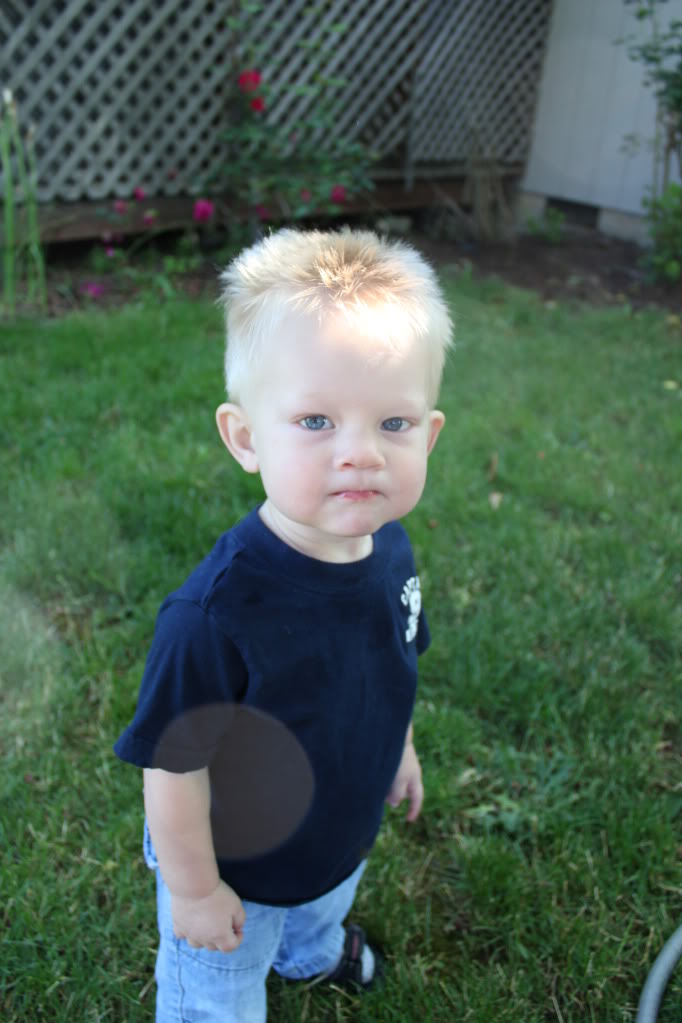 Basically he is more fun everyday and we are loving it!