The 4th
I am way behind in blogging, sorry about that. But be prepared for a massive catch up. Back on the 4th we went over to my Dad's house for a family BBQ. It was the first time that Pa and Oma hosted an event for the whole family and they did great! The food was great and all the kids had fun with some fireworks.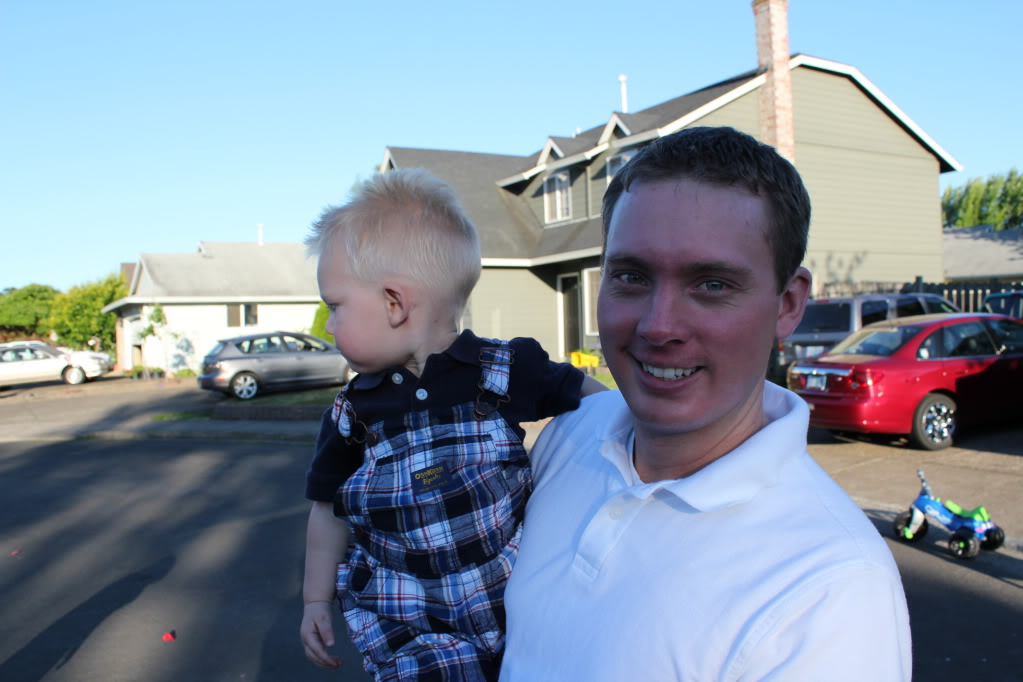 We let Benton stay up a little late, but not late enough to see any of the fireworks in the dark. He was interested in them, but didn't know quite what to think of them. Kris picked up some balloon fliers and he loved those! All the kids did.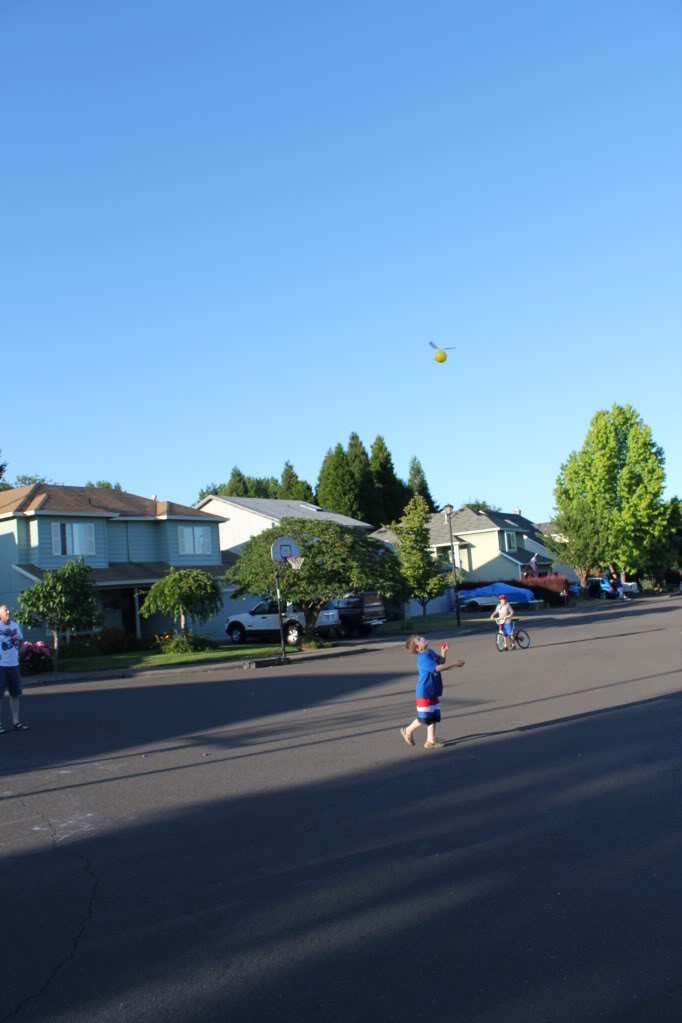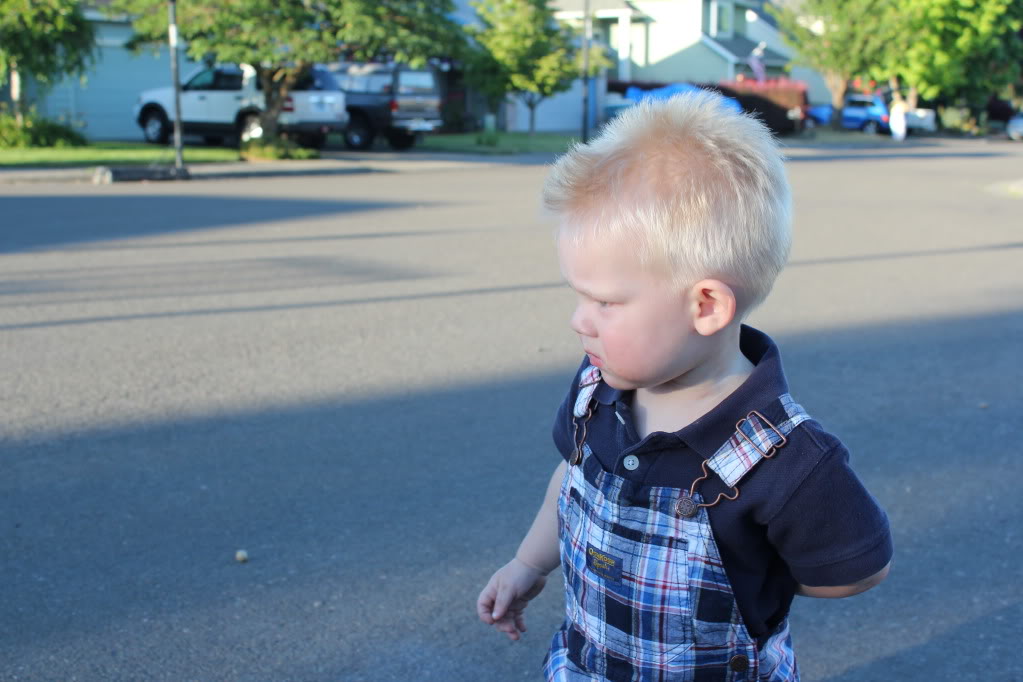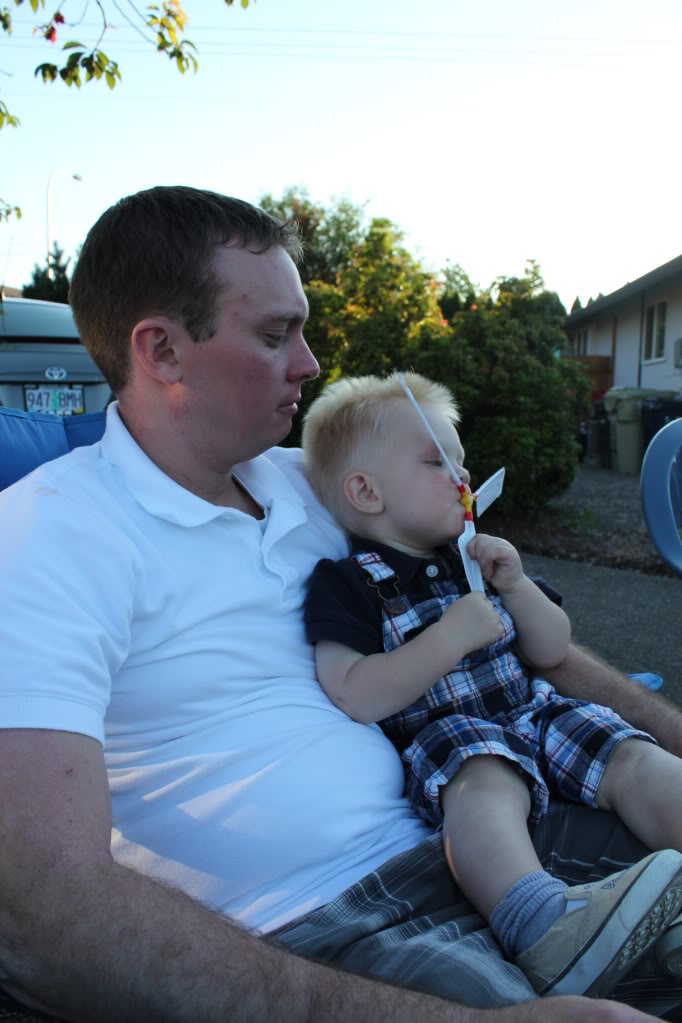 After Benton went to sleep the fireworks really started, and they were loud! I remember they woke Benton up last year and he didn't go back to sleep until they stopped, but this year he slept right through them! Yay for a good sleeper. We all had a great 4th and loved spending time with family.I should probably work on getting group photos... next time!