More Utah fun
One day Benton and Kadence found uncle Blake's long board and had a blast playing on it.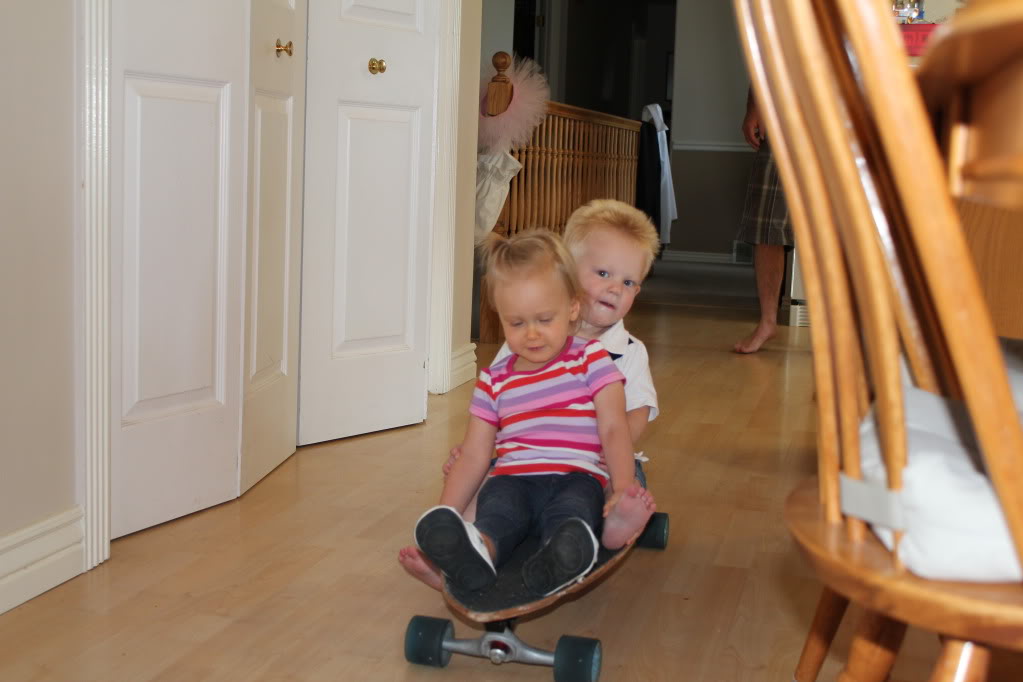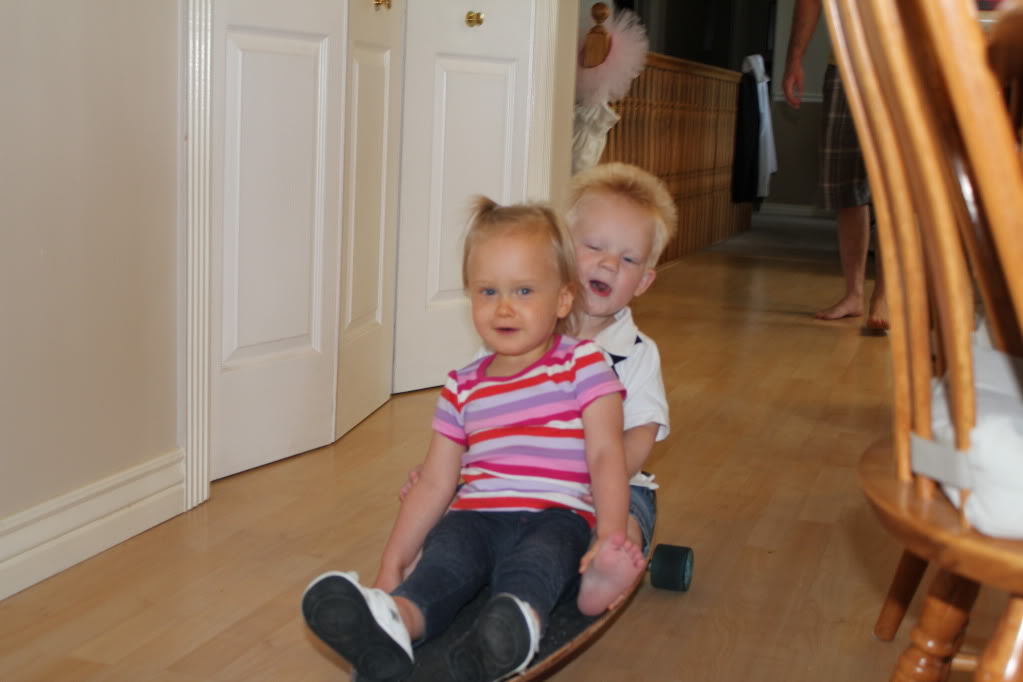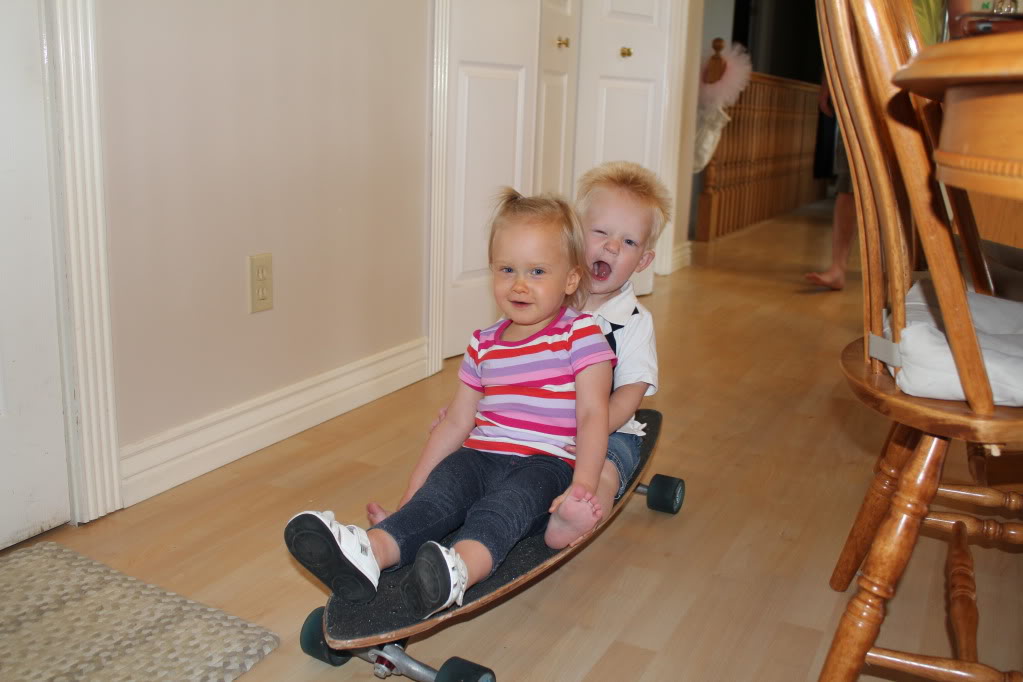 One of the days we drove up the mountain and walked around a little lake. Right when we got there a couple just caught a fish and they let Benton see it.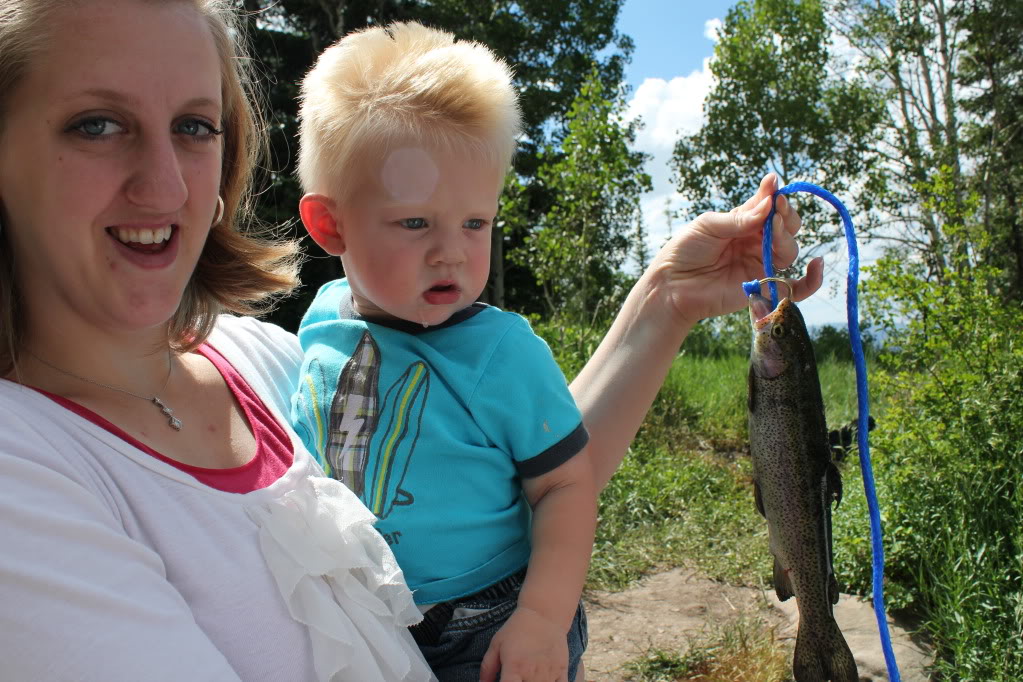 He just kept looking at it unsure what to think.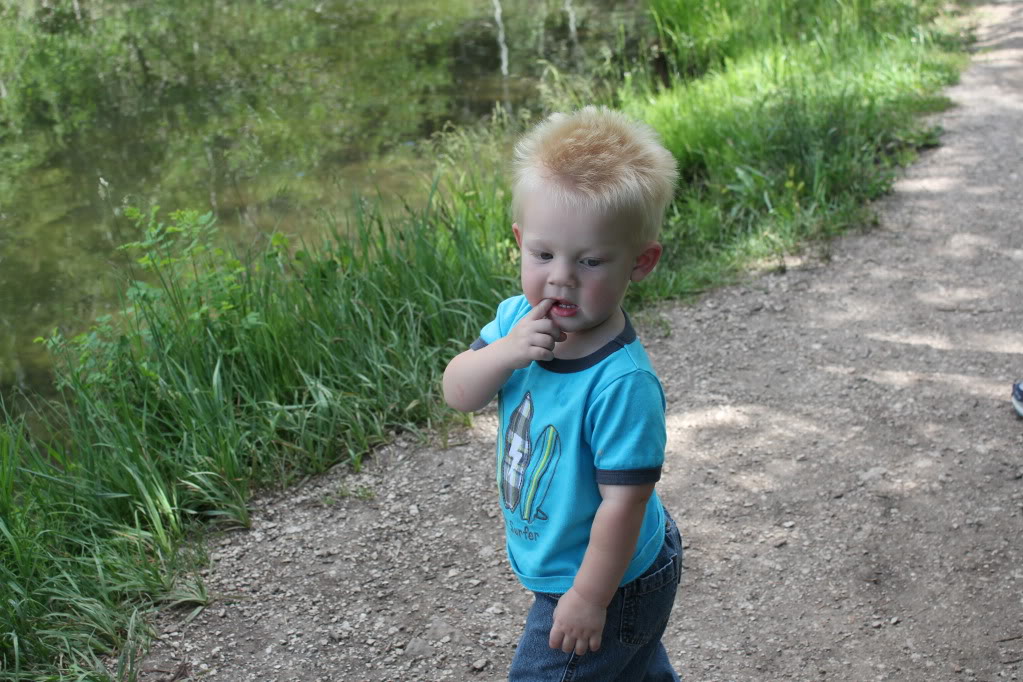 We decided that trails are a great place to let Benton walk, he has no where to go but on the path!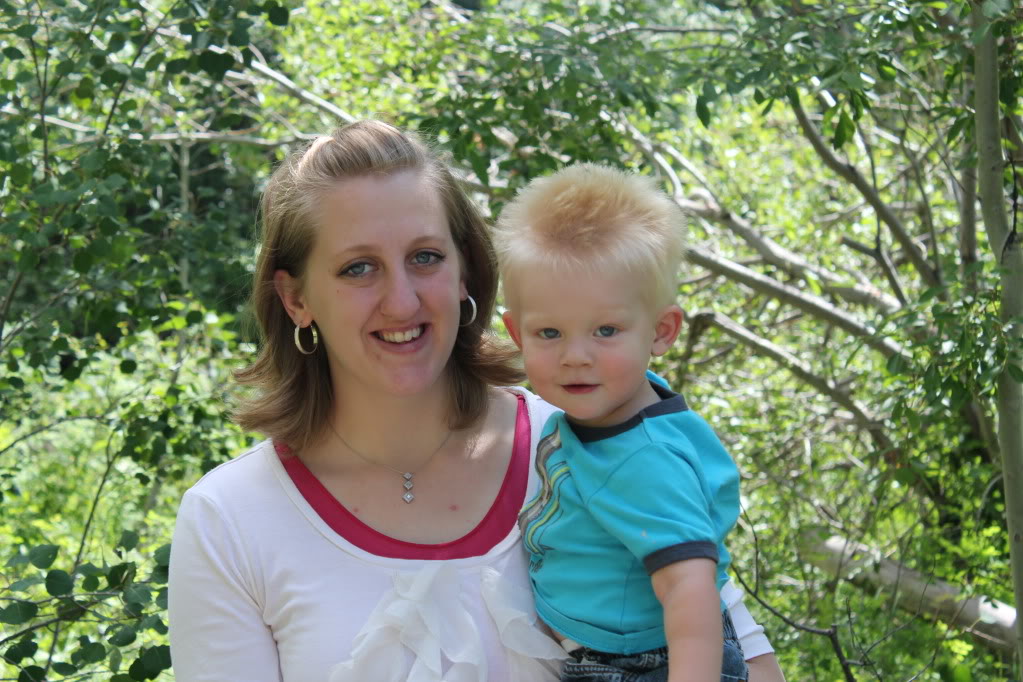 He had a great time wandering around, and if he could have, he would have walked right into the lake! He just loves water.