Reading
Every night before going to bed we read to Benton. He has never been the kind of kid that sits of your lap and reads books with you so we had to figure out a way to make it work. We usually read to him while he plays. I wasn't sure if he was really listening but a few months ago he started getting books to "read" on his own while he read to him. Now I know he likes to be read to, he is just too active to sit still the whole time.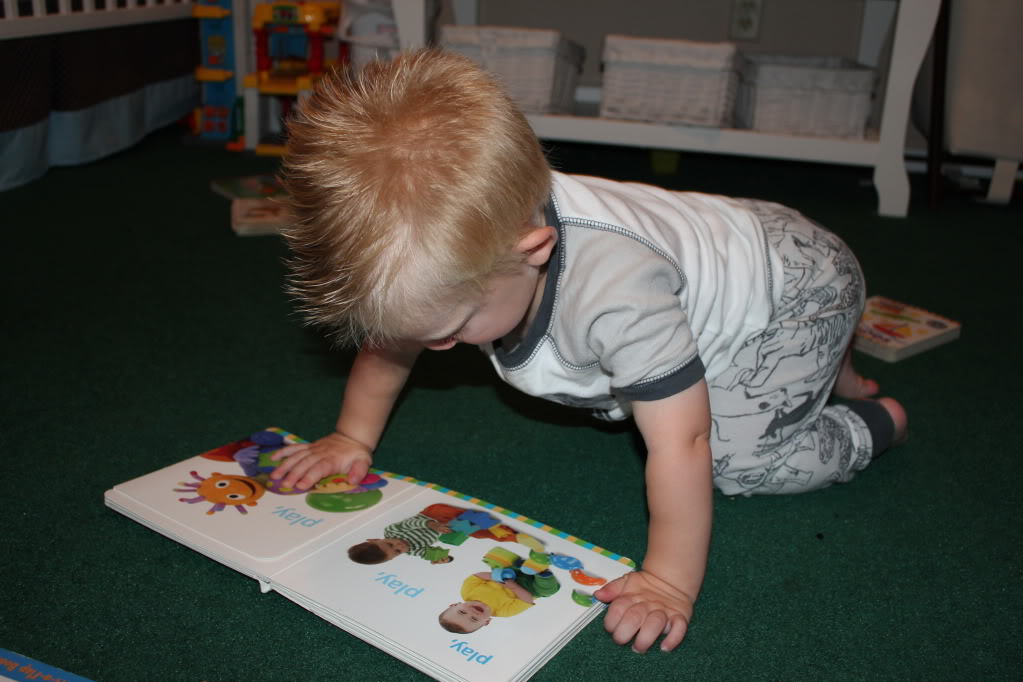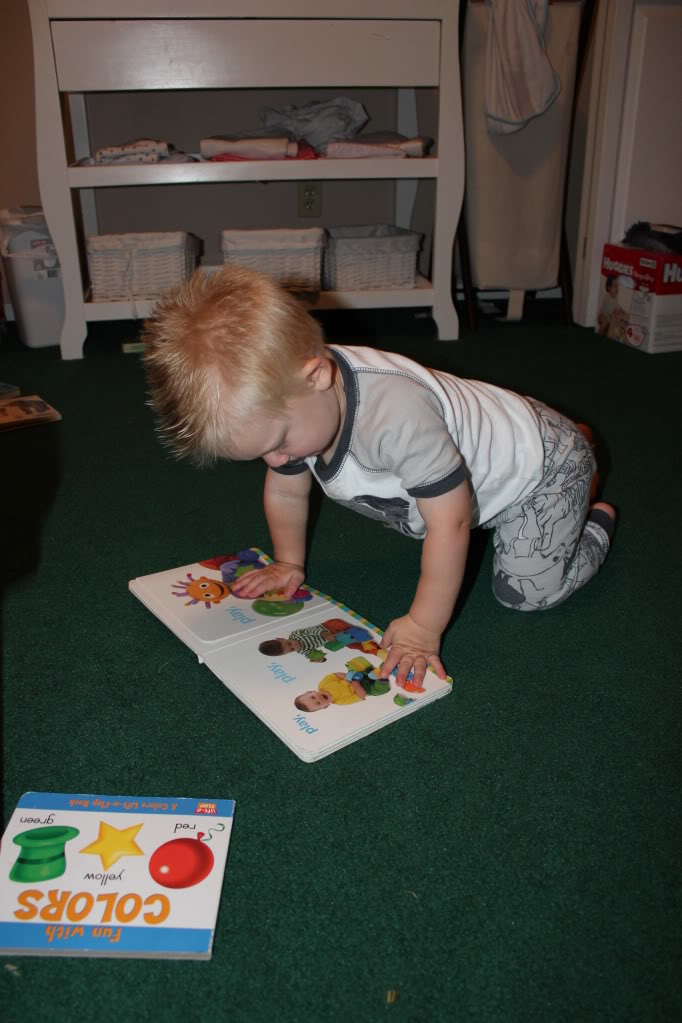 When he noticed that I had the camera he pulled some awesome faces.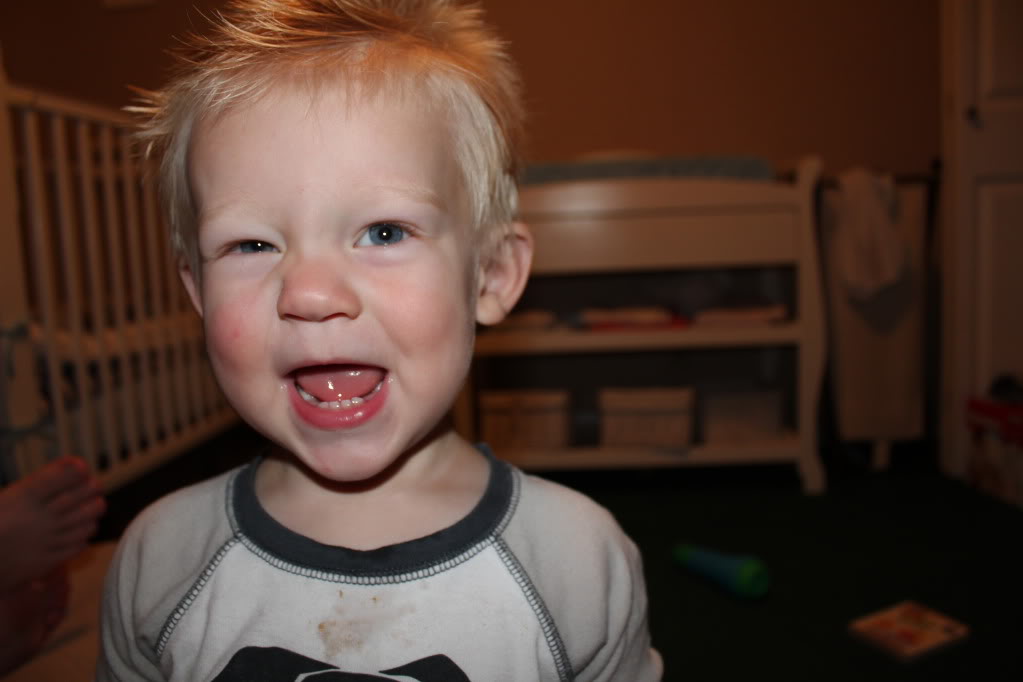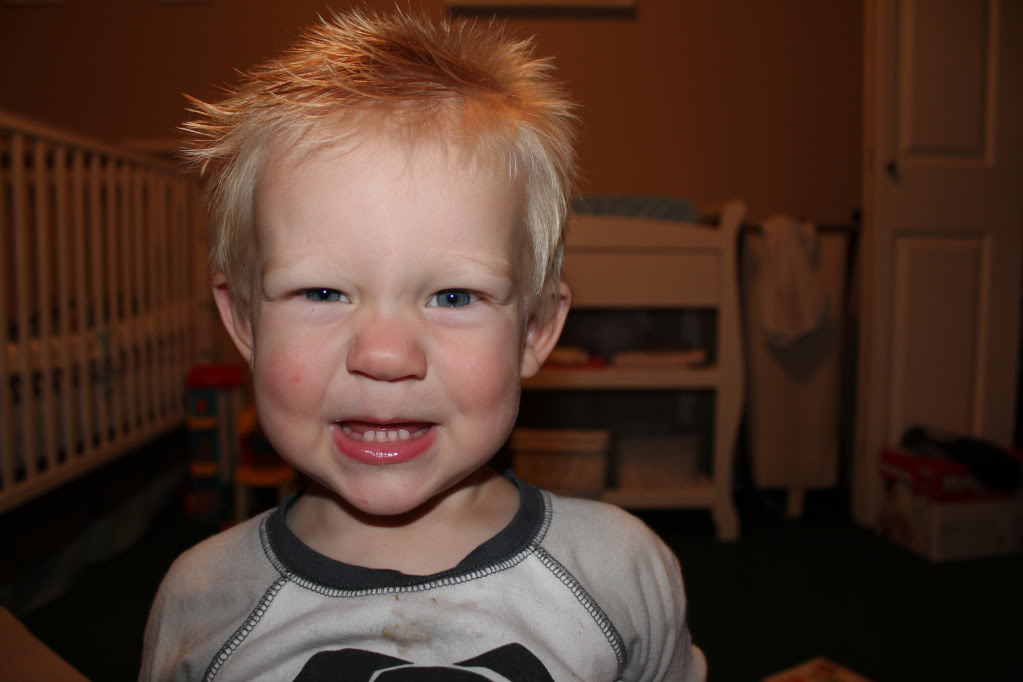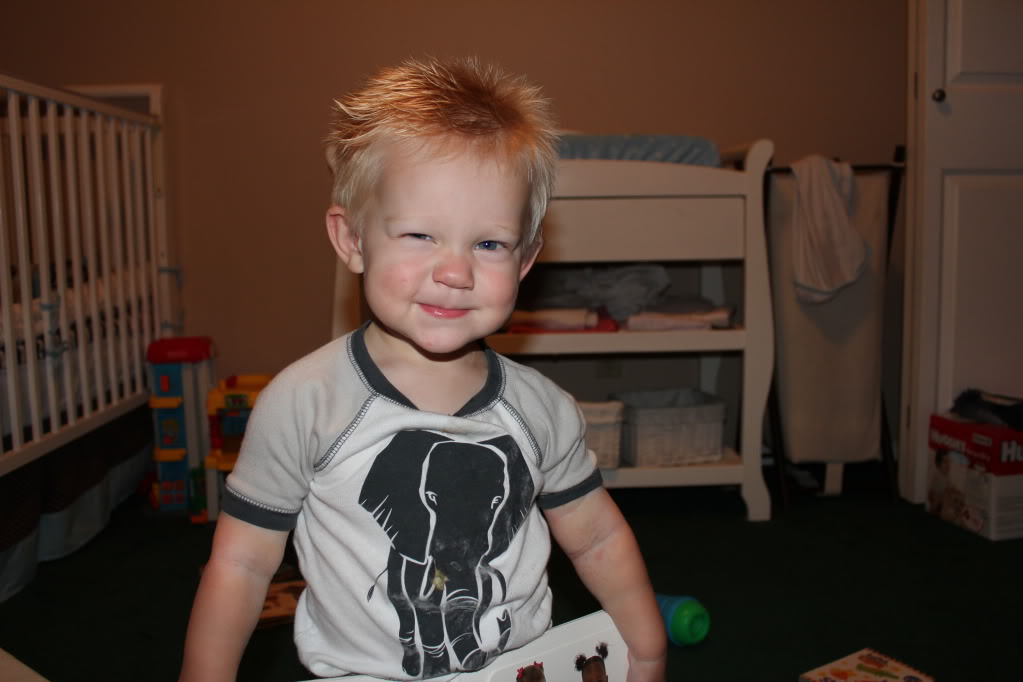 That is some good reading time...