Advent Calendar & Frisbee
It's official. I have been terrible about taking photos this whole month. I had a goal of taking some pictures of Benton today to post on here and we actually took some. Before nap time too. But first I want to show you my new advent calendar. Two years ago I started this thing, two years. Sometimes it is hard to judge how long a project will take you while you are thinking about doing it. That is something I have tried to take into consideration more and more before I begin a project so I don't end up working on something for as long as I have with this one. The other problem is that it is a Christmas item, which means that as soon as Christmas is over I don't want to touch it for at least 10 more months. So finally here it is, ready the day before the count down starts.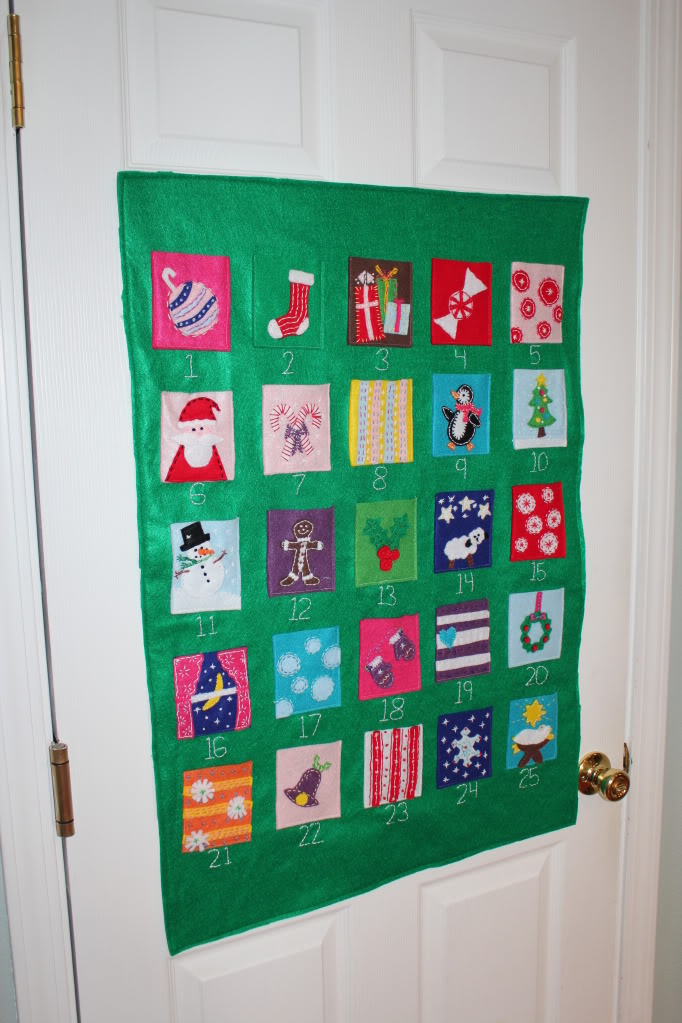 The original inspiration picture was in the shape of a Christmas Tree, however I knew that if I were going to have mine in the shape of a tree it would still be uncut at this moment. Do you know how hard it is to cut out a tree that size? I knew it would look funny (like lots of photos I have seen online) so I decided to just go with a simple shape and actually finish it. Here are some close ups.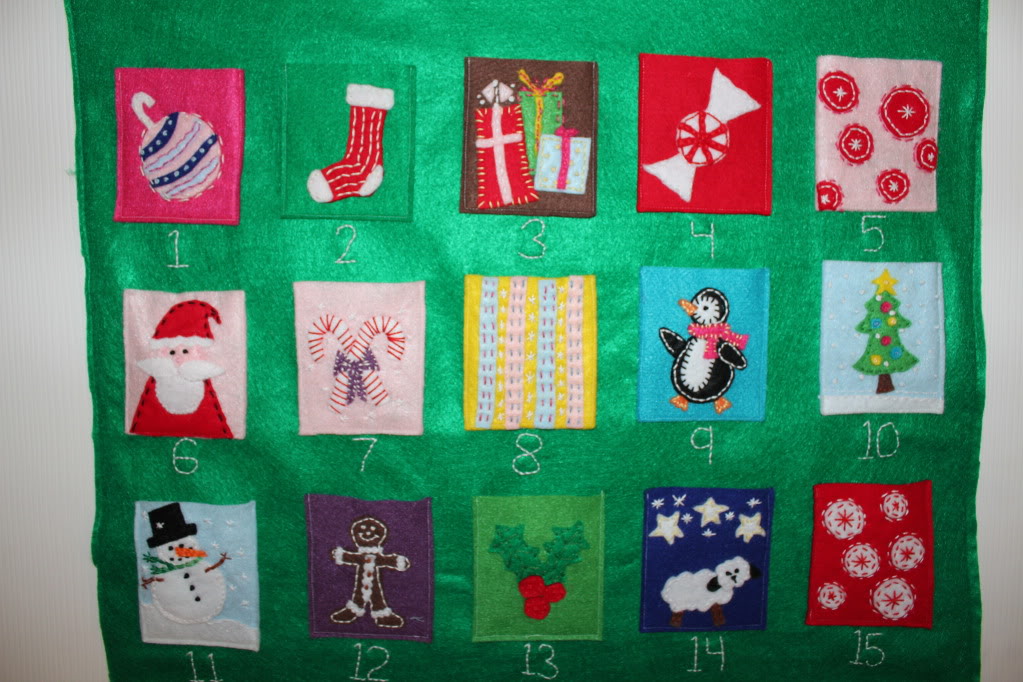 I think my favorite one is the penguin.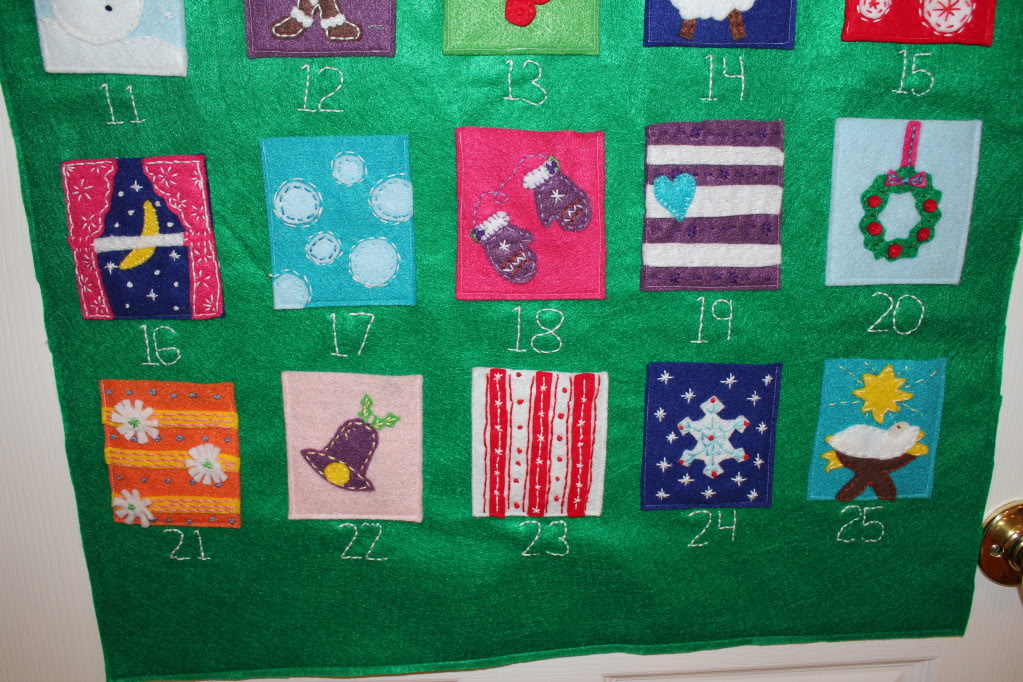 It is now filled with candy and ready for tomorrow!
For anyone interested in making one of these, just keep in mind that this took no less than 35 hours... I should have just bought one!
And now for the best part of the post, Benton with his Frisbee.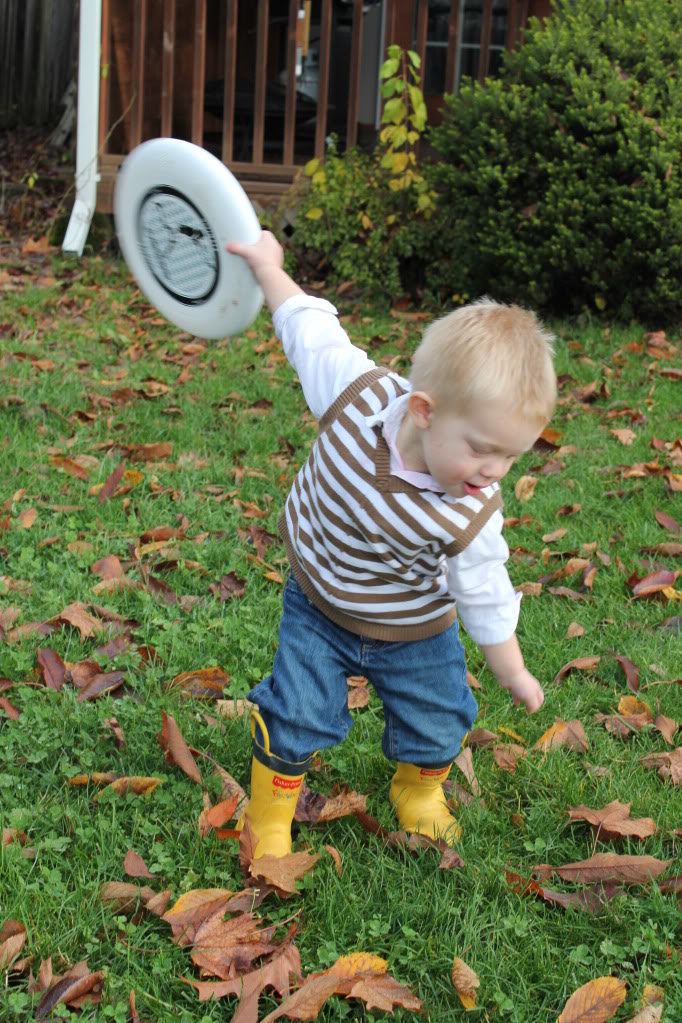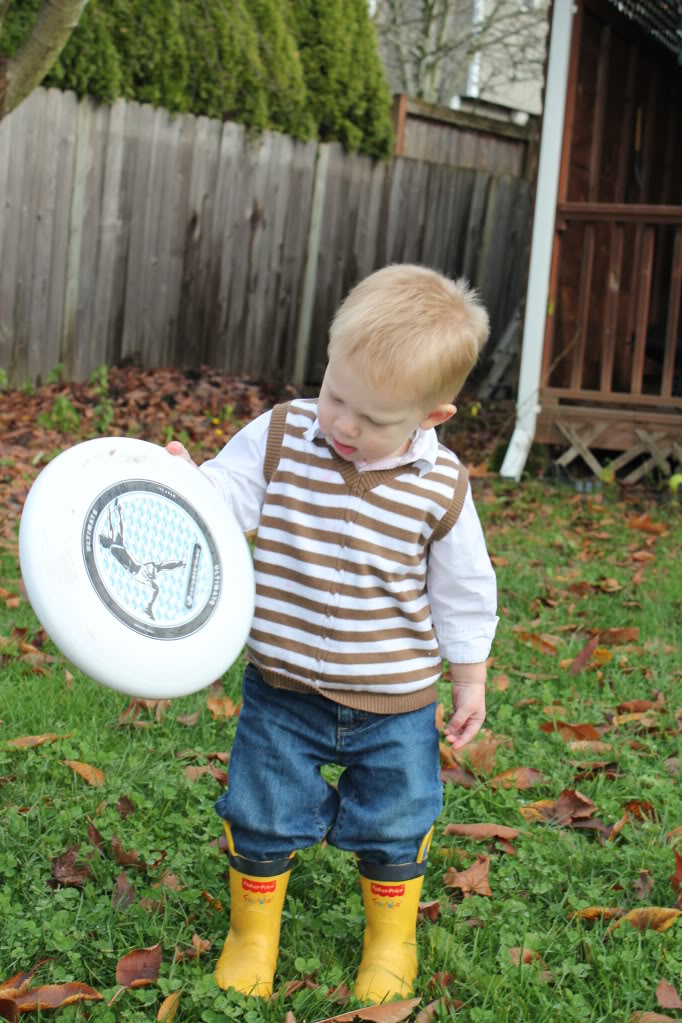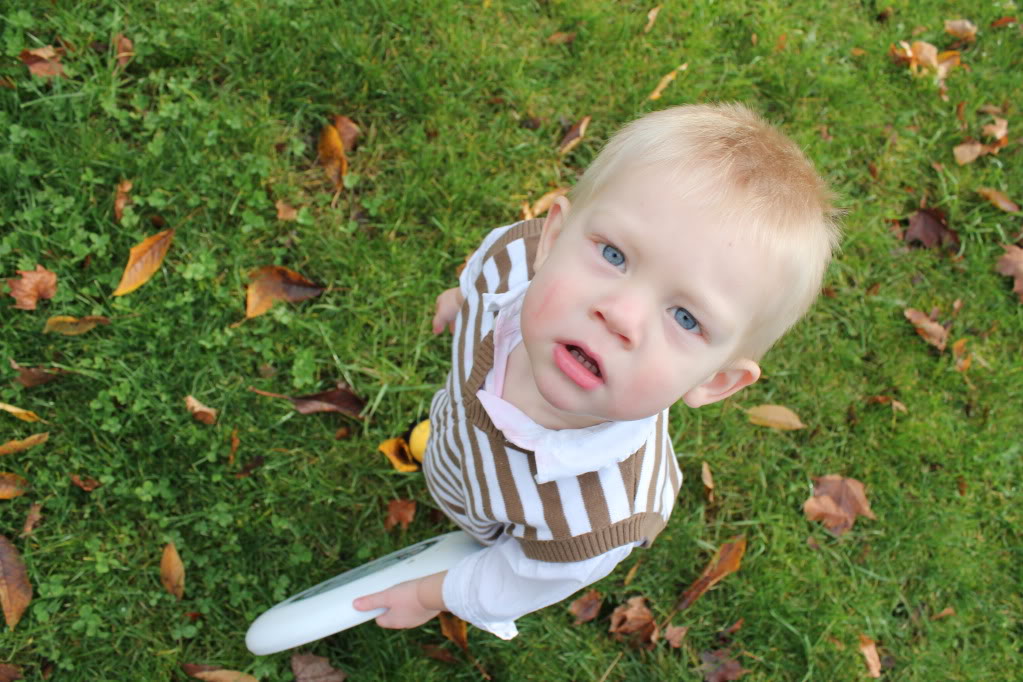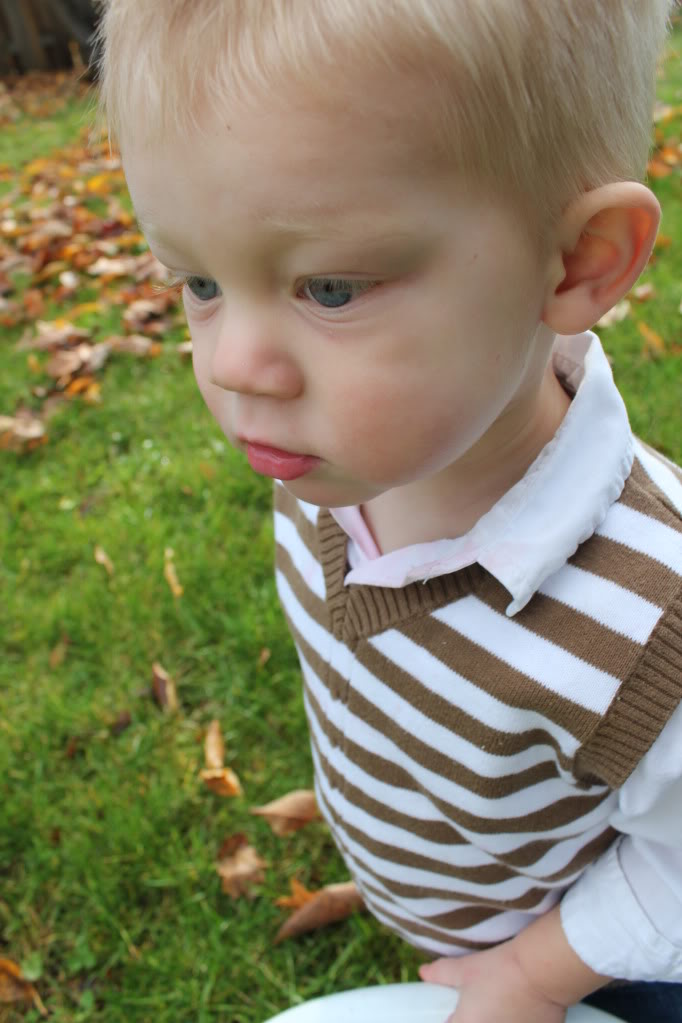 I love that cute little guy.