Baby 2's First Blanket
After finishing a few more baby blankets to be donated from the material that was given to me I was finally ready to make one for my own baby. I am not anywhere close to coming up with designs (or colors for that matter) for quilts so I always find one that I like to copy. Here is my inspiration photo.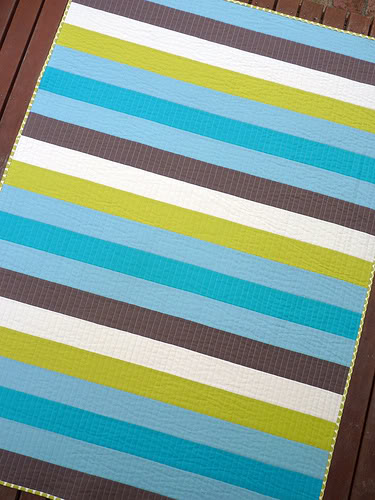 Isn't it lovely? I have to say this is probably the epitome of my style of quilts. I look at so many quilts and think they are too busy. It takes a talented person to sew a quilt with a million pieces and pick the right fabrics, I bet it takes lots of practice. My Mother in law is that way, her quilts are always great. So I will leave those quilts to the talented few who can pull them off and stick with my simple ones. I love solid colors in a quilt, I love stripes, I love simple. That is why I chose this one.
I had to change the colors slightly to what was available at the store but here is my version.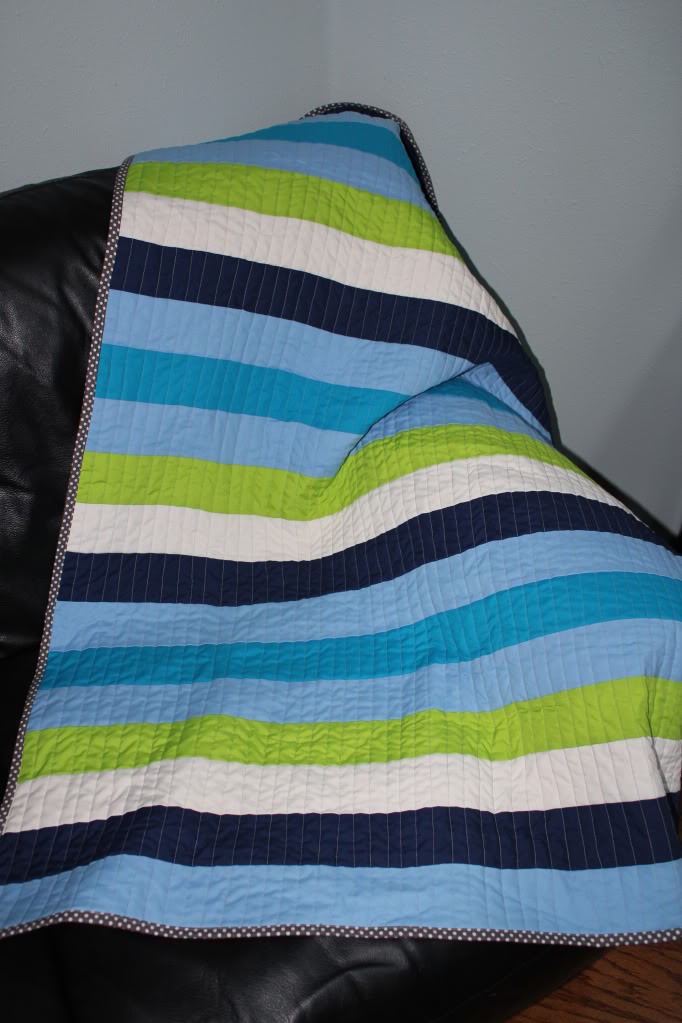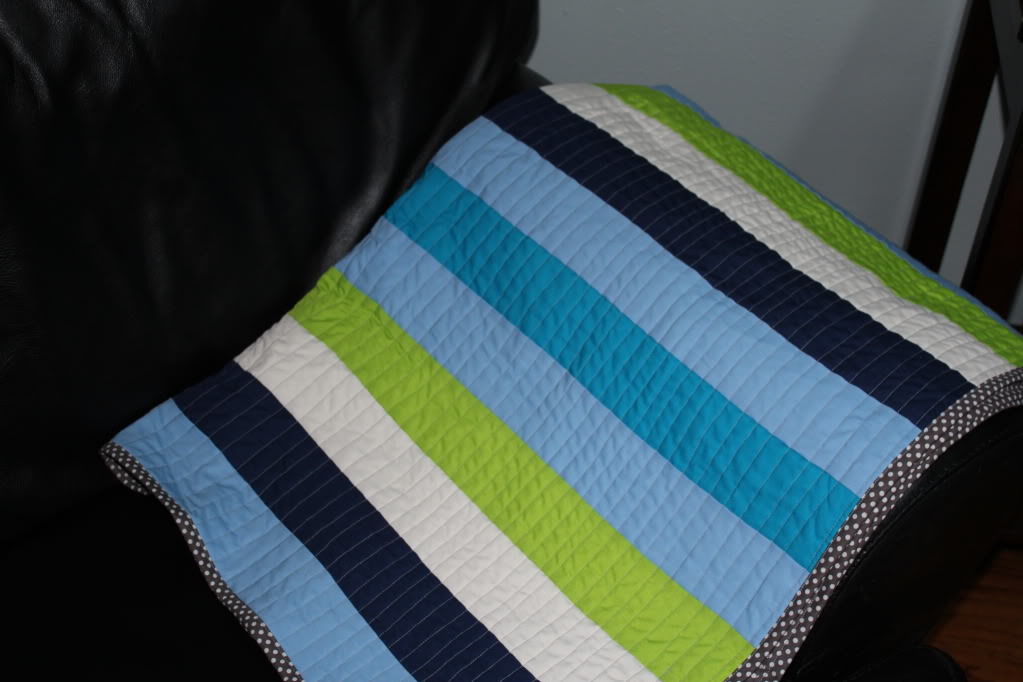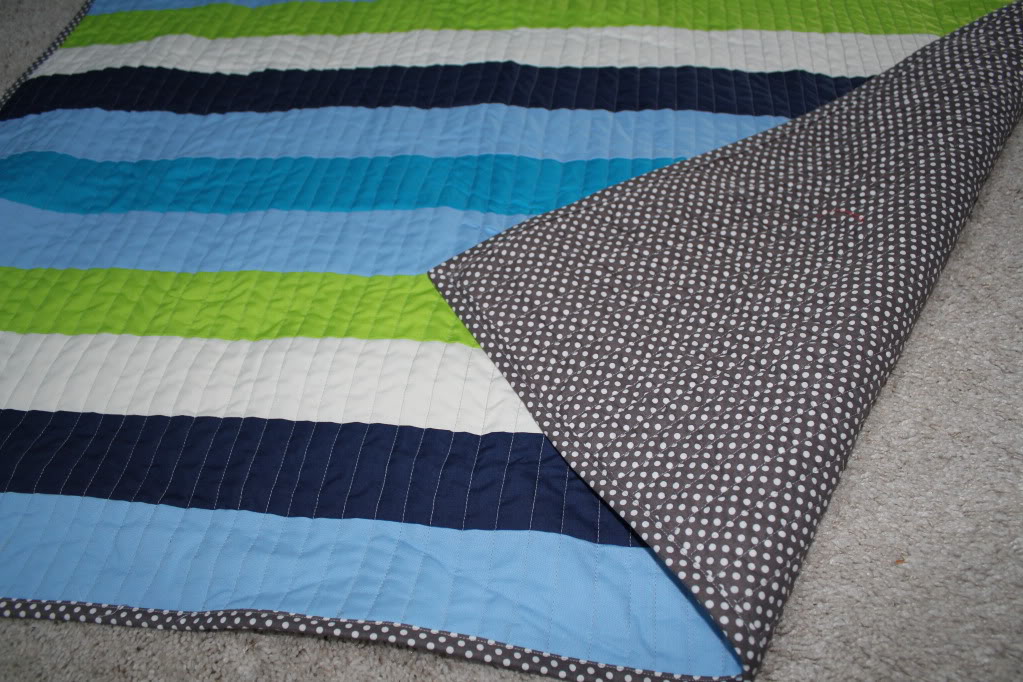 I need to work on getting my layers tighter while I am quilting, but other than that I am really happy with how it turned out. It was really easy to sew, and to quilt. I will admit that I underestimated how long it would take to quilt those lines, but it was worth it. I hope baby number 2 likes it!