Build and Grow
Lowe's offers a free Build and Grow workshop on some Saturdays. I have heard of them but never looked into what they offer. Well this Saturday we decided to go and find out. It was so fun! Here is Benton when we got there, he was anxious to start.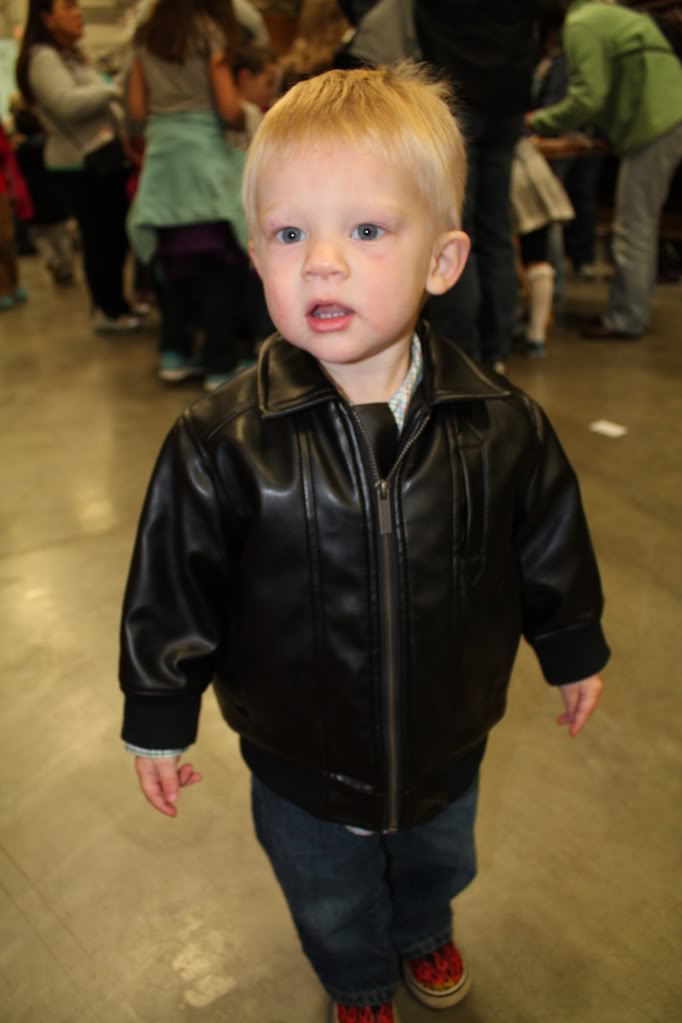 What kid wouldn't want to have a hammer in his hand?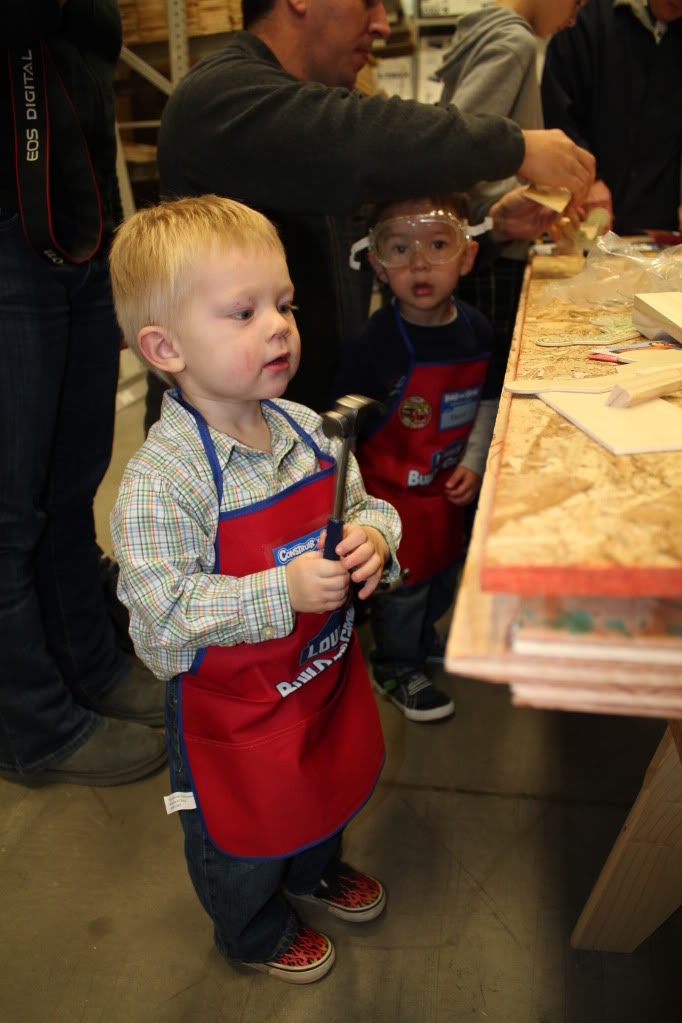 Today's project was a sleigh. When you arrive you get your own apron and sleigh set.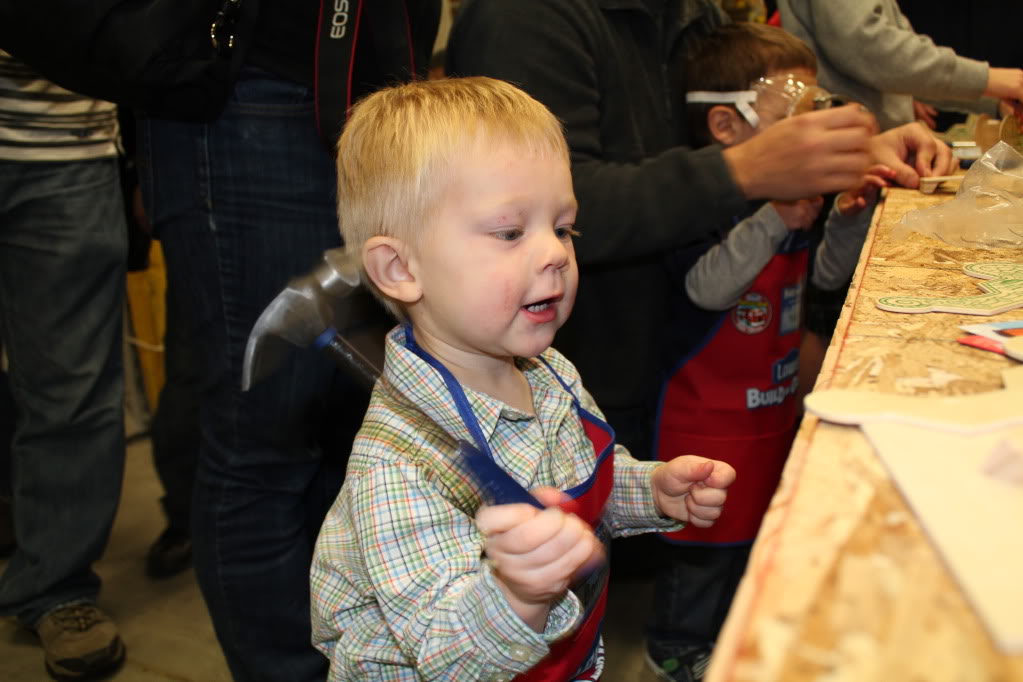 Then the kids get to hammer the nails into place as they put it together. I don't know if Benton could have been happier.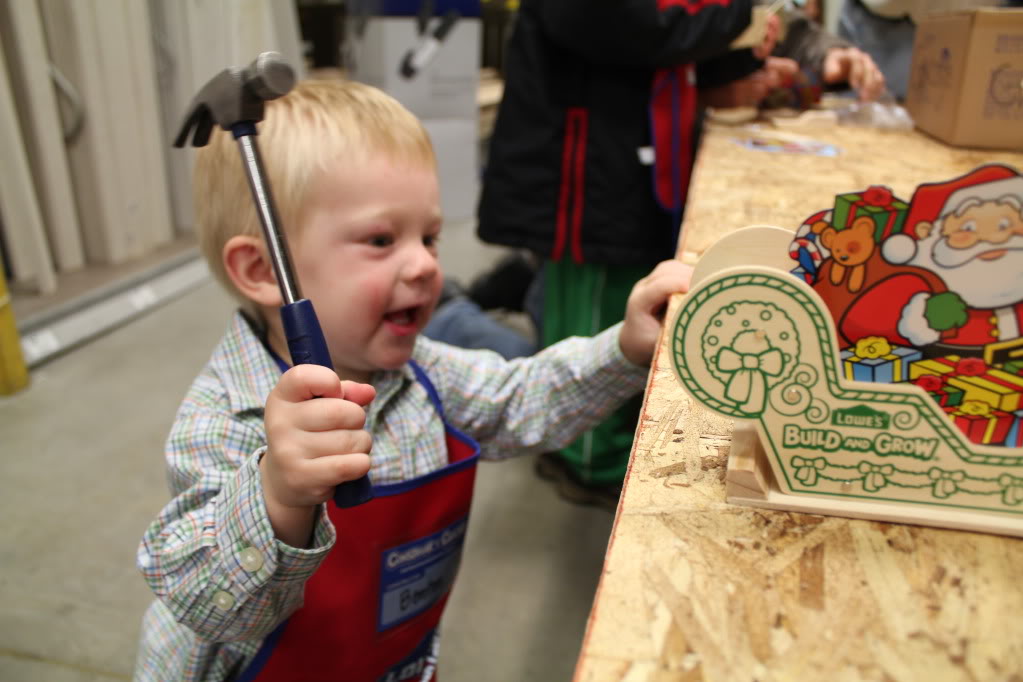 When you are finished they give you a little patch to sew onto your apron so show off all the projects you've completed. We will definitely be going to these workshops more often!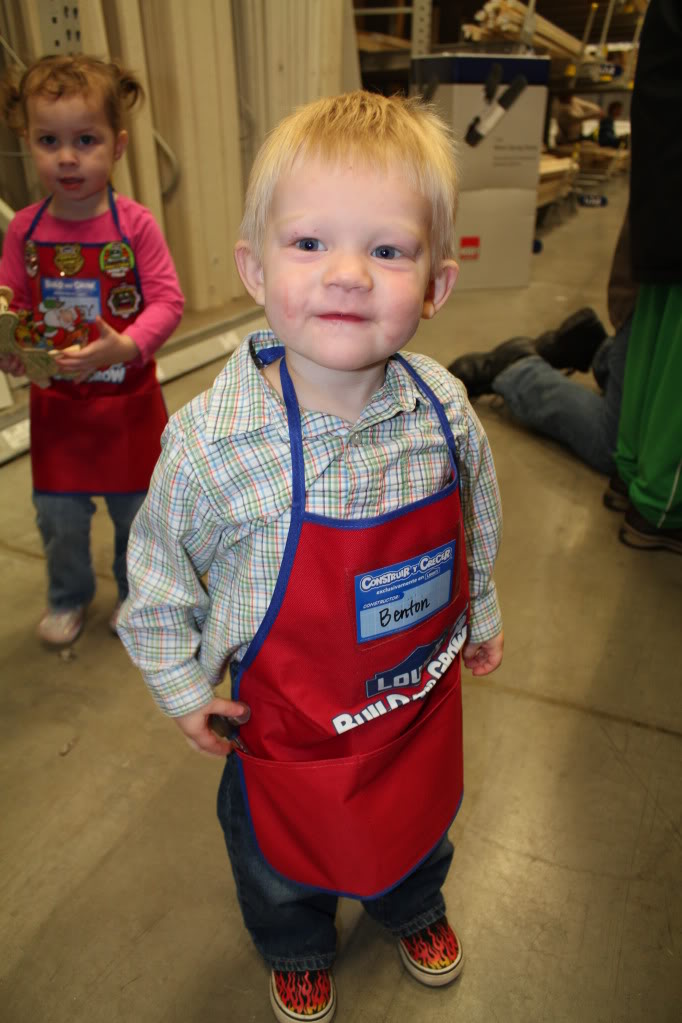 Doesn't he look so cute in that apron?!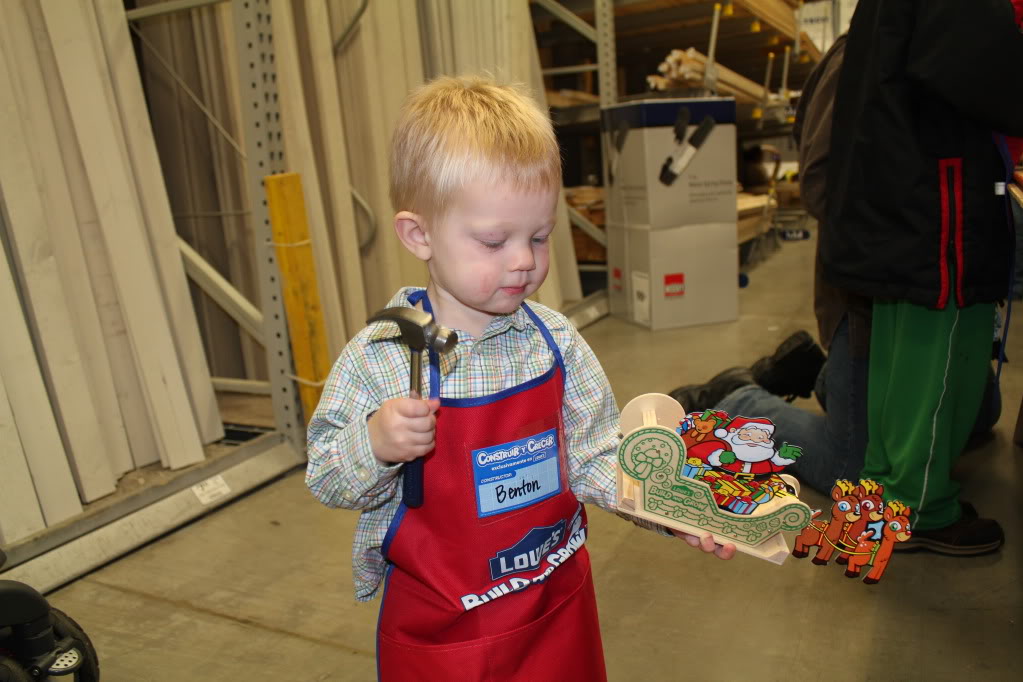 Yep, we've found the perfect Saturday morning activity.