Such a Big Boy
There has been a lot of growing up going on around here. First Benton sat through an entire sacrament meeting on Sunday. He has been getting better but this time was awesome! We had a snack and a book, that was all. He did so well. It is nice to finally feel like you get something out of church again.
Also on Sunday we set up Benton's big boy bed. I just wanted it in there so he could get used to it but he was ready to sleep in it that night! We tried putting him in his crib and he wouldn't have it. Dallin went in and laid with him on his bed for a minute or two and read a book with him. That was it, he fell asleep with no problem! I was afraid we would have problems with him getting out of bed, we didn't!
I have to admit I was a little nervous about him falling off the bed. It is a twin sized bed and is a good 3 feet off the floor. I kept checking on him but he seemed fine. Then at 1:30 he fell off the end of the end, not the side but the end. I put him back in the bed and he fell right asleep again. About an hour later he fell off the side. I felt so bad. I ended up putting him in his crib after that so he could sleep safely and I wouldn't be paranoid all night.
The next morning I wanted to see what he thought of his big boy bed that he was so excited about the day before. Was he still going to like it? Would he want to sleep in his crib again? Well I asked him about it and he just kept smiling and saying he liked his big bed. He wanted to take his nap in his new bed and did great! Here are a few pictures of him just after he woke up from his nap. I think it is safe to say he loves his new bed.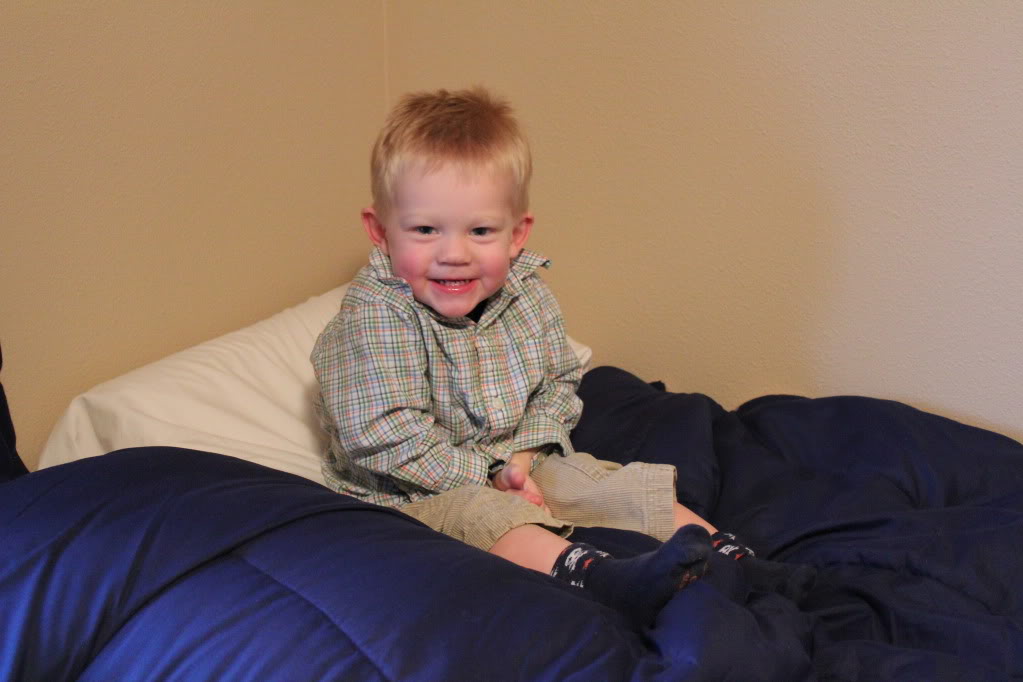 Showing you how he likes to sleep.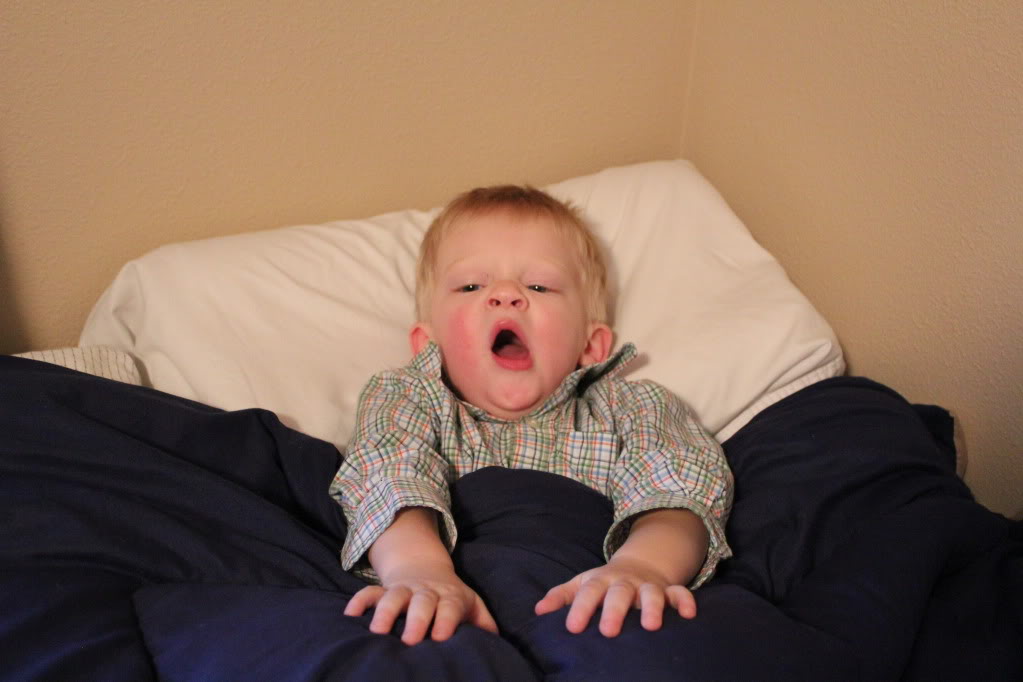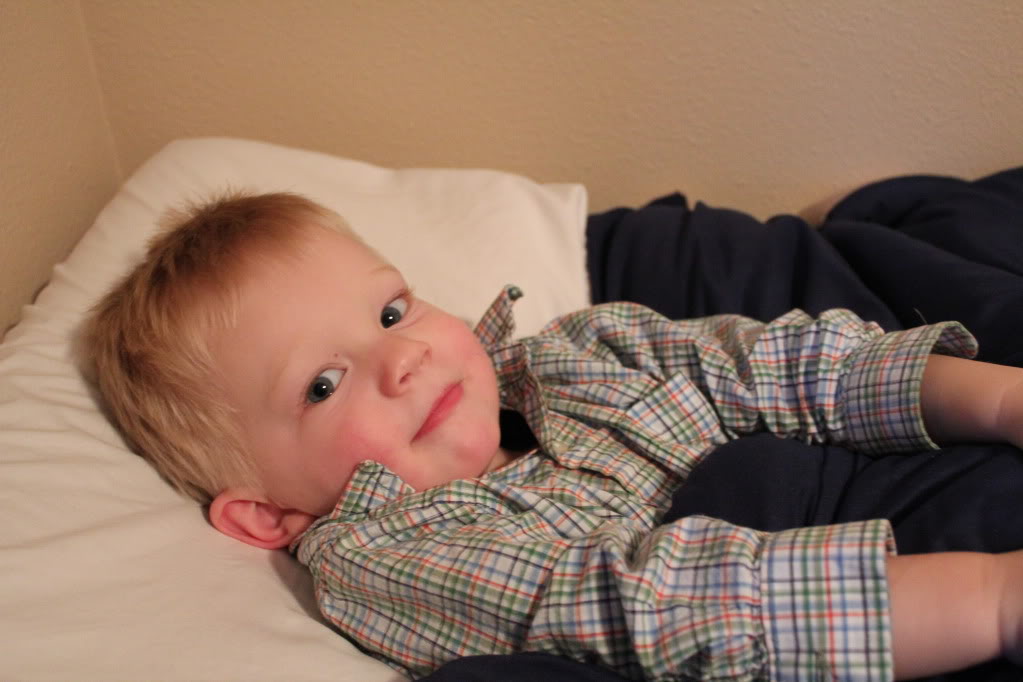 "I just love my bed!"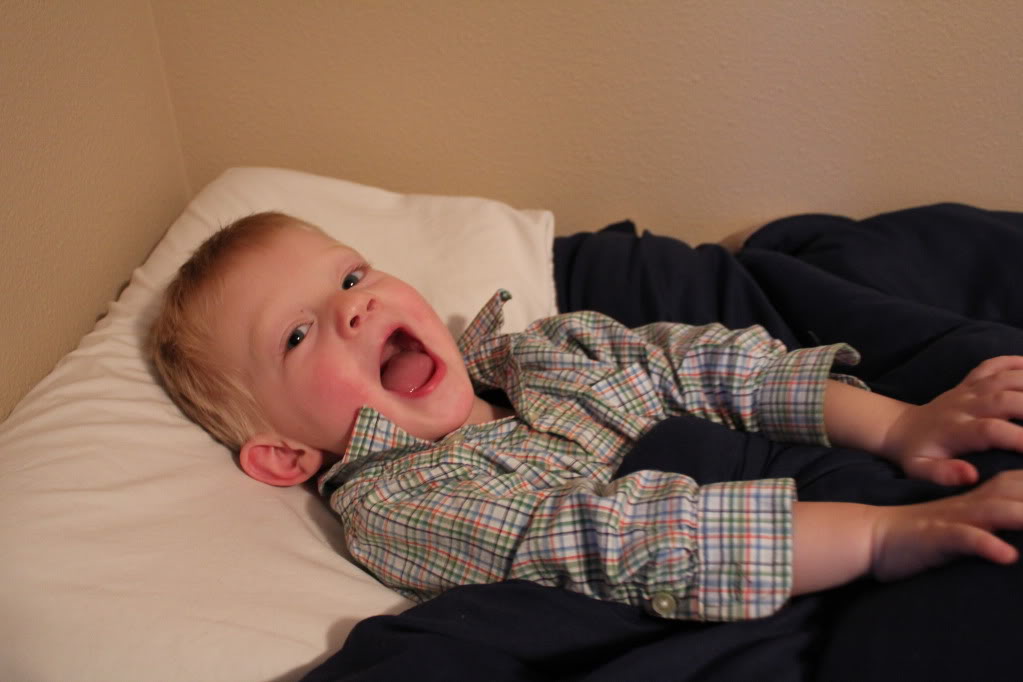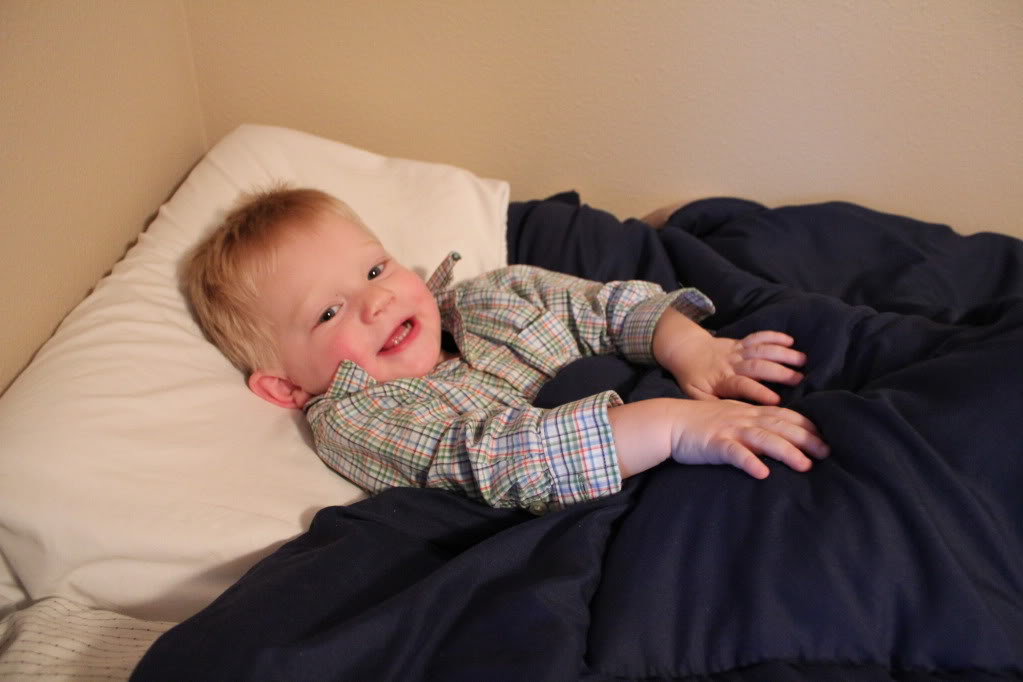 We are on round two of sleeping in the bed at night. So far so good. I think we might have to look into getting rails or some kind of frame that will keep him from falling off. Any suggestions?
But the growing up doesn't stop there. Today while eating lunch Benton told me he had to go potty. We went into the bathroom and he went number 2 on the potty! I didn't even ask him, he brought it up. Go Benton! When did you get so big?