Summer Catch Up
I love blogging. I used to be good at it too. Well good as in I actually did it, I'm not sure how interesting it was for other people. I love being able to look back and see the pictures and read the stories that I have forgotten about. So now it is the end of the summer, a really fun summer I might add, and I don't think I brought our real camera to any of our adventures. I did snap a few with my phone so that is what we get this summer. Here are a few pictures from the rest of our summer.
This summer we signed Benton up for Soccer, Baseball, and swimming lessons. I think he loved them all! Soccer and Baseball were for just two weeks, two times a week. It was relaxed and fun. Emmett did pretty well waiting on the sidelines but he found ways to have fun too.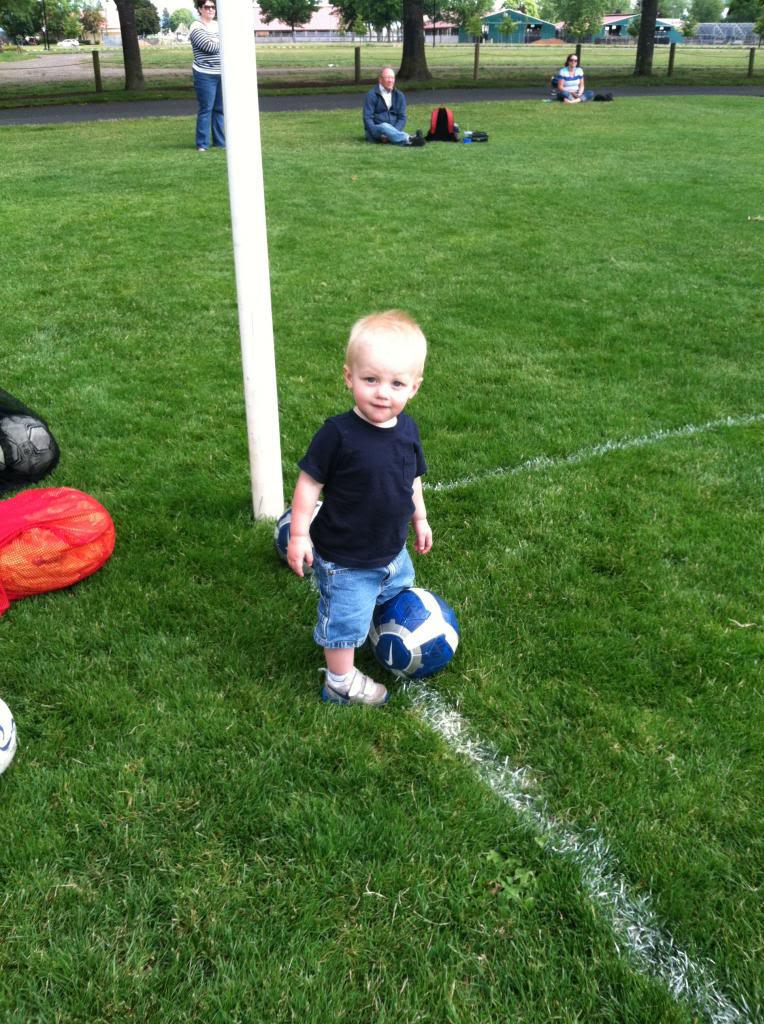 Benton did a great job listening to his coach and had a lot of fun.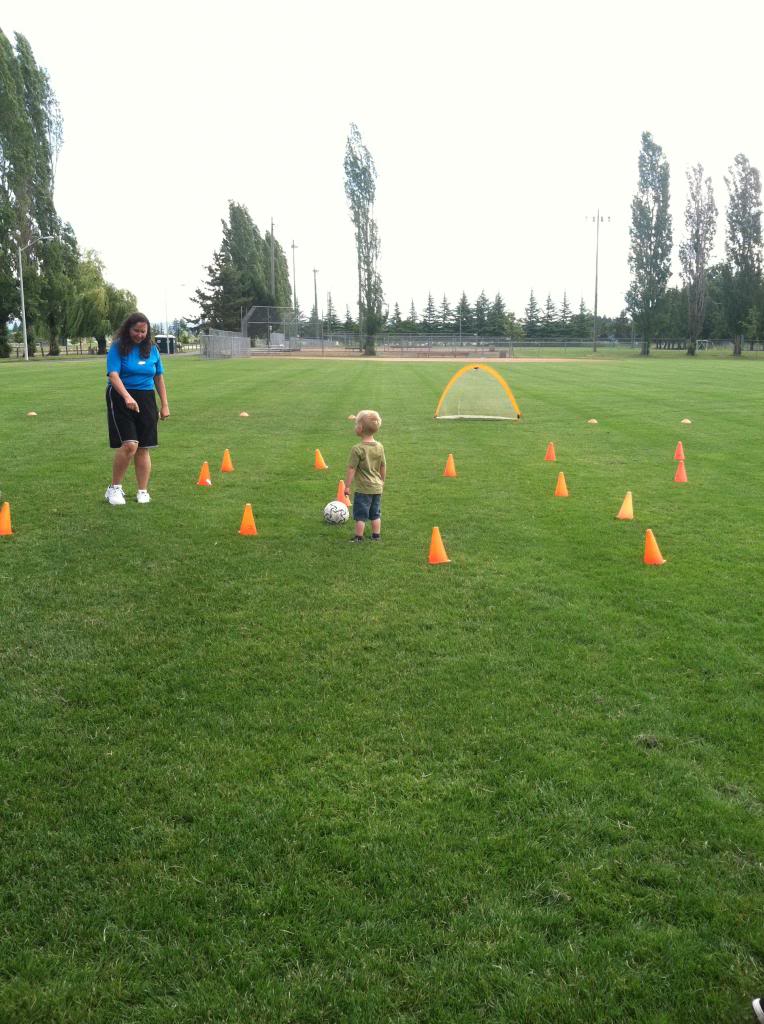 Emmett is our little reader. He loves books! He always has. He always prefers interactive books like pop up books, touch and feel, puppet books, ect. But he still likes any old book. He sometimes just sits and looks at them like this. I love it.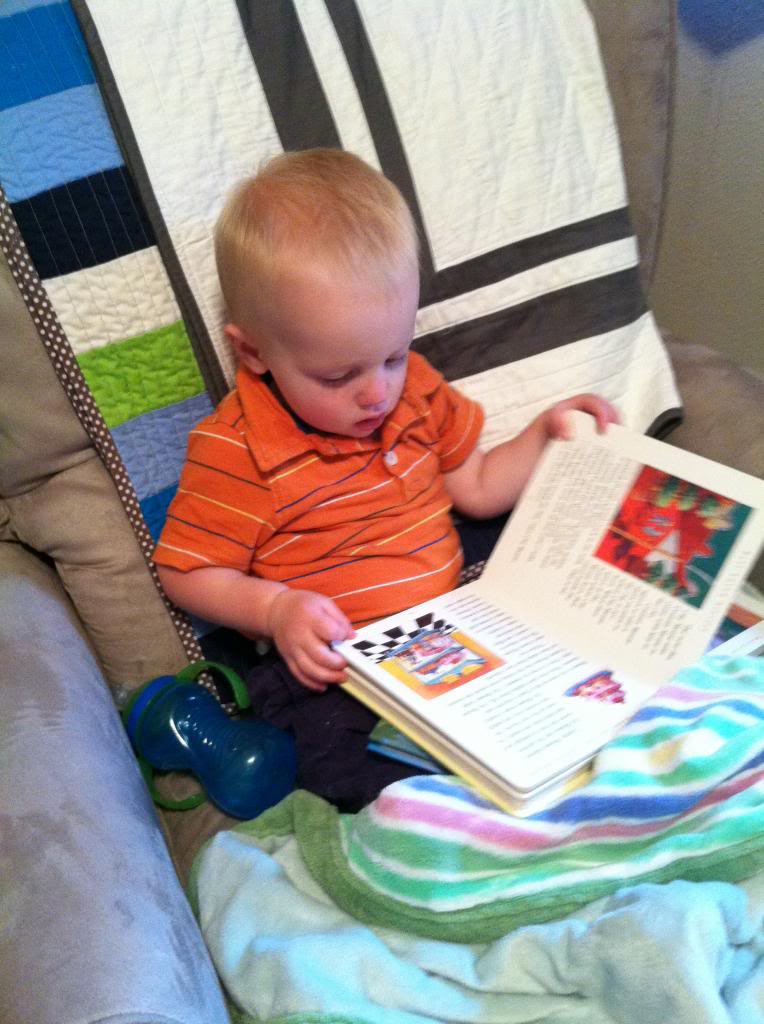 In June we celebrated Dallin's 30th birthday with a BBQ. We had some of our friends come over and we had a really good time. He got this special chocolate cake on his actual birthday, it was delicious. Happy Birthday Dallin!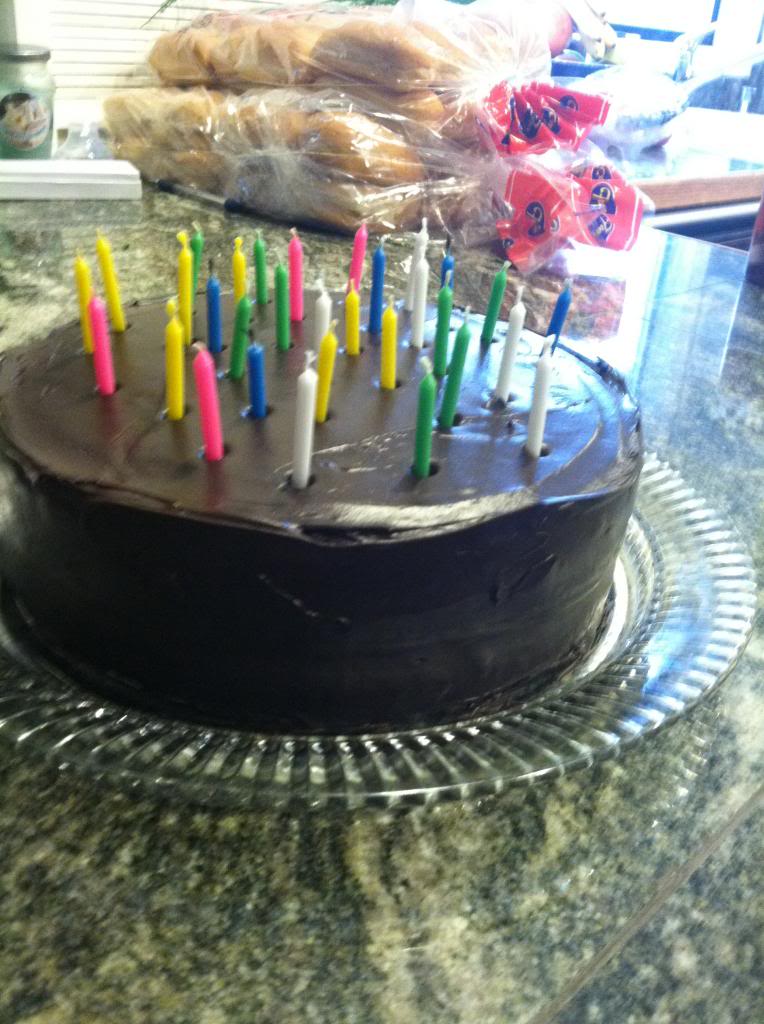 Here is Emmett sitting on the sidelines again for Benton's swim lessons. He didn't mind it too much. I brought books, snacks, or a toy each time but most of the time he was content to walk around and look inside. Benton loves swimming so naturally he loved his lessons. It was twice a week for 5 weeks. Every time I would tell him we were going to swim lessons he would say that he didn't want to take that many lessons. But then we was always excited when we got there. Silly boy.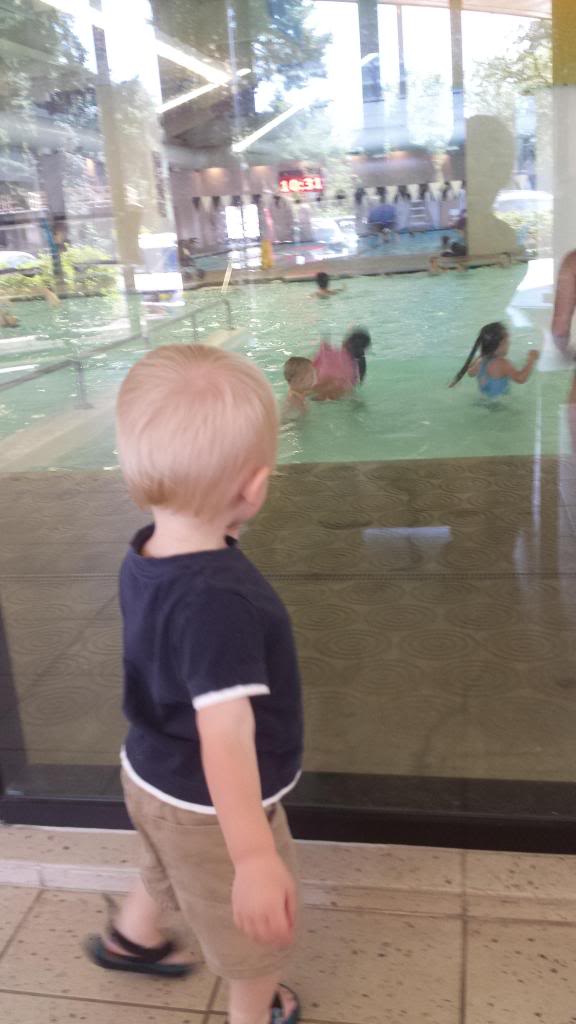 Our big swimmer!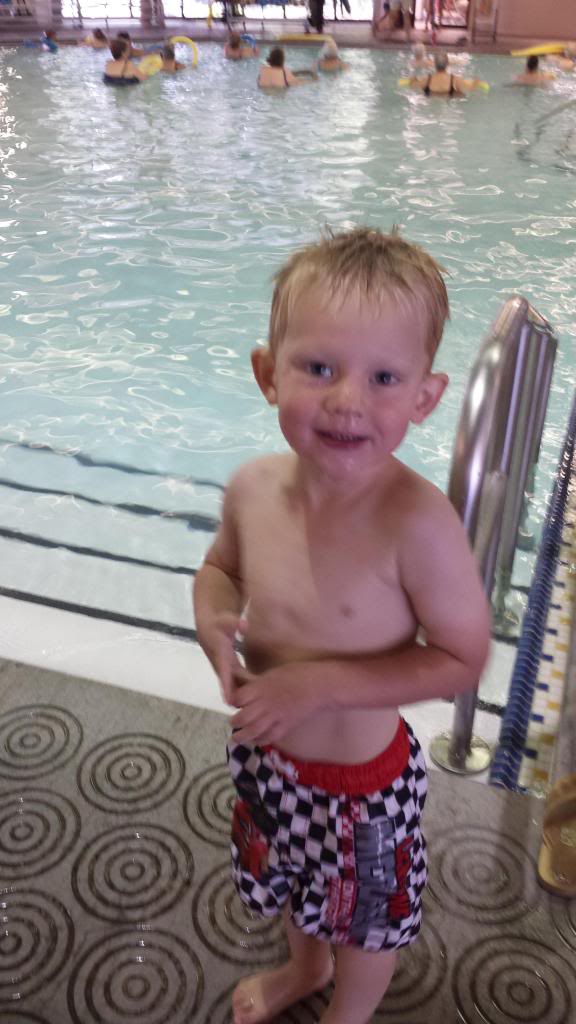 We also went to our county fair. The kids liked seeing the seemingly endless rows of cows, horses, pigs, and sheep.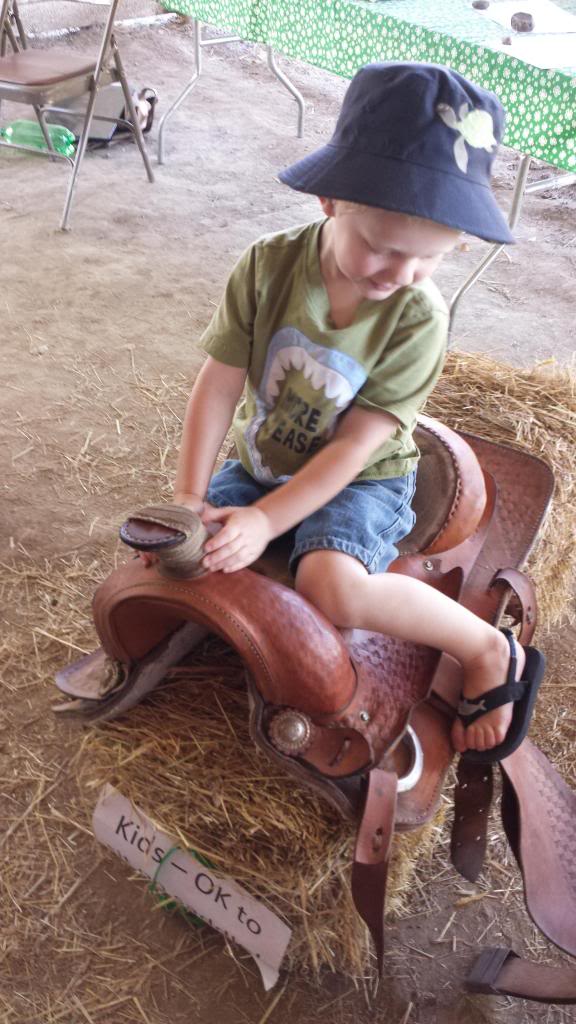 Benton somehow talked us into going on a ride or two at the fair. He smiled just about every second other than the one when I took this picture.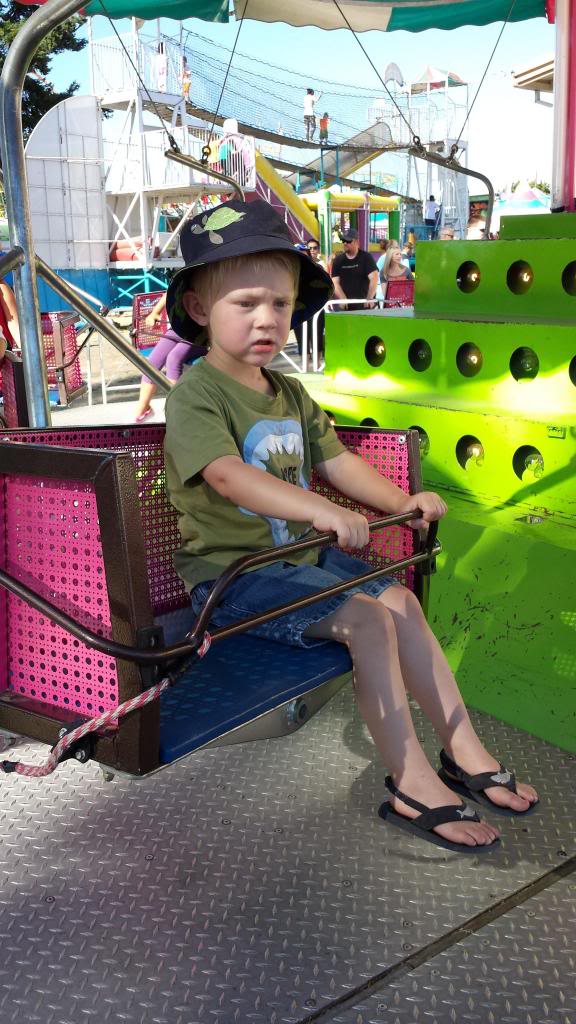 Benton loved the bubble guns at the Stake Fair in August. He would have sat there for an hour if we let him.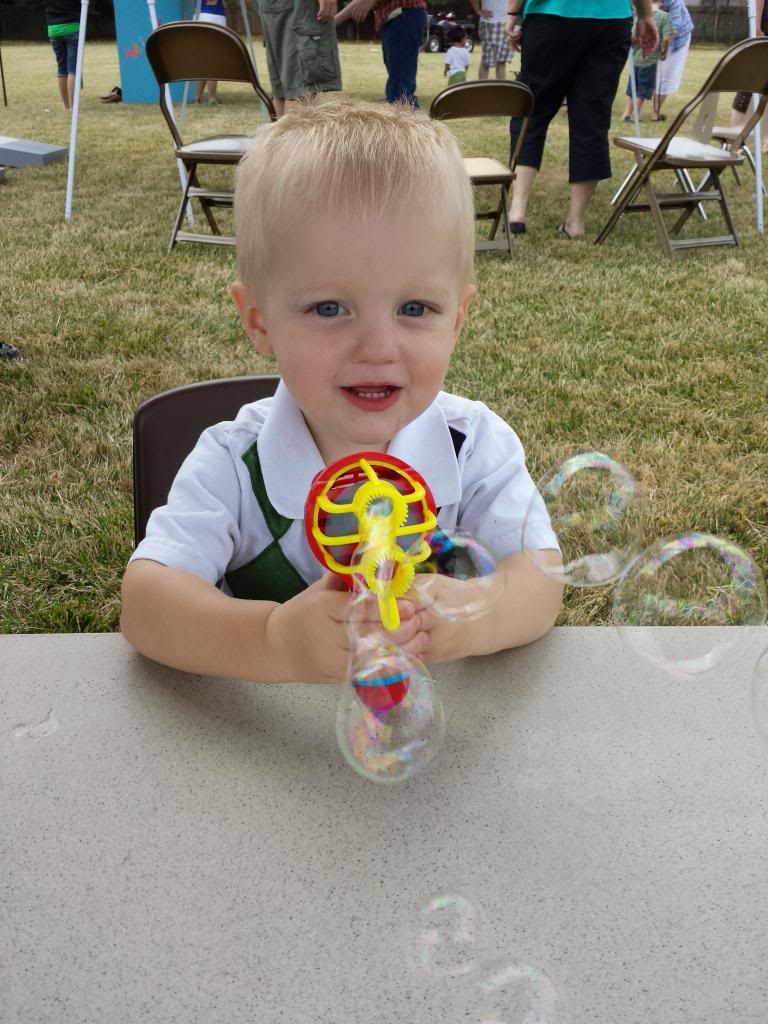 Dallin took some of the young men from our ward rock climbing and Benton was sad he didn't get to go. He talked about wanting to go all the time. So one night we went to a park that has this great boulder that you can climb. Benton did a great job climbing the whole thing by himself! Dallin was right behind him of course but Benton did great. He was pretty proud of himself!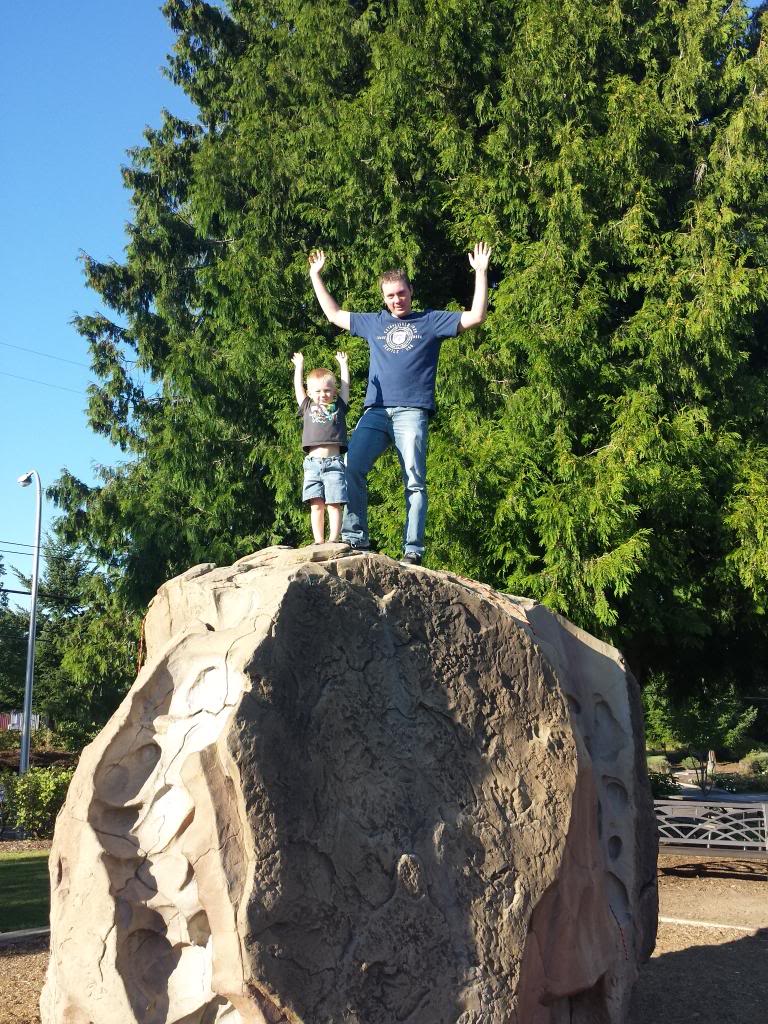 Since Benton loved the rides at the county fair so much, we decided to go to Oaks Park on their pre school day. It was awesome! Jenny, Julianne, and Vicky joined us too. We loved having friends there with us. Emmett was so happy that he go to go on all the rides too.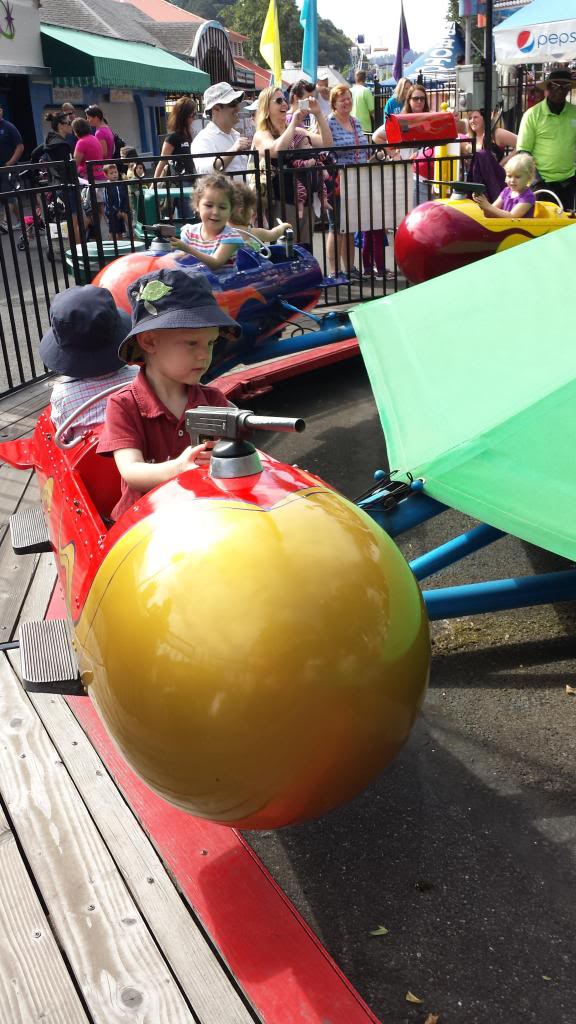 The train ride was great too. Benton and Emmett were in heaven.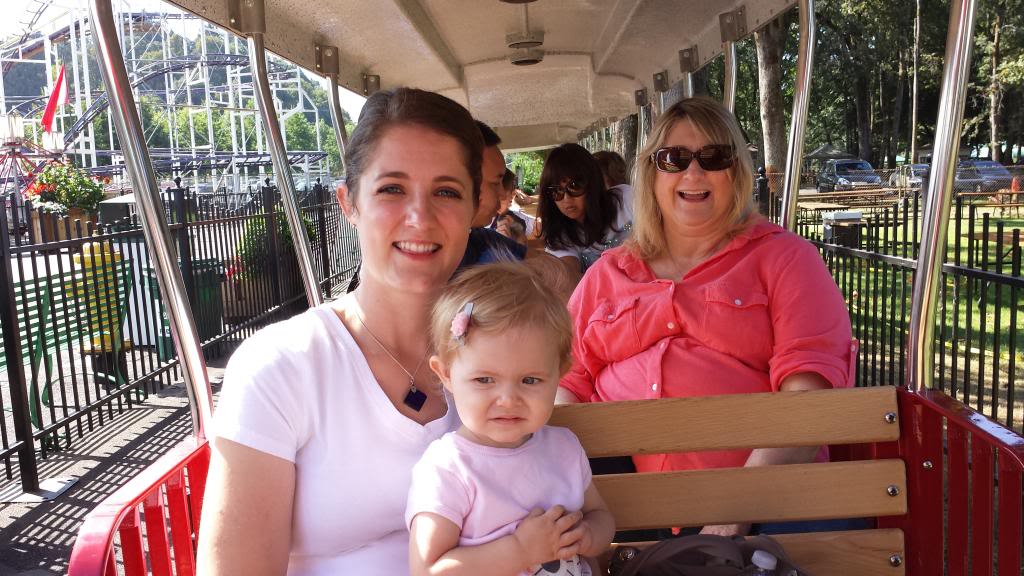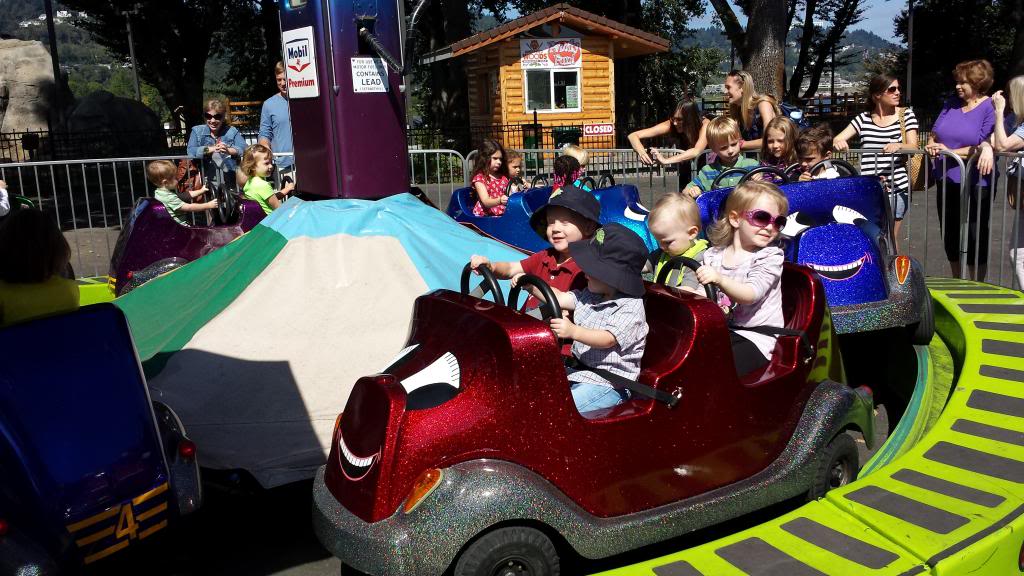 Another thing we did a lot of this summer was playing at parks. We hit up several ones around our area, especially ones with splash pads! Those hot days were manageable with a little water play.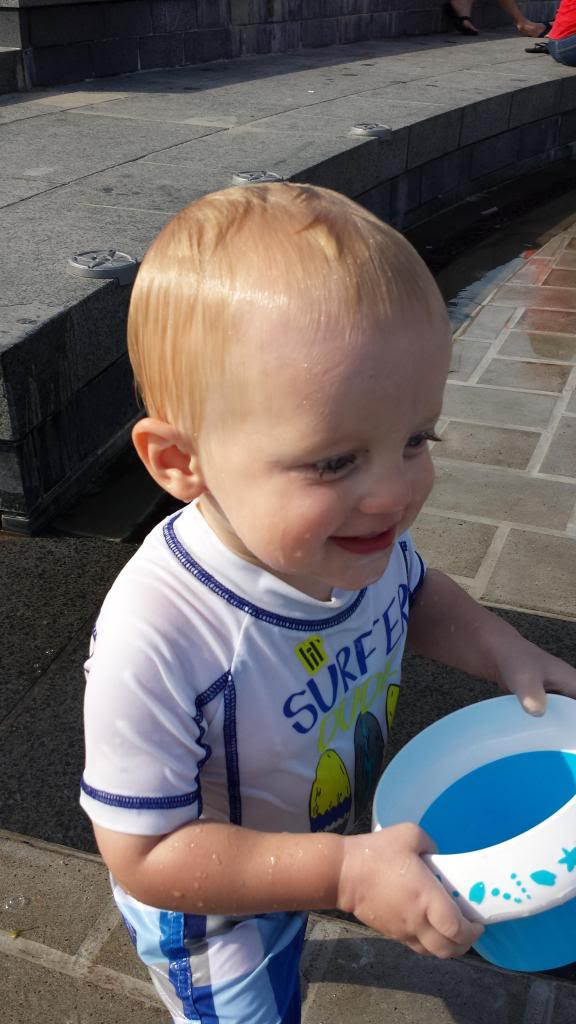 At the end of August we headed to Utah for our nephew's blessing. We loved spending time with family there. Here is Uncle Shaun helping Benton rock climb at the park.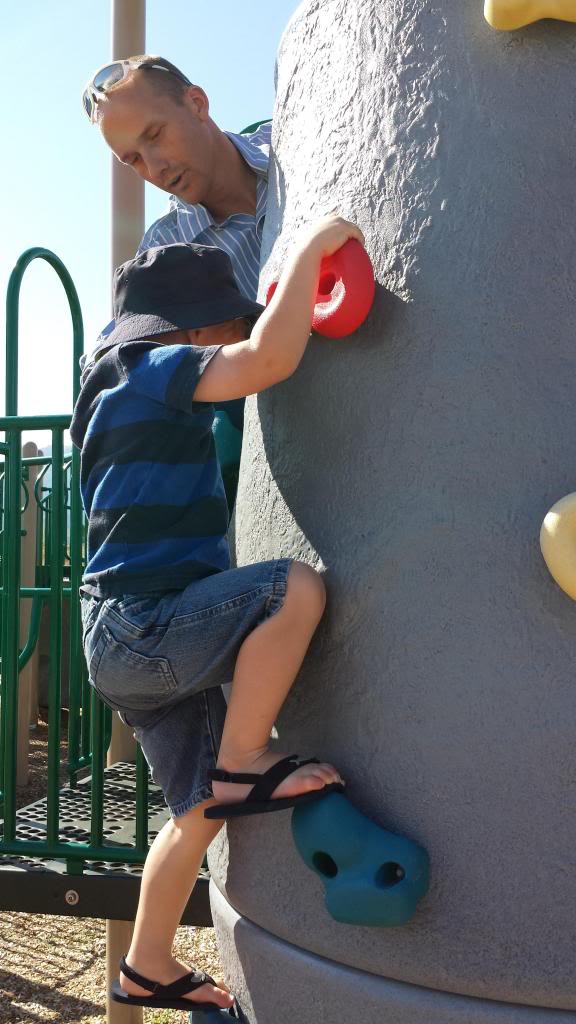 Emmett Looked so cute playing on the iPad, I couldn't resist taking a picture.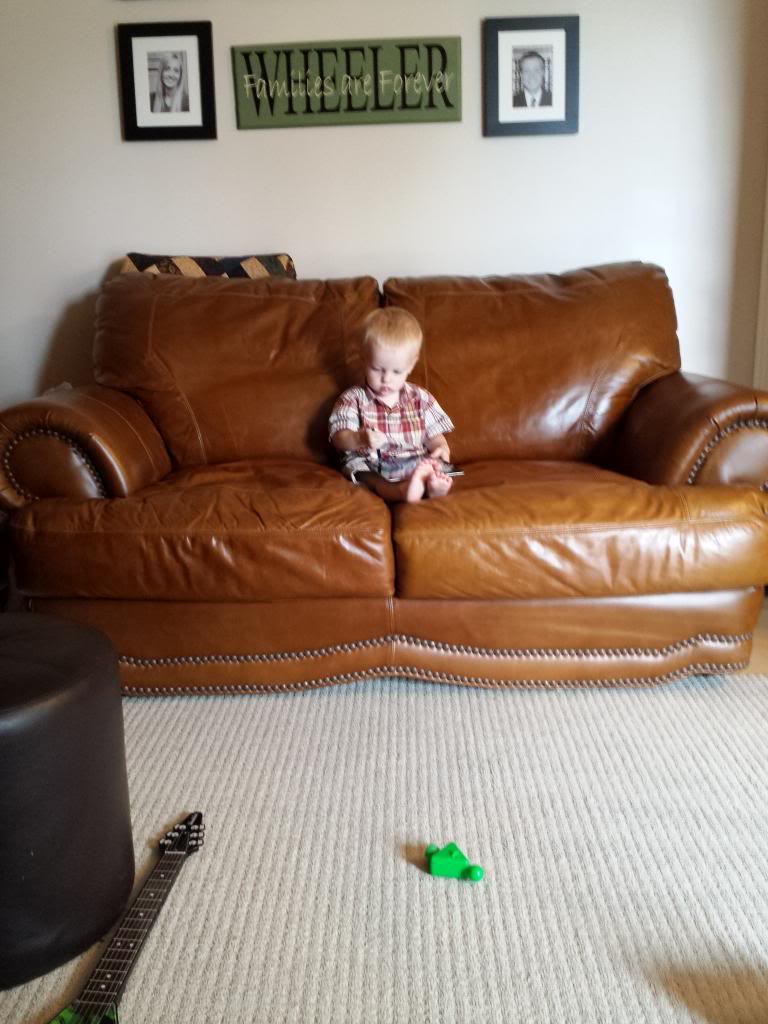 On one of the last hot days of the summer we built our own little splash pad. Benton ran and jumped on that thing until it popped.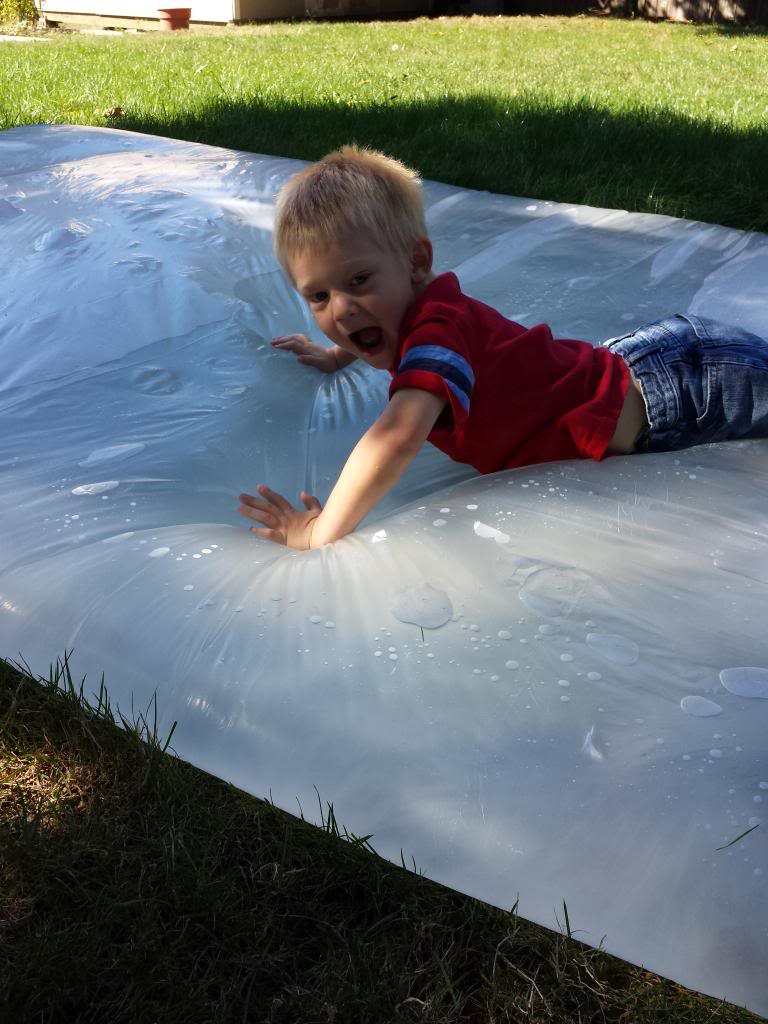 We had a great summer, and we hope you did too!