2 Months Old
This sweet little girl is already 2 months old. We are getting a little more used to having 3 kids and having every minute of our awake time (and lots of what's supposed to be my sleep time) occupied by the littles. Adalyn continues to be very sweet, and sleeps pretty good.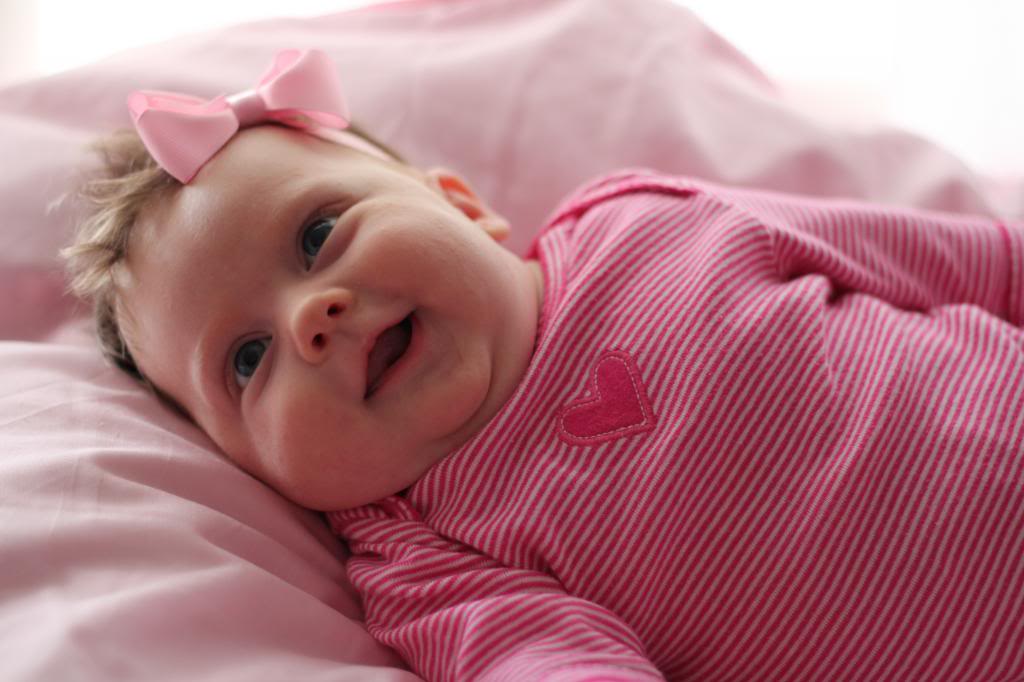 She has started to intentionally smile recently. We sure love those little smiles.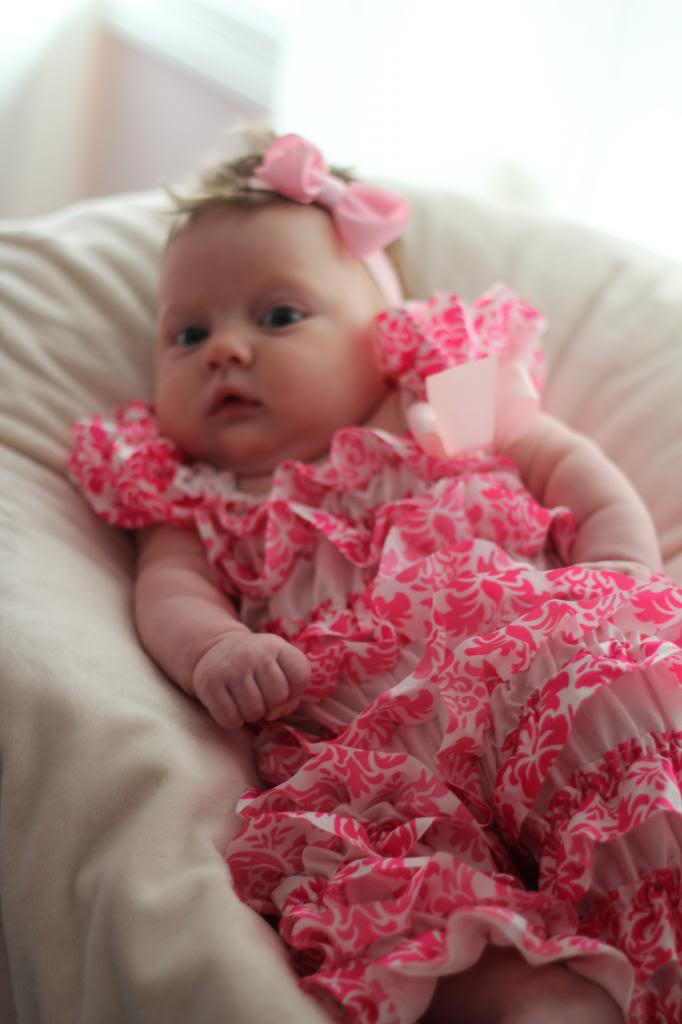 As you can see she is a cute plump thing. At her 2 month appointment she was almost 12 pounds and 22 inches long. She has rolls to spare, and we just love it! Especially those cheeks, those cheeks!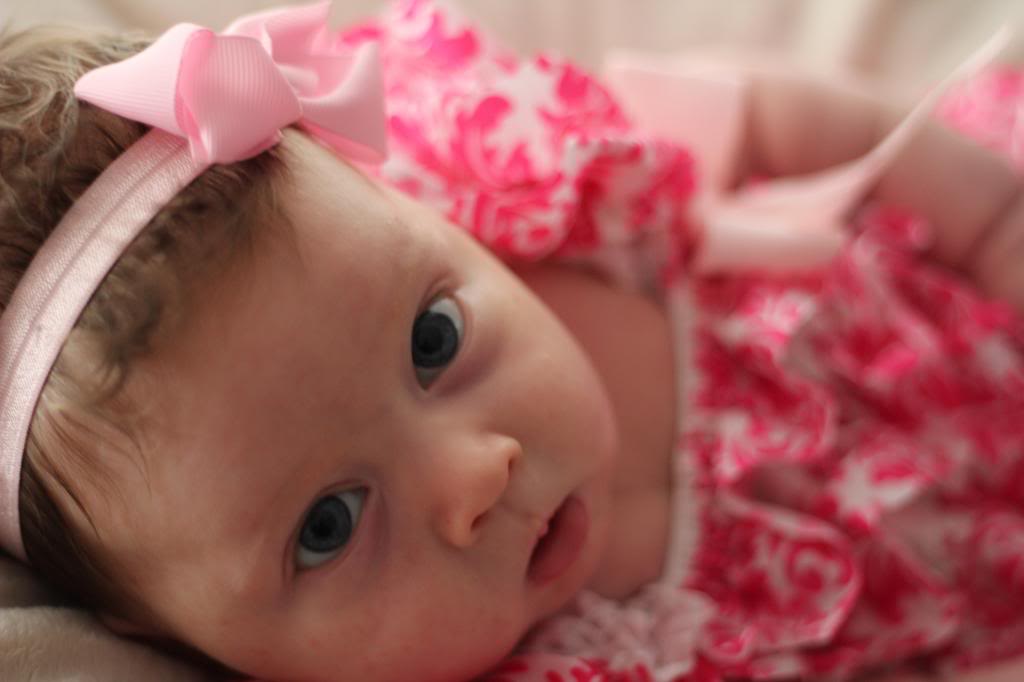 Adalyn decided to have some issues with colic, or with something at least. At about 5 1/2 weeks she started crying a few hours almost every night. She got worse at 6 weeks so I tried going off of a few different things including chocolate and dairy but it didn't seem to help much. Dallin and I took turns trying to keep her happy. It was so draining! Finally a couple days before Dallin's family came she stopped. I had already started eating everything again so it wasn't the food. I think it has to do with sleep. She loves her sleep, and she likes to sleep in her crib. In the evenings we started to be very on top of feeding her right when she was hungry and getting her to sleep before she was tired. She is doing great now. We are so happy!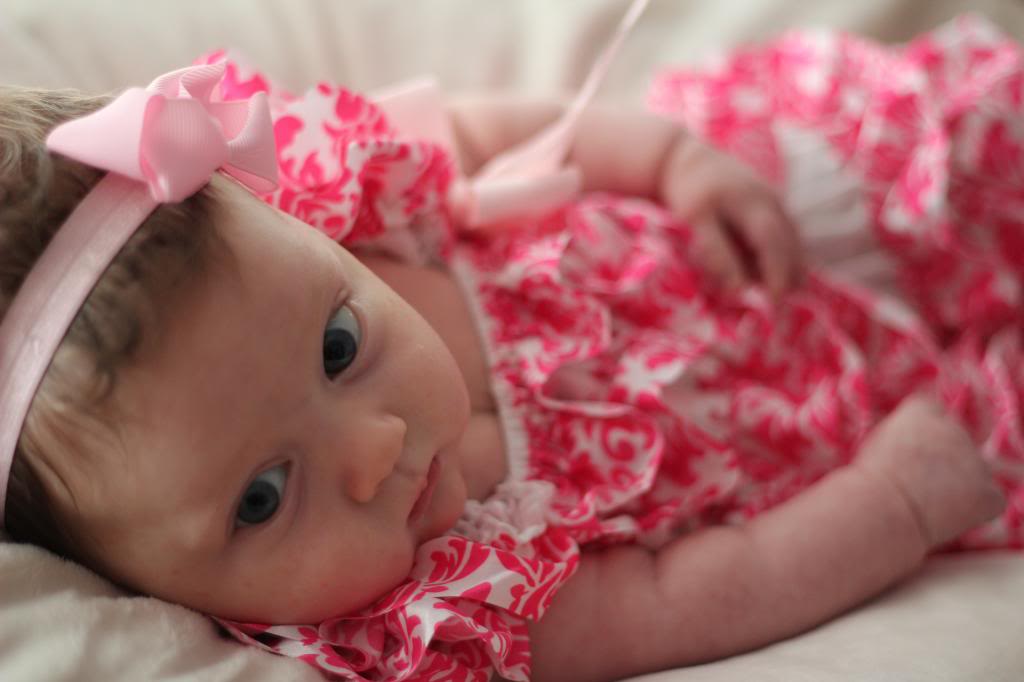 Adalyn sleeps a lot. Sometimes I feel like it is most of the day. She still get up at night for about an hour every couple of days. I give her to Dallin for those times, thanks Dal! I am hoping that stops soon.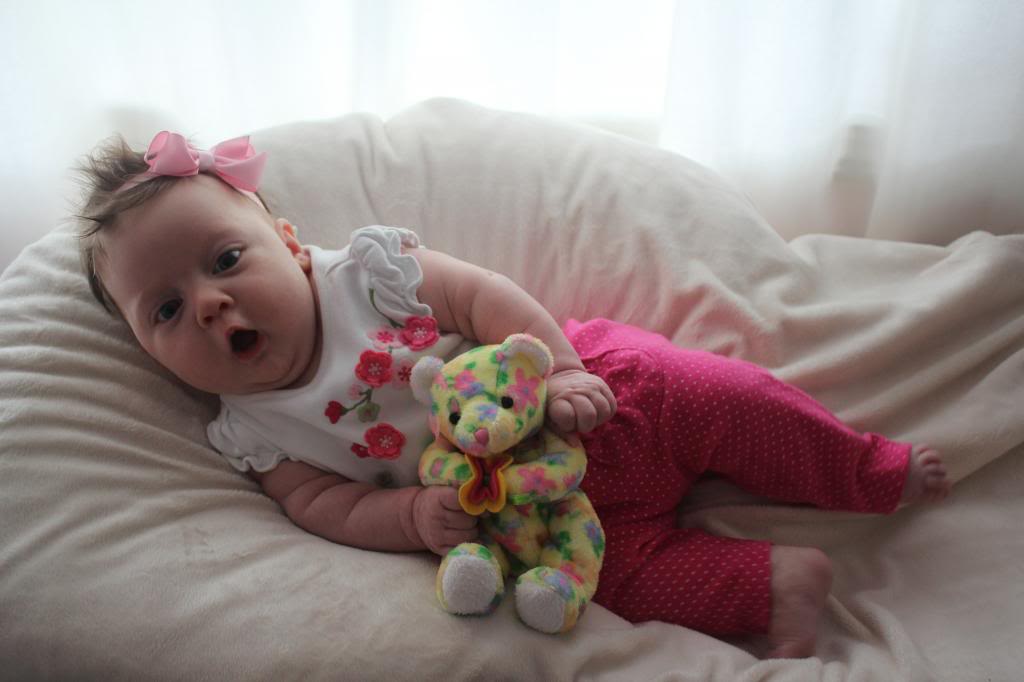 She is a pretty good traveler, as we found out with family here. She spent her first entire day out of the house when we went to the beach. She was done by the end, but did really good. We all love having the sweet touch of pink she bring to our family.