I'm This Many
Benton is 4, or is other words, this many (said while holding up four fingers). There has been a gradual change in him over the past month or so and I assume there will be more to come. He is definitely maturing and leaving the 3 year old stage of tantrums. Now we can talk through things a lot more and he understands and retains things better. It is really nice. The conversations one can have with a four year old are pretty entertaining. I need to jot some of them down to recall later.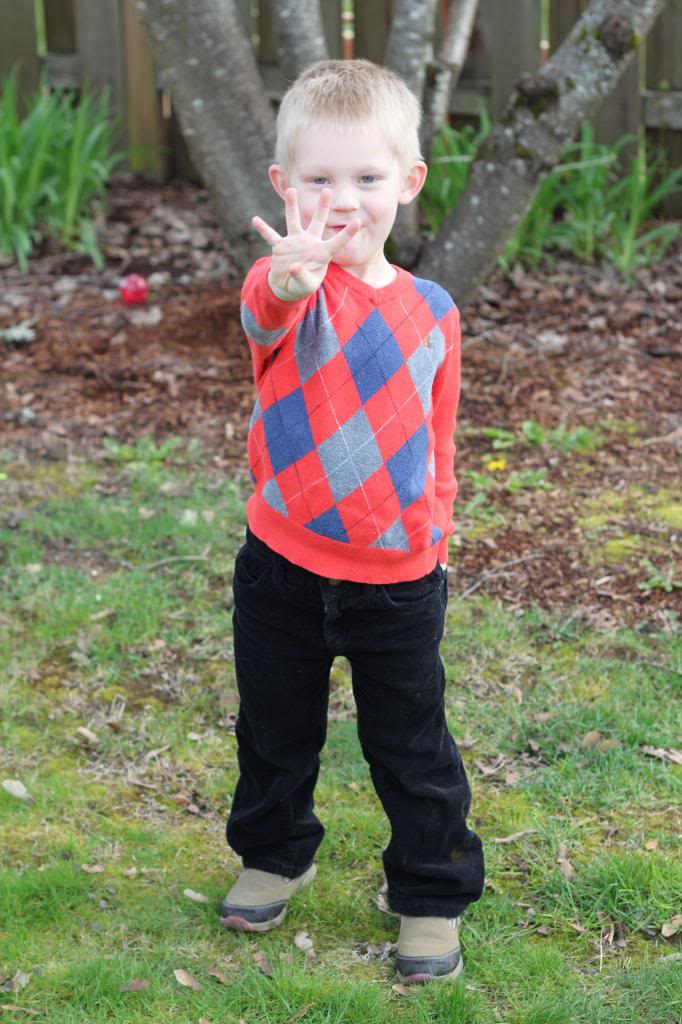 I asked Benton to pose like a superhero. This is what he came up with.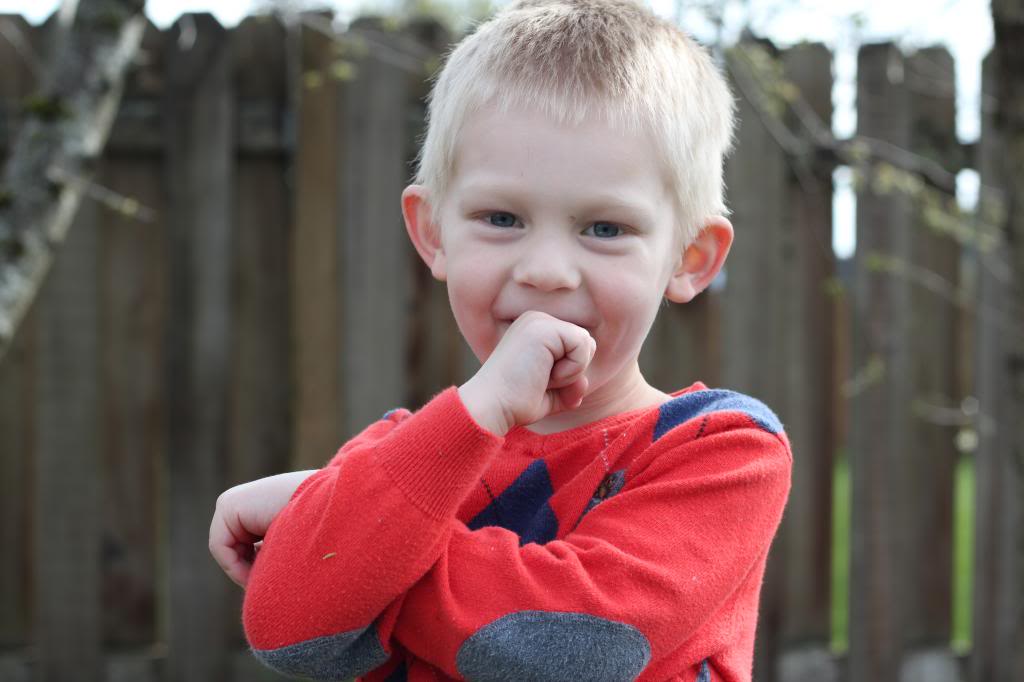 This is when I asked him to pose like his Daddy.
Benton is a great big brother and loves to help. He plays with Emmett pretty well most of the time and he just adores Adalyn. He asks to have her sit by him or lay by him so he can talk and play with her. It is so fun to see the sweet, soft side of Benton.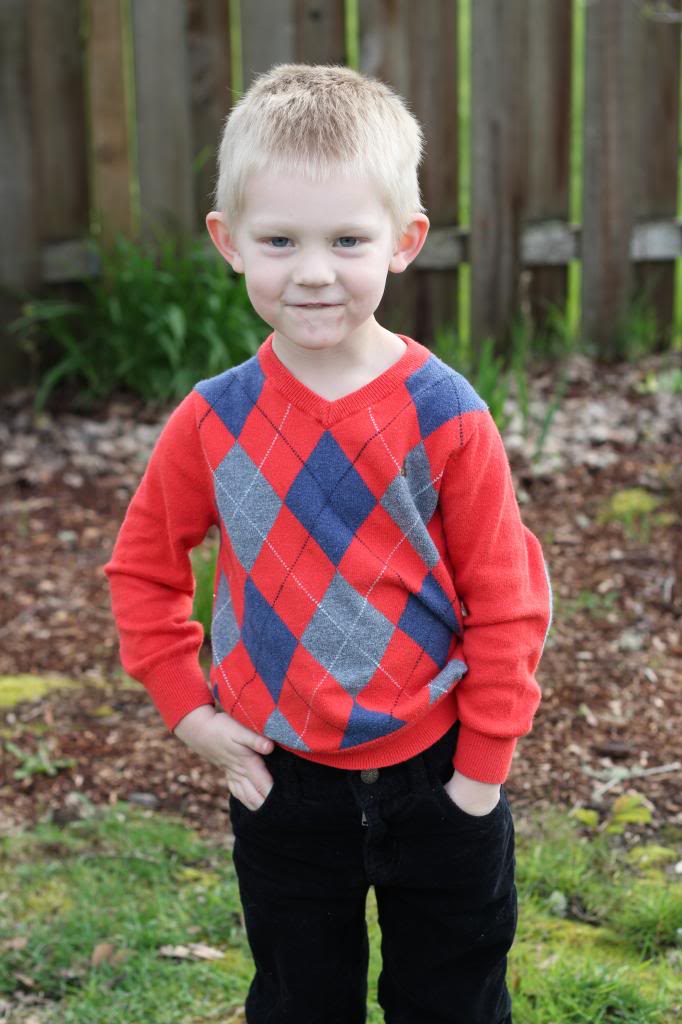 He shows us his rowdy, adventurous side the most often. He loves to play, run, spin in circles, climb trees, wrestle, be outside, ride his tricycle and motorcycle, swim, be silly, and to help. This boy jsut doesn't stop. Sometimes he gets a little too wound up and just doesn't know what to do with himself. But it is fun to see him so excited.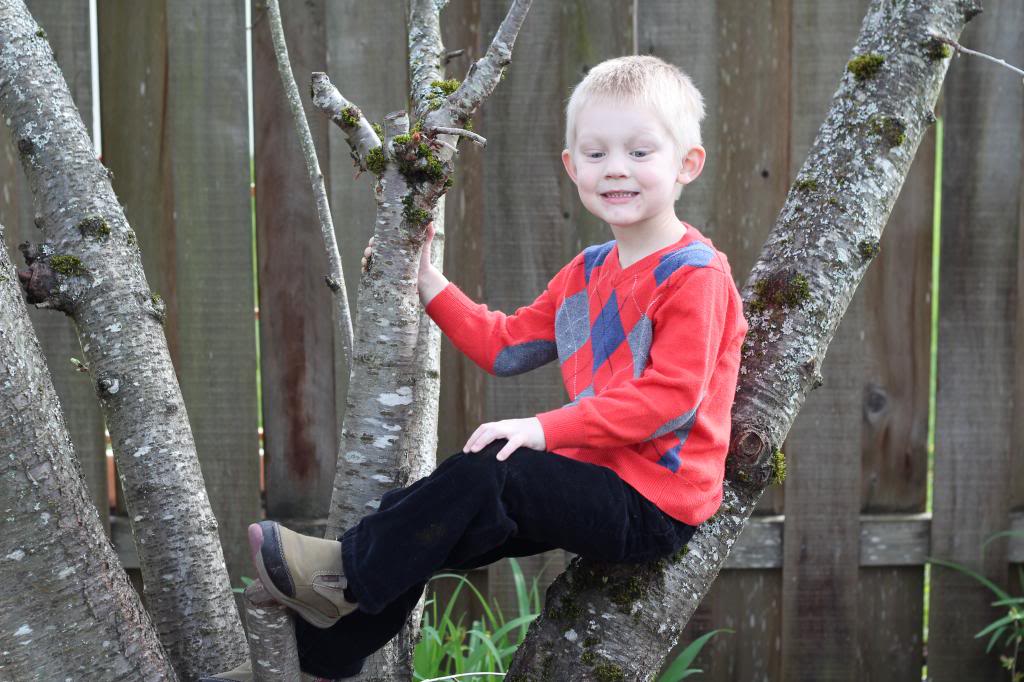 Preschool has been going well for him. I wasn't sure if he was learning very much, but I knew that it was enjoyable. Then the other day he started telling me about caterpillars and snakes, they were things that he must have learned in preschool. It made me really happy. I love hearing him tell me about something that I wasn't there to experience myself. Dallin took him out a couple of days ago and they went to a park to go rock climbing. He was so fun to hear the stories he had when they got back. Oh and rock climbing should be on his list of things he loves.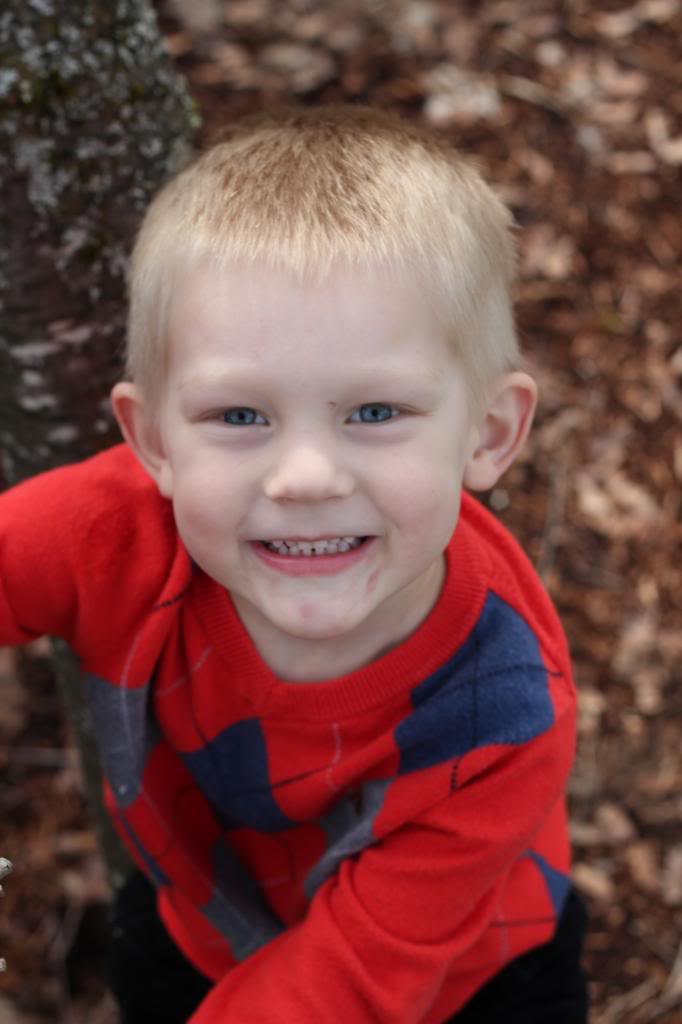 His favorite shows right now are Rescue Bots, Jake and the Neverland Pirates, and Special agent OSO. Shows come and go but Rescue Bots has stuck around the longest, I think it is his favorite.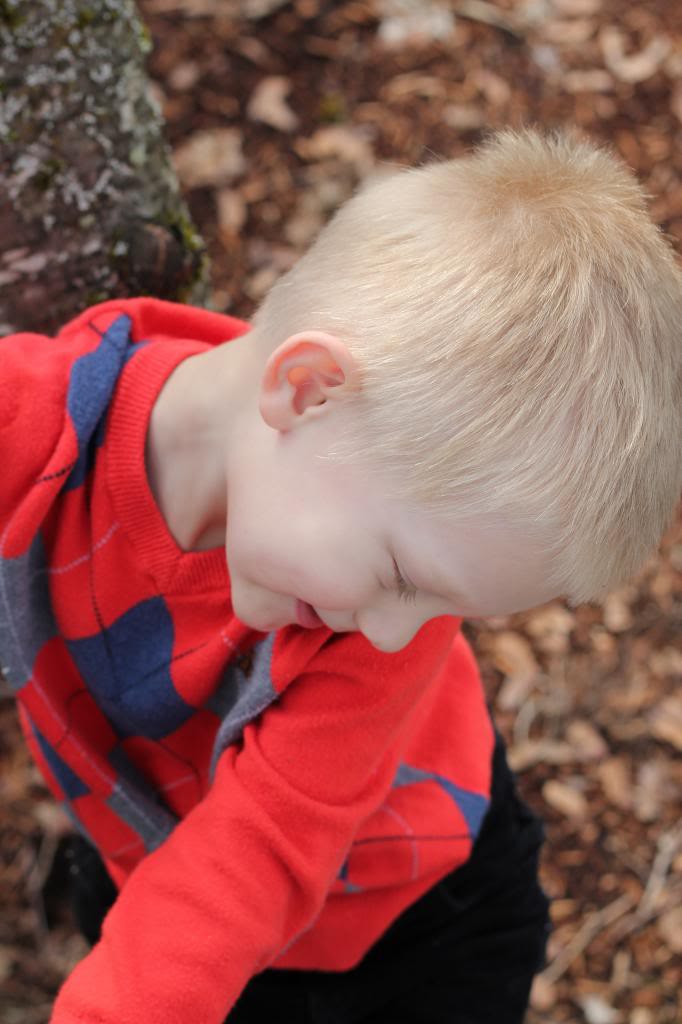 Sometimes I will ask Benton how many items there are (like if he is holding books, or has fruit snacks, ect) if there are 4, he always replies, "How many I am". That is how he says 4 these days. He is also starting to understand simple math. If we ask him if Mommy, Daddy and Emmett want a snack how many do we need? He will say three. If we ask but what if you also want one? He'll say 4. I once asked him if everyone in our family wants a snack, how many do we need. He said, "Four, becasue Adalyn doesn't eat snacks!" Wise child.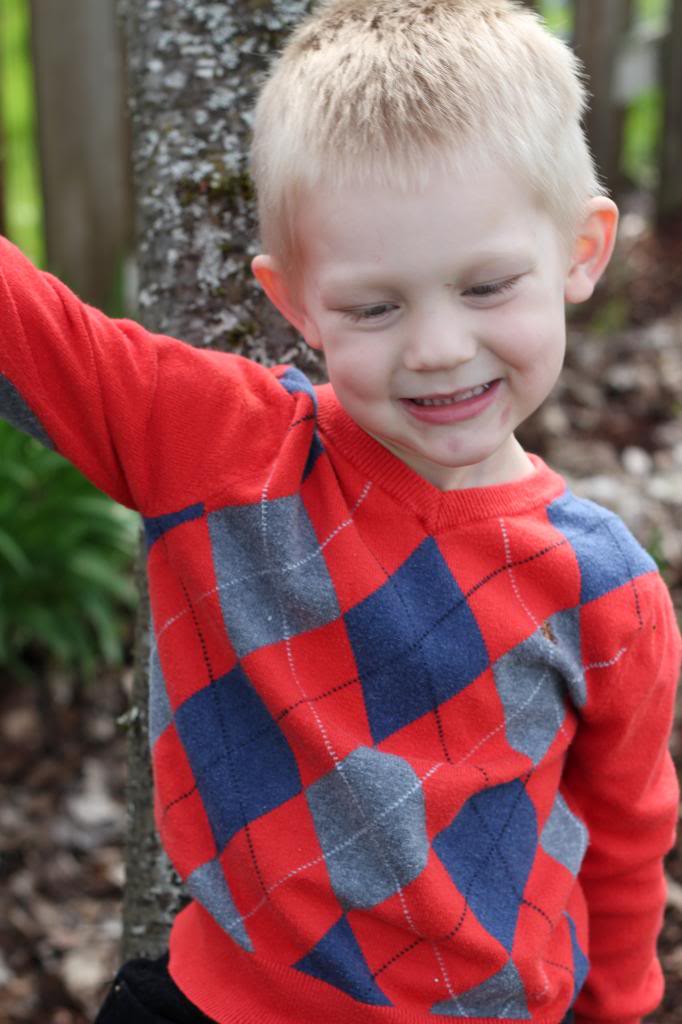 Benton also likes patterns. He sometimes makes them with his snacks. "Marshmallow, Marshmallow, fruit snack, marshmallow...." and so on. Speaking of snacks, of course he loves marshmallows but we don't have those very often. His other go to snacks are goldfish, cutie oranges, yogurt, pretzels, fruit, and broccoli, celery, and carrots in ranch.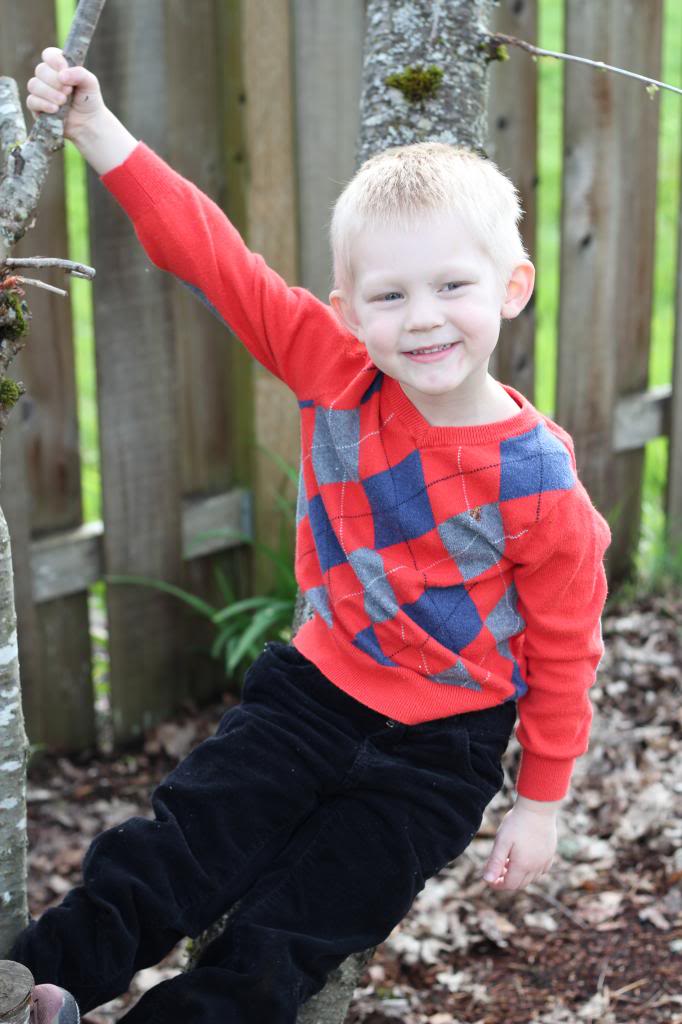 He is now exactly 41 inches tall and 36 pounds. He is getting so big!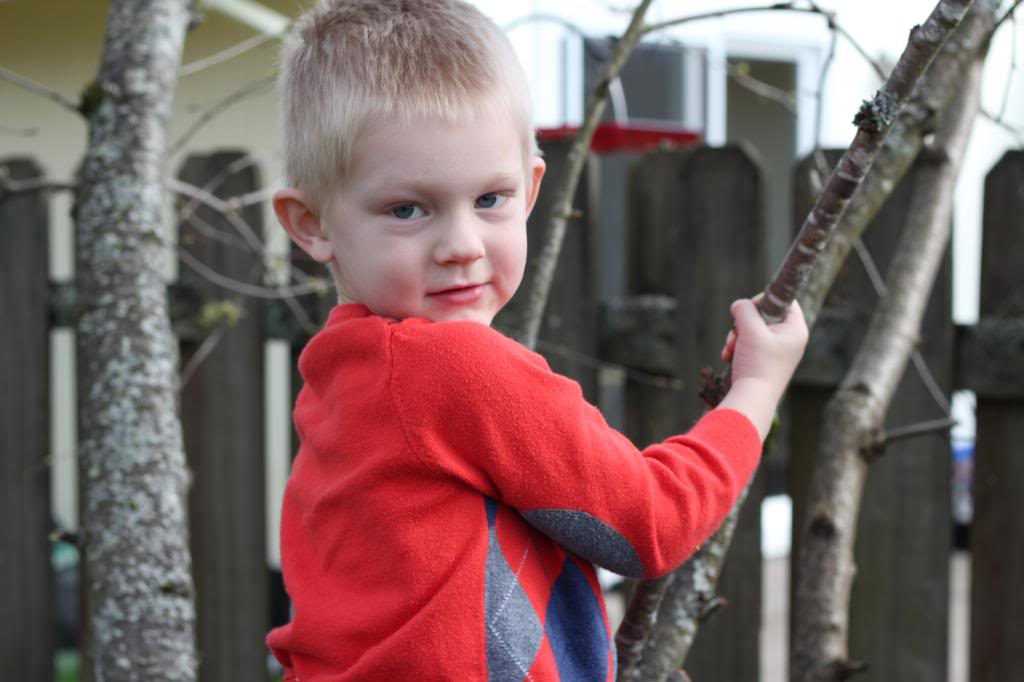 I love this guy. He have our ups and downs, but he is pretty great. I am really looking forward to seeing him in action this summer. He seems to come alive when the sun comes out. There will be swimming, soccer, baseball, running and more running. He just gets better the older he gets and I am loving it.