A White Christmas
It may not be the kind of white Christmas that first comes to mind, but our boys sure created a white Christmas at our house! I opened one of my Christmas presents early, per request of the giver. Hilary and Blake got me new stocking holders that I love! How fun is it that they light up!? On a side note, Adalyn has a stocking! An Angel of course.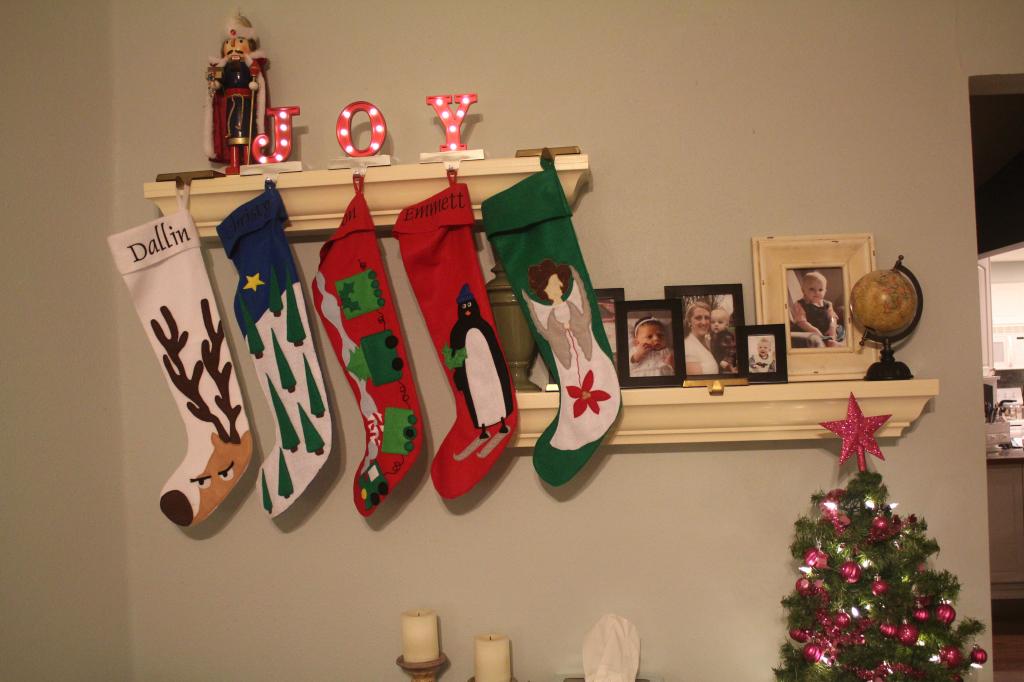 What does this have to do with a white Christmas? Well there was Styrofoam in the package and before I knew what was happening Benton had wondered off and found his saw. He was cutting the Styrofoam into a million pieces when I finally noticed. It was the same moment that Emmett went off looking for his saw.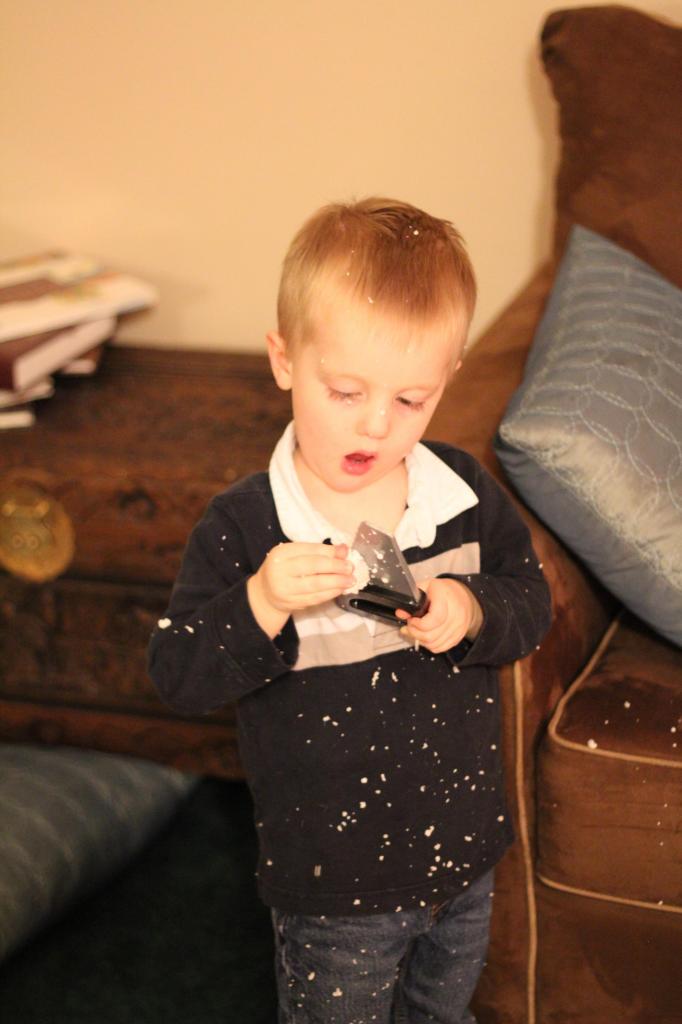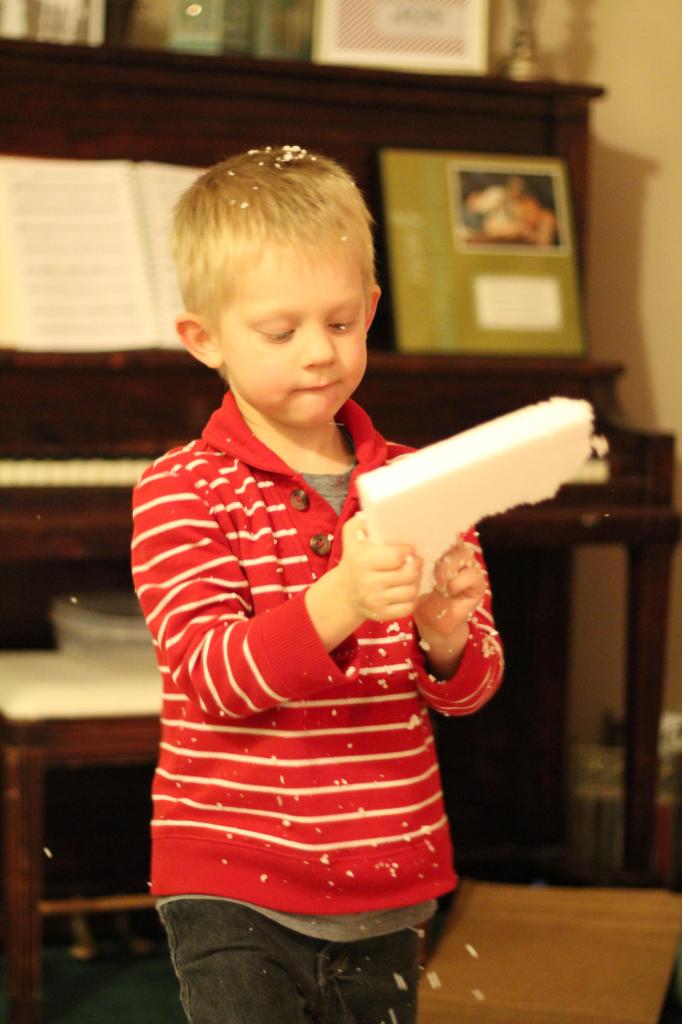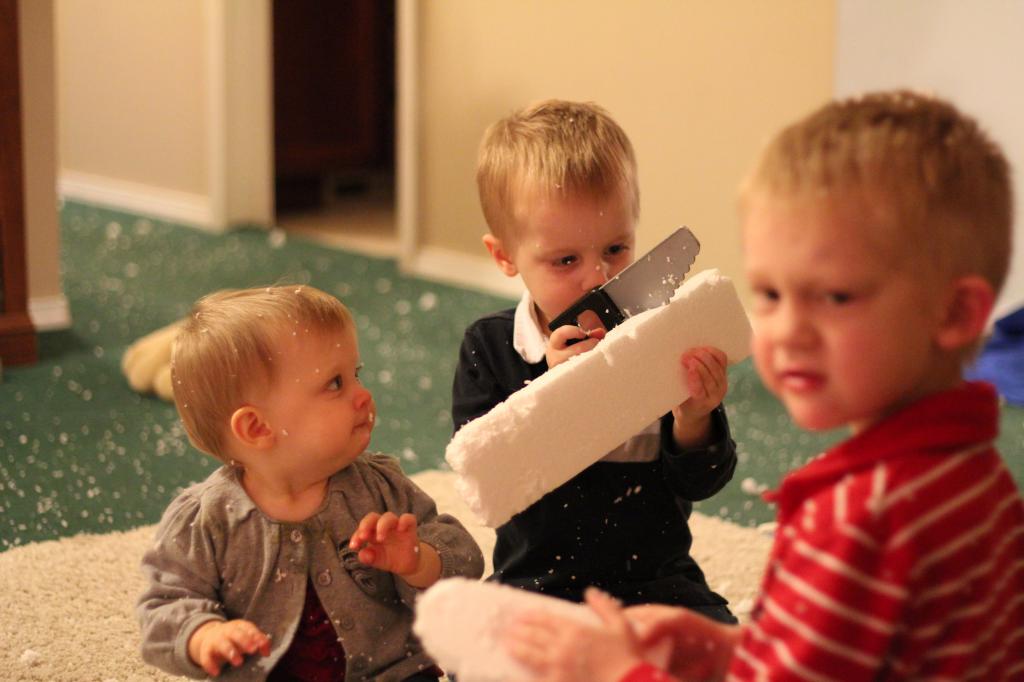 And that's how we got a white Christmas... IN the living room.