Gifts of Christmas Eve
As mentioned in the previous post we let the kids open everything from family and friends tonight. In our family we draw names and give a small gift. Plus everyone gets socks and the kids get pj's. Everything else is from Santa. Everything. So they are still opening more gifts on Christmas morning. Here are a few pictures of our first (and last) Christmas Eve gift opening extravaganza.
Emmett got Adalyn a baby doll. She loved it.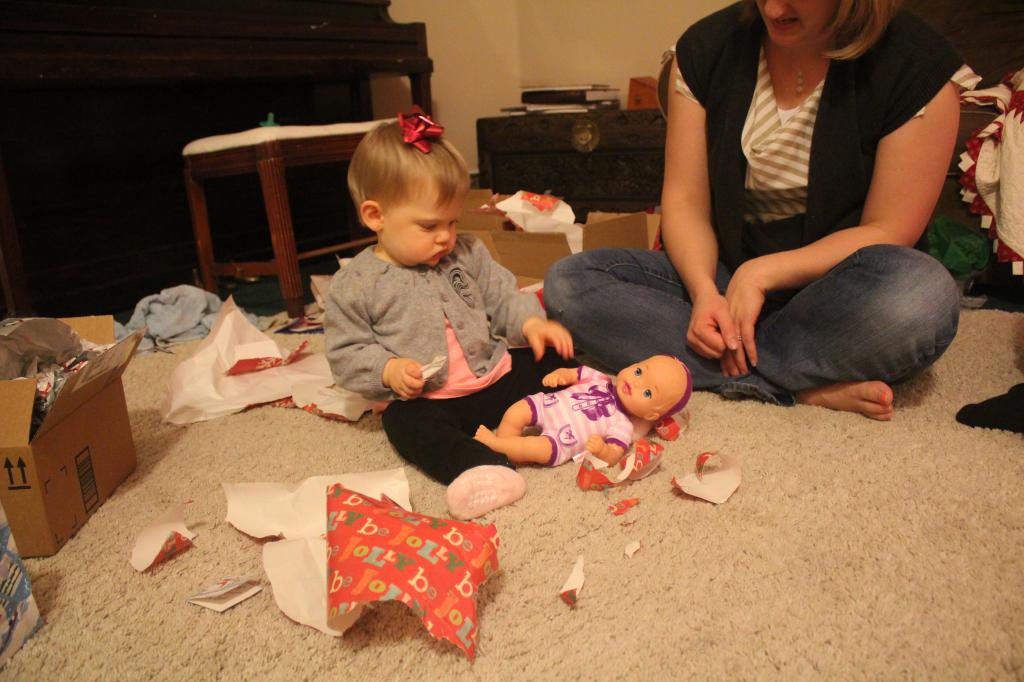 She carries this little baby around everywhere. It is adorable.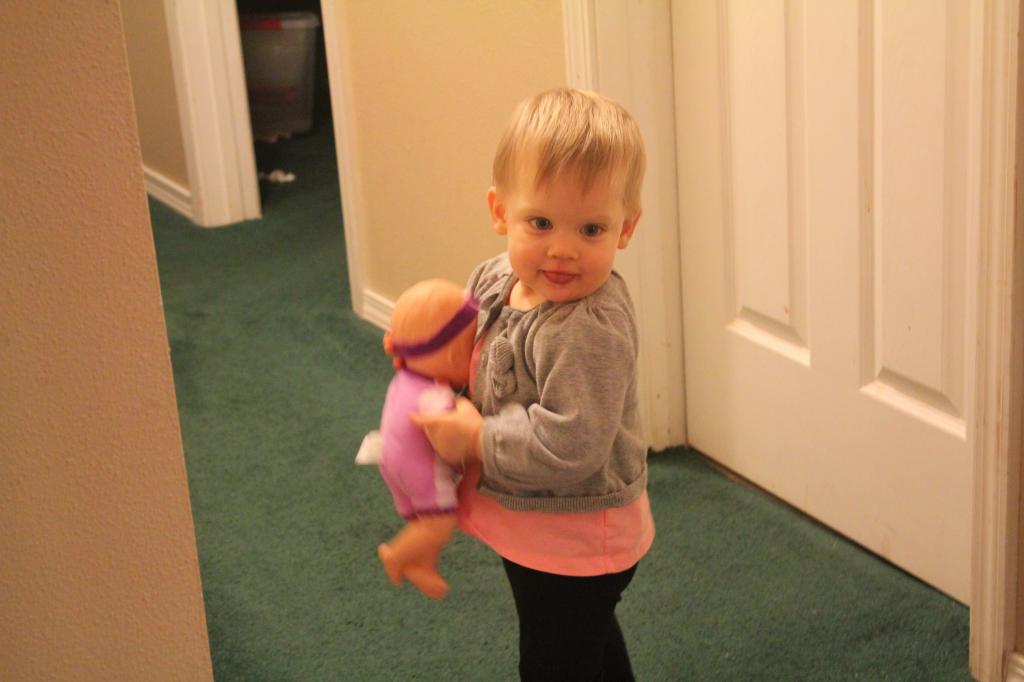 We opened presents for about an hour, and played even longer. They loved it.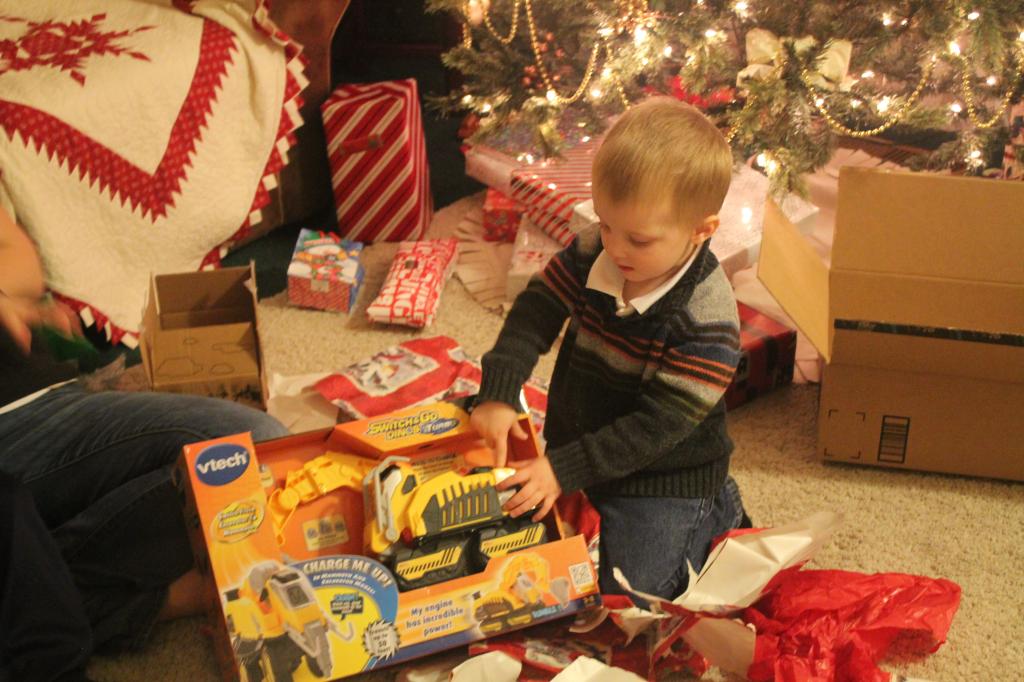 It was fun. It was also the last year we will do it! At least until they are older. It was just too much to have to go to sleep shortly after. They loved their gifts, they smiled, and they are excited for the morning. So are we!