A Sunny Day at the Beach... in February?
When we heard that it was going to reach up to 70 degrees at the coast we had to go! We knew that it could be crowded, but it would be worth it! You never know when you can get a nice, clear, and warm day on the Oregon coast. It was perfect.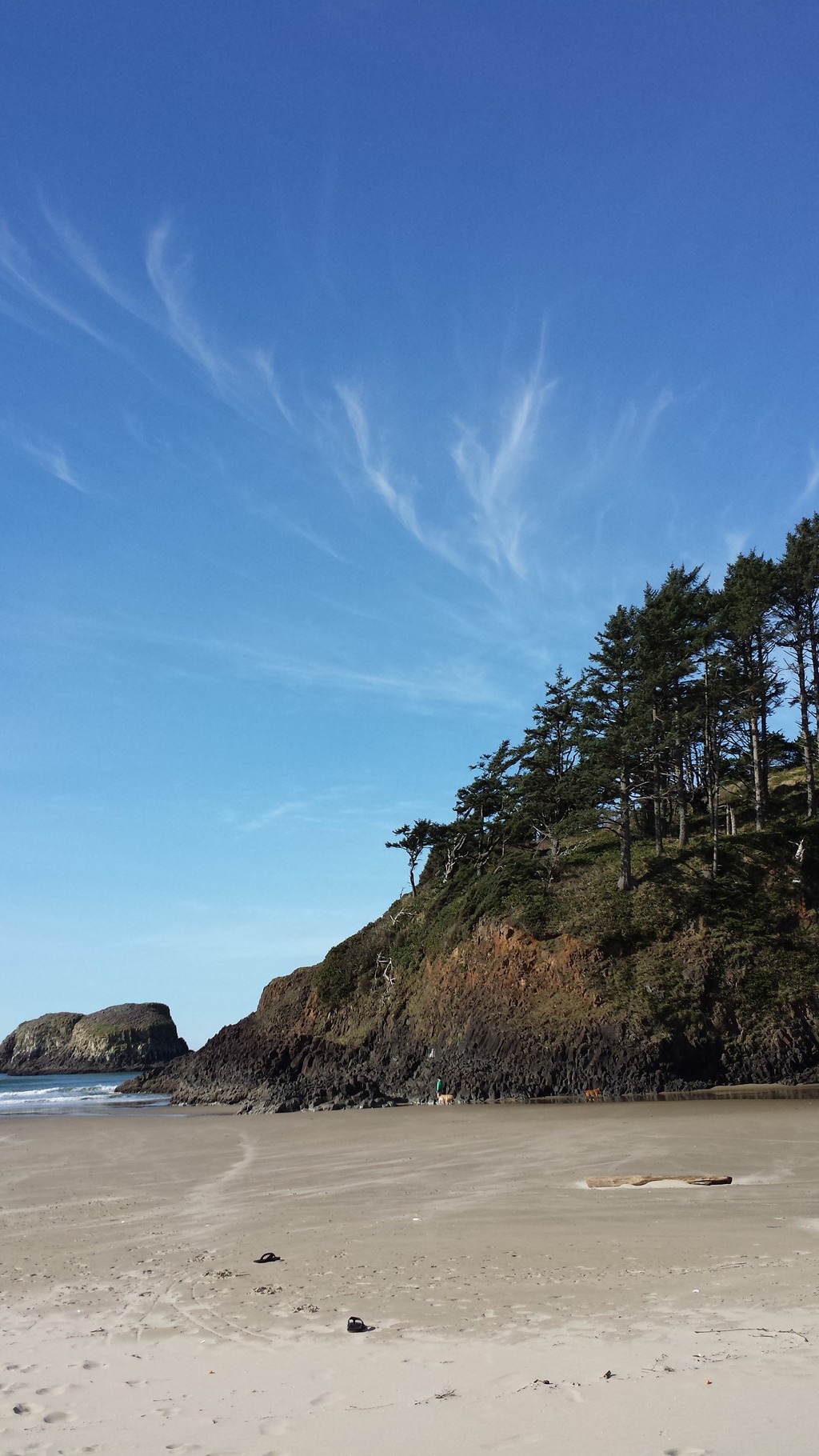 If we lived near the beach, we would play in the sand every day for hours. My kids love, love, love the beach. Adalyn really wanted to go in the water. She would walk at full speed right in the water, but we always stopped her before she went too far. She didn't like that part so much. Adalyn is quite a determined little girl.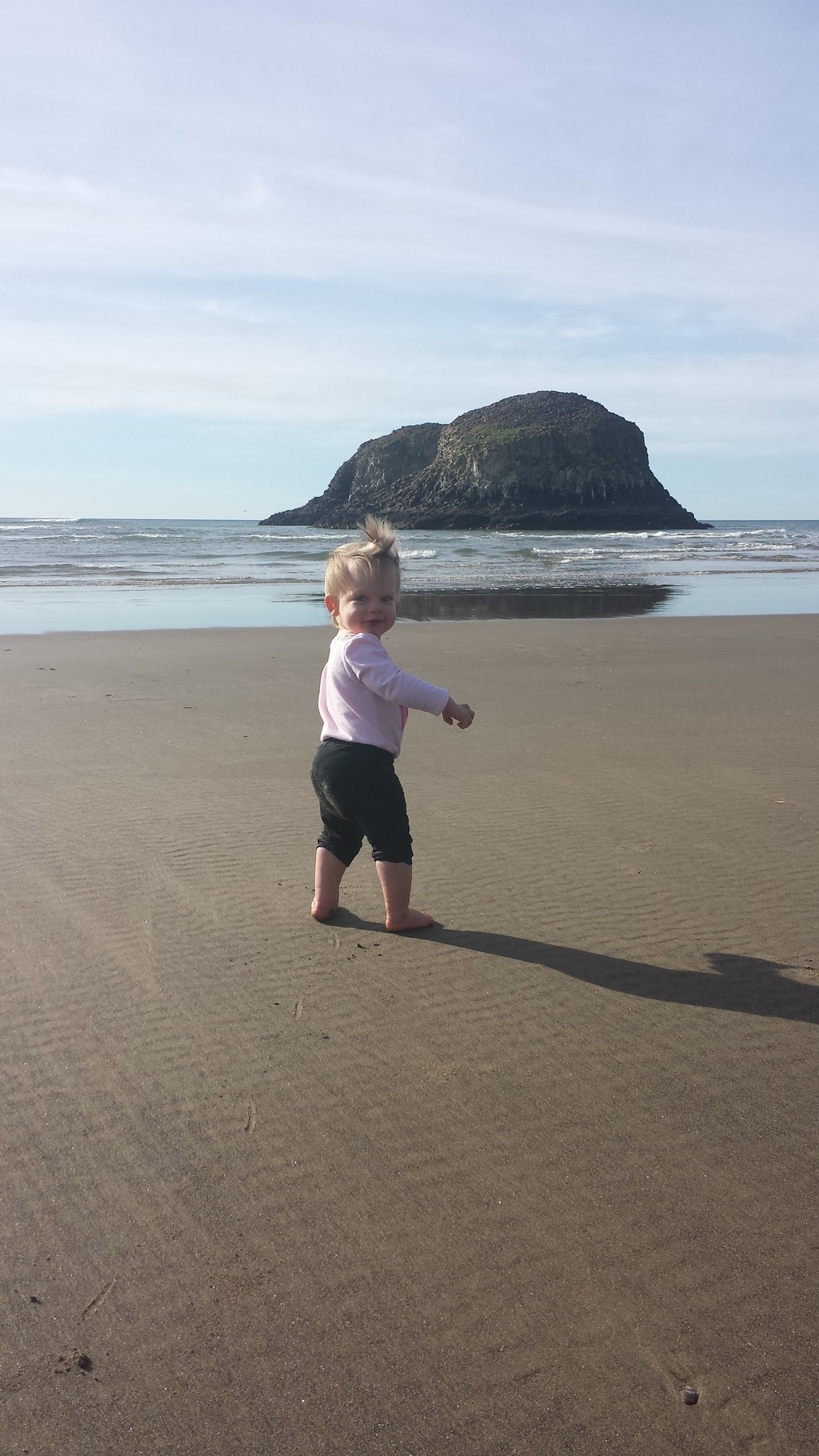 Benton climbed all over these rocks and explored. It was awesome!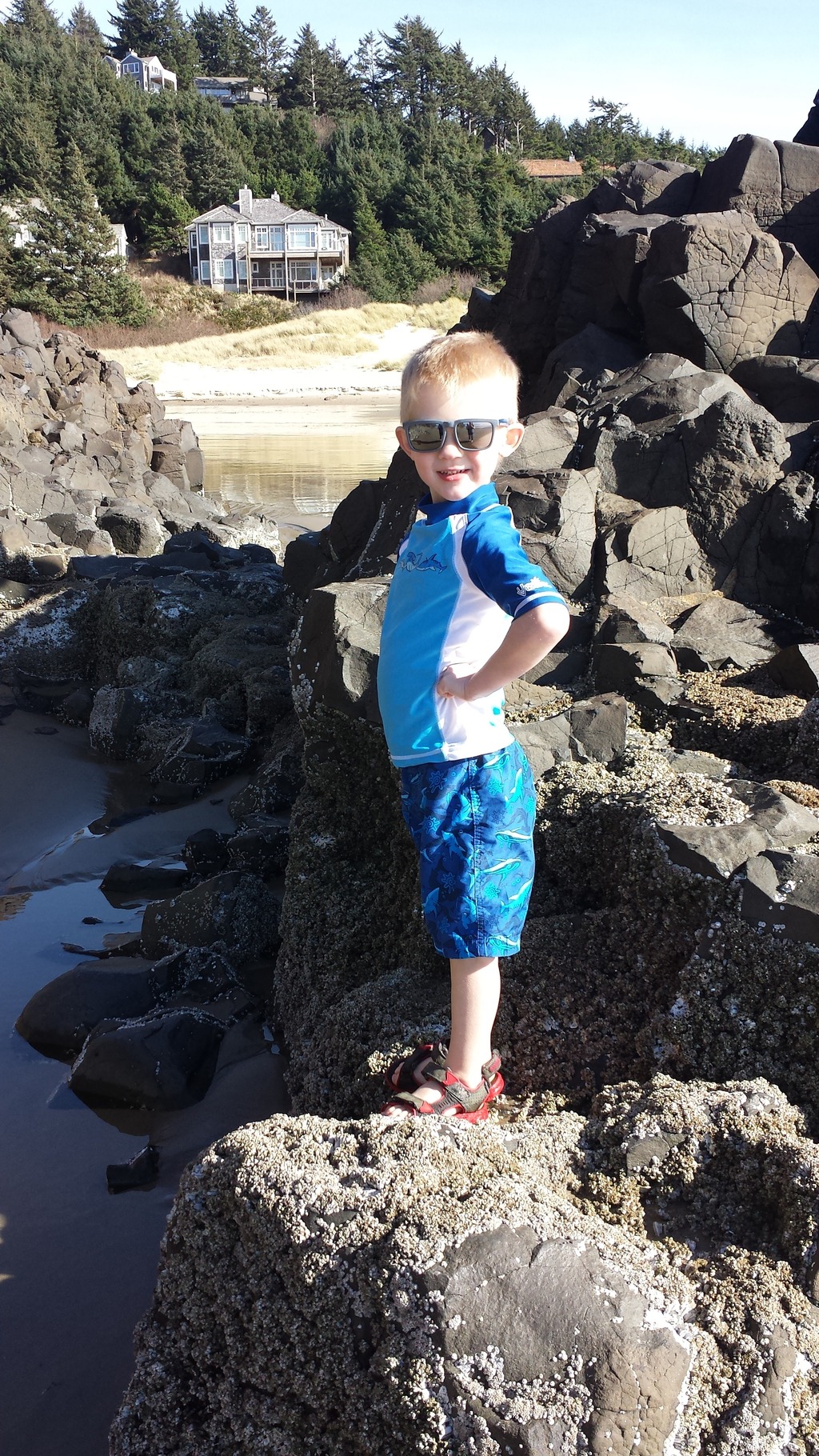 He was a pretty happy kid! And a goofy one.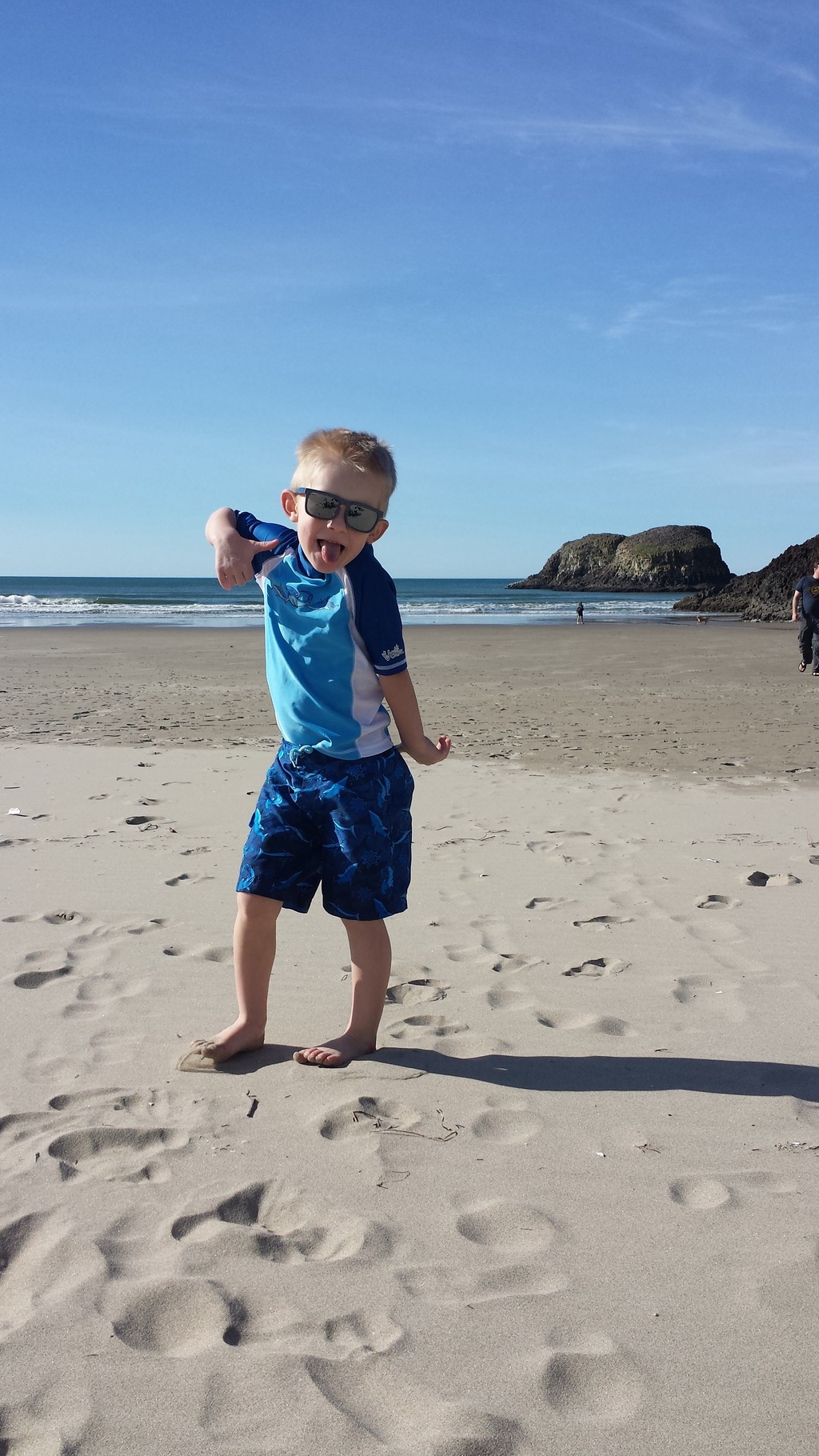 Adalyn may have mistook the sand for something delicious.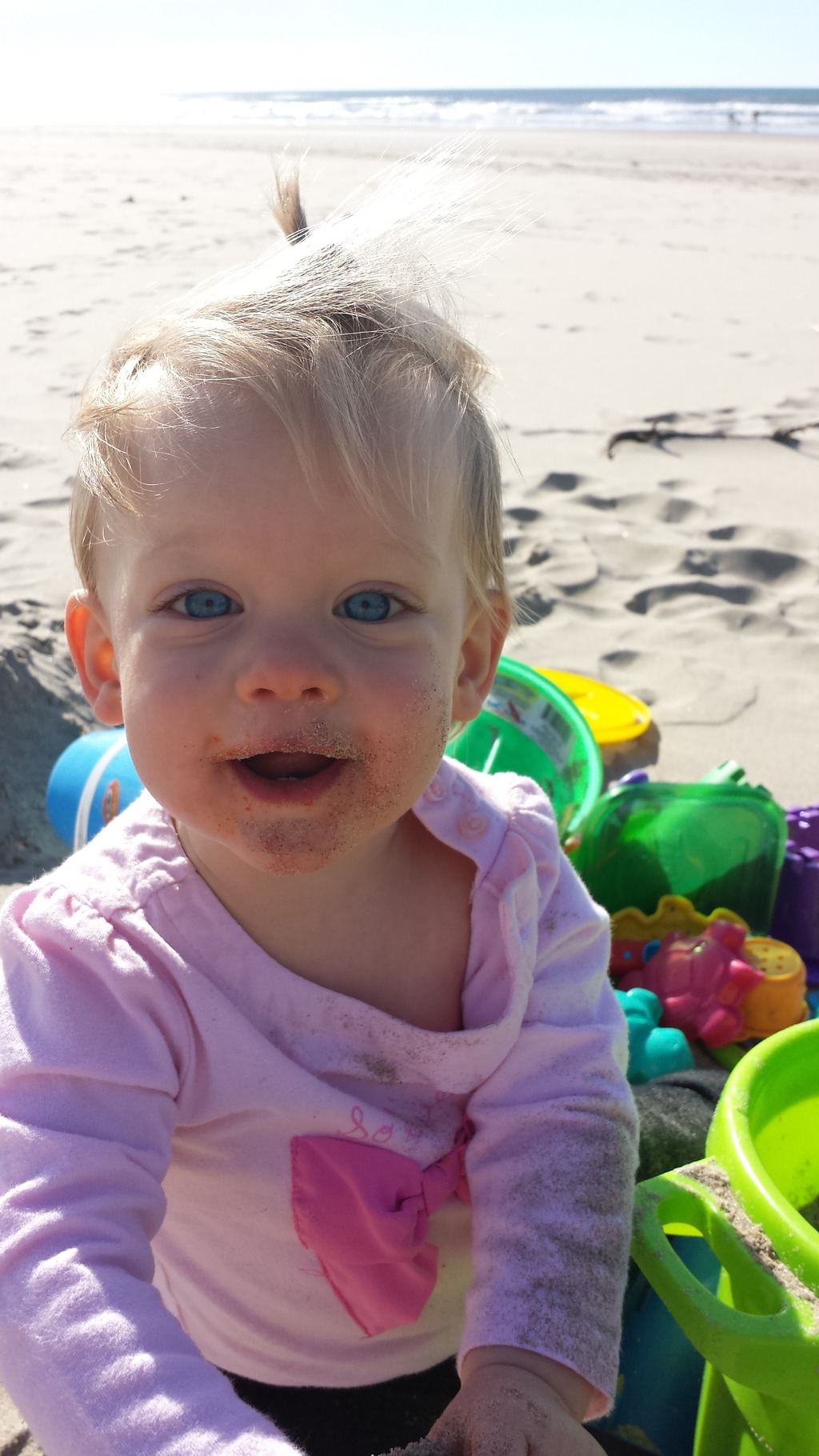 Emmett loved flying the kite! Benton flew it too. They have the best Dad to help them.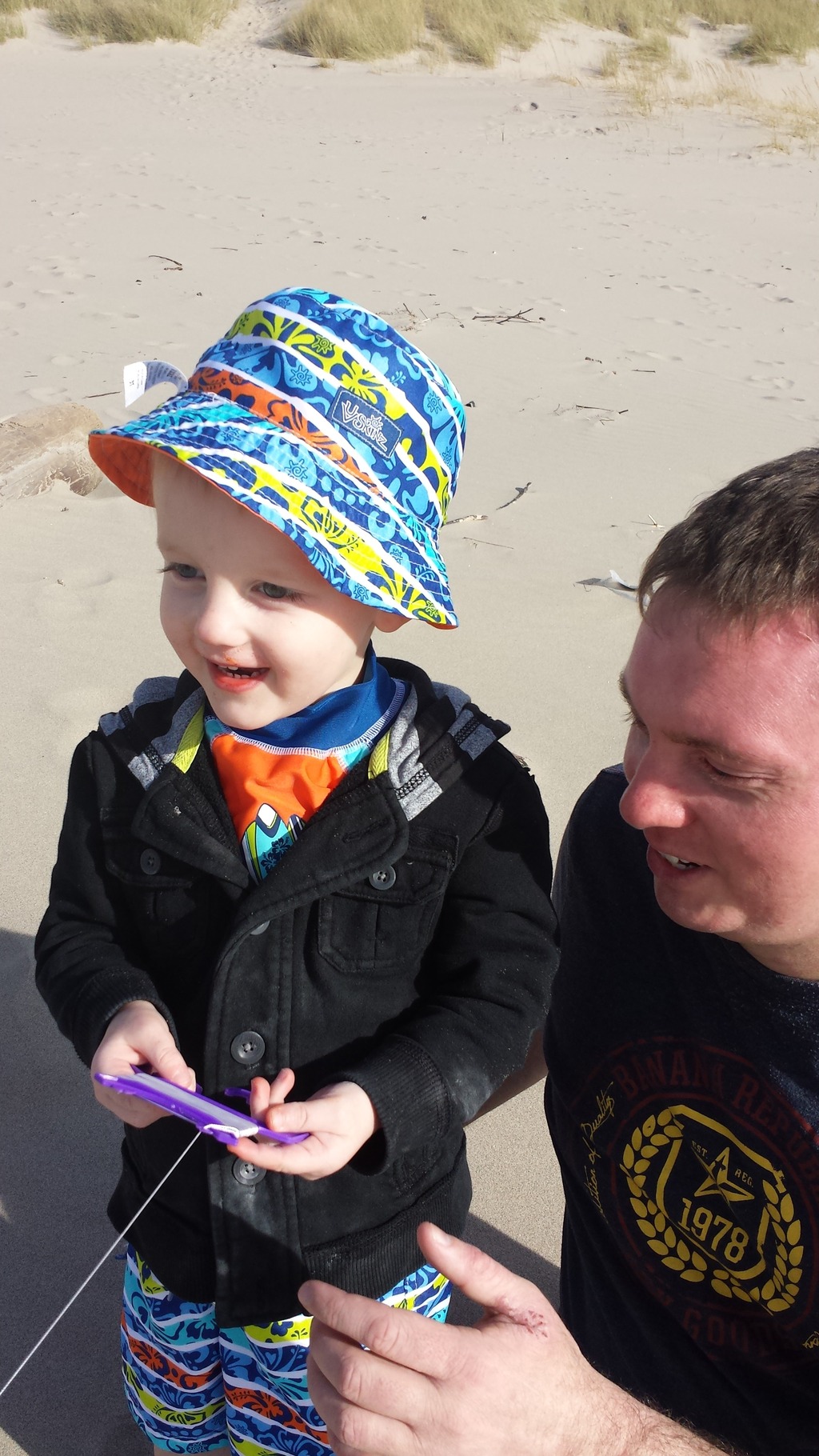 Adalyn was stylin' in some shades we found on the beach. She looked pretty cute in them!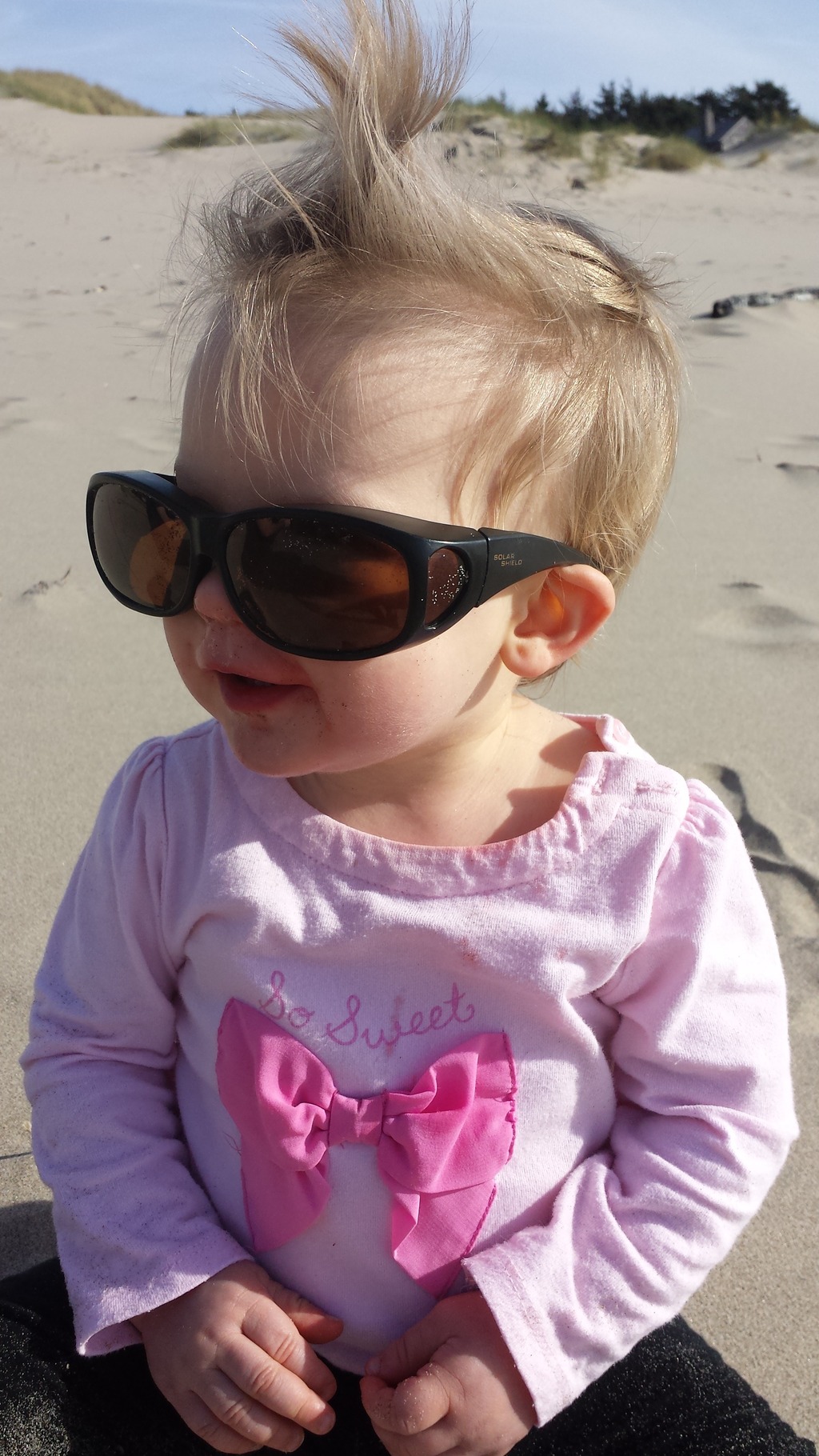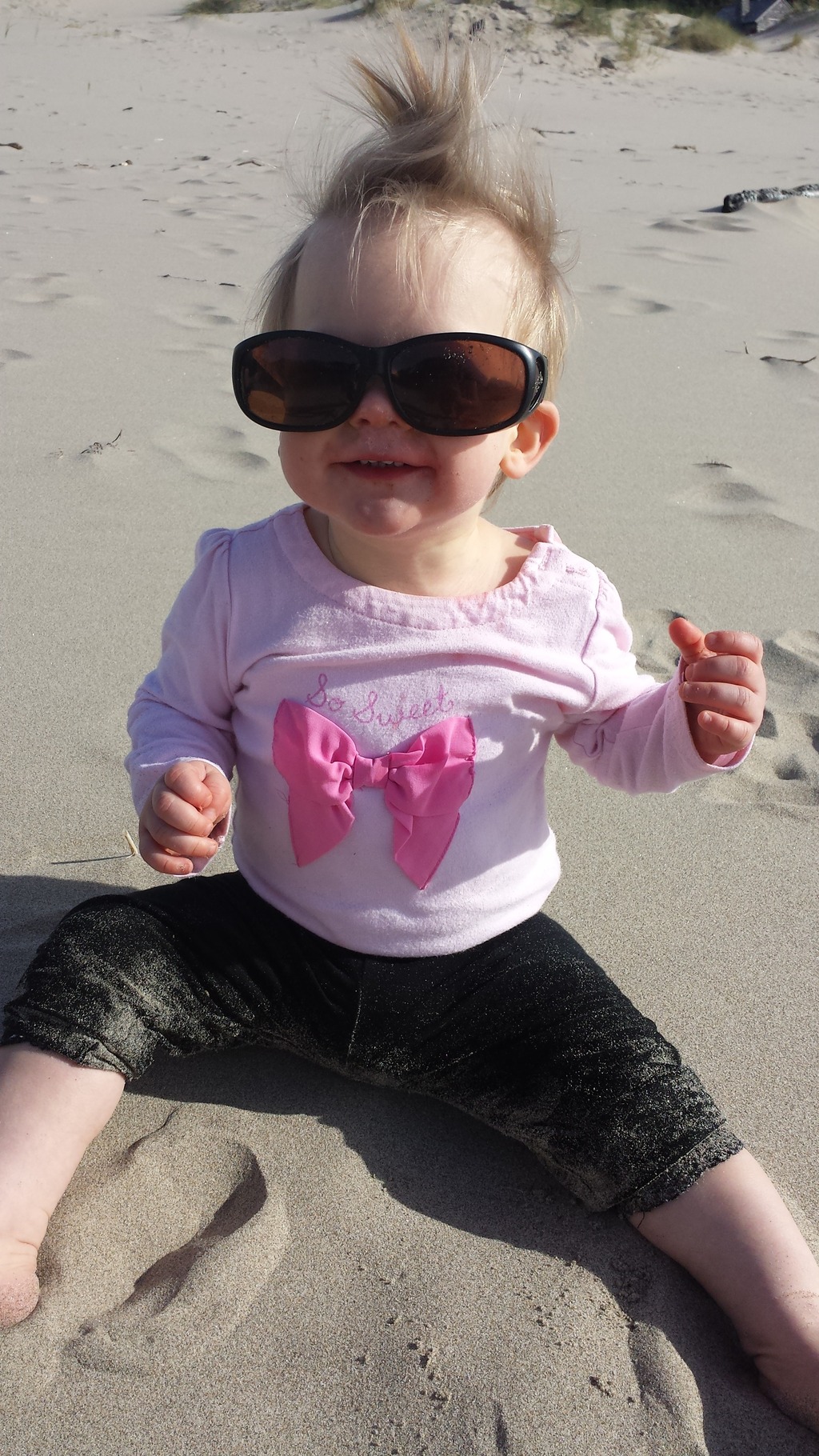 If I haven't mentioned it before, we love the beach! I'm ready for another trip.