Emmett turns 3
We started off Emmett's birthday with doughnuts. Yum! We let Emmett decide what he wanted to do for his birthday and he picked doughnuts for breakfast, swimming, and eatting pizza for dinner. Benton was probably just as excited as Emmett was!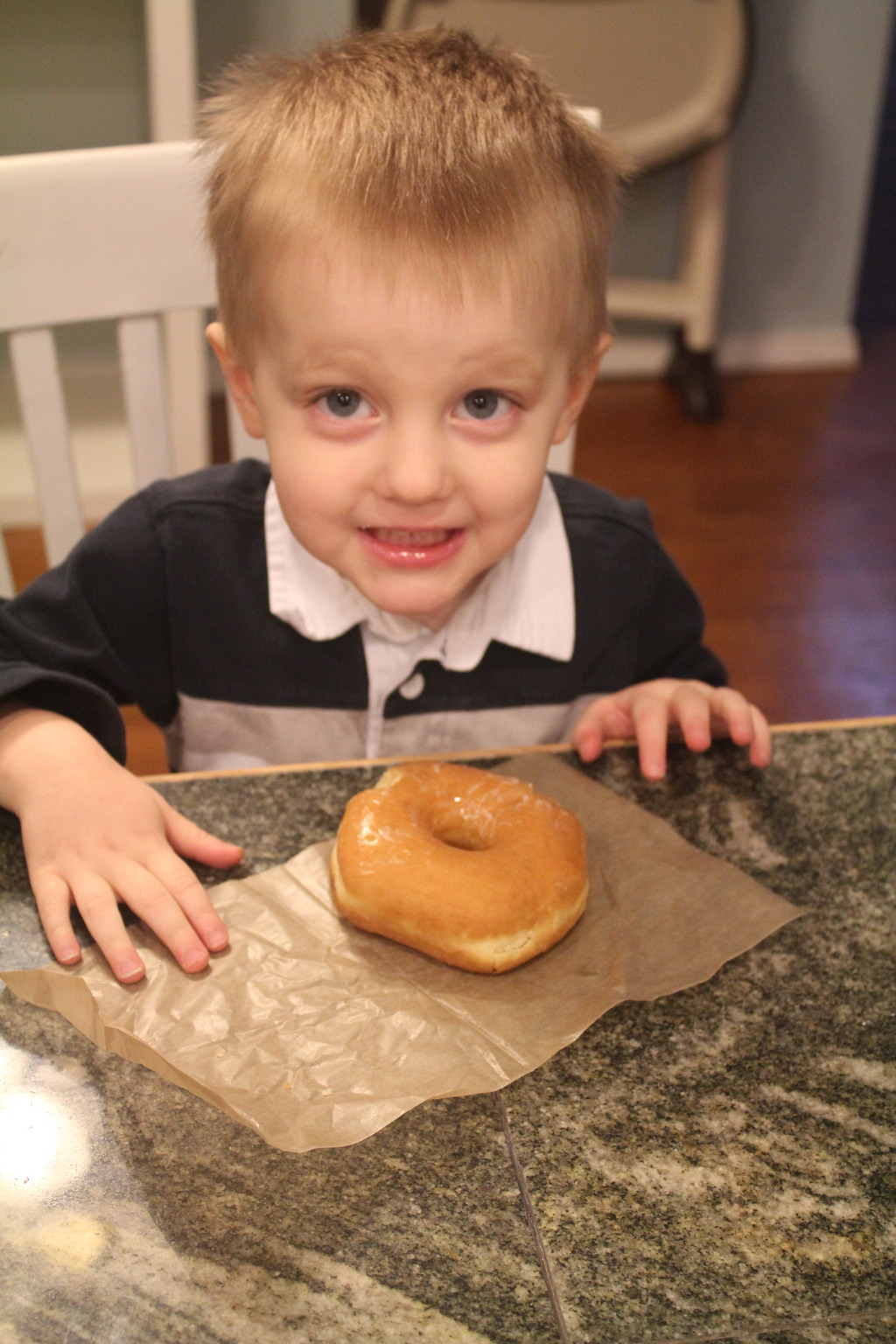 After a nutritious breakfast we got ready to go swimming! Dallin was able to take the morning off work and join us. We also had our good friends Dustin and Ali come with their two kids. It was so fun! And don't they all look so cute in their new swimsuits?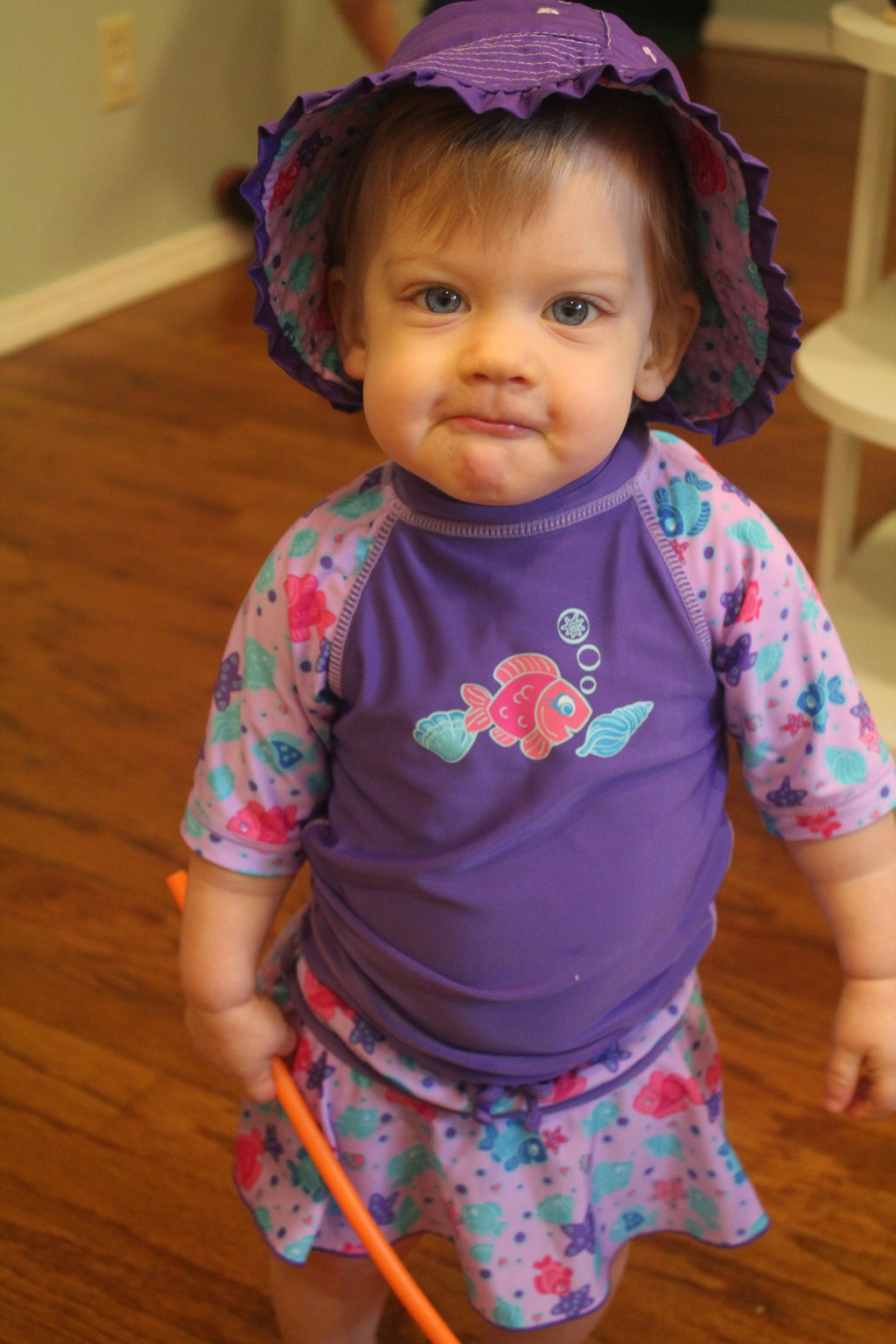 Before we went swimming, Emmett opened his presents. He got a book about rainbows and a rainbow nightlight. He loves them. His big birthday gift this year, which we also gave to Benton a little early, was tickets to a monster truck show. They were pretty excited about that.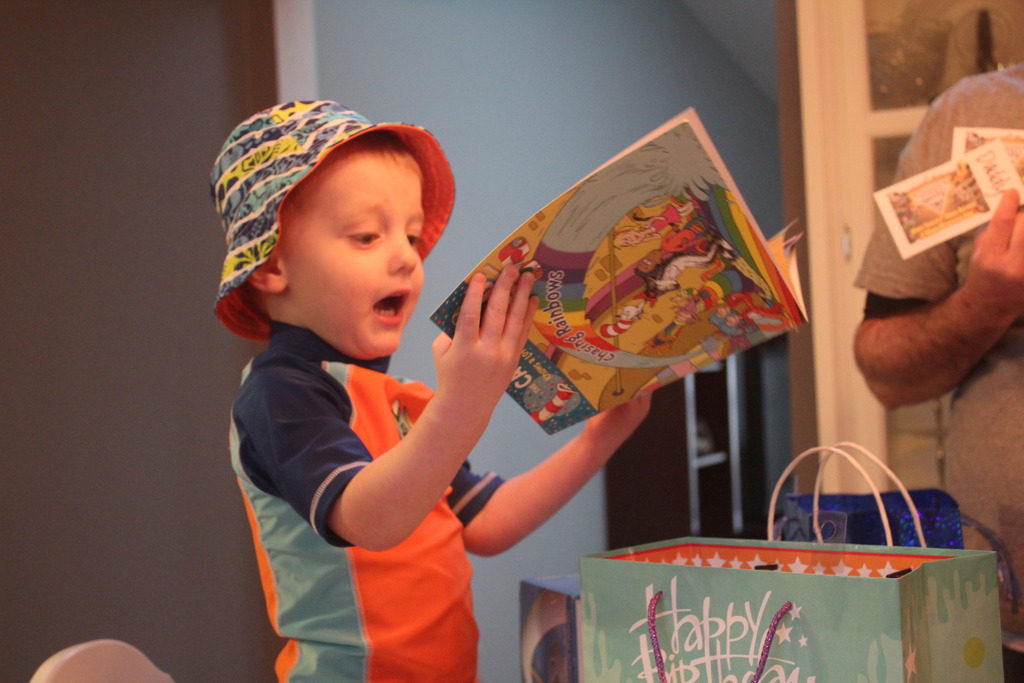 Grandma and Grandpa sent Emmett an awesome racetrack that goes with his train track set. It is pretty fun. I think we have 5 sets now that work together so they can really build a big track! That is until Adalyn comes to "help".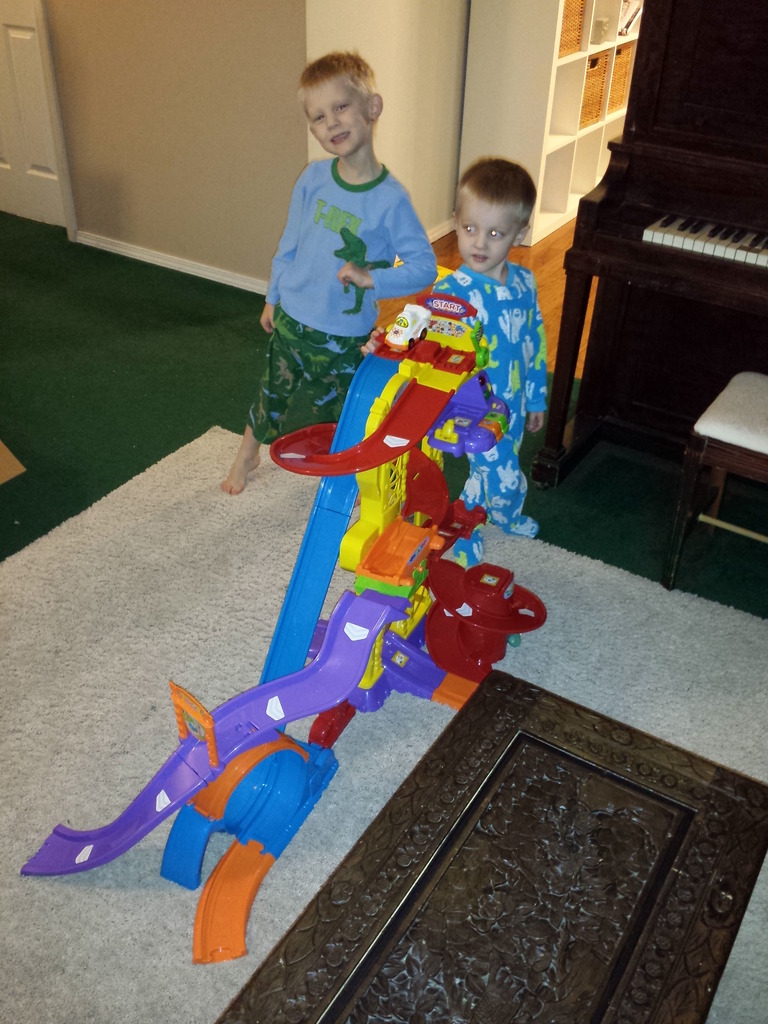 Emmett picked out what kind of cake he wanted for his big day. Vanilla with cream frosting and sprinkles. I think that by the end of the long, fun day both boys were exhausted. They were so tired they weren't interested in eating the cake. At all. They didn't even take a bite! Whatever, he had fun blowing out his candles.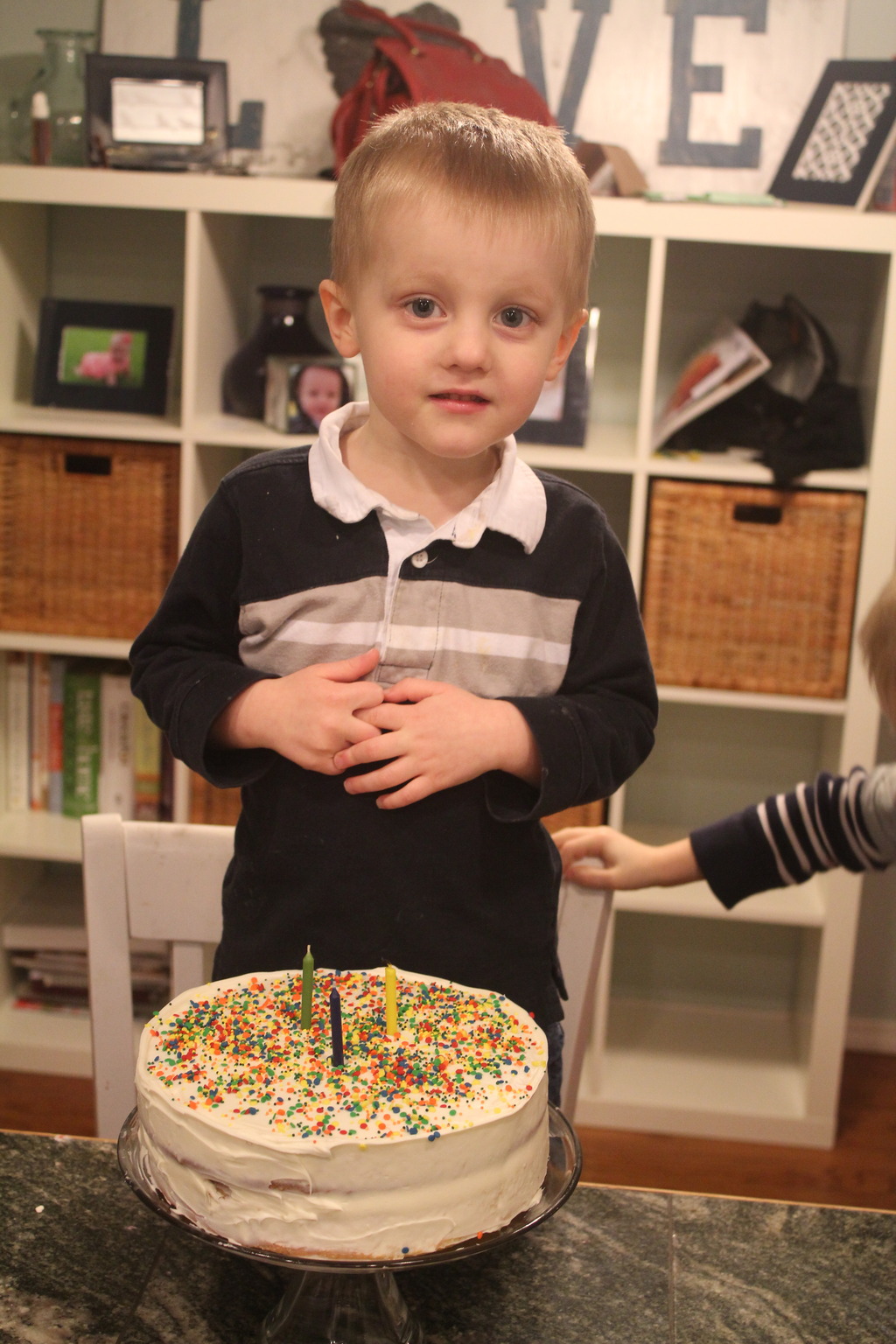 Happy Birthday Emmett, we hope it was a wonderful day for you!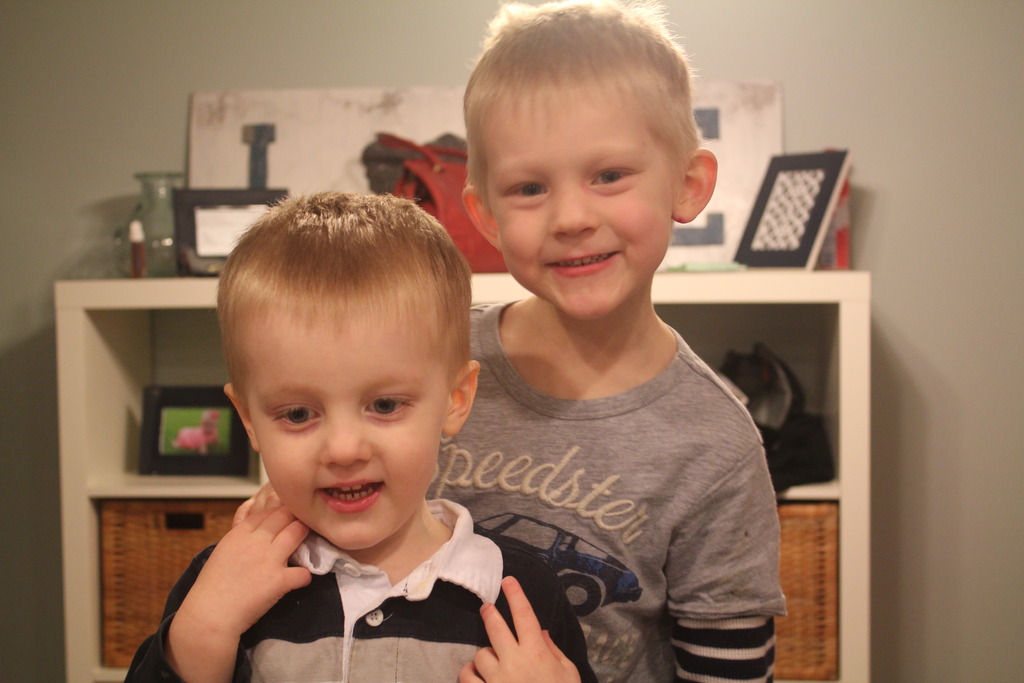 Here is Emmett at the monster truck show today. Dallin took the boys and I stayed home with Adalyn. Dallin told me that Benton loved every minute of it and Emmett really like the motocross portion of it. But when the monster trucks came out, I mean the LOUD monster trucks came out he just pressed his ear muffs closer to his ears and stared. During an intermission they left to get popcorn and when they tried to go back inside the arena Emmett started crying. Sad! But they had been there for a while so they just took the max home and ate popcorn the whole time. Overall it was a success, though I think that 3 might be a little too young for monster truck shows.